Best Essential Oils for Cleaning
One of the best uses for essential oils is making homemade cleaners. Many essential oils allow you to sanitize areas of your home without using toxic chemicals. Whether you reach for lemon or lavender oil, these are some of the best essential oils for cleaning.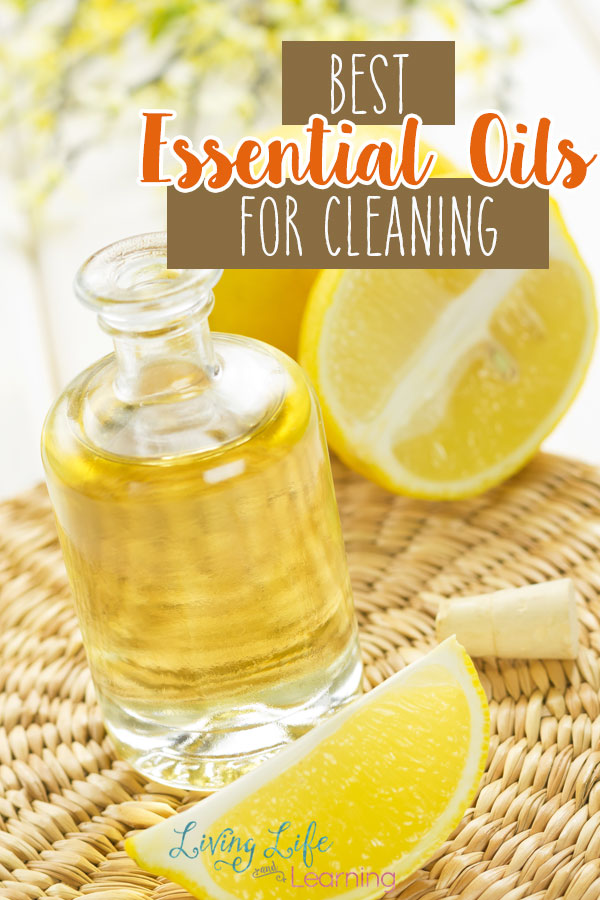 Essential Oils for Cleaning
Lemon
Not only does lemon oil have an amazing scent, but it's also great for sanitizing your home. Lemon oil is antibacterial and antiviral. It can be used on its own inside homemade cleaners or you can mix it with other oils to create a custom scent.
Tea Tree Oil
Tea tree oils fights germs, bacteria, and viruses. This makes it perfect for cleaning high-traffic areas during cold and flu season. The downside is that tea tree oil has a strong odor that many find unpleasant. If you're going to use this oil, try mixing it with other oils to get the benefits, but mask the odor.
Rosemary
If you enjoy the smell of rosemary, you will also enjoy using rosemary oil in homemade cleaners. Rosemary oil has antibacterial and antiseptic properties. Again, you can mix it with other oils to get additional benefits and create a wonderful scent.
Wild Orange
Wild orange oil is great for using as a de-greaser. Not only can it cut through grease without the need of toxic chemicals, but the smell is absolutely amazing. You'll find yourself more than happy to grab a cloth and wipe down the kitchen. Okay, so it's not THAT great, but it still smells really good.
Lavender
We all know that lavender is the perfect essential oil for relaxing. However, did you know that it's also naturally antibacterial? This mixes so beautifully with lemon oil. It's the perfect scent for the bathroom, but you can also use it to make homemade air freshener and fabric freshener.
Peppermint
There are a number of benefits to using peppermint oil in your cleaners. The first of which is that it smells amazing. Scent isn't the only benefit though. Peppermint oil is antibacterial and it's even great for keeping ants out of your home.
Thyme
Last, but not least, thyme oil is one of the most powerful oils when it comes to fighting germs. This is a great oil to use in your cleaning during cold and flu season. Consider using this in place of Lysol spray to kill germs without using toxic chemicals.
Protective Blend 
With Rocky Moutain Oils that's Immunity Strength and with Doterra, it's the On Guard blend, both do the same thing and are wonderful blends which support a healthy immunity and protects against environmental threats.&
Essential oils have so many wonderful uses. However, cleaning is one of the most popular. You can make homemade cleaners that are safe for your family and smell amazing.
More Essential Oils Ideas
Essential Oil Remedies for First Aid