Essential Oil Remedies for First Aid
What if you could replace many of the products in your first aid kit with essential oils? Not only could you save money, but, more importantly, you'd be using safe products. Essential oils are perfect for everything from cuts and scrapes to colds. Let's take a closer look at common ailments and essential oil remedies for first aid.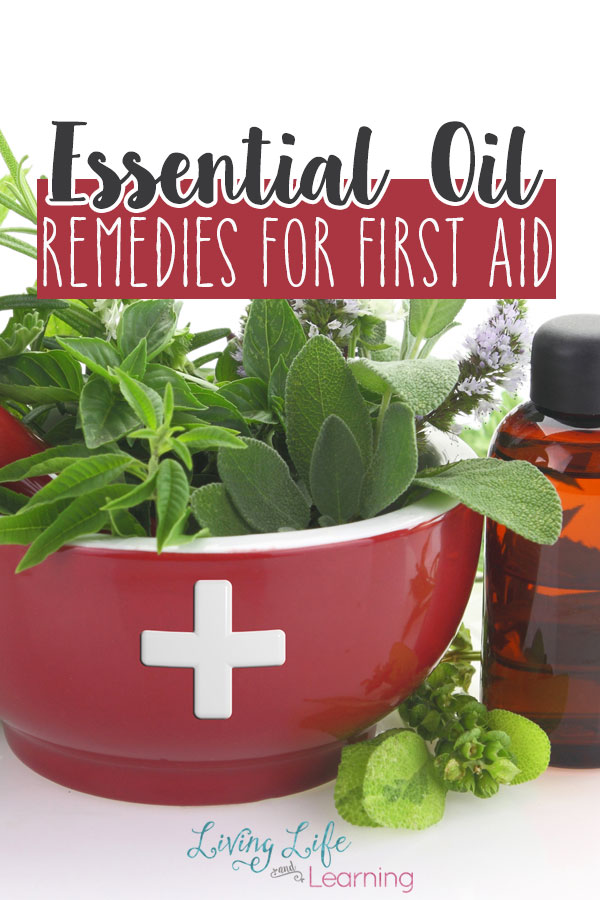 Cuts, Minor Burns, and Insect Bites
Your first instinct may be to reach for an antibacterial ointment that has a pain reliever. Instead of reaching for that product, reach for lavender oil. Lavender oil not only has antibacterial properties but also relieves pain. You can mix it with tea tree oil for additional germ killing benefits. Lavender oil can also be placed on minor burns to relieve pain. Lastly, lavender oil can be used to treat insect bites and stings. Just add a drop to the affected area to reduce pain.
Sprains, Bruises, Etc
We all have those moments when we hit our knee on the coffee table or twist our ankle. When this happens, rub the area with a combination of a carrier oil mixed with lavender, chamomile, and rosemary oils. This combination will reduce pain and speed up the healing process. You'll want to use 2 teaspoons carrier oil with 4 drops lavender, 1 drop of chamomile, and 1 drop of rosemary oil. Use the mixture two to three times per day.
Colds
There are a number of essential oils that can be used to treat colds. It all depends on what your symptoms are. In most cases, going to the doctor for the common cold is unnecessary. You can treat many of the symptoms at home. You can smell peppermint oil to treat congestion and lavender for headaches. Take the time to research which oils for which symptoms.
Earaches
Last, but not least, if you have an earache, try treating the pain with a mixture of essential oils. Mix one teaspoon of carrier oil with three drops of chamomile oil, one drop of lavender, and one drop of tea tree oil. Massage the oil into the area behind your area and across your cheekbone. Never place oil into the ear canal. Follow up with a warm compress for further relief.
These are the most common first aid remedies that can be treated with essential oils. If you're experiencing symptoms, check to see if they can be treated with essential oils. Essential oils can save you a lot of money in the long run and prevent unnecessary trips to the doctor's office.
See where I buy my essential oils at a 25% discount.
 Essential for Life – 24 Slot Wooden Essential
 Lychee Cute Doll 5ml Car Hanging Essential Oil
 81 Kaleidoscope Oval Poly Weatherproof Essential Oil Bottle
&
Thank you for visiting our Essential Oil Remedies for First Aid post!
You might also like:
Guide on How to Use Essential Oils