Sinking Funds Tracker Printable
Sinking Funds Tracker Printable
Start tackling those BIG expenses with confidence!
Our Sinking Funds Tracker will help you stay organized and keep track of your savings goals.
Print it out, fill in the boxes each time you save money, and watch your savings grow!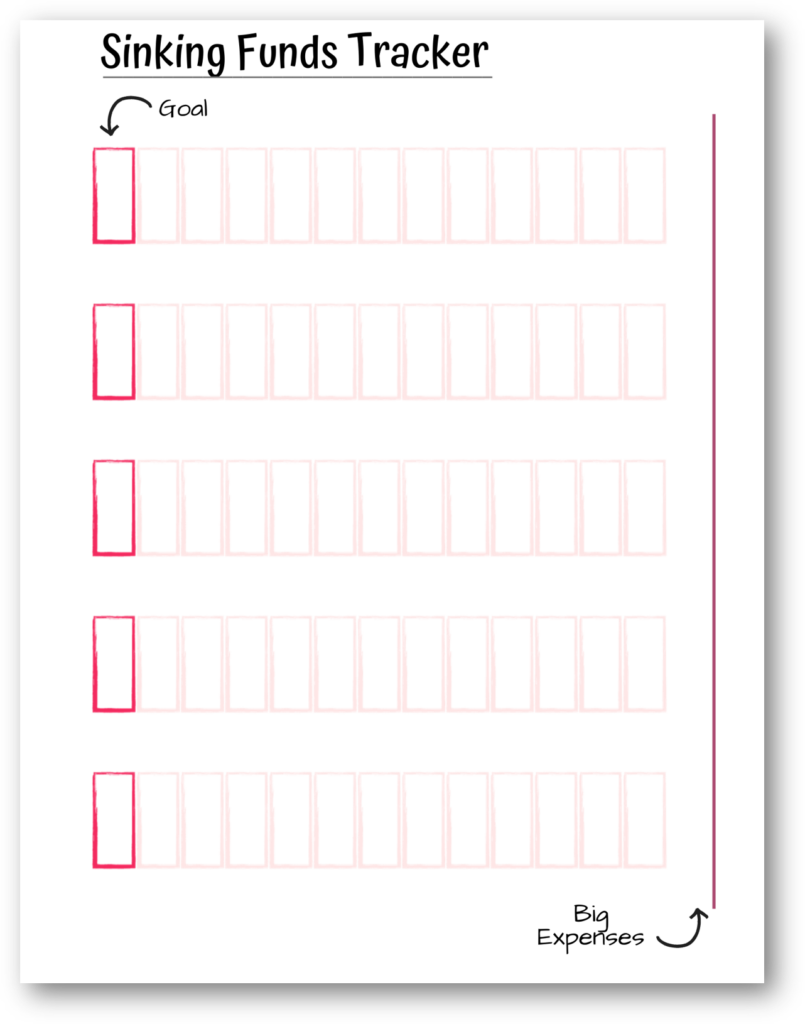 Instant Digital Download, for at-home printing.  Nothing is shipped.
Dimensions: 8.5 in. x 11 in. (letter size)
No Refunds: Due to the nature of digital downloads, refunds are not available after purchase.
Save big with the sinking funds tracker printable
Save a Little Each Month So You're Ready For:
Holidays
Tax Payments
Summer Camp
Insurance Premiums
College Tuition
Medical Expenses
Vacations
Home Maintenance…..and more!
With our easy to use tracker, you'll be saving up for those big expenses in no time!
GET READY FOR THE BIG EXPENSES IN LIFE
With the sinking funds tracker, it's easier than ever to save up for the things that matter.