You're tired of the mess, you have no energy to clean up once dinner is over and everyone is in bed. You leave dishes in the sink and clothe piled high on the couch because you are exhausted.
Kids chore charts? Come on, do those really work?
You know your kids should help but you don't have the energy to micromanage everyone. You get impatient then you end up doing it all alone.
Your family lives here too, you don't have to do this alone.
Get your family on board with chores, if they want to be able to roll their cars on the floors and find space to play on then your kids need to help you.
Easier said than done right?
Well, we all have to start somewhere. Today is your day.
Create a system that will work with your family.
Do you need bribes? Maybe, that's up to you. You can choose to use screentime as a reward for having their chores completed.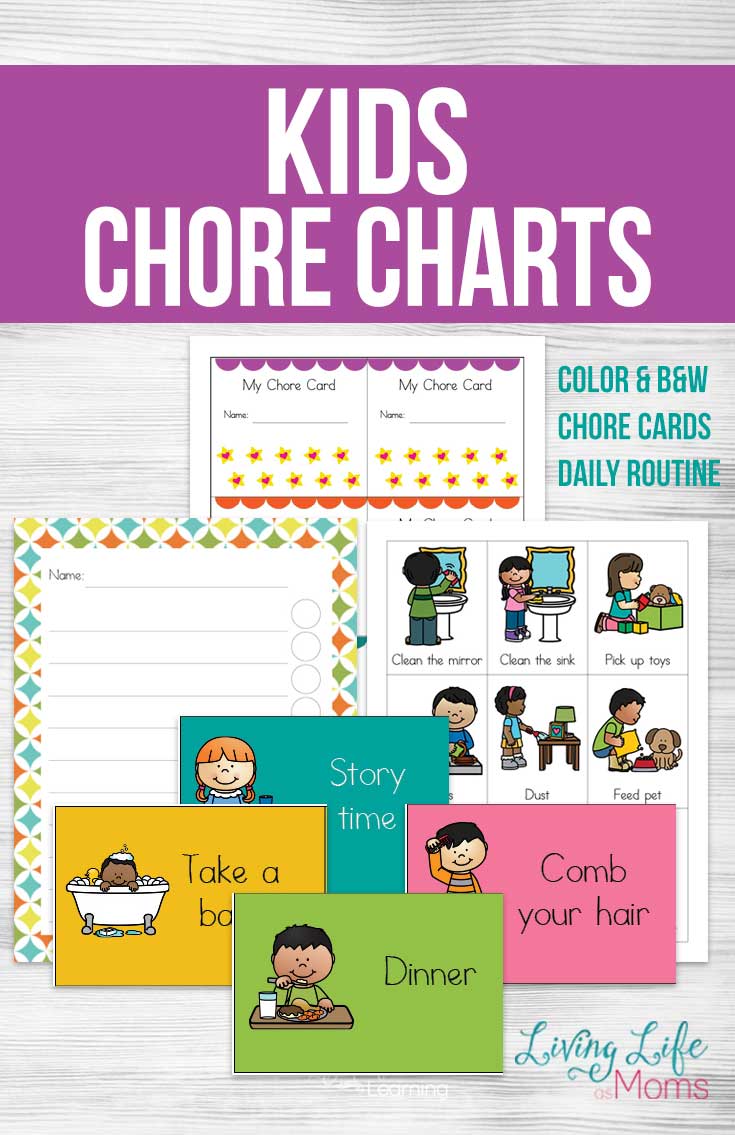 Come up with a system that works for your family.
And the most important part.
Stick to it. If you're not consistent, the kids won't be either. They won't bother to do it if they know they can get away with not doing it.
You got this!
Don't do it alone. You got a bunch of tiny helpers, use them.
Recommended Chore Charts
Don't want to make your own chore chart? Grab one of these home chore systems so that your kids will complete their chores on their own – one can dream.
 Learn & Climb Kids Chore Chart – 63 Behavioral Chores as Potty Train, Behavior & More. "Thick Magnetic" Reward Chart Board/Tasks-for Multiple Kids

 Melissa & Doug Magnetic Responsibility and Chore Chart, Developmental Toys, Encourages Good Behavior, 90 Pieces, 15.75" H x 11.75" W x 0.5" L

 Extra Large Magnetic Chore Responsibility Chart with 8 Pack Marker Set (Responsibility Chore Chart Marker Combo Pack)

 Roscoe Learning Responsibility Star Chart | Customize for 1-3 Kids | Magnetic Chore Reward System

More chore printables