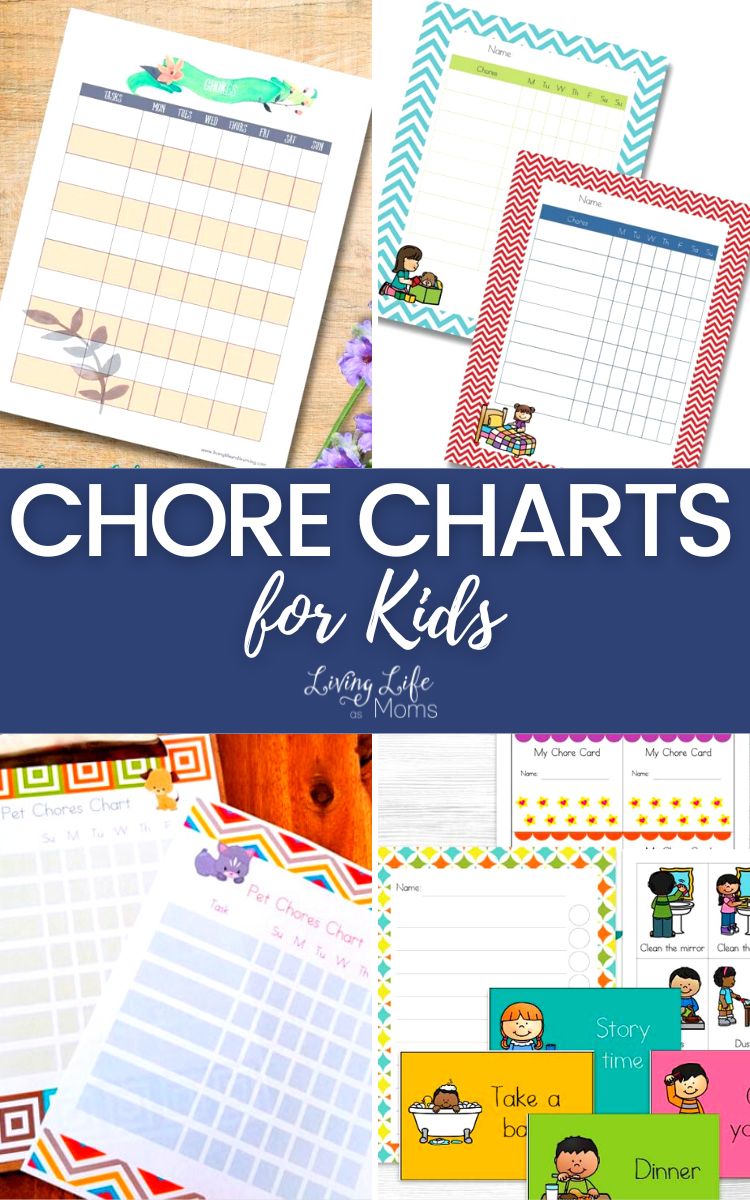 Struggling to get your kids to do their chores? Now parents of little ones can rejoice because I have here a list of cute chore charts for kids!
They're filled with fun and creative ideas that will make getting things done a breeze. You can list down tasks like picking up their toys or feeding the dog, you've got an opportunity to get your household running smoothly.
I know it can be tough getting kids to take care of their responsibilities, but with these chore charts, they'll be begging to help out around the house. Plus, it's a great way to teach them life skills that will come in handy later on.
So keep reading to find a free chore chart today and see how easy it is to get your family organized!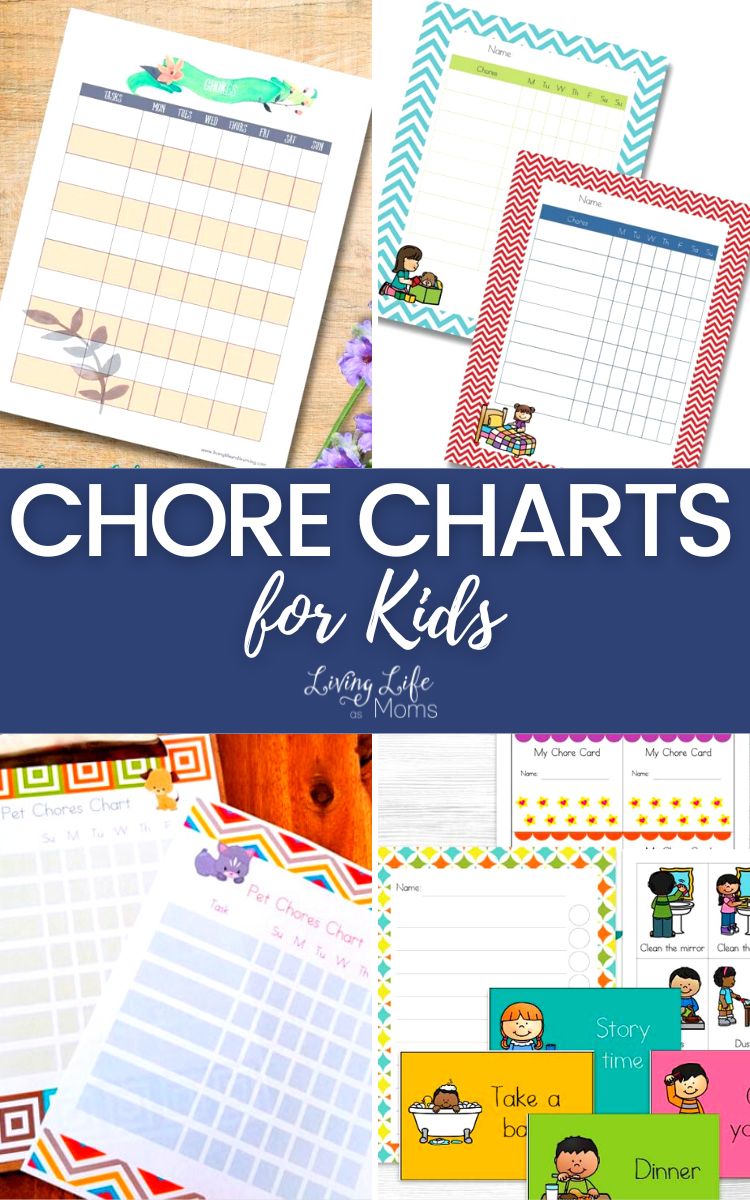 What chores should be done daily for kids?
These chore charts for kids is a great way to get kids involved in helping out around the house. But what chores should be done daily?
For younger kids, simple tasks like making their bed or putting away their toys can be good daily chores. As they get older, they can add things like setting the table or taking out the trash.
In addition to basic chores, kids can also be responsible for things like laundry or meal prep.
Whatever chore chart for kids you create, be sure to include tasks that are age-appropriate and that will help your family run smoothly.
Recommended Chore Charts
Don't want to prepare your own chore chart? Grab one of these more durable chore charts.
They can hang on your wall or some of them are magnetic so that they can stick to your fridge.
Since the kids are always looking for food in there anyways, it's a good place to stick your chore chart.
Magnetic Chore Chart for Multiple Kids: 3 Fridge Behavior Reward Board 6 Dry Erase Markers 1 Whiteboard, Responsibility Chart
Magnetic Dry Erase Calendar for Fridge and Chore Chart for Fridge: 2 White Boards 17×12
Unicorn Kids Chore Chart Magnetic, Reward Chart for Kids, Good Behavior Chart for Kids at Home
Chart to Finish Behavior Chart and Chore Chart for Kids, 12 x 16 inch Magnetic Chore Chart Also Hangs on The Wall, Includes 99 Magnets and Accessories, Accomodates All Ages from Toddlers to Teens
Chore Chart Memo Checklist Board Daily to Do List Planner Check List Chore Board for Kids Adults RV Checklist My Chores Elder Care Checklist for Check Items and Form Good Habit (My Chores)
inamio Reward Chart for Kids – 80+ Chores, Chore Chart for Multiple Kids – Magnetic, for Toddlers at Home – Great for Classroom, Potty Training or Behavior Training – Upgraded Version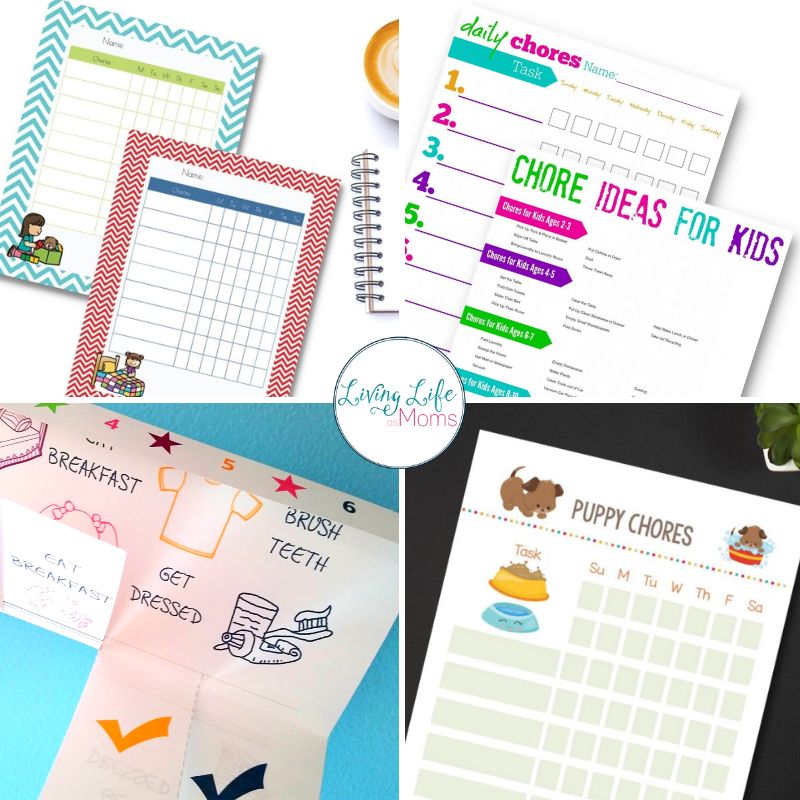 Chore Charts for Kids
Kids will love doing daily chores with this chart that comes with fun printable chore cards.
This weekly chore chart allows you to make a list of chores that they need to accomplish 7 days a week.
The printable includes two printable pages and two editable pdf pages that you can type in and print out with Adobe Reader.
How to Get Kids to Do Chores + Free Printable Cards
Check this blog post to get tips on how to get kids to do chores. Plus, you can get a freebie of printable chore cards that kids will love.
Recommended Personalized Chore Charts
I also want to share these two pretty editable chore charts from Etsy.
This chore chart comes with editable reward coupons.
This very cute reward and chore chart for kids will make them get motivated to finish the chores to collect points.
More Chore Charts for Kids
Make sure your pets are given the love and care they need with this pet chores chart.
If you have a dog and you want your kids to learn how to take care of it, get this free printable puppy chore chart to make the tasks less overwhelming.
3 Free Printable Chore Charts by Passion for Savings
Get free chore charts for kids and chore ideas for different age groups.
Chore Chart for Preschoolers by Sugar Bee Crafts
Preschoolers will love this cute chore chart. They're creatively designed to be cut and folded so that you will not need any more supplies to mark the accomplished tasks. Perfect for practical moms!
More Chore Charts
Free Editable Family Chore Chart
Printable Black and White Chore Chart by Sincerely, Sara D.
Chore Charts for Multiple Children by Natural Homeschool