Kids have grown up with so many electronics and tech gear that it's no wonder many tweens have techy gift ideas on their holiday wish list. These techy gifts for tweens will suit a girl or boy, and work for big kids and little kids, in some cases.
What are good gifts for tweens?
There are many good gifts for tweens this holiday season. Below we've included some adorable techy gear such as the Bluetooth beanie hat, the Artie 3000 coding robot, UBS table crystal desk lamp, and many other good gifts for tweens.
These gift ideas can work all year round and are an excellent way to encourage STEM learning for your tweens that may be attending remote learning right now. These techy gifts for tweens are an excellent way to help encourage a love of technology as they enjoy their time playing with or using each item to advance their techy knowledge.
Take a moment to peruse our top 10 techy gifts for tweens below and choose the few that will work for your family this gift-giving season.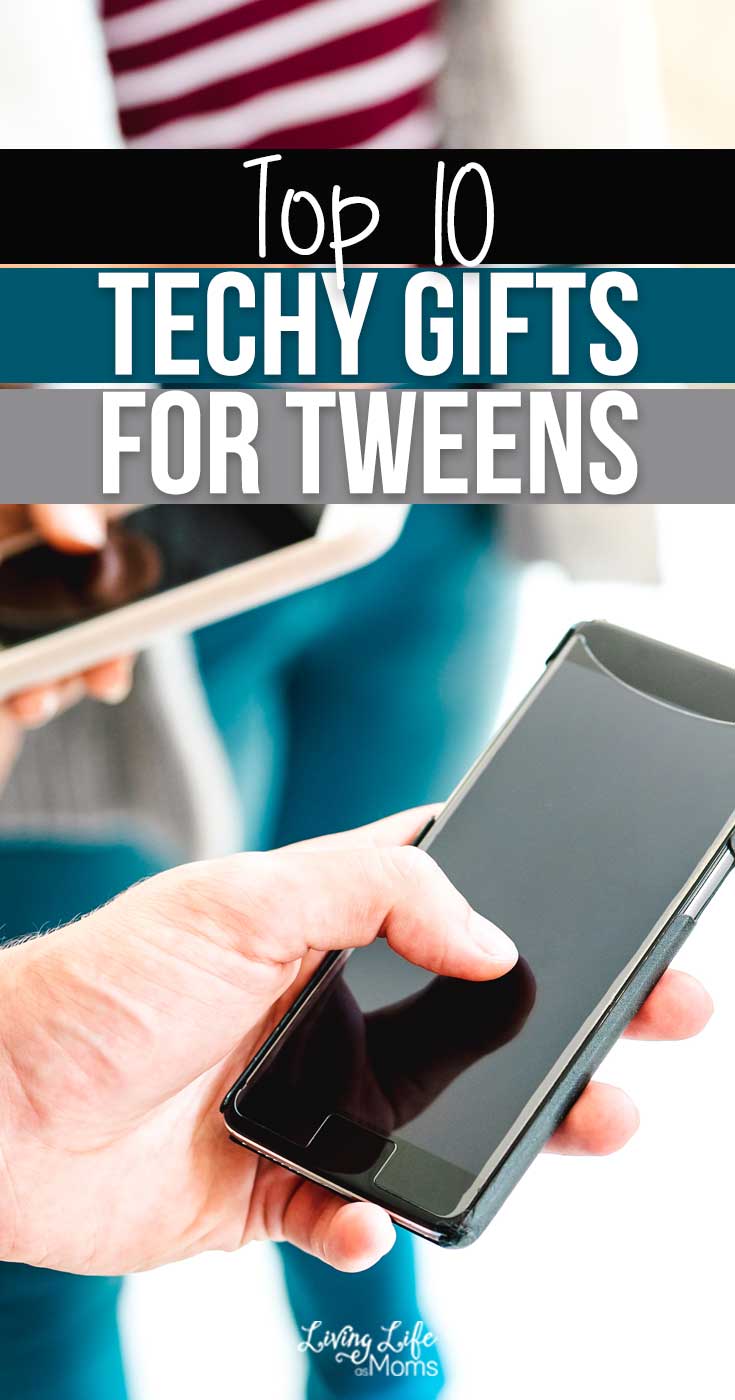 Techy Gifts for Tweens
You're going to love this list of Techy Gifts for Tweens. If you've been racking your brain on what to buy your tween for Christmas, this post offers some great gift ideas that they're certain to enjoy.
MOKOQI Magnetic Levitating Globe with LED Light
This is such a cool science gift for tweens. They'll love having a globe that looks like it's floating in air. It's also a great way to explain how magnets work, too.
Teen Boy Gift T Shirt I Love My Mom Tee
Calling all boy moms! This is the perfect holiday gift! Why wouldn't your son want to wear this t shirt where they're shouting their love for you from the rooftops?
Sony Bluetooth Wireless Over-Ear Headphones
Wireless earphones are a great gift because everyone despises the wires on headphones. Your tween will be so grateful for this thoughtful, and useful, gift.
I Paused My Game to Be Here Graphic T-shirt
There might not be a truer shirt out there. If you have a gamer in the family, this is a great gift for them to have.
8 Modes 40 LED Photo Clip String Lights with Remote
String lights can really make a bedroom look cool. And since there are clips to hang photos and other things, it's also a great way to add some style to the room as well.
Travel Laptop Backpack Water Resistant Anti-Theft Bag with USB Charging Port and Lock
Your tween won't mind carrying around this backpack at all. It's a great travel backpack that can go with them anywhere and comes with a cool charging port for their electronics.
HLJgift Creative Funny Desktop Miniature Basketball Game Toy
Sometimes, we all just need to step away from the internet and play with a good old desktop toy.
Upgraded Bluetooth Beanie Hat with Headphones
How fun is this?! A beanie hat and headphones all in one? Yes, please. This is literally a tweens dream come true.
Educational Insights Artie 3000 The Coding Robot
Coding is fun for any age but your tween might really see a future or career in it when they're starting at this age.
USB Crystal Table Desk Lamp with USB Port
This is a great lamp to have in your tween's bedroom as it gives enough light for them to sit by it and do their homework easily.
I told you that these gifts were the best! Choose one or choose them all but your teen is certain to be impressed with your ability to know exactly what they wanted!
More Gift Ideas
Best Gift Ideas for Tween Boys