Free gratitude printables are a great way for us to think about just how thankful and grateful we are. It is also about acknowledging everything we have in life and what we are thankful for.
For many, a gratitude journal or printable is a great way to focus on what we have instead of what we don't have.
Both kids and adults will benefit from these free gratitude printables. This list includes everything from gratitude printables for kids to gratitude journal activity for adults.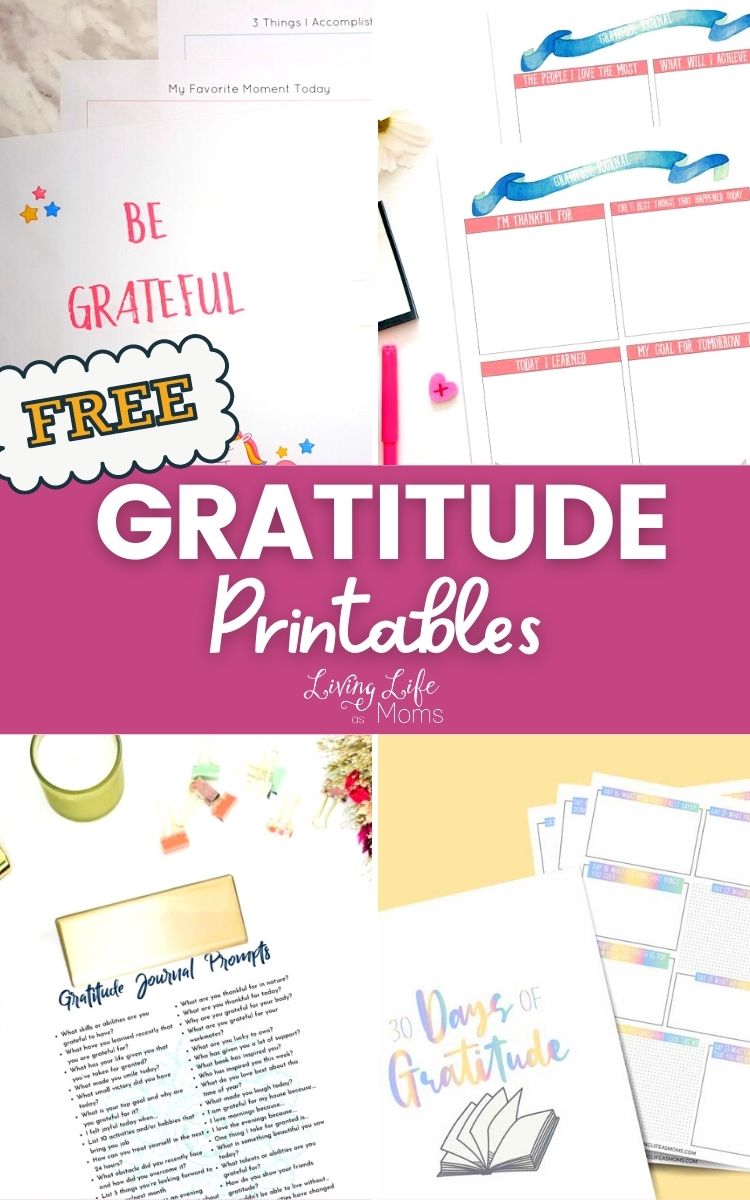 Recommended Gratitude Journals
Want to keep up with daily gratitude and need something more robust? Try one of these gratitude journals to keep up this daily habit.
Habit Nest The Gratitude Sidekick Journal: A Habit-Building Gratitude Journal & Mindfulness Journal. The #1 Gratitude Journal for Women & Men.
The One-Minute Gratitude Journal
Gratitude: A Day and Night Reflection Journal (90 Days) (Inner World)
Good Days Start With Gratitude: A 52 Week Guide To Cultivate An Attitude Of Gratitude: Gratitude Journal
100 Days of Grace & Gratitude: A Devotional Journal
Blessed Every Day: A one minute a day gratitude journal for women of faith: Your 52 week guide for creating a more prayerful, positive, and appreciative life
Unicorn Gratitude Journal for Kids Printable
A fun and adorable unicorn gratitude journal for kids, this free gratitude printable is a great way for kids to practice being kind.
Choose to work on your gratitude with this pretty journal printable to capture what you need on a daily basis.
Floral Gratitude Journal Printable
Grab this pretty gratitude journal and record your daily gratitude with it as you form this new habit.
30 Days of Gratitude Printable
Get into the habit of practicing gratitude each and every single day with this.
Thanksgiving Printable Gratitude Game
With Thanksgiving being the best time for kids to reflect on how blessed they are, this free Thanksgiving game will be fun for children to play.
Be Grateful Every Day Printable by Brooklyn Active Mama
Journaling is therapeutic and is a great way for both children and adults to write down what they are thankful for. This particular gratitude printable is for adults.
Gratitude Printable Activities by Plan Party Plan
Through the 12 days of Thanksgiving, these gratitude printable activities are a great way for kids to be thankful for what they have.
Gratitude Skittles Game Printable by Plan Party Plan
Kids will love this free gratitude printable game. Each skittle that you choose, the color will determine a particular question or activity on the printable.
Gratitude Kindness Notes by Coffee and Carpool
These fun printable kindness notes will help kids focus on why they are grateful for the people in their lives.
Free Gratitude Journal Printable for Moms by California Unpublished
Just for moms, this free gratitude journal printable is a great way to be thankful every single day.
Recommended Gratitude Kits
Grab this gratitude jar and practice gratitude by writing them down on the cards. Put the cards inside this jar, watch it fill up and realize how blessed you are this year.
Expressing gratitude towards other people will be so much easier with these gratitude tokens. Get these tokens and start showing how grateful you are.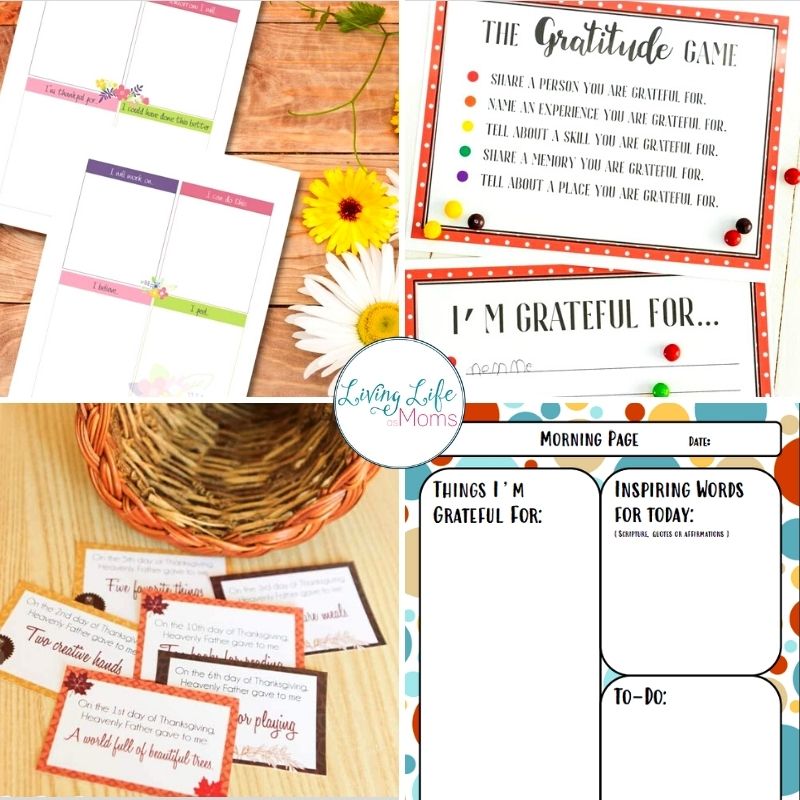 More Gratitude Printables
Gratitude Journal and Coloring Pages by Hess Un-Academy
Grab a free printable gratitude journal, coloring page, and learn about different gratitude activities that your child can do.
Gratitude Challenge for Kids by Hess Un-Academy
Kids will love taking this fun 30-day gratitude challenge. You can print out the challenge ideas and kids can complete the activities.
Gratitude Printable Journal by Life is Rosy
This gratitude printable journal template is a great way to start out your month-long journal of things you are thankful for.
Gratitude Pumpkin Printable by Two Pink Peonies
A fun gratitude printable for kids, this free printable has a pumpkin on it where kids can write down what they are thankful for.
Gratitude Builds Fortitude 30 Day Challenge by Pink Fortitude
Take a 30-day challenge with this free printable. The printable packet also includes a checklist so you can easily keep track of those you have completed.
Gratitude Journal Prompts by the Multitasking Woman
With a ton of ideas, this gratitude journal prompts printable is full of ideas on ways that you can write down what you are thankful for.
More Planner Printables
Healthy Habits Tracker Printable
Planner Printables by Scattered Squirrel