Gratitude Journal Printables for Kids
Gratitude is something that is not only an important emotion to possess but is also something that we should continually share with those around us. It is something that we must be mindful of and essentially practice. It is not something that just comes naturally.
We want our children to be grateful for things that they have, people who are in their life or ones who may help them as well as their lives.
Being grateful is an important quality to have and an important emotion to express.
This is typically more than just a 'thank you' but being entirely grateful, one must learn. For children, this can be done through practice and repetition.
That is why I love gratitude journals.
Gratitude journals for kids can help them recognize the things in their lives that they can be grateful for and can help show how to be grateful.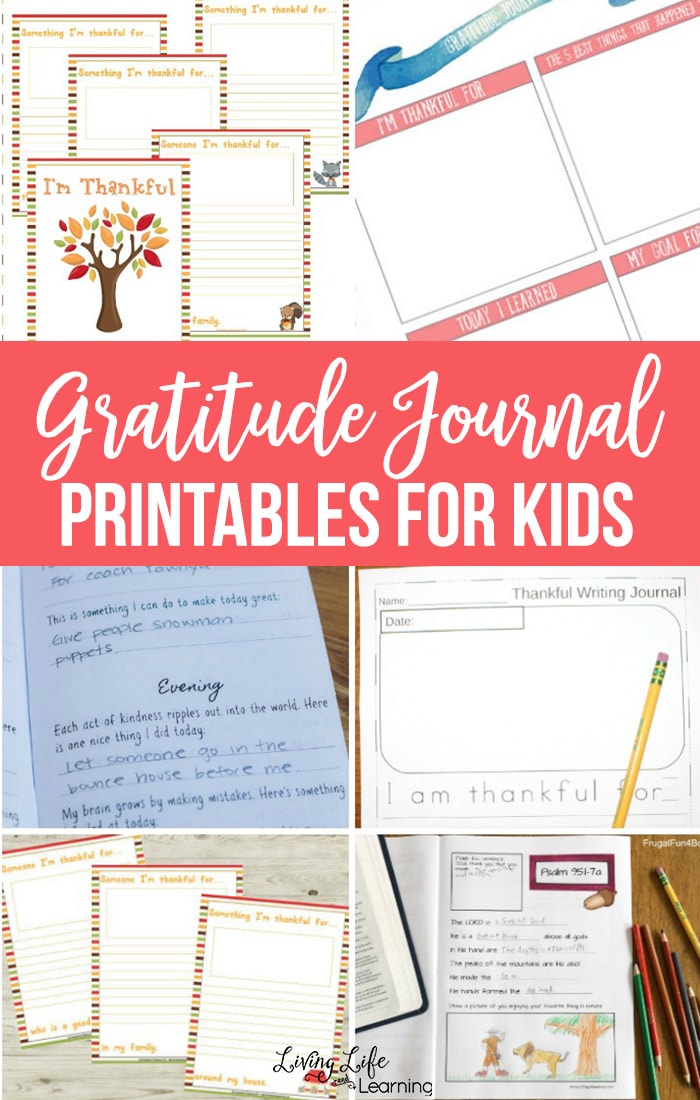 Printable Gratitude Journals For Kids
Expressing gratitude is the perfect way to teach kids to appreciate the things they already have.
And you find them in all sorts of fun themes.
Unicorn Gratitude Journal for Kids Printable
An adorable printable that will help teach your kids gratitude. You can't go wrong with unicorns.
A simple way to practice daily gratitude exercises, you can even try it with your kids.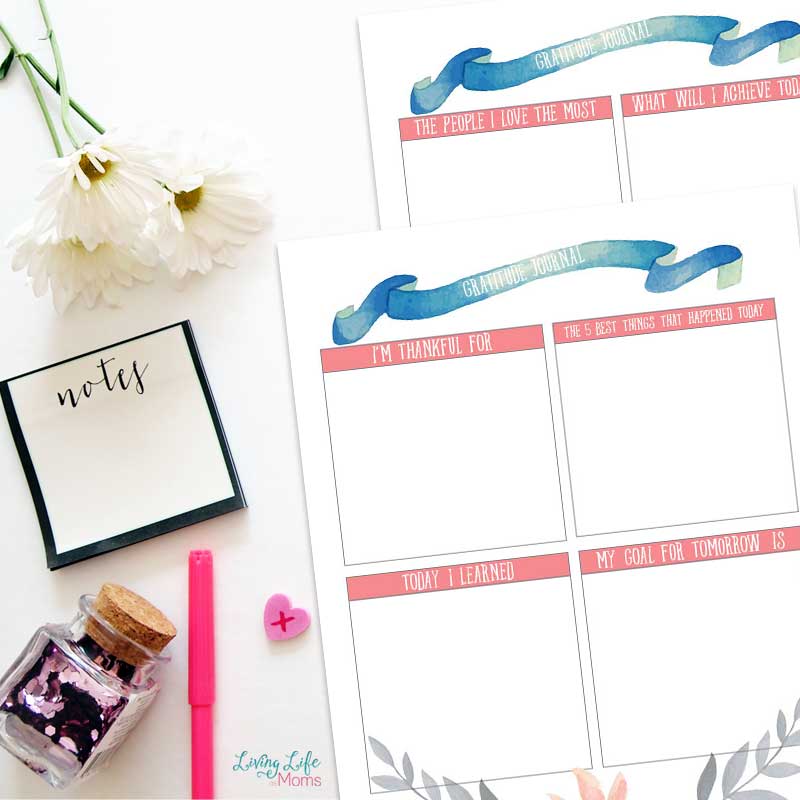 Free Thankful Journal Writing for Kids – 3 Dinosaurs
Place these printables in a binder or other form of booklet and have your kids interact with them daily to learn the importance of being thankful for the parts of their lives.
Printable Gratitude Journal – Frugal Fun for Boys and Girls
This fill-in-the-blank journal is a great interactive tool when it comes to thanks. This specific journal also includes biblical verses.
30 Days of Thanks: Printable Gratitude Journal – Motherhood on a Dime
This printable journal is simple and allows your kids to really get into expressing their thanks. Just tie it up with a ribbon to make it into a journal.
Printable Gratitude Journal Pages – Simple Living Mama
Help the kids put together their own journal to record their thankfulness with these free printable pages.
Gratitude Journal for Kids – Research Parent
These small journals are perfect to take on the go so that when the kids have something they are thankful for, they can record it!
Recommended Gratitude Journals
Don't want to print out your own? Try one of these cool gratitude journal for kids with daily writing prompts.
Gratitude Journal For Boys: Gratitude Journal Notebook Diary Record for Children Boys Girls With Daily Prompts to Writing and Practicing for … 120 Pages (Planner Diary Notebook Happiness)

Gratitude Journal for Kids: Girl Unicorn 90 Days Daily Writing Today I am grateful for… Children Happiness Notebook (Volume 5)

One Question a Day for Kids: A Three-Year Journal: Create Your Own Personal Time Capsule

The 3 Minute Gratitude Journal for Kids: A Notebook With Prompts to Teach Children to Practice Gratitude and Mindfulness: Daily Happiness Prompts for … Kids Activities Education and Learning Fun)

I am Confident, Grateful & Blessed – A Self-Exploration & Gratitude Journal for Kids: A Journal Notebook to Teach Children to Self-Explore, Practice Gratitude and Mindfulness. (SECULAR)

Today Is Great!: A Daily Gratitude Journal for Kids

Christmas Gratitude Journal – Happy You Happy Family
Have the kids express their thanks for the holiday season with this printable journal full of different writing prompts and fill in the blanks!
The layout of this gratitude journal makes it easy to be thankful!
Free Printable Thankfulness Journal – Not Consumed
These printables get the kids thinking about specific things and areas in which they are thankful.
Free Printable Gratitude Booklet – What Moms Love
This printable is a short, but complete booklet to get kids thinking about thankfulness!
Printable Gratitude Journal for Kids – Homeschool Preschool
Have the kids express thanks and be specific about what areas of their life they are thankful for with this printable template.
I'm Thankful Journal for Kids – Embark on the Journey
These pages are more fall-themed but are perfect to record thankfulness anytime of the year.
Free Printable 31-Day Gratitude Journal for Kids – Money Saving Mom
Keep up the lessons of thankfulness all month with this 31-day printable.
Grateful Journal Sheet – Second Chance to Dream
This sheet is the perfect addition to to any gratitude journal.
Printable Gratitude Journal – Living Well Spending Less
These templates are perfect for kids and really encourage them to interact with this gratitude journal!
Free Printable Mini Gratitude Journal – Simple Made Pretty
This adorable printable journal is small, but full of great templates. It's perfect to bring along with you throughout your day!
More Gratitude Journal Printables