Looking to explore some fun family activities in Flagstaff, Arizona? Well, look no further. Flagstaff offers beautiful everything from scenic hiking trails to quaint shopping and dining experiences. National Parks and Dining Out are some major attractions to partake in Flagstaff, Arizona!
Hiking the trails in the area is a great way to get some fresh air and appreciate the beautiful nature.
Shopping in Flagstaff is also a great way to spend time with family and find unique souvenirs.
After all that walking, it's time to refuel with some delicious dining options. Flagstaff has a great selection of family-friendly restaurants.
If you are looking for family-friendly activities in Flagstaff, you are in luck! This Arizona city has many attractions and activities to entertain and engage the whole family.
From visiting the Lowell Observatory and exploring the surrounding nature to enjoying a concert at the Flagstaff Symphony Orchestra, there are plenty of activities to choose from.
Whether you are looking for indoor or outdoor activities, Flagstaff has something for everyone. Keep reading to learn more about the top family-friendly activities in Flagstaff.

Hiking Destinations in Flagstaff, Arizona
Flagstaff is an excellent destination for outdoor enthusiasts, and hiking is popular for families. With dozens of trails to explore, you can find something that suits your family's interests and skill level.
Whether taking a stroll through a nearby park or tackling a challenging mountain trail, hiking is a great way to spend quality family time and exercise.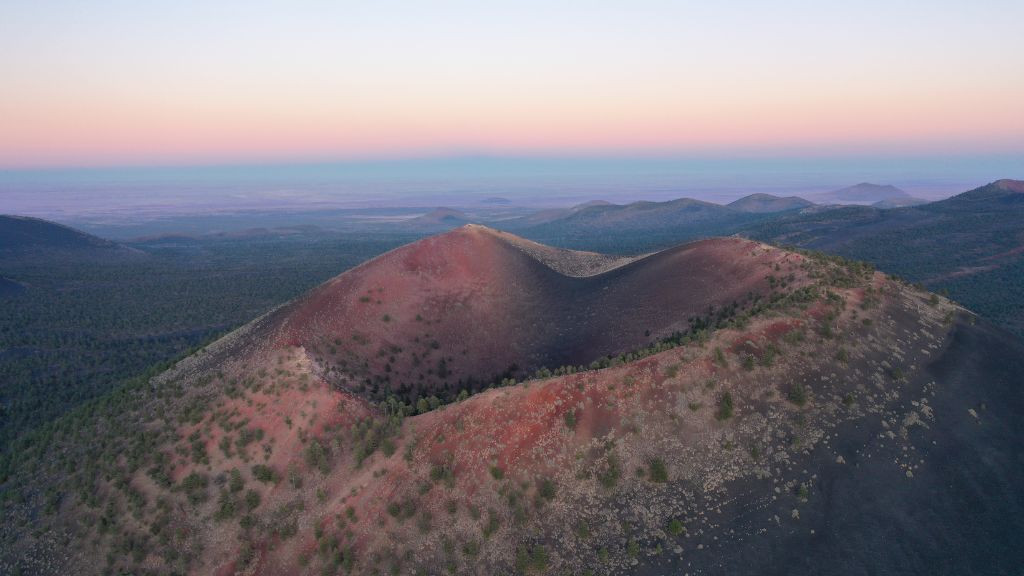 Sunset Crater Volcano National Monument
The Sunset Crater Volcano will capture your imagination with its incredible geologic history. Take some time to walk the trails or drive through the monument. Both the Lava Flow Trail and Bonito Vista Trail are accessible paved trails.
The Lava Flow Trail is an easy and short hiking activity that a family can partake in. Most of the trail is paved, and visitors can also walk off the paved road to discover more natural landscape. Visiting this area is free, but parking costs a fee of $25. The cost includes the Sunset Crater Volcano and the Wuptaki National Monument.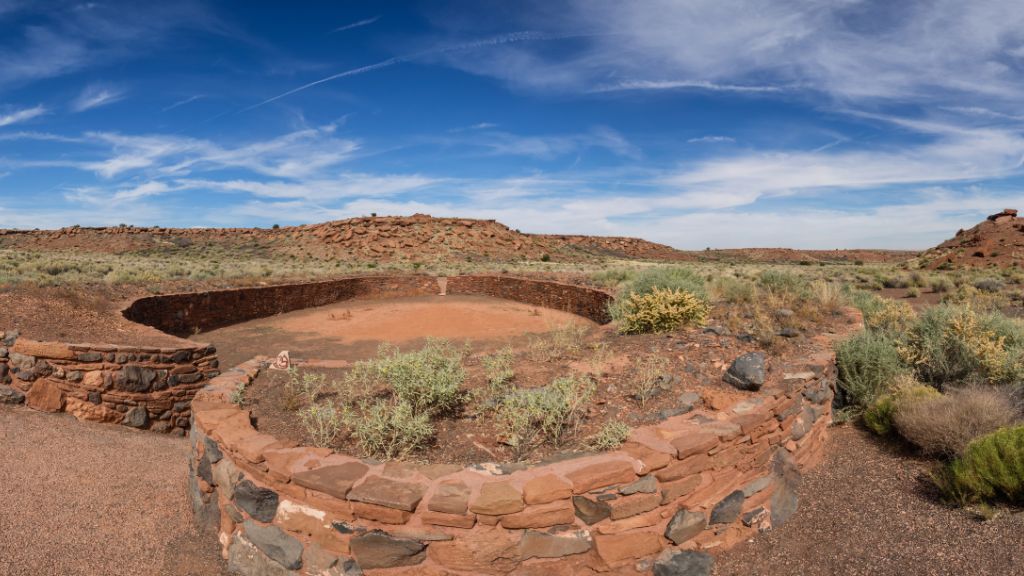 Wupatki National Monument
Wupaktki National Monument is a Natural Preserve area that provides access to self–guided tours and trails for people to view some wonderful prehistoric ruins.
Wupatki preserves dozens of ancestral Puebloan villages. People of the Northern Sinagua, Cohonina, Kayenta, and Hohokam archeological culture groups planted corn, beans, squash, and cotton. The Wupatki Pueblo half-mile paved trail is rated as easy to moderate difficulty.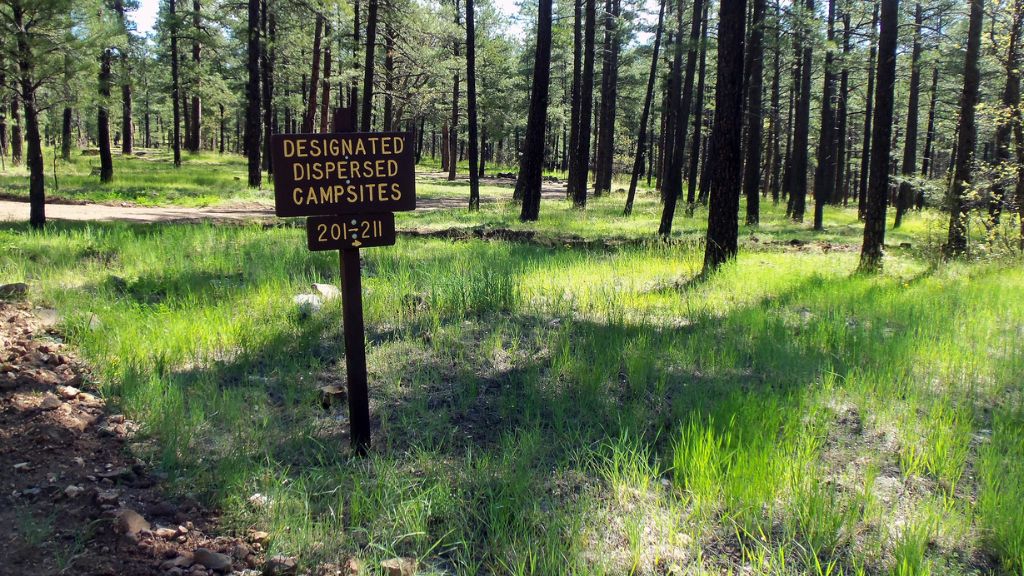 Camping Destinations in Flagstaff, Arizona
For more fun family activities in Flagstaff, camping is another great way to enjoy the many outdoor opportunities Arizona can provide.
Flagstaff is home to a variety of camping grounds, from primitive campsites to luxurious RV parks. You will find a place to set up camp, regardless of your budget or preferences. Camping is a great way to bond with your family and create lasting memories as you explore the beautiful wilderness and make new friends.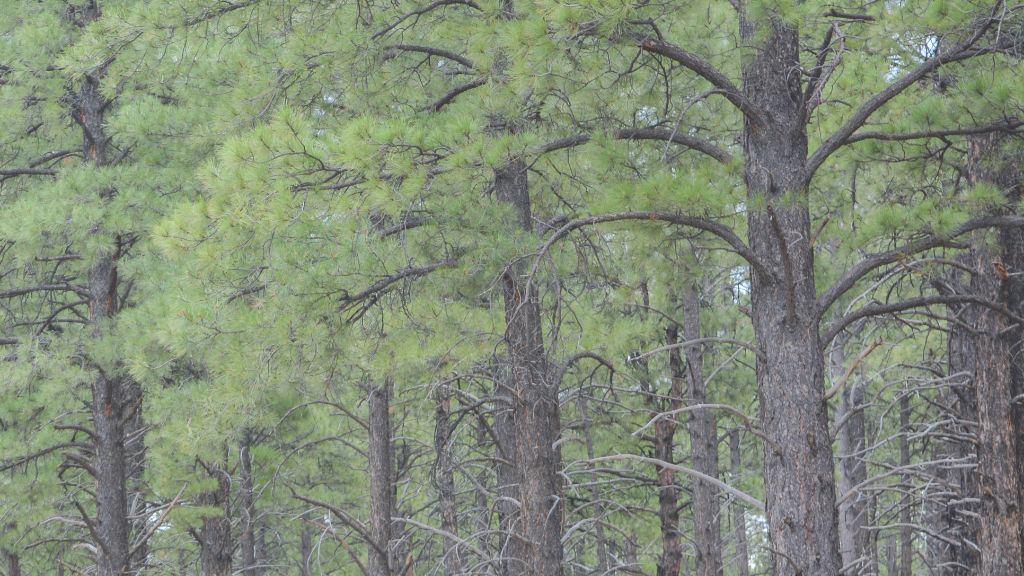 Fort Tuthil County Park and Recreational Area
Nestled in the Ponderosa pine forest 3 miles south of Flagstaff, the 621-acre regional park is open year-round. There are multi-use trails, archery, and outdoor recreation programs offered. Camping areas include tent sites and 8 RV sites with picnic tables, fire rings, nearby portable toilets, and water spigots.
You may also be interested in: 6 Helpful Camping Tips for Families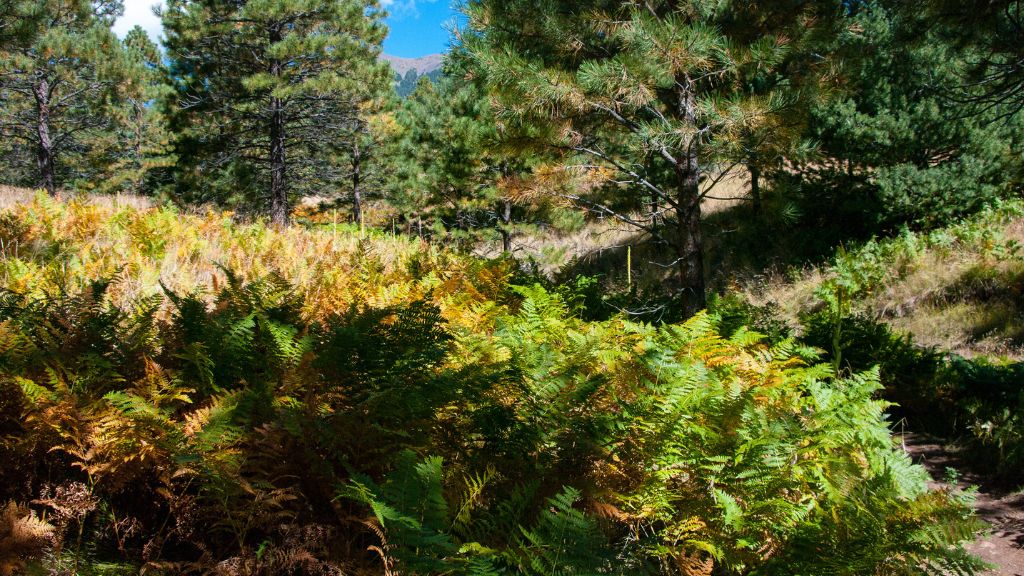 Biking
Biking is another popular activity in Flagstaff, with many trails and roads to explore. Whether tackling a challenging mountain trail or cruising on a flat path, biking is a great way to get some exercise and take in the sights. With a variety of terrain and trails of all levels, you're sure to find something suitable for your family.

Flagstaff is bike-friendly, offering bike lanes on many major streets. The Flagstaff Urban Trails System (FUTS) includes over 50 miles of off-street trails that meander throughout the community.
Shopping
Flagstaff is home to a variety of shopping opportunities for your family. The Flagstaff Mall offers a wide range of stores, from clothing to electronics. At the same time, local shops in downtown Flagstaff provide a unique shopping experience. You can find everything from handmade crafts to specialty items, giving you plenty of options for gifts and souvenirs.

Historic Downtown Flagstaff
Downtown Flagstaff is charming, with many local shops, galleries, and restaurants. It offers a downtown culture of local, independent stores inside historic buildings.

Flagstaff Mall
Flagstaff Mall is the area's primary indoor shopping destination. Its lodge-style architecture, complemented by a grand four-sided fireplace, showcases a welcoming shopping environment. The Food Court offers many restaurant choices and a beautiful 38-foot-tall stone fireplace. Families may also enjoy a soft play area for children.
Science and Nature
Flagstaff is home to several educational and scientific attractions your family can enjoy. The Lowell Observatory, Riordan Mansion, and The Arboretum at Flagstaff are just a few places where you can learn about the natural world and explore the area's unique history. These attractions provide a great opportunity to engage your family in learning and exploration.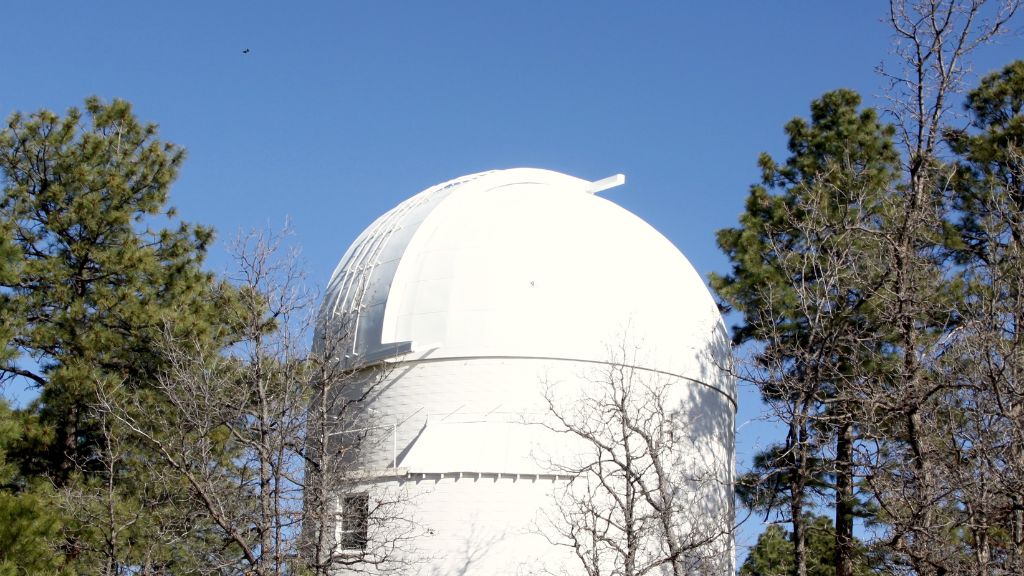 Lowell Observatory
Lowell Observatory, a historic observatory where you can view the stars and planets through telescopes, was established in 1894, making it one of the oldest observatories in the United States. Multiple astronauts attended the Lowell Observatory in 1963 while the moon was being mapped for the Apollo Program.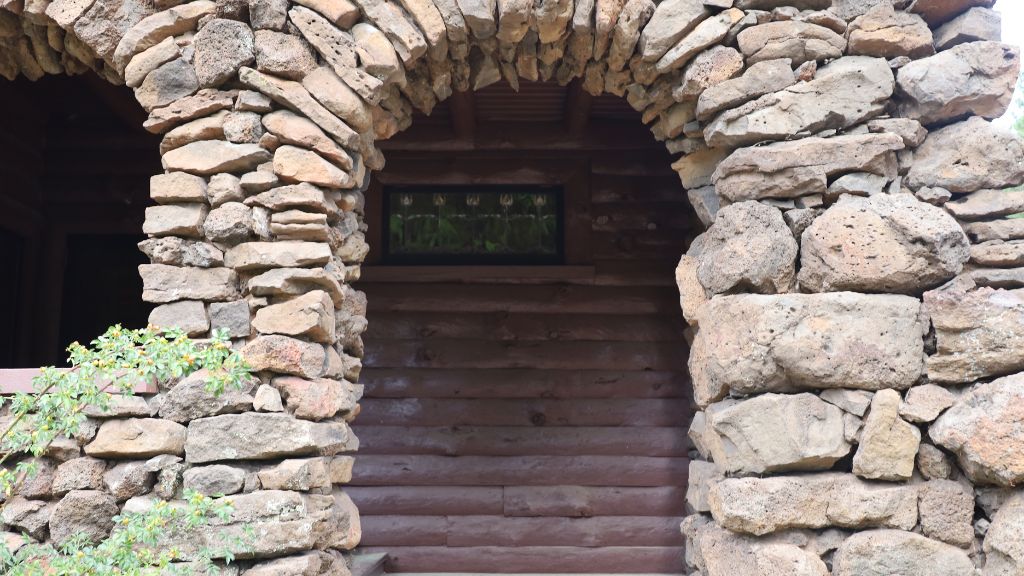 Riordan Mansion
The Riordan Mansion, still considered a fine example of American Arts and Crafts-style architecture, was built in 1904 to include indoor plumbing with hot and cold running water, electric lights, and central heat. It reflects the most modern technology available at that time.

The Arboretum at Flagstaff
Walk the trails of The Arboretum at Flagstaff, home to 750 species of primarily drought-tolerant adapted and native plants. Two looped trails go into the woods and include educational signs.
Food and Drink
What dining family activities in Flagstaff can you partake in?
Flagstaff is home to numerous restaurants, ice cream parlors, and farmer's markets, giving you plenty of options for food and drink.
Whether you're looking for a quick bite or a sit-down meal, you can find something to please everyone in your family.
The local farmer's markets are a great place to pick up fresh produce and other specialty items, while the ice cream parlors will surely delight the kids.
The Weatherford Hotel
The Weatherford Hotel, established in 1897 in downtown Flagstaff features three dining options. Charly's Pub & Grill, featuring the Navajo Taco, includes a wood fire and smooth jazz.
Located on the third floor, Zane Grey Bar and Ballroom offers ten beers on tap. Get your appetizers and drinks, then wander outside to enjoy the view from the balcony. Restored into a speakeasy-style pub, the majestic basement features The Gopher Hole Pub, serving classic fare and 20 beers on tap.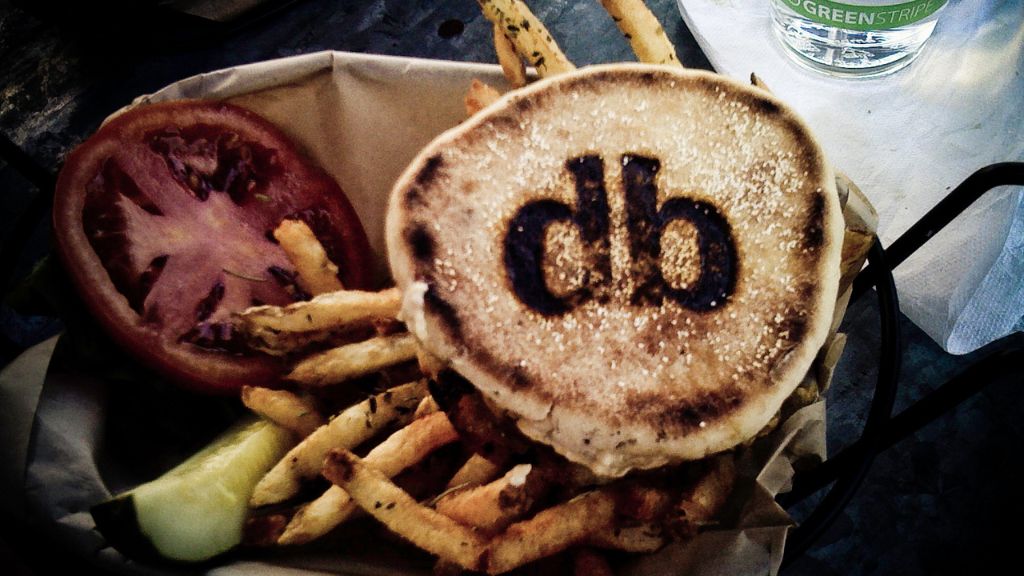 Diablo Burger
Voted best burger by readers of the Arizona Daily Sun since its opening in 2009, Diablo Burger is an Arizona local foods-based burger joint. Burgers come from 100% local, grass-fed, open-range-raised beef from the ranches of the Diablo Trust.
Timberline Ice Cream & Candy
Timberline Ice Cream & Candy was founded in 2021 by brothers who have made Flagstaff home since 1996. Currently operating from a pushcart, you'll find them at various events during the summer. You'll also find delicious Timberline Ice Cream at Meteor Crater, FlagTag AZ, and Flagstaff Farmer's Markets.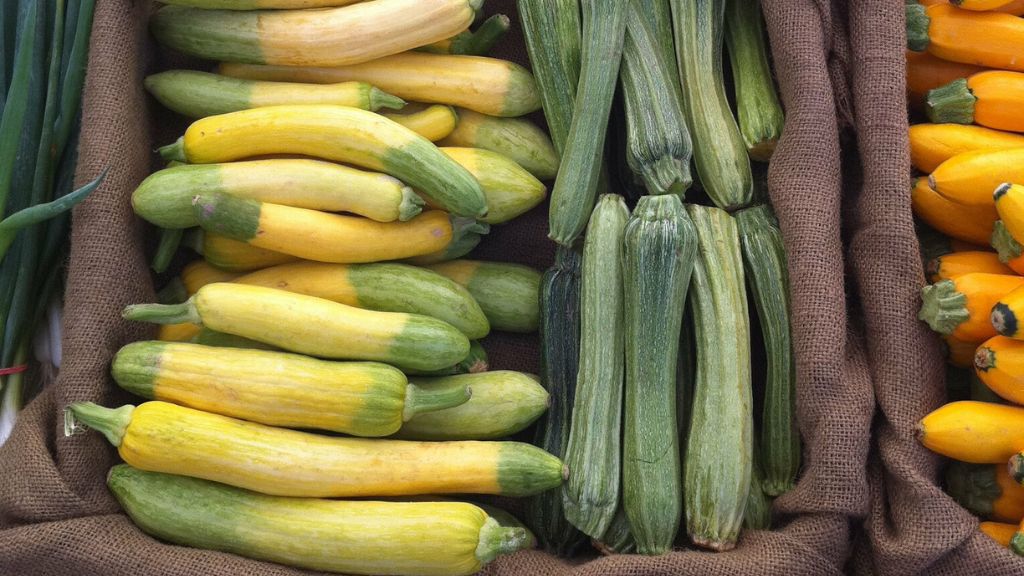 Flagstaff Community Market
Flagstaff Community Market started in 2000 as a small, ten vendor farmers market in a dirt lot south of the railroad tracks. The support and commitment of locals allowed the Market to grow exponentially over the years. There are now two farmers markets- the downtown and Sunnyside Market, and over 85 vendors!
Family Activities in Flagstaff
Flagstaff, Arizona is an ideal destination for a day or week of family fun.
It's easy to find activities that everyone in the family will enjoy. Families can explore national monuments, enjoy outdoor activities like hiking and camping, or visit the many historical sites and shopping venues. With its variety of attractions, Flagstaff is sure to provide an unforgettable trip for all.
If you liked this post, check out our other destinations for Fun Family Travel in the states: