Tips on Traveling with Kids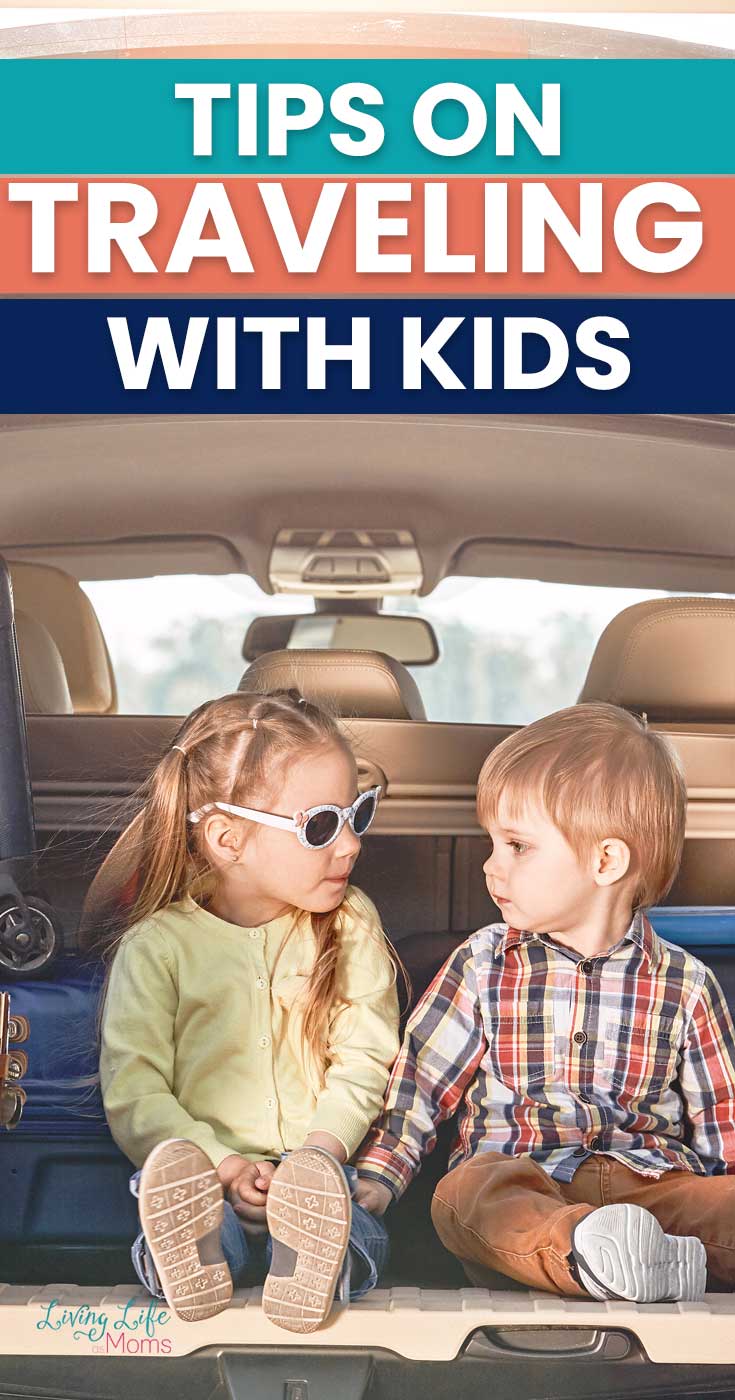 Are you looking for tips on traveling with kids? When it comes to prepping for family travel, there are a few travel tips to keep in mind. Use these tips to gear up for a family road trip!
We want to travel but we don't want the headache of planning and forgetting things behind. We also want to ensure that we all get to enjoy our mini-vacation, adults as well as the kids. We may not always agree on where we want to go or what we want to do but once we decide, we want to make certain that we have a fun time traveling there!
I'm always looking for a kid-friendly hotel, kid-friendly attractions, and tips for packing all the right supplies. Be certain to check out my Free Travel Planner Printable for even more great tips!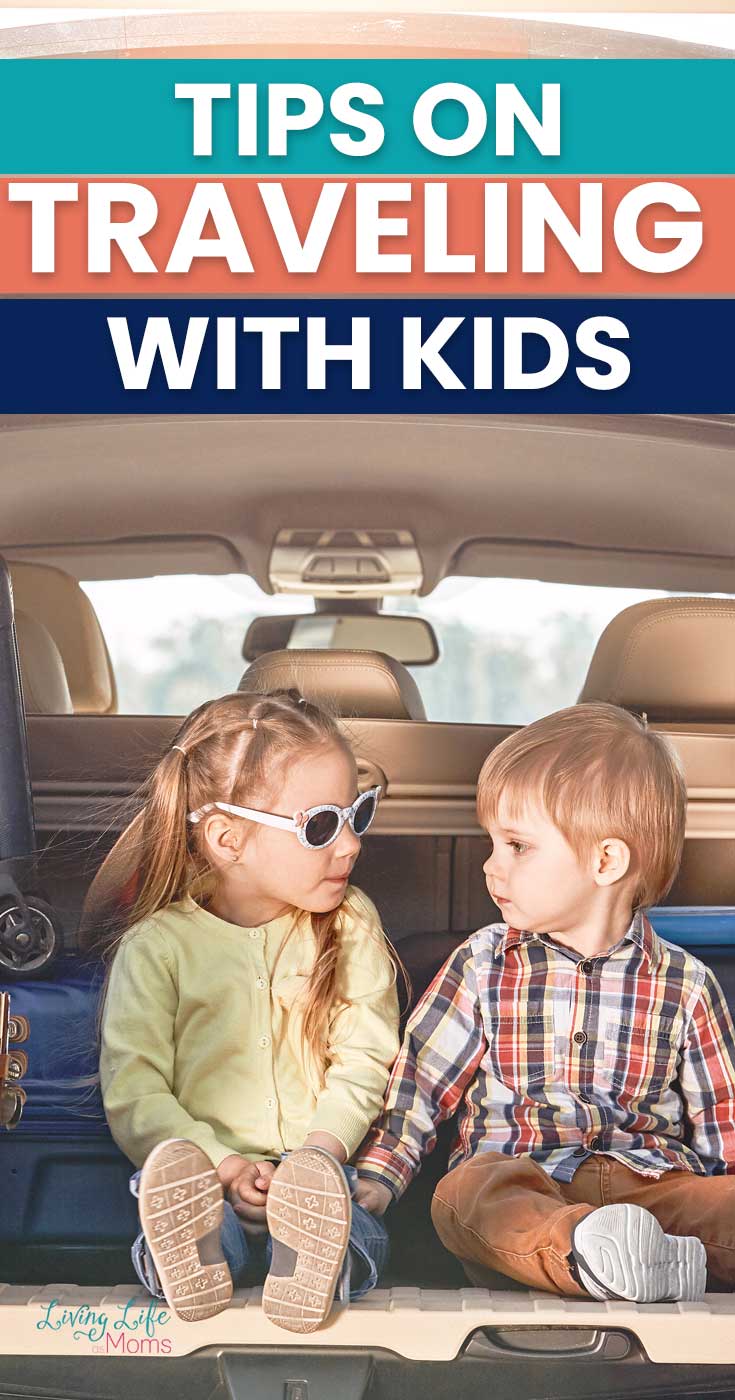 Tips on Traveling with Kids
The biggest thing to remember when you're traveling with kids is that you need to plan and prepare and then remember that there will be things out of the ordinary that will happen.
I call this being flexible with our travel plans just in case we need to pivot and do something else. The best part about trip planning is that once you get into a good groove, it gets easier and easier every single time.
Below you'll find some of my top tips for kids travel that I think you're going to find useful.
If you need ideas on places to visit, take a look at any of the travel books for inspiration and ideas.
Where Should We Camp Next? : A 50-State Guide to Amazing Campgrounds and Other Unique Outdoor Accommodations (Plan a Family-Friendly Budget-Conscious Summer Trip)
Moon USA National Parks: The Complete Guide to All 62 Parks (Travel Guide)
The Open Road: 50 Best Road Trips in the USA (Travel Guide)
The Bucket List: 1000 Adventures Big & Small
Unforgettable Journeys: Slow Down and See the World
Where To Go When: Unforgettable Trips for Every Month (DK Eyewitness Travel Guide)
Staying at Kid-Friendly Hotels
When you're searching for hotels, make certain that you book something that is close to the activities that you're hoping to do. Staying downtown is always a good idea because it means that a lot of things are walkable which is always nice.
If you're not wanting to do a ton of driving, having a hotel downtown is a great perk. Just make certain that in addition to location, you also check out the amenities of the hotel as well. It's super important for us to have a pool for the kids to swim so that is always at the top of our travel bucket list.
Another big thing that we do is find a hotel that can fit all of us in one room – and comfortably. Hotel suites make that a nice option and there are a lot that have pull-out couches and cots that can be added into the room as well.
Things to Pack When Traveling with Kids
This list of needs is going to vary depending on the needs of your family but this will give you a general idea of what to pack the traveling.
Here's a list of things you need to pack for a family road trip.
several pairs of clothes including sweaters, those who are in potty training stage or under 5, I always have an extra set of clothes because we always seem to end up with stains or in case of accidents
toiletries – toothbrush, toothpaste, lotion, face wash, kids' shampoo (not a fan of hotel toiletries for the kids), makeup, deodorant
plastic bags – for garbage or dirty clothes
swimsuits
slippers for the hotel or swimming pool
bedtime necessities – if your kids need their stuff animals at night
stroller or baby carrier depending on your child's age
books
electronic devices for long rides
You can fill in the blank with other travel items that you know your family needs.
Find Kid-friendly Attractions and Activities
I love to research fun things to do in various towns and areas. And the moment that we decide where we want to visit is the moment that I start seeking out fun activities for the family to do. I look for things that are fun for all ages and are also going to get us out and about as well. Anything with hands-on kids exhibits about history, animals, and dinosaurs is always a plus!
We always try to find a science center that offers different exhibits and learning experiences, too. Most of them have fun shows to watch so that is a great way to break up the visit.
I think any family travel has to involve kid-friendly attractions or else they end up bouncing off the walls.
Pack an Emergency Bag for your travels
I have a small bag that I carry around with me when traveling, in addition to my purse. When you're traveling with kids, kids can easily get tired and hungry at times that you may not be ready to have a meal just yet so I had a bag of goodies and treats.
An emergency travel bag is a random bag basically full of items that you think that you might need. I always overpack this part of the trip because I feel like you just "never know".
Items to include in your emergency bag:
hand sanitizer
travel essential oils pouch
diapers
water
snacks
extra pair of clothes for kids
socks
Of course, this will be different depending on the age of your kids. Just alter and adjust for each trip that you're going to take.
Things NOT to Do When Traveling with Kids
There are just some things that you can't do as a traveling family. I'm not able to experience fine dining unless they have a kids' menu. My kids eat like there's no tomorrow. My teenager is an endless pit, I can't imagine how much our bill would come to in order to fill him up.
We have to find places that have a kid's menu and that are appropriate for kids. Leave the fine dining for a date night later.
We can't do long romantic walks, or any kind of walks together. Someone's feet always hurt, then people don't want to walk on their own even though they are well beyond the age of being carried. Someone doesn't want to be in their stroller but would rather push it and ram it in your legs from behind. It just doesn't work for us.
We can't do movies unless it's a super engaged cartoon so we usually just opt for a show in the hotel room at the end of the night.
Now that you know some of these travel tips for kids, get ready to have a fun time preparing and planning for your next family adventure!
More Travel Tips