Shopping for gifts for teen girls can be really fun and exciting! If you are looking for some holiday gift ideas, here are some great options that any teen girl would love!
Teenage years can be awesome, interesting, frustrating, confusing and all-together over in a flash. Think back to when you were a teenager …so many memories probably come rushing back to about what was the latest style and fashion and what were the trends.
The truth is, this is still the same for teen girls today! Teen girls love style, they love fashion, they love electronics and they love to be able to showcase their own personality and express it as well.
Buying gifts for a teen girl is absolutely a lot of fun! Think bright colors, fun gifts and things that you think would make them smile.
This holiday season have fun buying gifts! Being able to surprise a teen with an awesome holiday gift is just one of the great aspects of gift giving!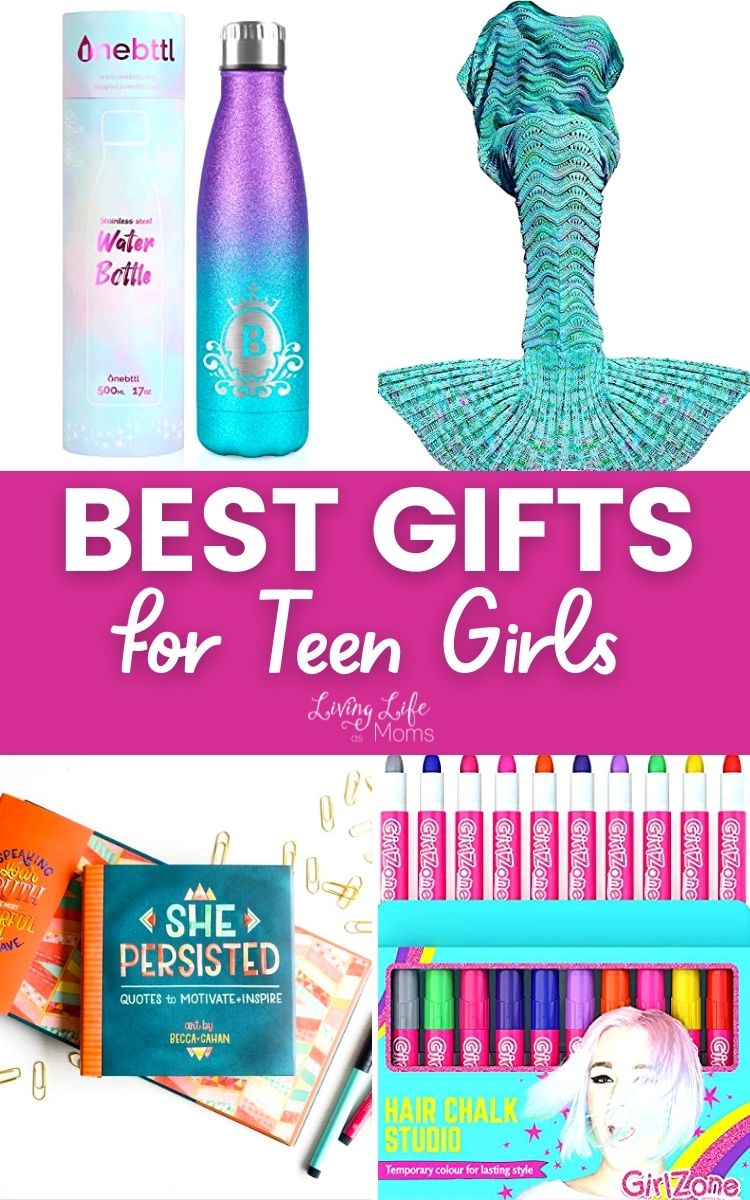 Recommended Books for Teen Girls
If your teen is into books, you should grab a few of these great books that talks about how to deal with almost everything during the teenage years. She'll thank you for it.
Chicken Soup for the Teenage Soul: Stories of Life, Love and Learning (Chicken Soup for the Soul)
The Teen Girl's Survival Guide: Ten Tips for Making Friends, Avoiding Drama, and Coping with Social Stress (The Instant Help Solutions Series)
The DBT Skills Workbook for Teens: A Fun Guide to Manage Anxiety and Stress, Understand Your Emotions and Learn Effective Communication Skills
You Matter (for teen girls): Devotions & Prayers for a Teen Girl's Heart
A Year of Positive Thinking for Teens: Daily Motivation to Beat Stress, Inspire Happiness, and Achieve Your Goals (A Year of Daily Reflections)
Always Remember You are Braver than you believe – Stronger than you seem & Smarter thank you think: Inspirational Journal – Notebook to Write In for … Journals – Notebooks for Women & Girls)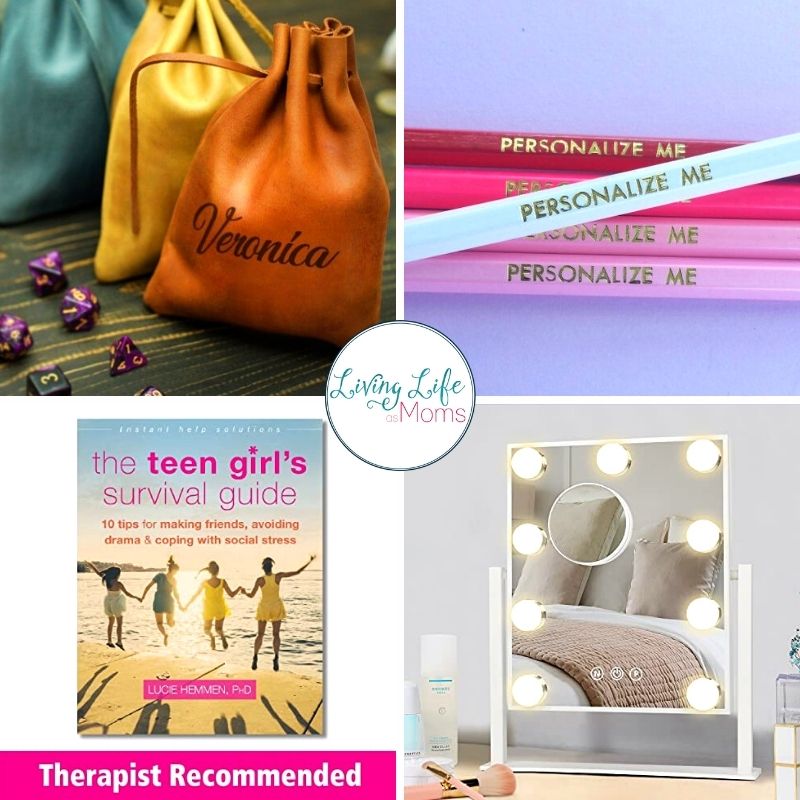 Recommended Teen Girls Journal
Birth Flower Personalized Journal
This journal is so cute and you can put your teenager's name on it plus, the birth flower design is so pretty!
If your teen loves to write, this gratitude journal is perfect for her.
Best Gifts for Teen Girls
If you need help in finding the best gift for your teen girl, I'm sure you will find one on this list.
Room decorations are always a great idea! These LED string light photo clips are perfect for personalizing her bedroom.
This cute bag can go anywhere.
Temporary hair dye is so much fun! Teens love using color in their hair to show off personality in their style but not all kids go to a school that allows it. This hair chalk can go in after school and washed out before they go back.
Photo Credit: www.etsy.com
A personalized gift is super special and shows you've put some thought into your gift. Choose from one of these stylish drawstring bags and personalize it with their name.
Grab one of these adorable personalized makeup bags that look super cute.
Photo Credit: www.etsy.com
Personalize these pencils with your teen's name or a fun or special motivational message that they'll see each time they use the pencils.
Let your teen add a personal touch to her water bottle.
This light up speaker will bring the party anywhere.
Nothing makes make up easier and an awesome lighted mirror.
Your teen girl will love this mermaid tale blanket.
Choose this inspirational bangle cuff bracelet for your teen to help them get motivated each day.
Giving the gift of a great book is always perfect. Because we all wish we had a little help in our teen years.
Photo Credit: www.etsy.com
Get this illustrated art book of inspirational and motivational quotes for your teen girl.
Give her an inspiring place to write her thoughts.
The sparkle in this eyeshadow pallet makes it a staple for every teen girls makeup case.
If you want to know what kind of gifts a teenage gamer will love, check this list of the best Gifts for Teen Gamers.
Do you like this post? Then make certain to check out my other posts as well.
More Teen Topics
15 Ways for Teens to Make Money
Things I Want My Teenage Daughter to Know
5 Things I Want My Teenage Girl To Know Before She's an Adult