Best Gifts for Teen Girls
Shopping for gifts for teen girls can be really fun and exciting! If you are looking for some holiday gift ideas, here are some great options that any teen girl would love!
Teenage years can be awesome, interesting, frustrating, confusing and all-together over in a flash. Think back to when you were a teenager …so many memories probably come rushing back to about what was the latest style and fashion and what were the trends.
The truth is, this is still the same for teen girls today! Teen girls love style, they love fashion, they love electronics and they love to be able to showcase their own personality and express it as well.
Buying gifts for a teen girl is absolutely a lot of fun! Think bright colors, fun gifts and things that you think would make them smile.
This holiday season have fun buying gifts! Being able to surprise a teen with an awesome holiday gift is just one of the great aspects of gift giving!
Gifts for Teen Girls
Room decorations are always a great idea!
40 LED Photo Clips String Lights – Adecorty USB Powered Christmas String Lights for Wedding Party Home Dorm Wall Decor, Clips Lights for Christmas Cards Photos, Best Gifts for Teen Girls (Warm White)

These LED string light photo clips are perfect for personalizing her bedroom.
Fayland Women Teens Girls Leather Backpacks Purses Convertible Shoulder Bag Off-white

This cute bag can go anywhere.
Temporary hair dye is so much fun!
GirlZone HAIR CHALKS BIRTHDAY GIRLS GIFTS: 10 Colorful Hair Chalk Pens. Temporary Color for Girls for All Ages. Makes a Great Birthday Gifts Present For Girls Age 4 5 6 7 8 9 10 years old

Teens love using color in their hair to show off personality in their style but not all kids go to a school that allows it. This hair chalk can go in after school and wash out before they go back.
A personalized gift is super special and shows you've put some thought into your gift.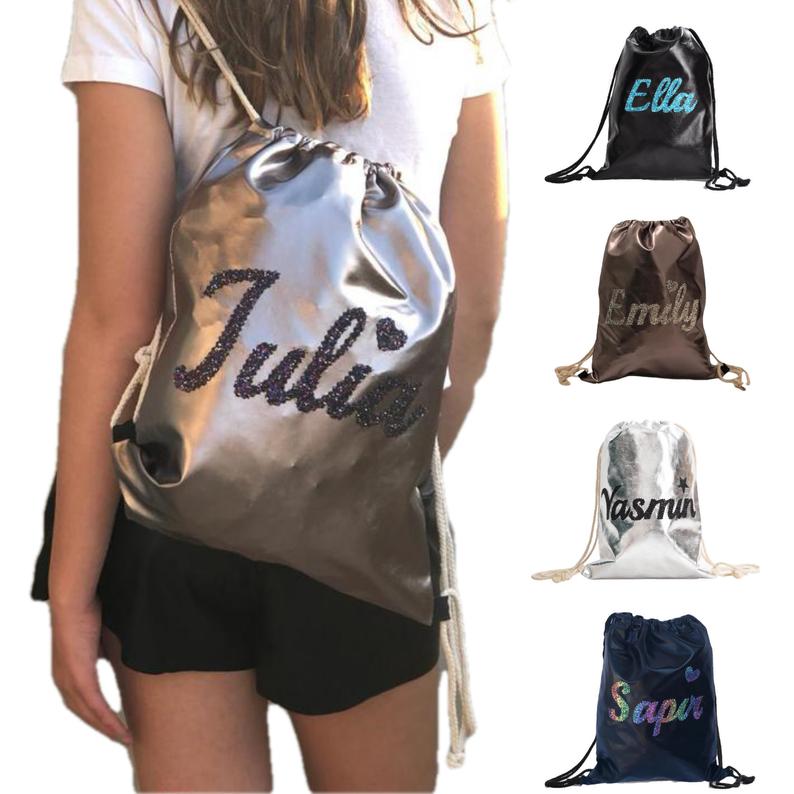 Choose from one of these stylish drawstring bags and personalize it with their name.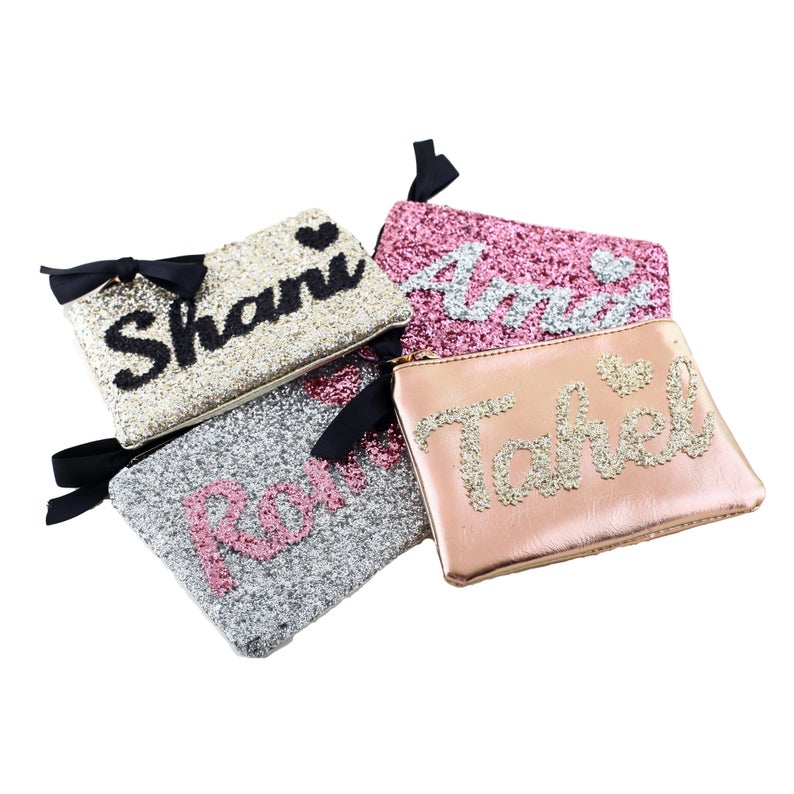 Grab one of these adorable personalized make up bags that look super cute.
Personalize these pencils with your teen's name or a fun or special motivation message that they'll see each time they use the pencils.
Your Décor by Horizon Group USA Color Your Own Water Bottle Kit, Multi Colored

Let your teen add a personal touch to her water bottle.
ZHOPPY Night Light Bluetooth Speakers, Touch Control Bedside Lamp Portable Table Lamp Color LED Outdoor Speaker Light Music Player Birthday Gifts

This light up speaker will bring the party anywhere.
Doesn't every teen girl need a great makeup mirror?
Lighted Vanity Makeup Mirror with 16 Led Lights 180 Degree Free Rotation Touch Screen Adjusted Brightness Battery USB Dual Supply Bathroom Beauty Mirror (White)

Nothing makes make up easier and an awesome lighted mirror.
Fu Store Mermaid Tail Blanket Crochet Mermaid Blanket Adult, Super Soft All Seasons Sofa Sleeping Blanket, Cool Birthday Wedding Christmas, 71 x 35 inches, Mint Green

Your teen girl will love this mermaid tale blanket.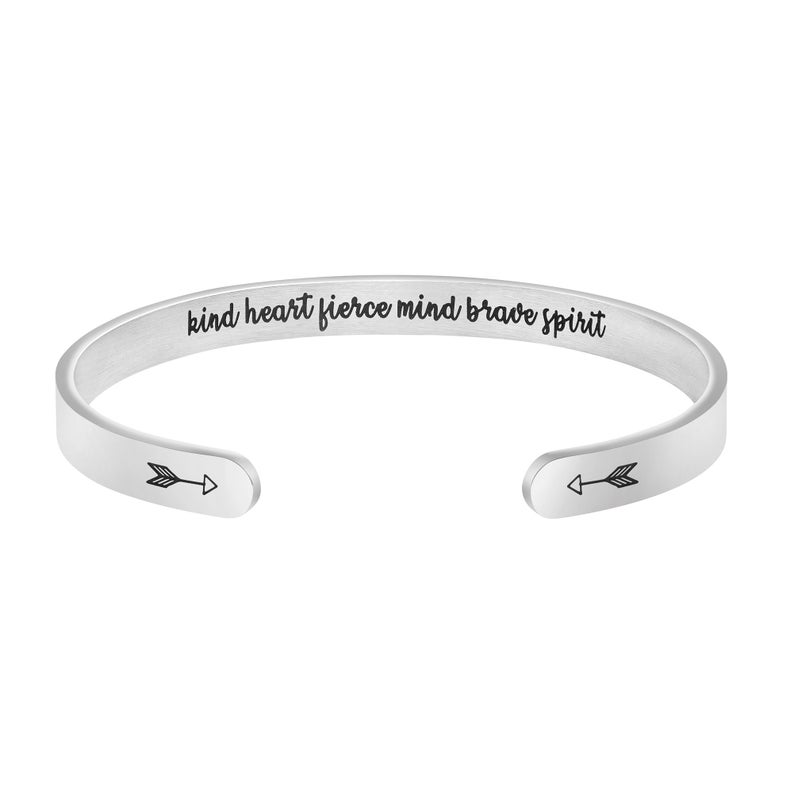 Choose this inspirational bangle cuff bracelet for your teen to help them get motivated each day.
Giving the gift of a great book is always perfect.
The Teen Girl's Survival Guide: Ten Tips for Making Friends, Avoiding Drama, and Coping with Social Stress (The Instant Help Solutions Series)

Because we all wish we had a little help in our teen years.
Get this illustrated art book of inspirational and motivational quotes for your teen girl.
Kind Heart Fierce mind Brave Spirit: Inspirational Notebook/Journal for Women: Blank Lined Notebook for Writing, Planning or Journaling (Blank Notebooks and Journals)

Give her an inspiring place to write her thoughts.
There can never be too much glitter.
UD Moondust Palette

The sparkle in this eyeshadow pallet makes it a staple for every teen girls makeup case.
If you like this post, make certain to check out these others as well: