Well hello, road trip or travel plans for the summer or whenever. We hibernate in the winter but we're always traveling in the summer. Our summer months are really only 2 months of intense heat, another 2 of nice weather and then the rest can be anything. We've had snow into May and starting in October.
While we're not big fliers we do love a good camping trip. I have one packing list and it's awesome and I just reuse it each time so I won't forget anything. And yes, I will forget something no matter how many times we've done it. This free travel planner printable may help you in planning your next trip.
If you're planning a road trip or air travel, it will take even more planning. You need the right documents and to ensure you're not packing something that is not allowed on your carry-on. Not to mention the endless supplies for your kids who will cause a tantrum if they don't have the right stuffed animal or blanket.
Believe me when I say don't wait until the last minute. Get packing ahead so you don't forget anything. Keep a running list of things you already pack and things yous till need to add and check them off as you go.
While I have a good list to start with I always seem to add double to it as I go along and remember all of the things I forgot. Kids can also help pack their own bags, my daughter has her own camping backpack and she's allowed to take whatever can fit in there along with us. She'll pack some favorite toys, books and games but that's it. No more extra stuff.
Print these out to get planning on your next trip, if you're on the computer, they're editable and you can save your changes with Adobe Acrobat Reader.
Get the Free Printable Travel Planner Here >>
More Planning Printables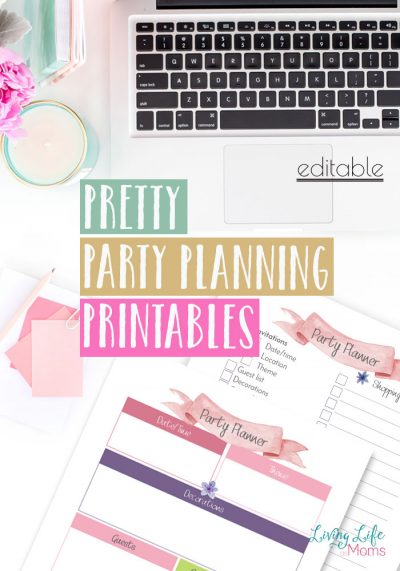 Party Planning Printables
Get Weekly Updates
Taming the chaos of motherhood -
Subscribe and get a daily schedule printable