Pretty Party Planning Printables
Looking to plan an epic celebration? Check out these fun Party Planning Printables to make sure every little detail is taken care of.
Celebrating a special occasion? Are you one of those people who is out rushing to the store on the day of the event or sending texts to your hubby to grab just one more thing? Yeah, that's me. These pretty party planning printables will get you organized ahead of the special day and so you won't have to run out for just one thing.
I know I hate running around as I have to focus on food prep, so if I have my list I can get everything the week prior, decorate the day before and plan my meals and food so it takes very little prep time on the actual day.
Planning a party or celebration is something that takes a bit of time and effort. It's not as easy as just buying a few balloons and then waiting for the people to show up. But this party planner printable can help you make certain that you're not forgetting anything and that you're creating an awesome party that everyone is certain to love.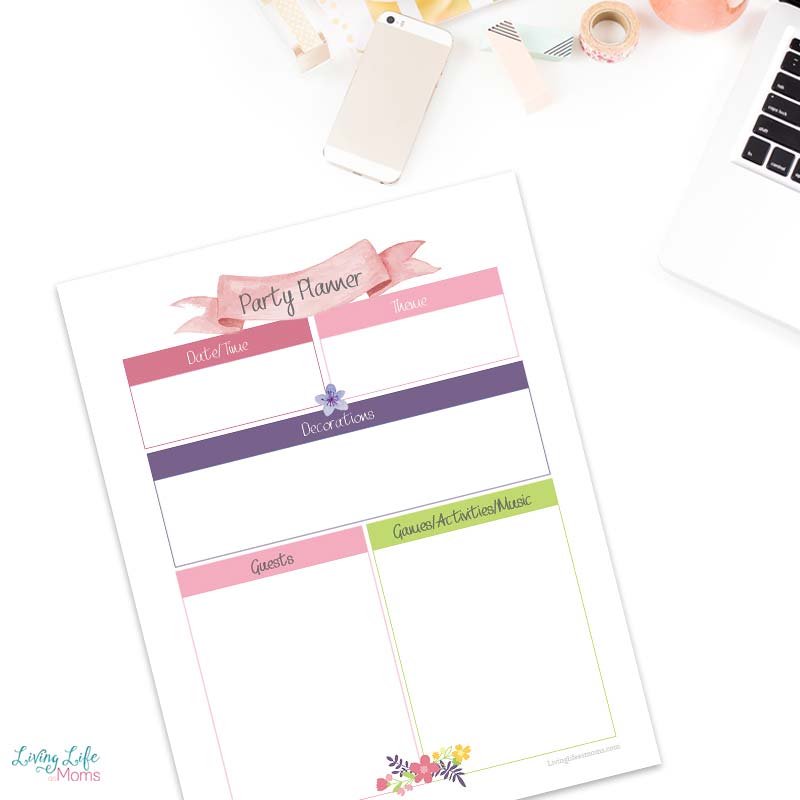 Pretty Party Planning Printables
Are you ready for your next party to be planned out with any glitches? These printables can help you accomplish just that.
The main points that you need to plan a party are listed on this printable and it's such an easy format to follow. From the time and location to the food, there are so many little details that you really can't overlook.
After all, if you're hosting the party, you want to be certain that all the little details are covered so that everyone has the best possible time. (including you!)
Why do you need a party planner?
Honestly, it's to make certain that you can stress less and worry about noting the day of the party. How many times have you planned a party and then spent the entire party running around trying to finalize the details that didn't get done beforehand?
Maddening, right? Even though you're hosting the party, keep in mind that you should also be able to enjoy it as well.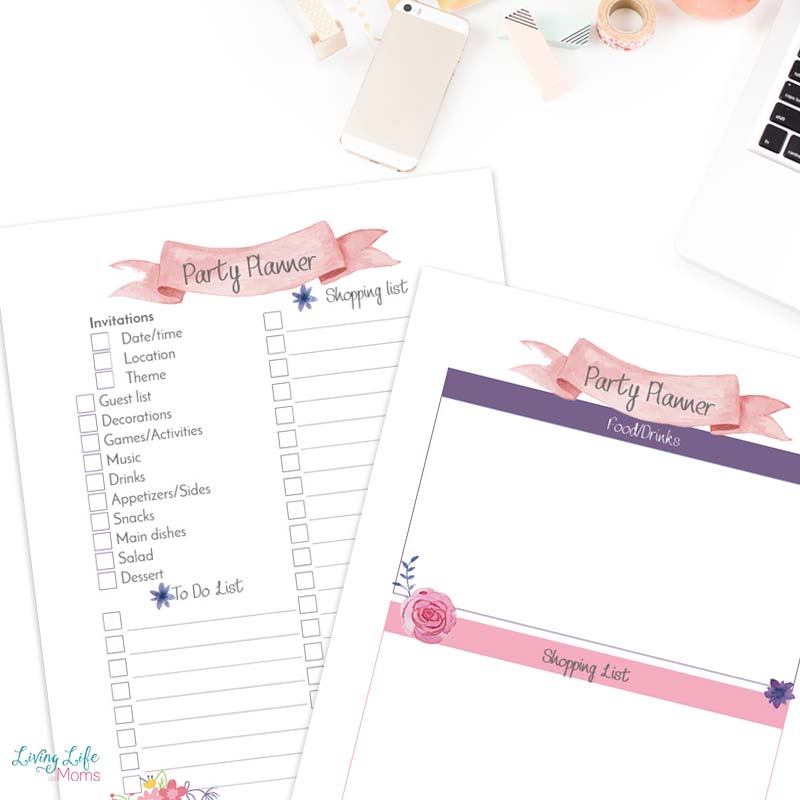 Simple Party Prep Ideas
Just because I love a good party, here are some things that I like to prep and do before the big day.
Any food that can be chopped and prepared ahead of the big day is done so. If I'm making anything that needs to be cooked the day of, I wash and cut the veggies and so it's ready to go and I'm not worried about all the little prep stuff that eats up my time.
We love having egg rolls on birthdays and I can't make them all on the day of the party. I wash and chop the veggies and put the filling together and roll them up the day before the party. The day of the party all I have to do is fry them and they're ready to go.
The key thing to remember is that the more that you can plan ahead before the day of the party, the more time that you'll have to join in on the fun!
Having a birthday party or a special celebration? Print out these party planning printables to get organized so you stay on top of things.
Don't be the mom with the crazy bun running around picking up supplies on the day of the party. It's a special day, plan ahead so you can enjoy it too!
Like being Organized? Check out these other printable planners