Do you have a goal you want to reach? It's not enough to say you have goals, if you'd like to reach them then you need to write them down. And then not only do you just tuck it away, you should post it somewhere where you can see it and be reminded of your goals.
That's why you need these free printable goal setting worksheets so you won't forget the goals you should be working on.
This is what you need to do to actually reach them because we all get that initial excitement of creating goals and how we're going to make these huge changes in our lives but then that hype fades. You forget about and you go back to your norm.
Think of your to-do lists, you write them down to remind you of the tasks you need to complete because if you don't you may forget them. This is the same thing with goals. If you have long-term goals, you're going to need motivation. This will help you keep it up.
If you have big or long-term goals, to help you get over the overwhelm, you need to break it down into small and manageable tasks. For instance, if my goal is to write a book, I don't only write that down as my goal, I need to break it down and set small deadlines for each task. So I'd list, decide on a topic, outline the book, write one chapter, and editing as my tasks and set deadlines to complete each.
When we look at a big and monumental goal, it can seem overwhelming but breaking it down and giving yourself small wins will propel you forward.
This will work for any of your personal, work and healthy goals. Write and down and get it done.
Don't print this out, fill it out and leave it somewhere. Hang it up or have it taped to your desk. Make great things happen for yourself.
Get the Goal Setting Worksheets Here >>
The Free Organization Printables for Busy Moms series is packed with free printables, be sure to grab the others.
More Planning Printables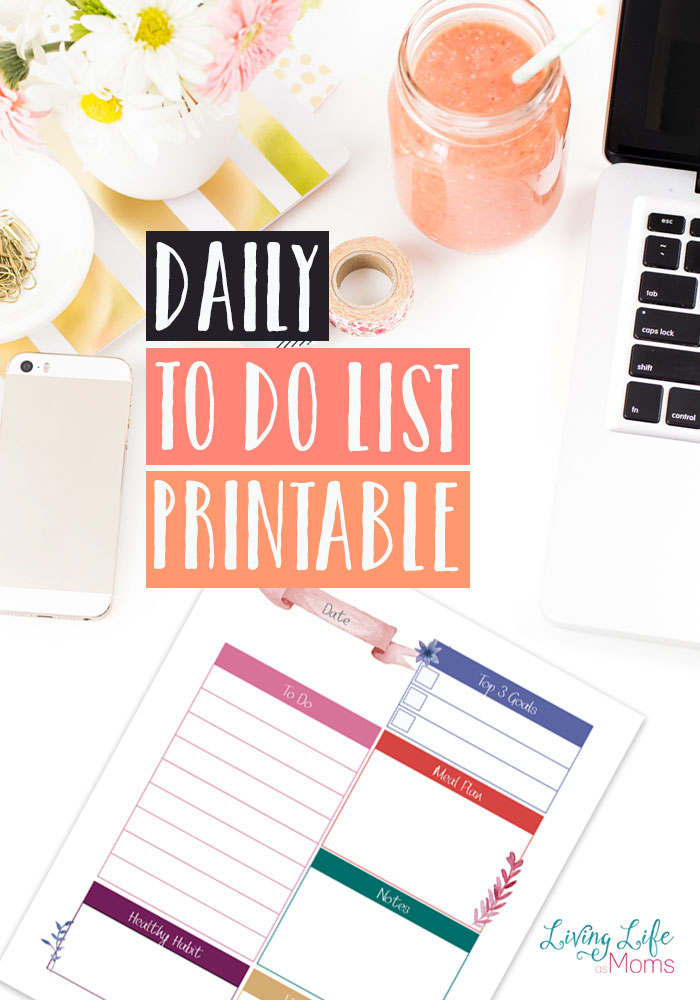 Get Weekly Updates
Taming the chaos of motherhood -
Subscribe and get a daily schedule printable