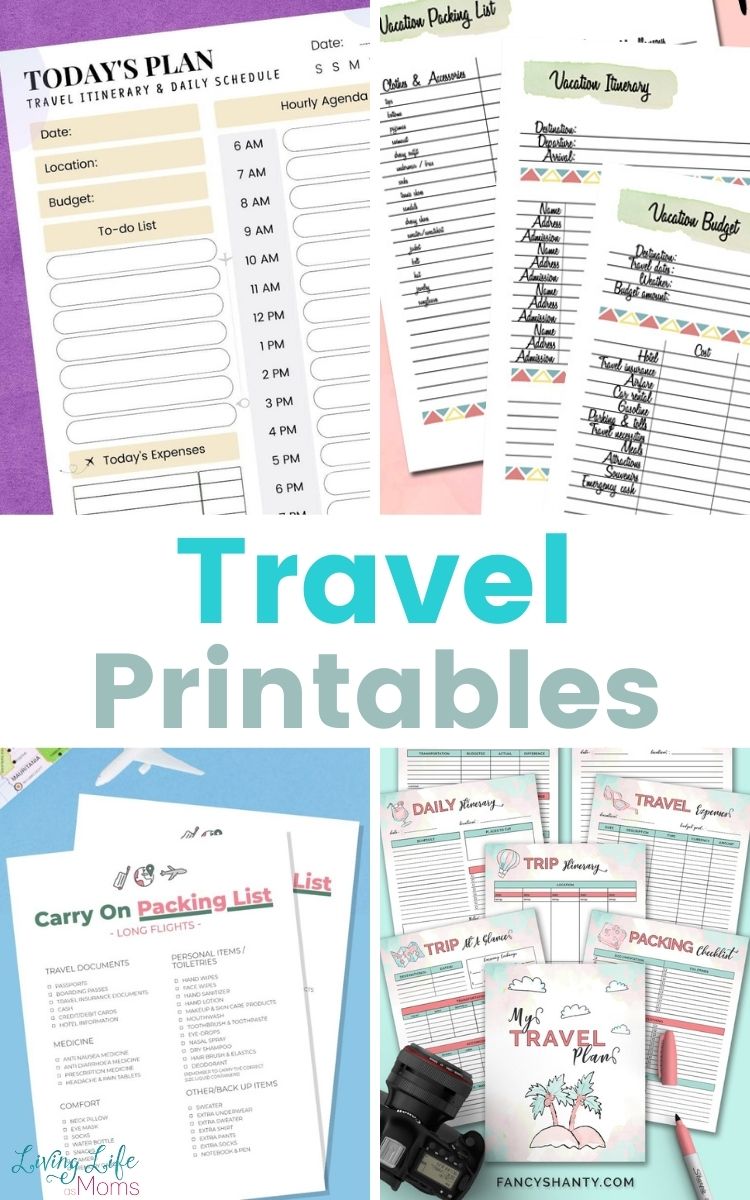 Are you looking for some fun and easy Travel Printables?
Check out this great selection of printables that will make traveling a lot easier. From packing lists to budget trackers, I've got everything you need to make your trip go smoothly.
With these printables, you can easily keep track of your flight information, hotel reservations, sightseeing plans and more. You'll never have to worry about losing anything or forgetting important details again.
Read on to view our list of the best travel printables.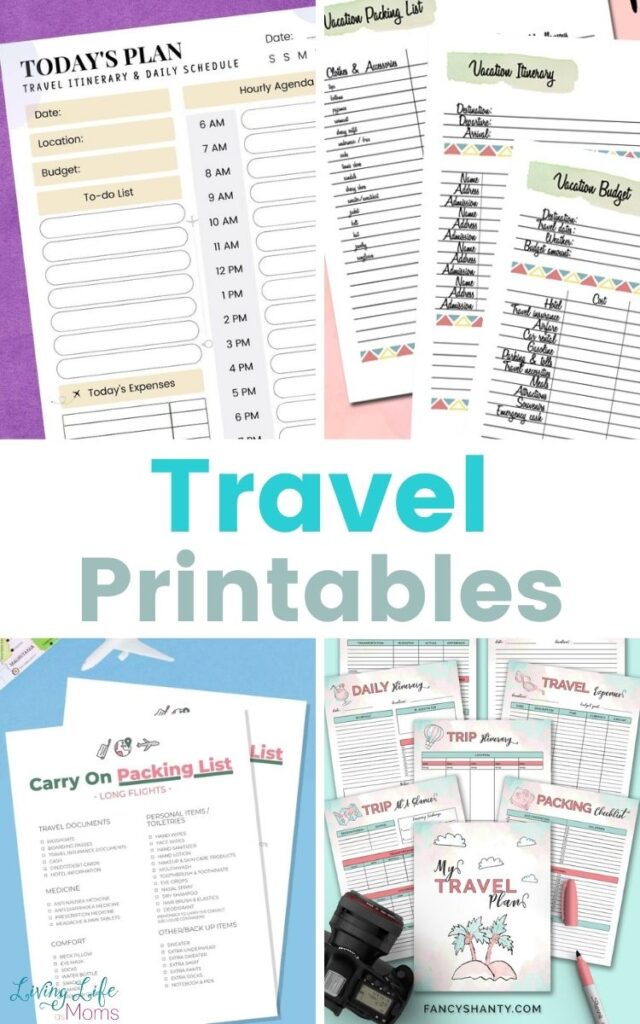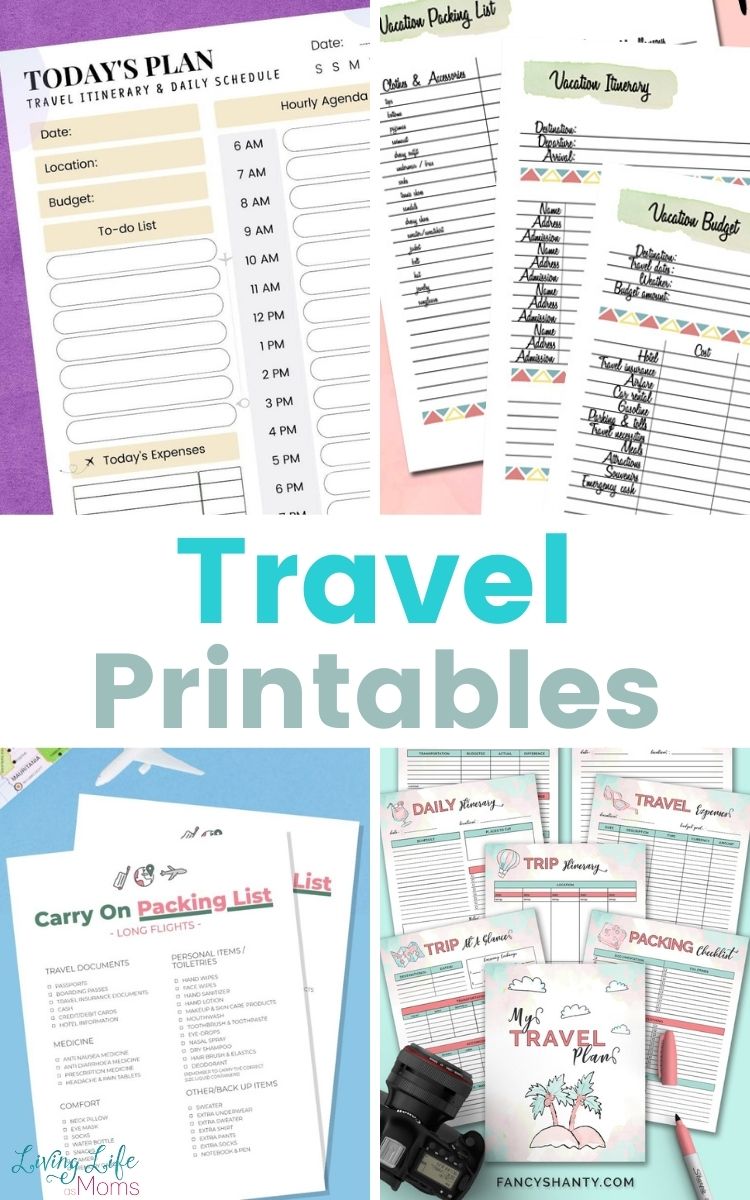 What are the benefits of having travel printables?
If you are planning a trip soon, having some helpful travel printables on hand can help you stay organized, keep track of your schedule, and even help you pack in an efficient way.
Whether you are taking a road trip or planning a fun vacation for the family, these printables can come in handy. You don't want to travel on the fly, having a plan in place and knowing where you are going will certainly make the trip easier!
These travel printables can help you make sure you have everything prepared and ready to go as you plan for the big trip or keep you on track while you are enjoying the wonderful time with family.
Recommended Travel Guide Books
Planning on your next family trip? These books will be your guide in finding the cheapest deals and wonderful places to visit.
International Travel Secrets: Take Shorter Trips, More Often, for Less
Destinations of a Lifetime: 225 of the World's Most Amazing Places
HowExpert Guide to Ashland, Kentucky: 101 Tips to Learn about, Discover Places to Visit, Find Things To Do, and Experience Ashland, Kentucky to the Fullest
Super Cheap Japan: Budget Travel in Tokyo, Kyoto, Osaka, Nara, Hiroshima and Surrounding Areas (1) (Super Cheap Guides)
Super Cheap Maldives Travel Guide 2021: How to Enjoy a $3,000 Trip to Maldives for $300 (Super Cheap Insider Guides 2022)
The Savvy Backpacker's Guide to Europe on a Budget: Advice on Trip Planning, Packing, Hostels & Lodging, Transportation & More!
Recommended Travel Activity Kits for Kids
Hey there moms! I know it's a bit of a challenge to travel with kids because they always want snack, are fighting with their siblings or keep asking if they're there yet, every 10 minutes. Here are some fun ideas as you're travelling.
Get the Unicorn Travel Activity Bag to keep your child's belongings organized. It's a cute tote where you can put their favorite activity sheets, coloring pages, and materials. Get the Building Bricks Travel Bag for Lego fans. It comes with a building blockboard that serves as a platform. Now, they can bring their colorful building bricks anywhere.
Travel Printables
Traveling and not sure what to pack or how to plan your entire trip? Grab one of these helpful travel printables to get your vacation plans in order.
Travel printables can be a great way to make your trip more organized and fun. So be sure to add them to your travel planning checklist!
I hope you were able to find a cool Travel Printables to help you plan your next trip or vacation.
More Travel Ideas
Need more travel ideas? Try one of these.
How to Travel With Kids – Hassle Free
The Ultimate Packing List For Family Travelers by Travelling Mom