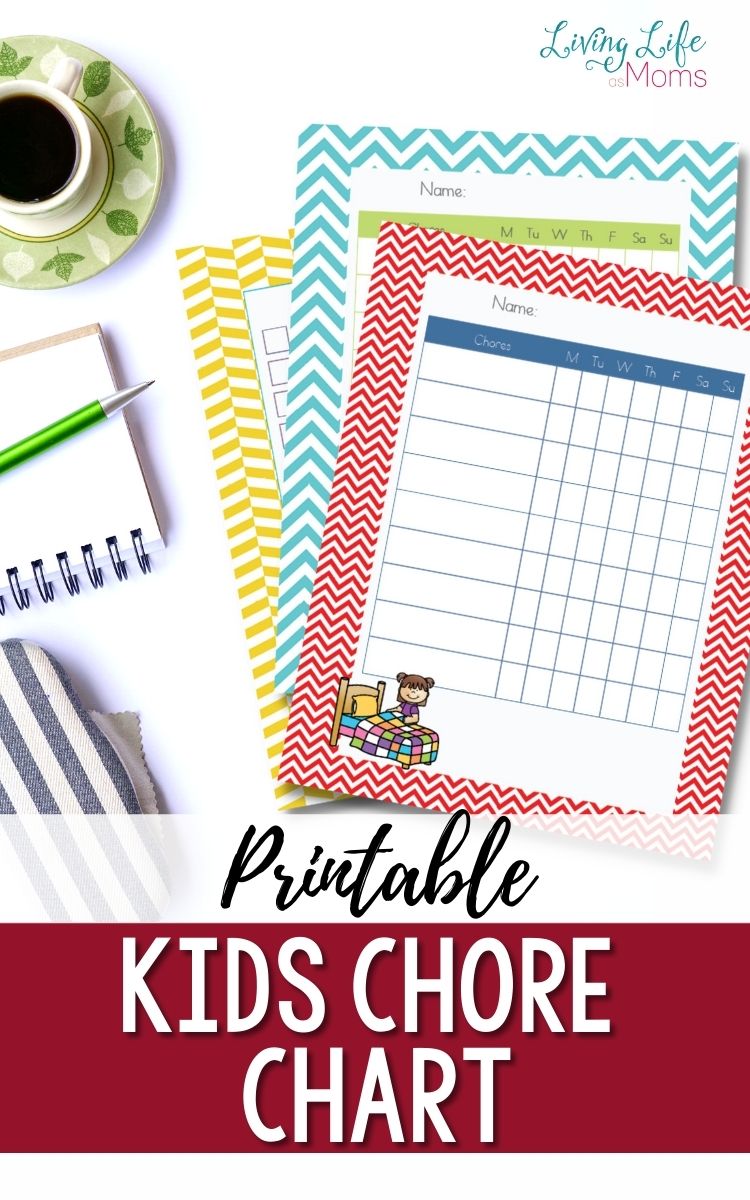 Are you pulling your hair out trying to get the kids to do their chores? Have you lost your voice from repeatedly telling them to clean up? Let's face we all have those chore battles and anything we can do to stop them, I'm all ears.
Enter the printable kids' chore chart. Yes, get yourself a chore chart for each child. No wifi or screen-time happens before the chores are done. We homeschool so school work has to be done before anyone has any screen-time.
Do you want to see more printables like this? Make sure to check this list of Chore Charts for Kids!
Each child can have their own chart and while I would love to say this will be the key to your chore battles it's not. You need to implement a system and then be sure to be consistent with it. We all know how excited to try something new and then it can sizzle and we go back to our old ways.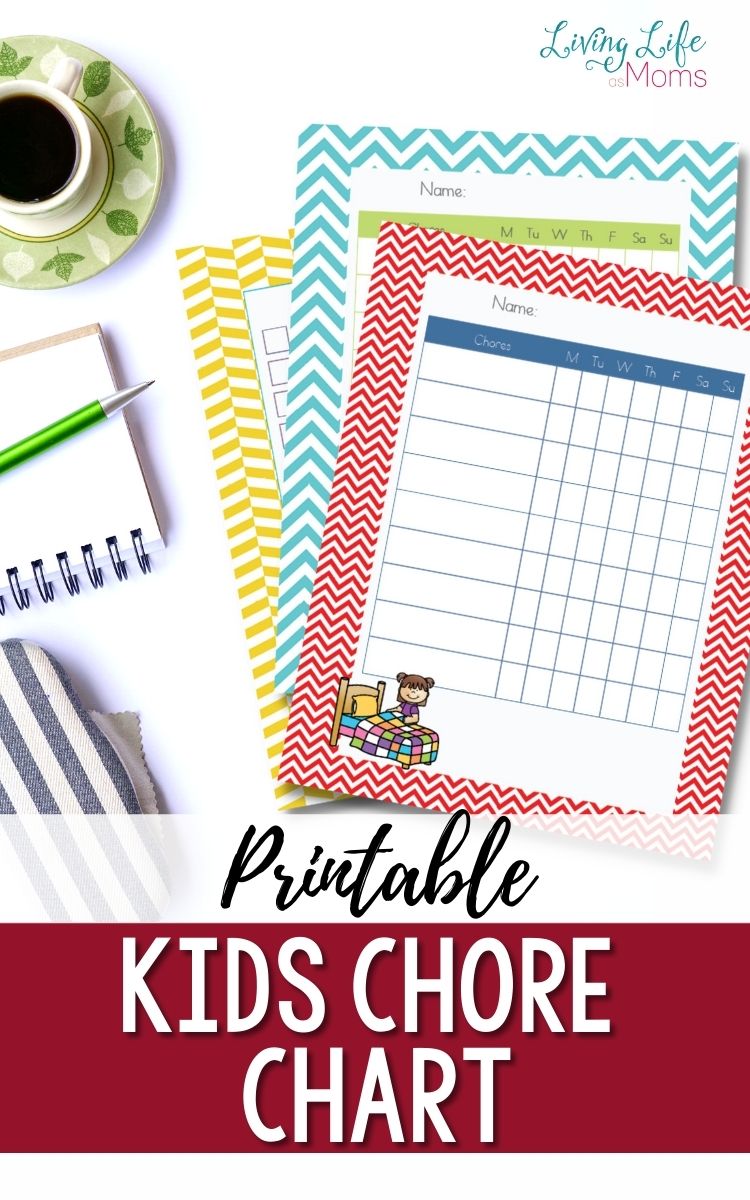 Chores require routine and a schedule and because I hate repeating myself over and over again and a system to let the kids know what their jobs are. It's a quick visual way for them to see what needs to be done and to check off what they've already completed.
We love using this printable kids chore chart in our house because it teaches responsibility and shows the kids all that has to be done to keep the house running smoothly and without issues. This means that they're an active part of the household chores and it's something that they actually like to be done.
And I love knowing that there are certain parts of the chores that I just don't have to worry about anymore. If I know that the kids are going to take care of certain chores, that means that I can put my focus on something else instead.
Recommended Personalized Chore Charts
I also want to share these two pretty editable chore charts from Etsy. The first one is a Responsibility Chart that comes with editable reward coupons. Next is a very cute Rainbow Reward Chart that will make your child motivated to finish the chores and collect points.
How to use these printable chore charts
Print these out and laminate them or place them in a page protector and have your child mark the tasks as they complete them. You can even place magnets on the back and have them use magnets to mark what they've completed.
If you need more than a printable to help with your chores than take a look at these wall charts.
Recommended Chore Charts
Don't want to make your own? Try one of these that you can purchase and hang it in a family area so your kids can keep track of their chores and you can ensure that it gets done.
Wall chore charts work really great, too. And really, what it comes down to when it comes to having chores assigned to the kids to help out around the house, is finding a resource that flows with the function of your family.
Sometimes printable chore charts work while other times, you need a wall chart option as you see below. Some are even magnetic that you can stick to your fridge or other metal surfaces.
Magnetic Chore Chart for Multiple Kids: 3 Fridge Behavior Reward Board 6 Dry Erase Markers 1 Whiteboard, Responsibility Chart
Magnetic Dry Erase Calendar for Fridge and Chore Chart for Fridge: 2 White Boards 17×12
Unicorn Kids Chore Chart Magnetic, Reward Chart for Kids, Good Behavior Chart for Kids at Home
Chart to Finish Behavior Chart and Chore Chart for Kids, 12 x 16 inch Magnetic Chore Chart Also Hangs on The Wall, Includes 99 Magnets and Accessories, Accomodates All Ages from Toddlers to Teens
Chore Chart Memo Checklist Board Daily to Do List Planner Check List Chore Board for Kids Adults RV Checklist My Chores Elder Care Checklist for Check Items and Form Good Habit (My Chores)
inamio Reward Chart for Kids – 80+ Chores, Chore Chart for Multiple Kids – Magnetic, for Toddlers at Home – Great for Classroom, Potty Training or Behavior Training – Upgraded Version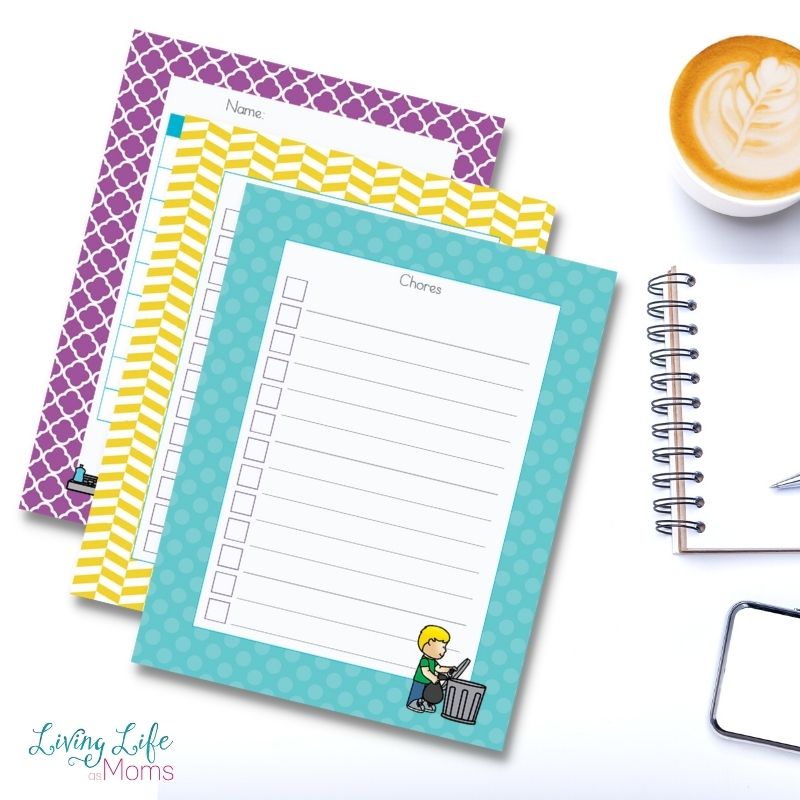 The other printables in this series – Free Organization Printables for Busy Moms, are a must-see as well. Because life as a mom is busy and sometimes a little chaotic, so it just makes sense that we could all use some organization printables as well!
Monitor if your pet is fed, walked, and played with on a regular basis with this Puppy Chore Chart. Your furry friends will be so happy to receive the love and care they need.
More Chore Chart Printables
Check out this other great option for a chore chart printable. This one is for the entire family! Why not have everyone in the house tackle the chores together to get them done that much faster?!
Chore Charts for Multiple Children by Natural Homeschool