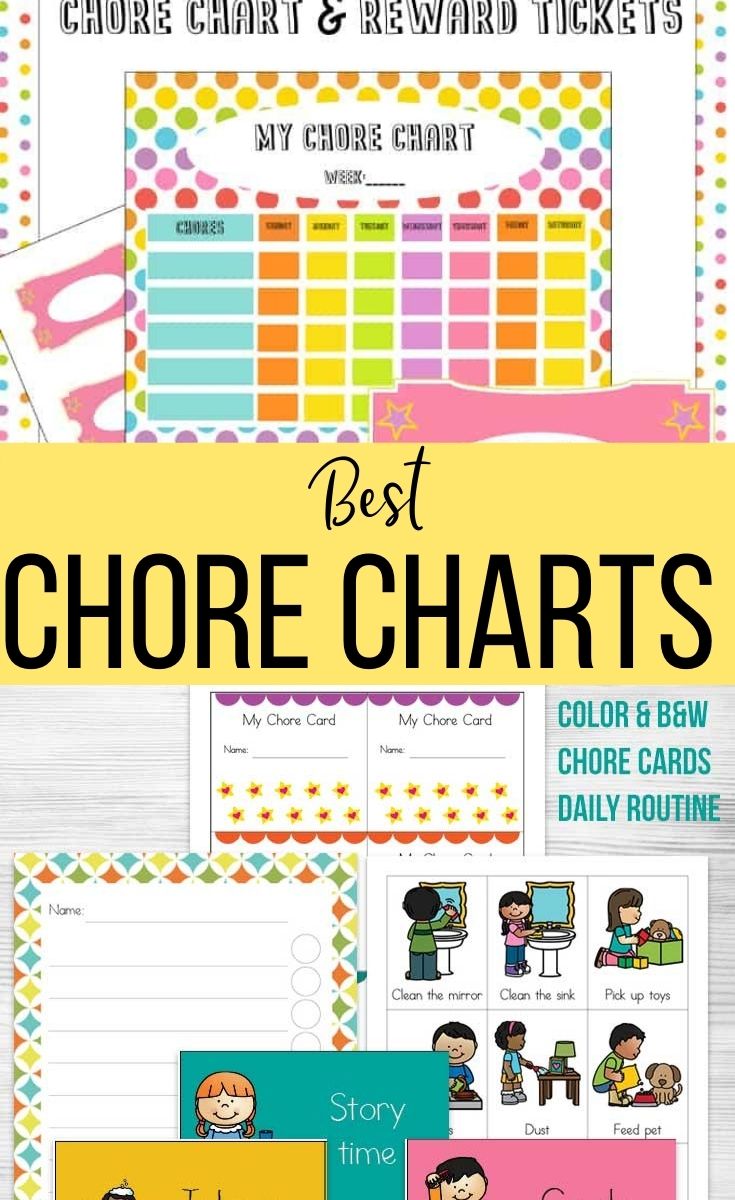 Some of the best ways to get your kids motivated is to set up a chore chart to get them started. With the best chore chart for families, the kids can keep track of their daily chores and mark them off when they are done.
As they complete their daily chores and check it off the list, kids will feel a sense of accomplishment. That feeling will keep them encouraged to do their chores. Chore charts also help kids learn how to be responsible and that they will have to work for what they want.
These are some of the best chore charts for kids. Kids will love checking on their daily chores and completing their charts.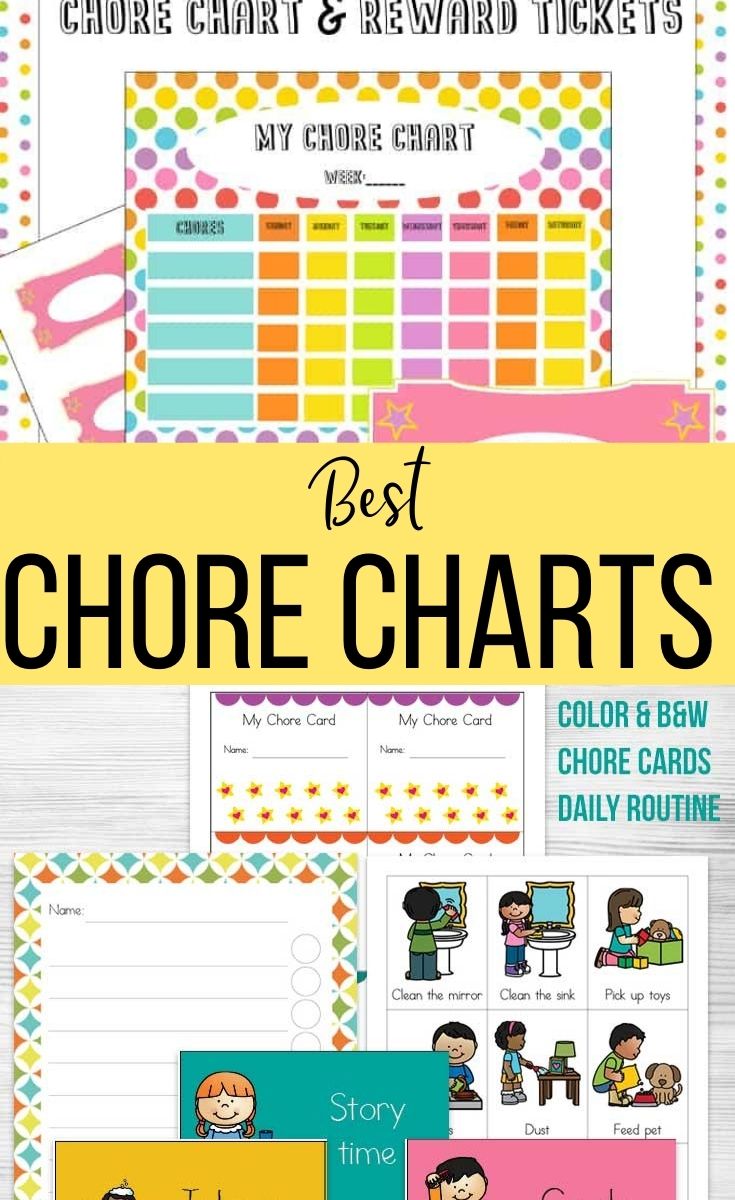 This fun pack includes chore charts for kids and families. The chores are in card form with pictures to help children complete their task.
A simple chore chart to help kids keep track of their chores.
An editable chore chart for families with multiple kids to help everyone stay on task with their chores.
Chore Chart and Rewards Ticket
This free printable chore chart comes with rewards card to help encourage and reward children for completing their chores.
This simple and easy chore chart will allow you to create a list of daily tasks for kids to complete and check off each day they have finished their chores.
Fun and easy to understand, you can write down the daily and weekly chores on this to do list and kids can mark them as they complete them.
This free printable chore list has space for you to write their daily tasks and if they earn an allowance, you can keep track of that as well!
This chore chart also doubles as a behavior reward chart. It can be used for multiple children and it's magnetic so it will be easy to hang on the fridge.
This is an actual pad of chore charts. Each week you can tear off a page and hang it up on the fridge or in their room so they can complete their weekly chores.
This fun chart is another chore chart/behavioral chart and comes with reusable stars to keep track of completed tasks.
Recommended Chore Charts
Want something more sturdy or need something you can hang on the wall? Try one of these magnetic chore charts or dry erase ones that you can reuse again each week as you assign new chores.
Roscoe Learning Responsibility Star Chart | Customize for 1-3 Kids | Magnetic Chore Reward System

Learn & Climb Toddler Chore Chart – 63 Behavioral Chores as Potty Train, Behavior & More. "Thick Magnetic" Reward Chart Board/Tasks-for Multiple Kids

Juvale Chore Chart, Reward Chart for Classroom (14.5 x 11 in, 6-Pack)

Magnetic Dry Erase Chore Chart for Fridge with New Premium Stain Resistant Technology 12×9 inch

Fun and pretty, this unicorn chore chart is a great way for kids to learn and keep track of their responsibilities.
Magnetic Refrigerator Chalkboard Chore Chart
Simple and easy to hang, this chore chart hangs on the refrigerator so you can use the dry erase markers to keep track of daily chores.
Kids will love seeing the stars go up as they complete their daily chores around the house with this wooden magnetic chore chart.
This chore chart will help all of the kids see which days each task needs to be done and who is responsible for completing it that day.
More Chore Printables