Tasty Holiday Treats for Kids
When it comes to the holidays, having some tasty holiday treats for kids is a great way for them to enjoy the festivities and get them in the holiday spirit.
Make these holiday treats for the kids to enjoy while they are playing their favorite holiday games or as a sweet treat to enjoy after the big holiday dinner.
These cute and easy to make kid friendly holiday treats will be a hit with the kids. From fun chocolate reindeer treats to Santa and snowman holiday snacks, these cute holiday treats will be a fun holiday treat for all of the kids to enjoy.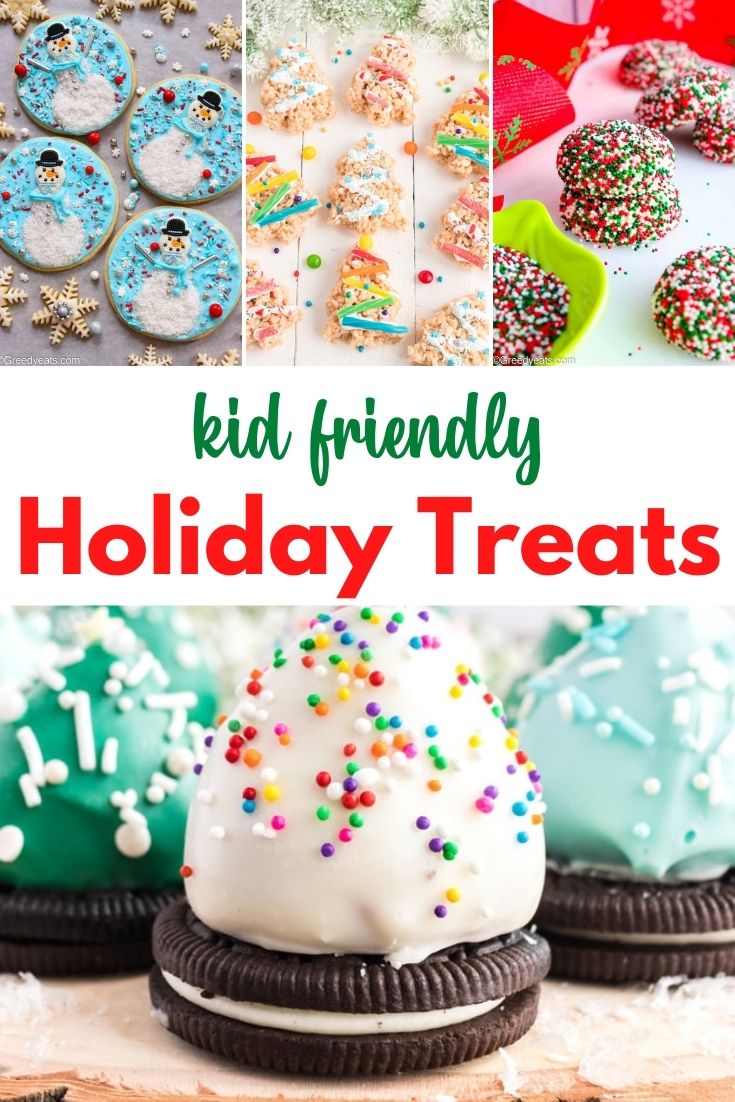 Recommended Kids Baking Books
Do you have a budding baker in your home? Nurture that talent with their own kids cooking or baking book so that they can plan out what they'd like to make for the holidays.
Kid Chef Bakes: The Kids Cookbook for Aspiring Bakers

Let's Party! Kids Cookbook: Tasty Recipes Kids Will Love to Make, Eat, and Share

American Girl Holiday Baking: Sweet Treats for Special Occasions

The Ultimate Kids' Baking Book: 60 Easy and Fun Dessert Recipes for Every Holiday, Birthday, Milestone and More

The Complete Baking Book for Young Chefs: 100+ Sweet and Savory Recipes that You'll Love to Bake, Share and Eat!

Kid Chef Bakes for the Holidays: The Kids Cookbook for Year-Round Celebrations

Holiday Treats for Kids
Double Chocolate M&M Cookies Recipe
A with so much chocolately goodness is a perfect treat for the holidays and the kids can whip this up in no time.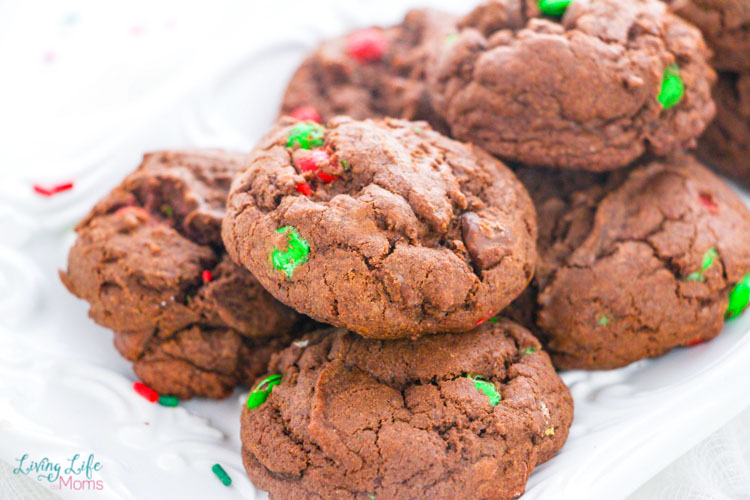 Christmas Trees Rice Krispies Treats
A fun holiday Rice Krispies treat that your kids can get creative with as they decorate it.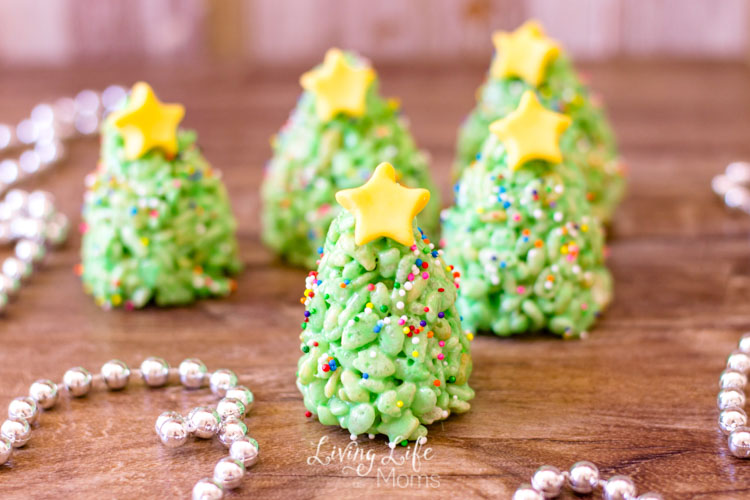 Gingerbread Man Rice Krispies Treats
Super simple but festive Rice Krispies treat that everyone will love.
Chocolate Covered Marshmallow Reindeer
A super cute and fun holiday treat for kids, these chocolate covered marshmallows on a stick are made to look like reindeer.
Another cute reindeer treat for kids, these small candy treats are sure to be a hit.
These fun Oreo cookie treats have icing covered strawberries with sprinkles sitting on top for a fun kid-friendly holiday treat.
Christmas Tree Rice Krispies Treats
These festive Christmas tree shaped rice krispie trees are the perfect holiday treat for kids to enjoy during the festivities.
A simple and delicious holiday treat for kids, these cream cheese sugar cookies are rolled in festive holiday sprinkles.
Super cute and fun, these snow globe sugar cookies look stunning and will be a delicious holiday treat for the kids.
Fun for the holidays, these pretzel sticks are dipped in chocolate and decorated like snowmen.
Delicious and easy to make, these cinnamon rolls are shaped and decorated like Christmas trees for the holidays.
A sweet holiday treat that the kids are sure to love, these fun gingerbread cake pops are the perfect kid-friendly treat.
Gingerbread Rice Krispie Treats
Easy to make and delicious, these gingerbread rice krispie treats are fun for the holidays. Kids will love these tasty holiday treats.
Super cute and easy to make, this fun and festive sugar cookie puppy chow is a delicious sweet treat for all to enjoy.
These cookies have a dark chocolate cookie base and are topped with a peppermint Hershey kiss for a tasty cookie the kids are sure to love.
Delicious and easy to make, these holiday treats are sweet and salty making them the perfect holiday sweet treat.
More Holiday Treats
Christmas Tree Gingerbread Cookies