This Christmas Peppermint Popcorn recipe just might become your new favorite holiday or late-night snack. All you need are a few ingredients and you and the family will be snacking away in no time at all.
I'm guilty of just grabbing handful after handful of popcorn when it's in front of me. I just love the taste of the stuff. But what brings me back time and time again to this delicious recipe is that it's got such a fun flavor combination that I haven't been able to find anywhere else.
And you know what they say…when you can't find it, make it! I'm so glad that we did and I'm excited to share this recipe with you as well.
Related: Mouth-Watering Popcorn Recipes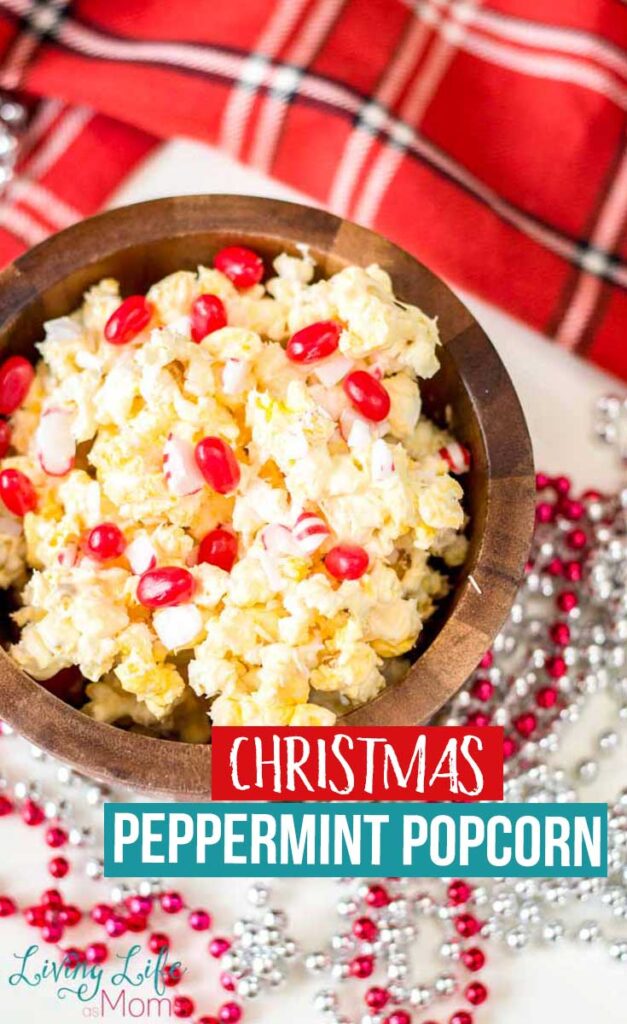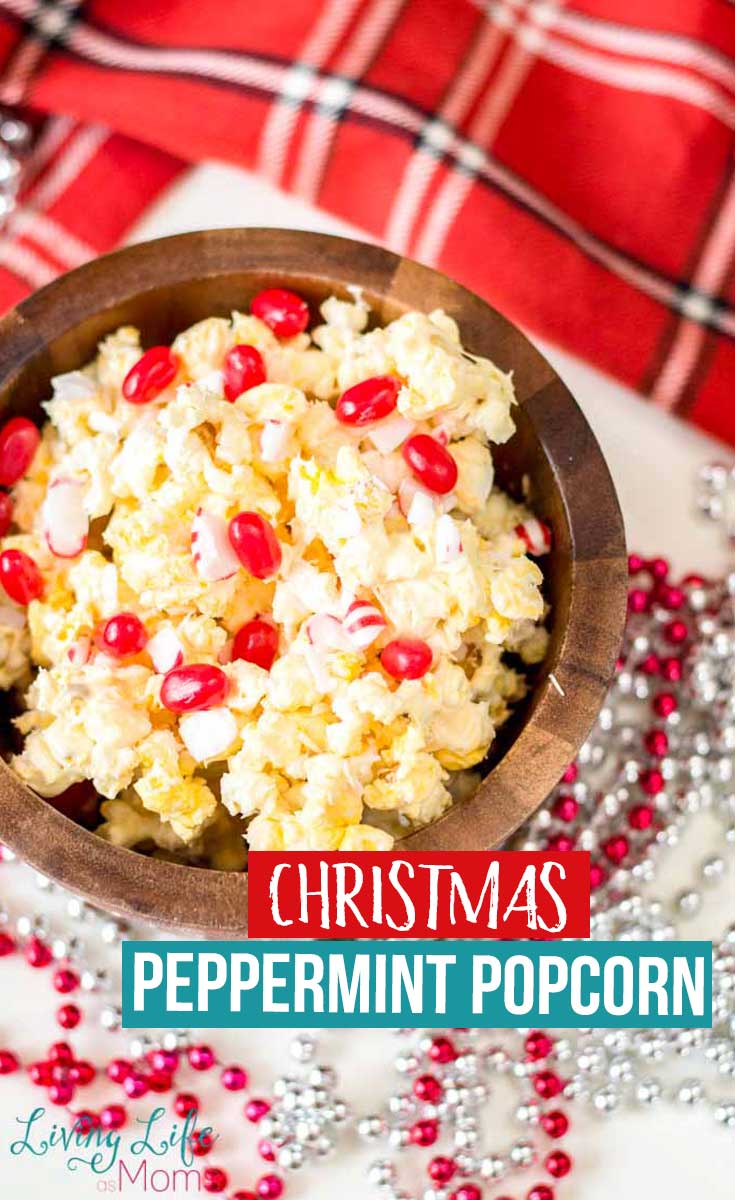 Christmas Peppermint Popcorn Recipe
If you're looking for a recipe that can create an epic holiday movie night, I think you're going to find it with this one. Not only is it packed full of flavor, but it's really, really easy to make as well.
And if you don't happen to like the taste of peppermint of don't want to have it every time, you can easily pick around them, too!
All you need to get started are the simple ingredients listed below.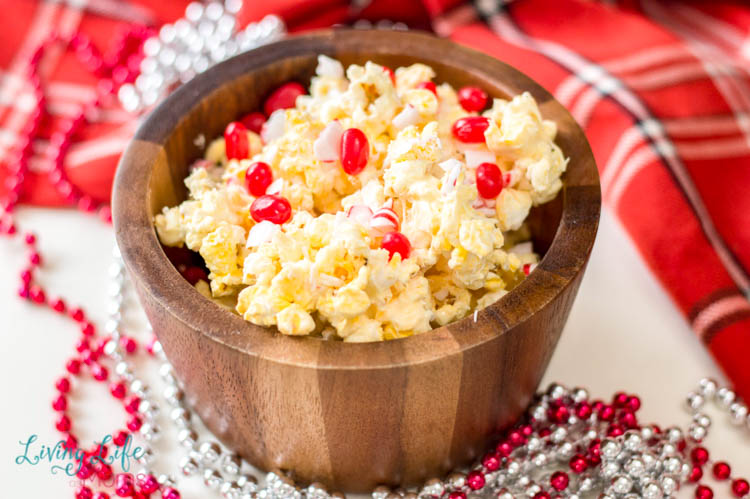 See?! All it takes are 4 ingredients to create this delicious beauty. Who doesn't have time for that?!
And if your family likes to go out and about and look at all the Christmas lights, load up a bag of this yummy popcorn and take it with you on your outing.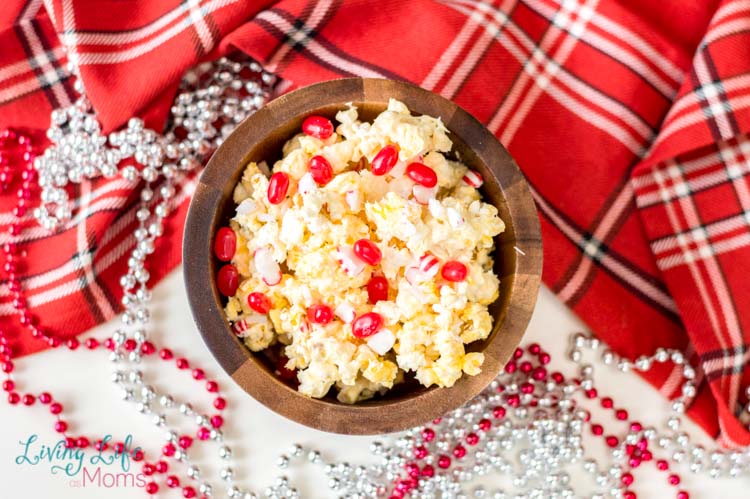 There are so many fun parts to this recipe that everyone in the family can help out on. The only real part that needs close supervision is the microwaving of the chocolate. It's going to be very hot when it's done and you don't want anyone to get burnt.
One of the funniest "jobs" of this entire recipe is being able to crush up the peppermints into small pieces. In fact, if you have more than one child, you can put a few in a couple of bags and let them both have fun doing this!
As long as they get them all crushed up well and have fun doing it, there's nothing wrong with letting everyone have a turn.
Enjoy this popcorn! It's such a fun flavor!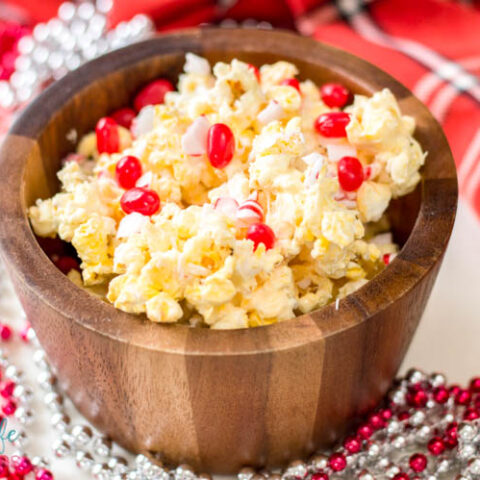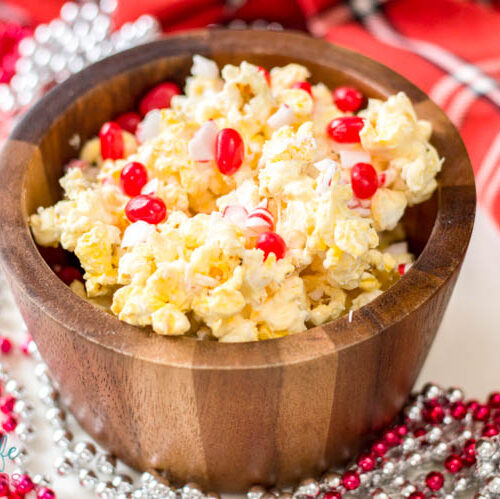 Christmas Peppermint Popcorn
Get ready to fall in love with the ease of this Christmas Peppermint Popcorn recipe!
Ingredients
One bag popcorn, popped
2 cups white chocolate chips
15 peppermint candies
Red jellybeans for garnishing
Instructions
Start by lining a baking sheet with wax paper. Set it aside for later.

Next, take the chocolate chips and melt them in a micrwave-safe container in the microwave in 30-second timeframes. Mix after every 30 seconds.

Once done, put your popped popcorn in a large bowl and combine the melted chocolate with it. Fold together carefully.

Once it's all mixed, lay the coated popcorn out on the baking sheet.

Take your peppermint candies and crush them up using a rolling pin. I put them in a bag first and seal it to avoid having a mess.

Once they're all crushed, sprinkle it over the popcorn and let it set for about 30 minutes before eating.

Give everyone their own bowl and don't forget to top with red jellybeans!




More fun popcorn recipes to try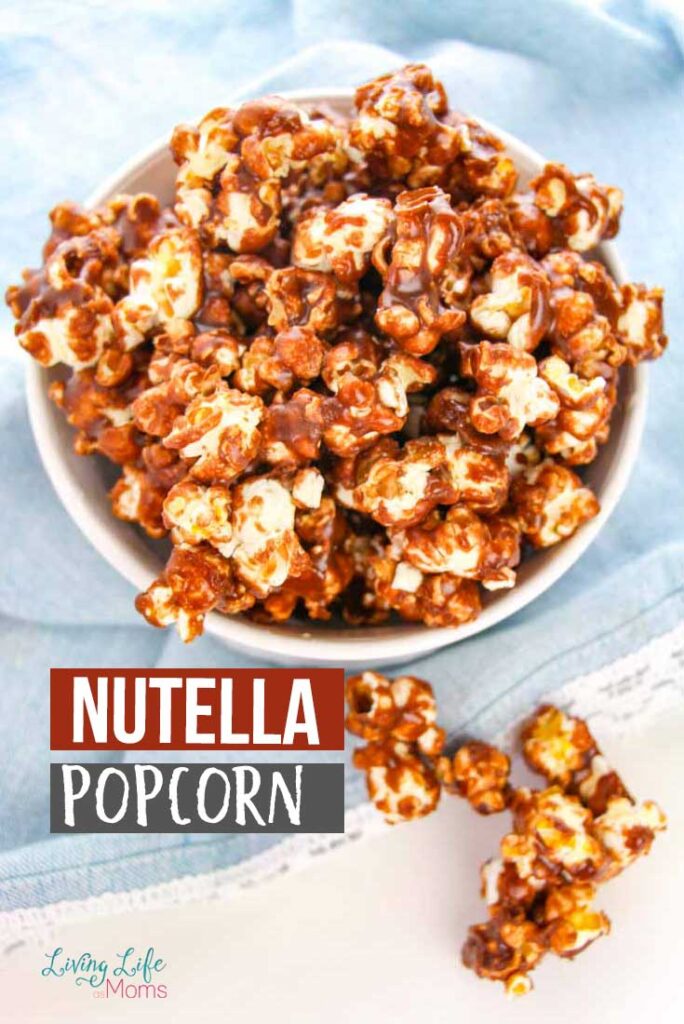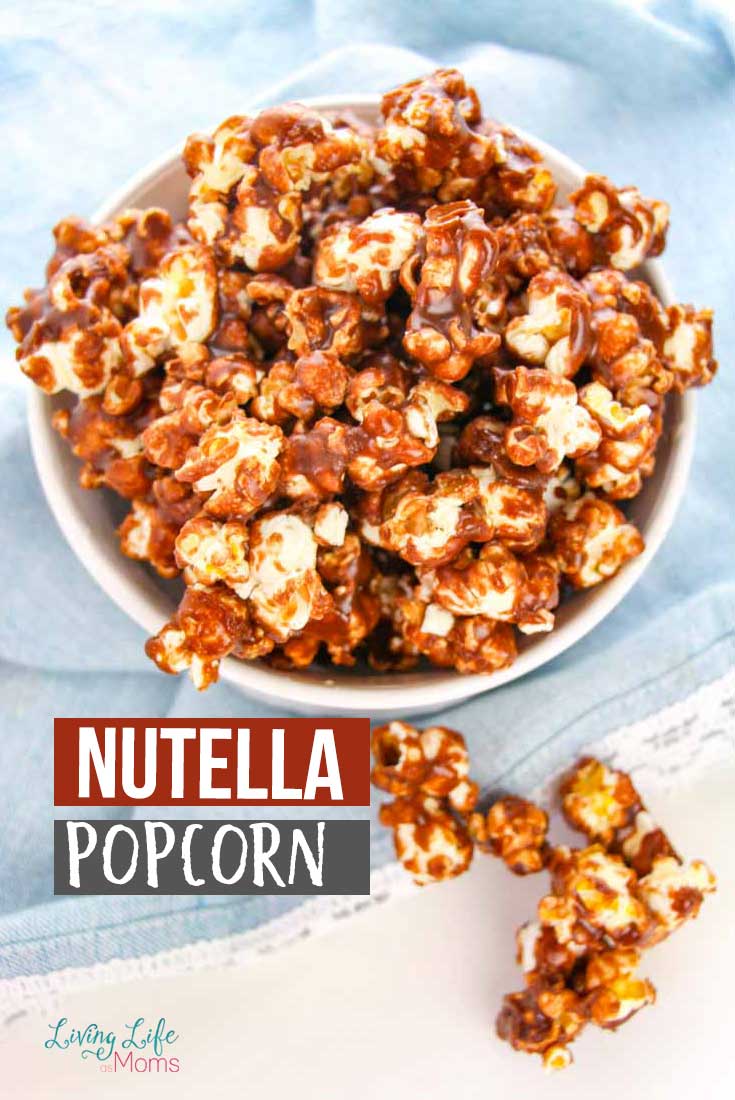 Get Weekly Updates
Taming the chaos of motherhood -
Subscribe and get a daily schedule printable