Irresistible Chocolate Peanut Butter Popcorn Recipe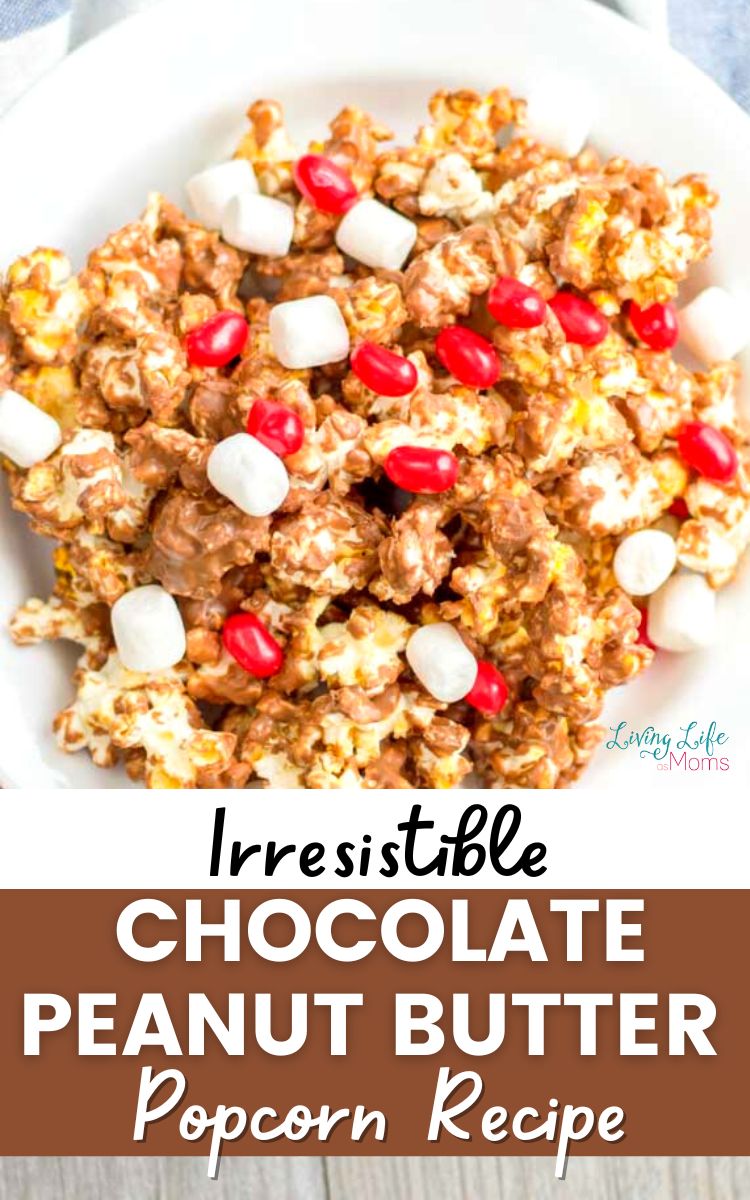 This Chocolate Peanut Butter Popcorn recipe is going to have you snacking all night long. It's got a sweet flavor and a nice crunch that everyone will love.
We make this up all the time and enjoy it for occasions like movie nights, birthday parties, or just as a fun weekend snack when we've had a long day. I'll even make up a bag of this and pack some up for a picnic in the park.
If you're looking for a super simple snack that is great anytime of the year, you're going to love bite after bite of this delicious popcorn treat.
>> Related: delicious popcorn recipes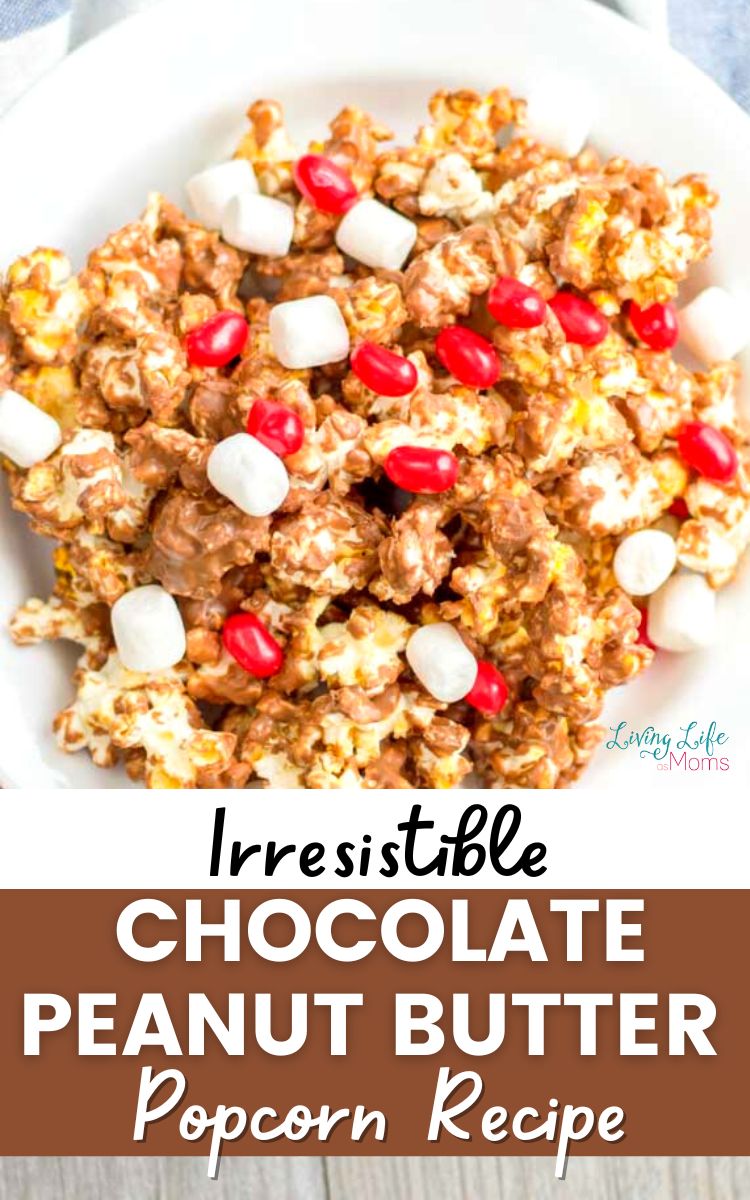 Recommended Personalized Popcorn Bags and Buckets
Do you want your family movie night to be extra special? Grab these items from Etsy!
This one is a cute and reusable popcorn bucket.
Family Movie Night Popcorn Bags
Get the disposable popcorn bags which are perfect for a larger group.
Recommended Popcorn Bowls
Zilpoo Set of 4 – Large Plastic Serving Bowls, Reusable Colorful Square Mixing Bowl, for Parties Side Dishes, Snack and Salad, Unbreakable Popcorn Party Tub Bucket,152-OZ, Assorted Colors
Wabash Valley Farms Bowl – Popcorn Fun Time Bowl – 6 qt
Premium Stainless Steel Mixing Bowls (Set of 6) Stainless Steel Mixing Bowl Set – Easy To Clean, Nesting Bowls for Space Saving Storage, Great for Cooking, Baking, Prepping
Chocolate Peanut Butter Popcorn Recipe
Did I mention that the other part of this recipe is that it's super simple to make? You literally just need a handful of ingredients and that's it.
Ingredients:
Recommended Popcorn Ingredients
Are you ready to make this delicious popcorn recipe? Check out the simple recipe below to get started! It's so simple and easy to do!
Jelly Belly Very Cherry Jelly Beans – 1 Pound (16 Ounces) Resealable Bag – Genuine, Official, Straight from the Source
Kraft Jet Puffed Mini Marshmallows, 10 Ounce Bag (Pack of 2)
FISHER Chef's Naturals Walnut Halves & Pieces, 32 oz, Naturally Gluten Free, No Preservatives, Non-GMO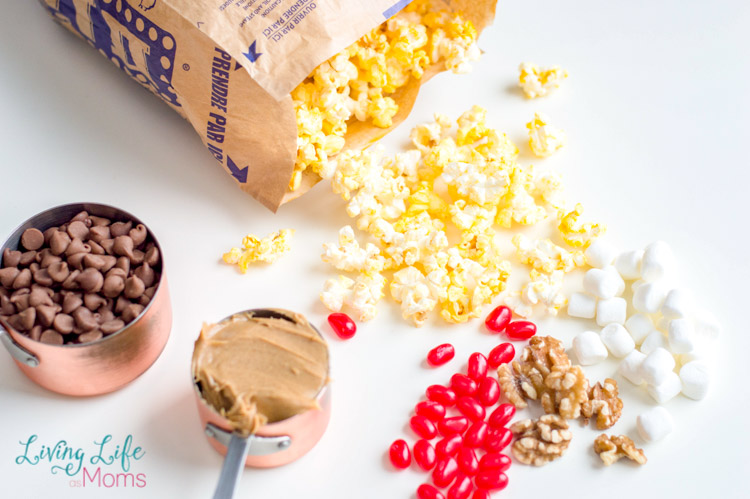 We even make this together as a family and enjoy doing so! It's a fun way to work together in the kitchen and watch how simple it is for a recipe to be created.
I make certain to let the kids take over and do the majority of the steps but of course, I'm here to supervise as needed.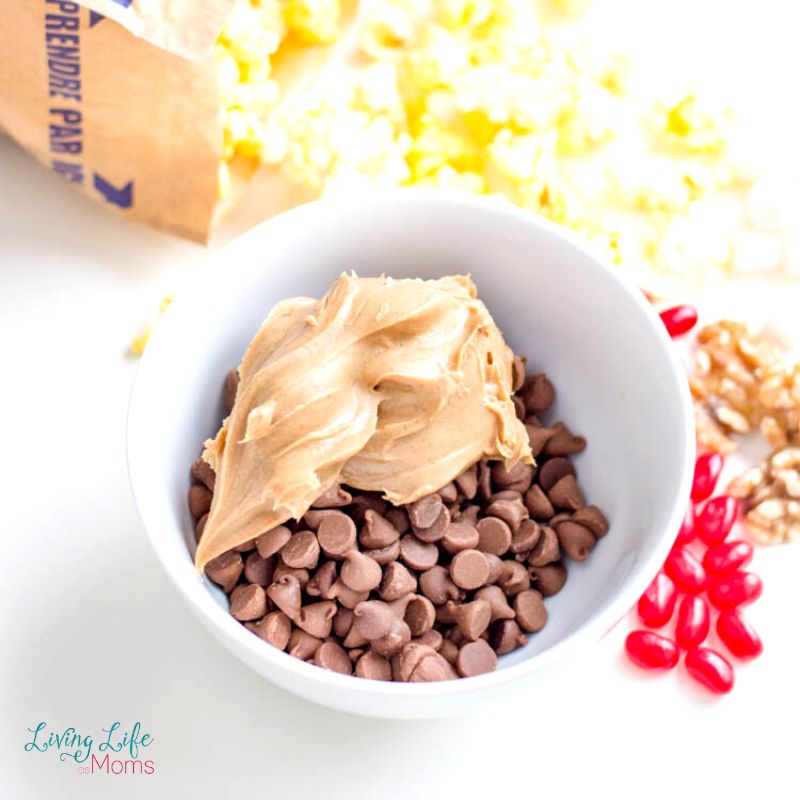 The most tedious part of this recipe is to make certain that you get it all mixed together. (but don't worry – the worst thing that is going to happen is that you "might" find a lump or two of chocolate!)
Don't forget to let everyone add in the extra added ingredients as well. This popcorn can be super sweet or just right, depending on what you want to end result to taste like.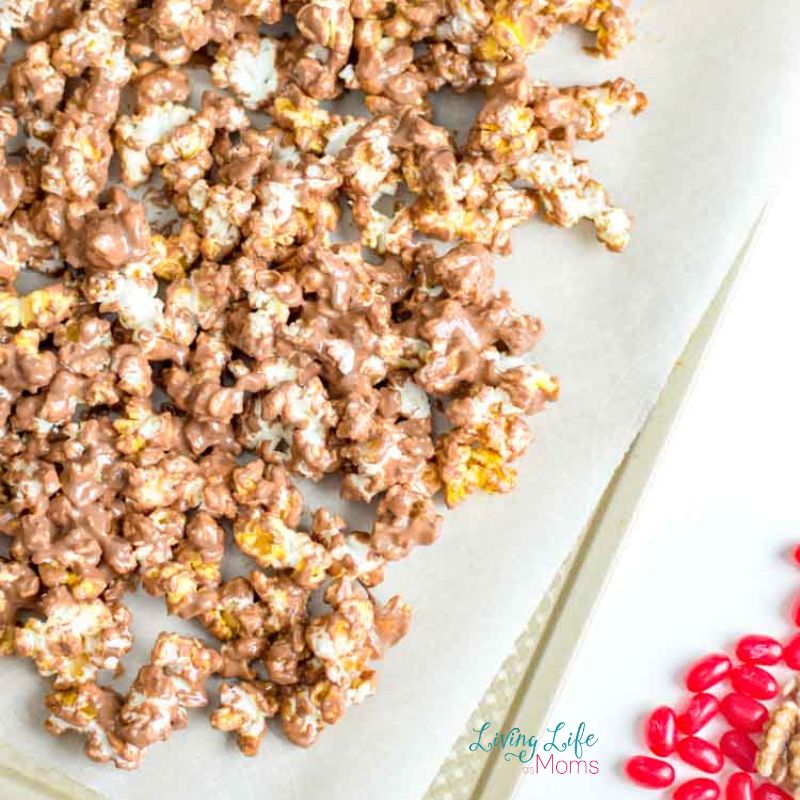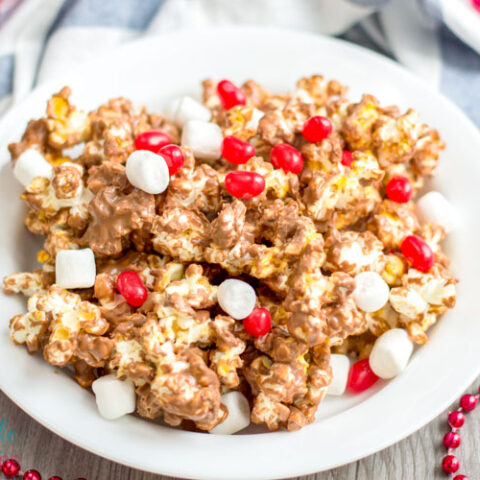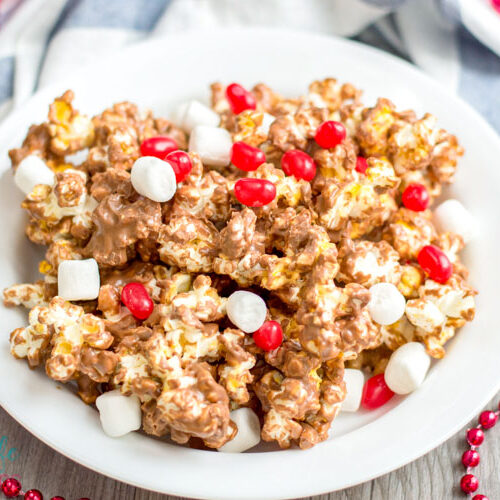 Chocolate Marshmallow Popcorn Recipe
You're going to love this Chcoolate Marshmallow Popcorn recipe!
Ingredients
4-5 cups popped popcorn
1 cup of​ chocolate chips
½ cup peanut butter
Red jelly beans for garnishing
Walnut for garnishing
Mini marshmallows for garnishing
Instructions
1. Start by lining a cooking sheet with wax paper.
2. Take your popped popcorn and pour it into a large bowl. Set aside.
3. Add your peanut butter and chocolate chips into a microwave-safe bowl and melt it in the microwave in 30-second intervals until it's all totally melted.

4. Pour the melted mixture into the bowl of popcorn and use a spatula or spoon to mix it all together. Be gentle.

5. After you have all the popcorn covered in chocolate, dump it out onto the lined cookie sheet. Leave it to set up for about 30 minutes.

6. Give each person their own bowl full of popcorn and serve with walnuts, jelly beans or mini marshmallows.


Recommended Products
As an Amazon Associate and member of other affiliate programs, I earn from qualifying purchases.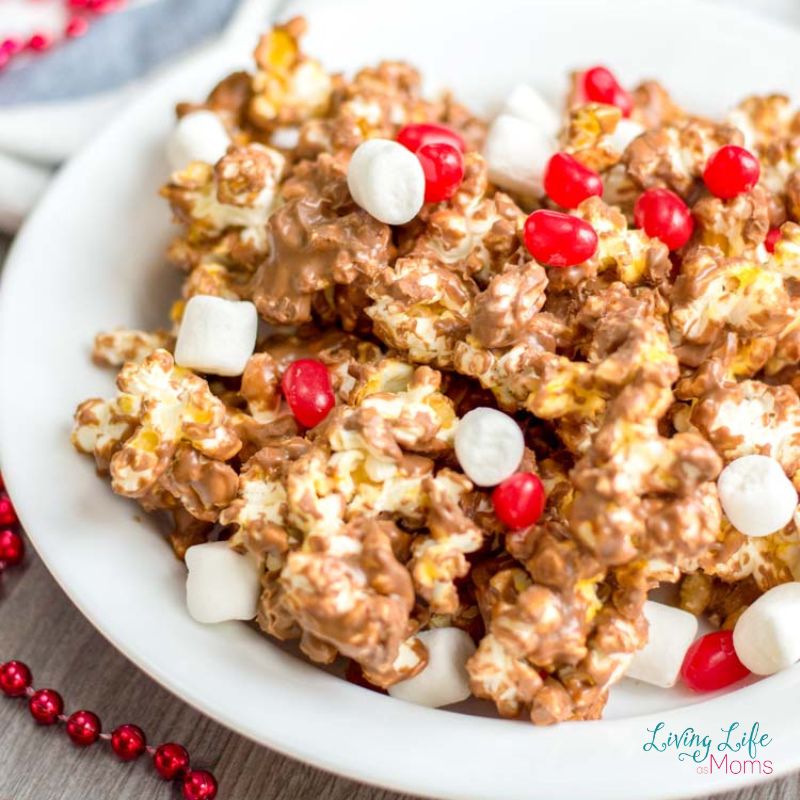 More Popcorn Recipes
Colorful Easter Popcorn Recipe You Have to Try
White Chocolate Covered Popcorn by Inside Bru Crew Life