Do your kids love unicorns? They seem to be the sensation with children, but more so lately. We have been having fun with it all! So now, we will share with you a fun and delicious Unicorn Popcorn Recipe! Take a look! It is great to make with the kids!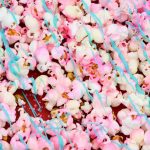 Unicorn Popcorn Recipe
Ingredients
6

cups

popped popcorn

Pink food spray*

1/2

cup

pink candy melts

we used cotton candy flavored melts

1/2

cup

blue candy melts

1-2

tsp

coconut oil or shortening

Pink and blue sprinkles
Instructions
Pop the popcorn with an air popper. (Or use plain bagged popcorn for ease – no butter popcorn.)

Lay the popcorn on two cookie sheets and spray lightly with the pink food spray. Turn over and coat the other side.

Let dry as you prep the candy melts.

Place the candy melts each in a small microwave-safe bowl. Heat for 25 seconds, stir, and reheat as needed. Add in 1/2 teaspoon or more of coconut oil to make the candy melts more loose and easily drizzled.

Drizzle half of the candy melts over the popcorn, add sprinkles, let dry. Reheat the candy melts and toss the popcorn to coat the other side with the second drizzle.

Let dry completely before serving or packaging.
Recipe Notes
*NOTE: if this isn't available near you, you can add a couple drops of red food coloring to 3 tablespoons of melted coconut oil and toss the popcorn in a bag with the dye to get the same pink effect
Change up the recipe and add different types of sprinkles or try different colors to really have fun with. This is a wonderful treat for birthdays and parties.
Look at how colorful it turns out, so pretty!
Serve this unicorn in individual cups or package them up and send them home as a party favor. I know I would love to receive these as a gift.
Thank you for visiting our Unicorn Popcorn Recipe post!
More Snack Ideas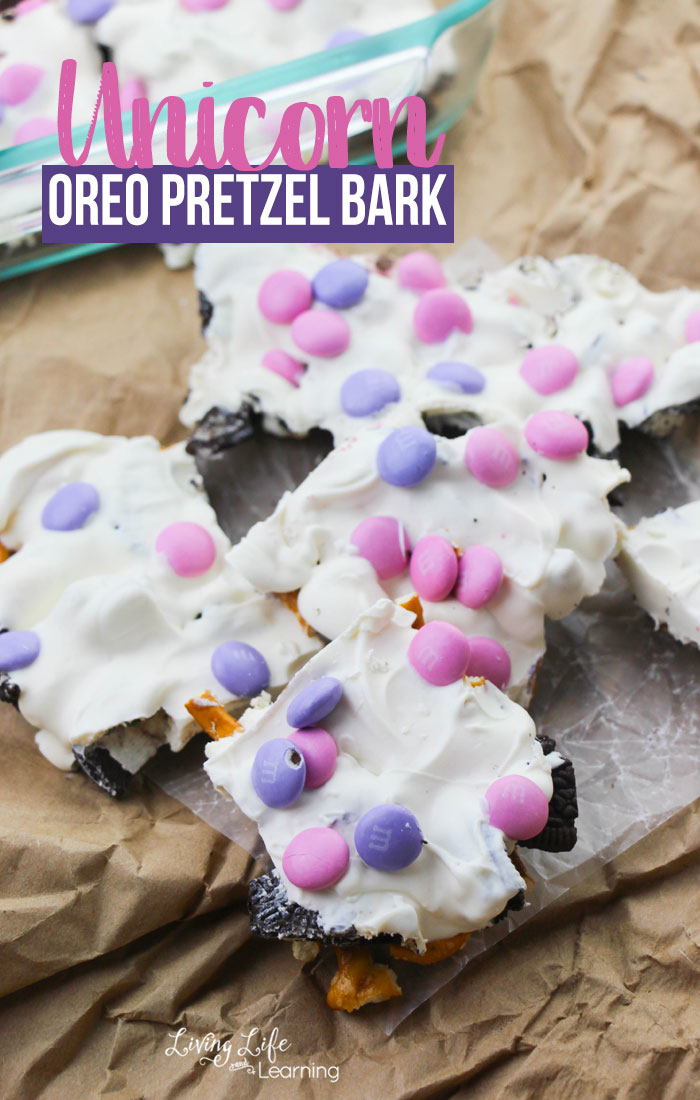 Easy Chocolate Covered Pretzel Treat
Get Weekly Updates
Taming the chaos of motherhood -
Subscribe and get a daily schedule printable