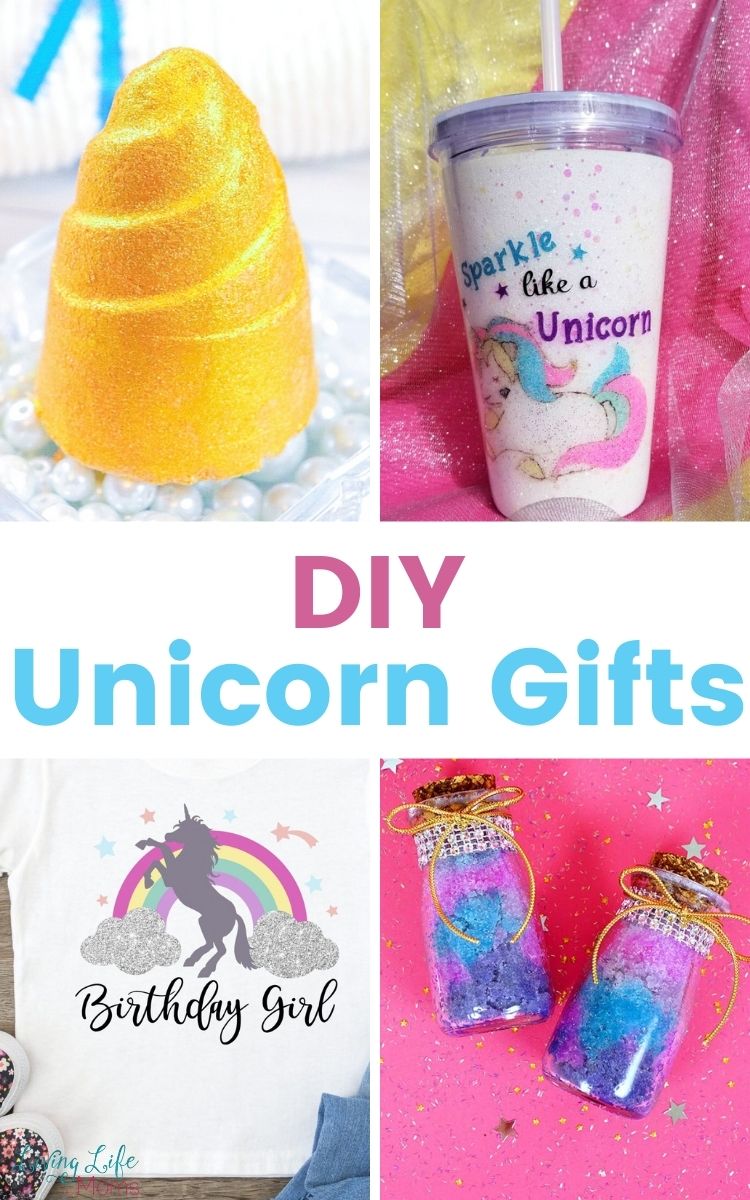 Looking for some super cute DIY unicorn gifts to make? Whether you are looking for a holiday gift, birthday gift, or a gift for a special occasion, these DIY unicorn gifts are cute and easy to make.
These DIY unicorn gifts range in a variety of items that are perfect for all ages so no matter what age you are gifting for, you are sure to find something they are going to love.
Even if you are not much of a crafty person, these unicorn gifts are easy to make. That's what makes them so special. So, if you have a unicorn fan in the family and you're looking for a nice gift to give, check out these cute DIY unicorn gifts.
If you have a unicorn lover and may be short on a budget, you can't go wrong with a diy gift project. It shows you care that you've taken the time to create something of your own with your hands.
It's more special and any unicorn lover will appreciate such a thoughtful gift.
Rather not make the gift yourself? Grab this gorgeous personalized unicorn sequin pillow instead.
Did you find a great DIY unicorn gift to make for a friend or family member? People love handmade gifts so you can't go wrong with one of these unicorn creations.
More Gift Ideas
Best Board Game Gift Ideas for Kids
DIY Christmas Brownie Mix Mason Jar
More Unicorn Ideas