Novel Christmas Advent Calendar 🎄 Idea with Childrens Books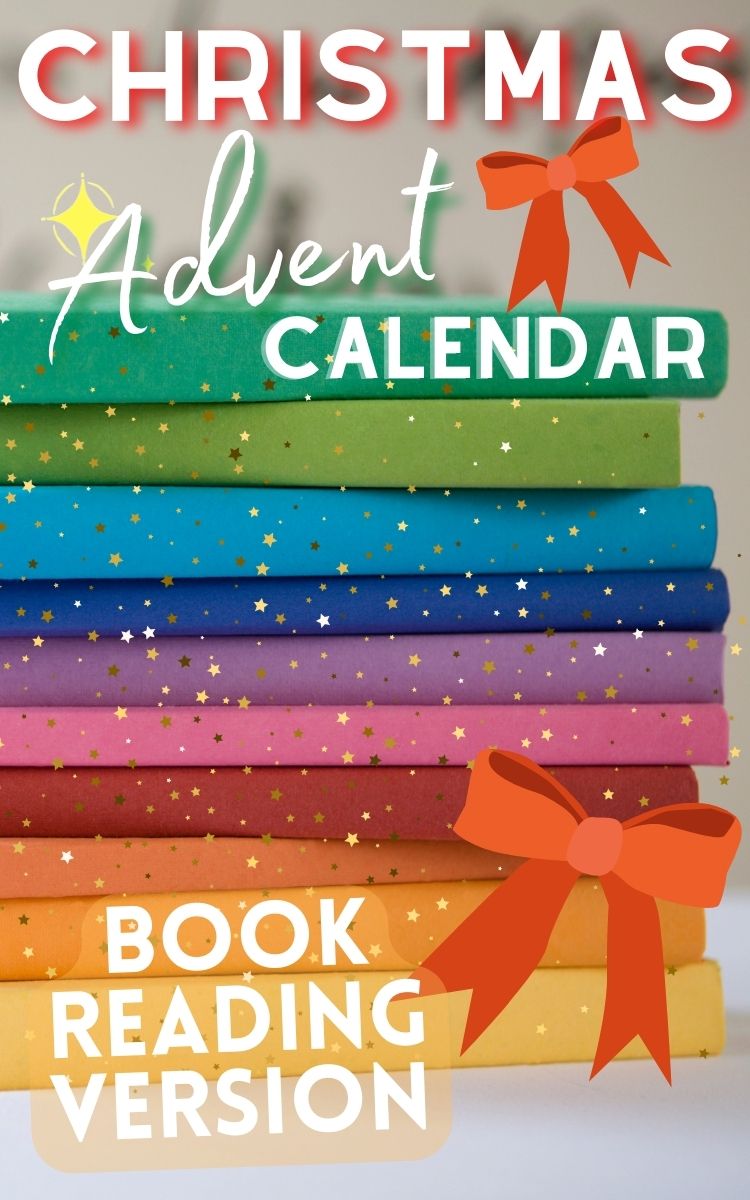 If you are looking for a fun advent calendar idea, look no further. Unlike the traditional wooden advent calendar filled with special treats and candy canes, this DIY advent calendar is actually filled with the fun and simple idea of reading. This book advent calendar for kids is the perfect way to celebrate the holiday spirit. 
The holiday season is a great time to make memories with your children. Besides all the activities related to Christmas eve and day, as well as New Year's Day, time can start feeling like it's passing quickly. As you're preparing for the holidays – shopping and thinking of custom gift ideas – it's nice to try and take things slowly whenever you get the chance.
A great way to make things slow down and spend quality time with your kids is to start a Christmas advent calendar with books. So instead of giving your children an advent calendar with sweet treats like chocolates or random candies – you can give them 24 short stories over the course of the month of December. You can also do a 12-day advent calendar with 12 short story books.
Just imagine, you and your kiddos sitting under your glowing 🎄 Christmas tree with your cozy pajamas on, reading pleasant winter and Christmas stories that will delight them and make them smile.
Adding this advent calendar to your holiday traditions would be a great way to instill a love of reading and learning. Read on to see why this festive activity is the perfect advent calendar event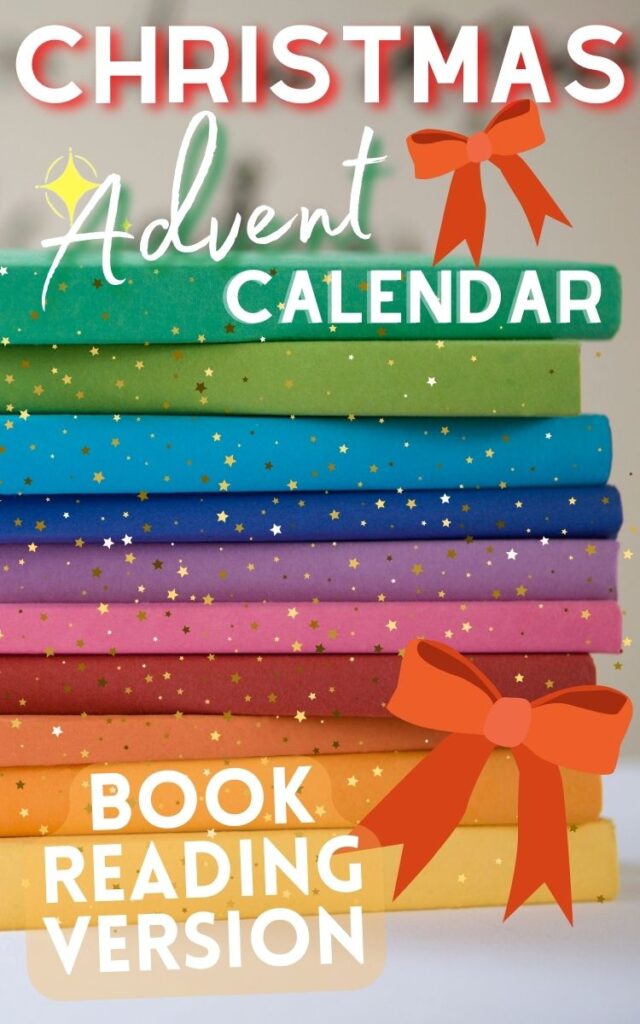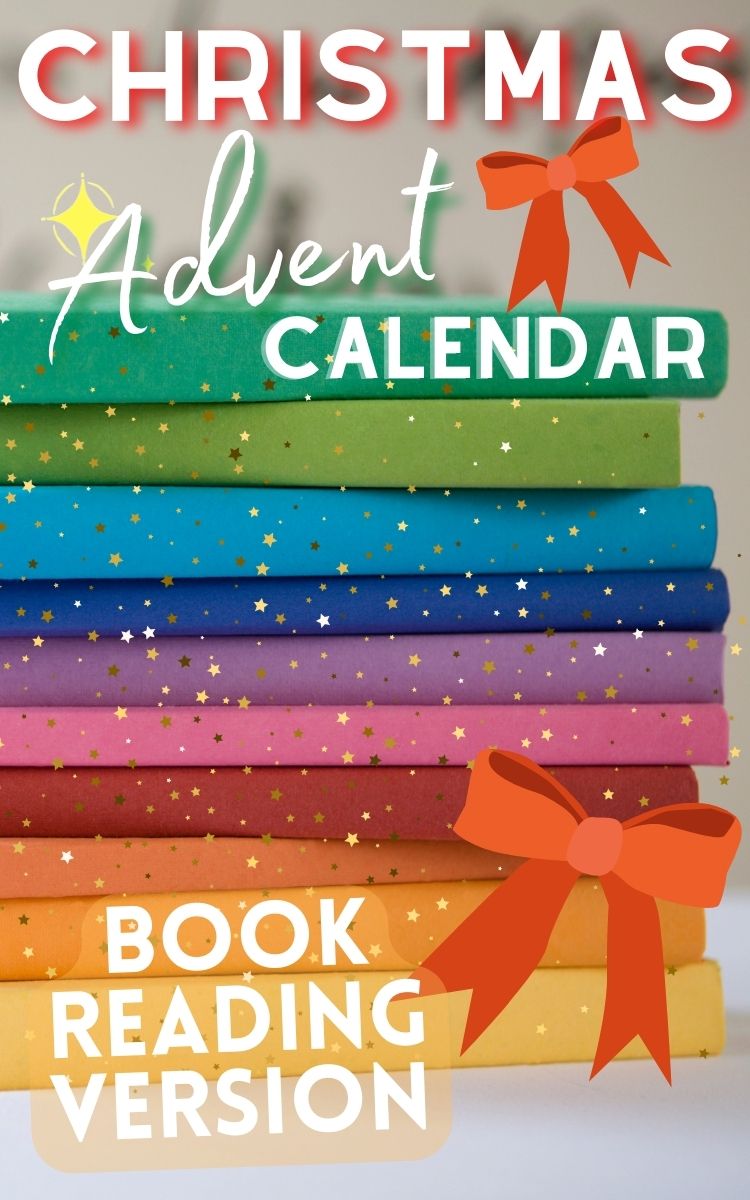 Christmas Book-A-Day Advent Calendar
📚 Take each book you've collected for the advent calendar *book reading* theme and wrap each one in gift wrap individually. Next, grab some gift tags and label them from 1 to 24 and hang them as a tree ornament. You can also just use folded slips of paper, and place them in a cardboard box.
📅 On every night of the month of December, have your children select an advent number and pick the book that coincides with that number. Once your child picks a number they can unwrap their book gift, and everyone can sit down to read a wonderful short story.
📖 It will be a lot of fun for your little ones and a great time to sit back and bond with your children over some stories. You will want to pick short stories that you could read in one sitting, and that is pleasant for both you and your children.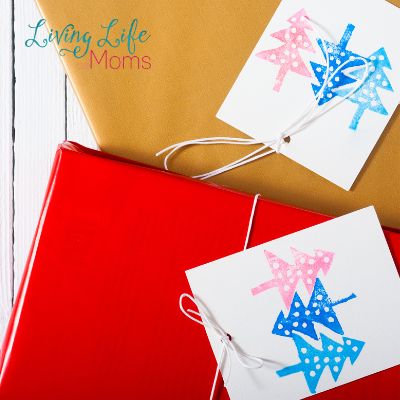 Make your Book Selection Thematic
Picking out the 24 stories you plan to read to your children doesn't have to just be about Christmas and winter. ⛄ You can also select books based on an over-arching theme that you want to teach your children over the course of 24 stories.
Topics like manners, being respectful, being honest, making good decisions, and good eating habits. All of these topics are popular in children's stories – so pick out a theme that will help you as your read to your children. This year I may go with the "Cool, Calm, and Collective" theme, as I want to show my children that it is important to relax.
These 24 stories can be used over the course of the rest of the year and you can read to your children these books every other night (or week – once you are tired of the story yourself).
Children's Books on Mindfulness
If you feel like things could slow down a little around your house and with your children, picking up some books in the mindfulness category can help emphasize that overall theme. I certainly need to emphasize my feelings towards a calm environment, and what better way to do so – than with a series of stories about being calm?
For your next next advent calendar event consider using this Mindful Moments for Kids book series. It is a wonderful way to help your kids learn about calming techniques with their breath and movement. The books are authored by Kira Willey and beautifully illustrated by Anni Betts. She's also got some of these calming stories in spanish too!
Introducing Disney to your Children (Budget Friendly)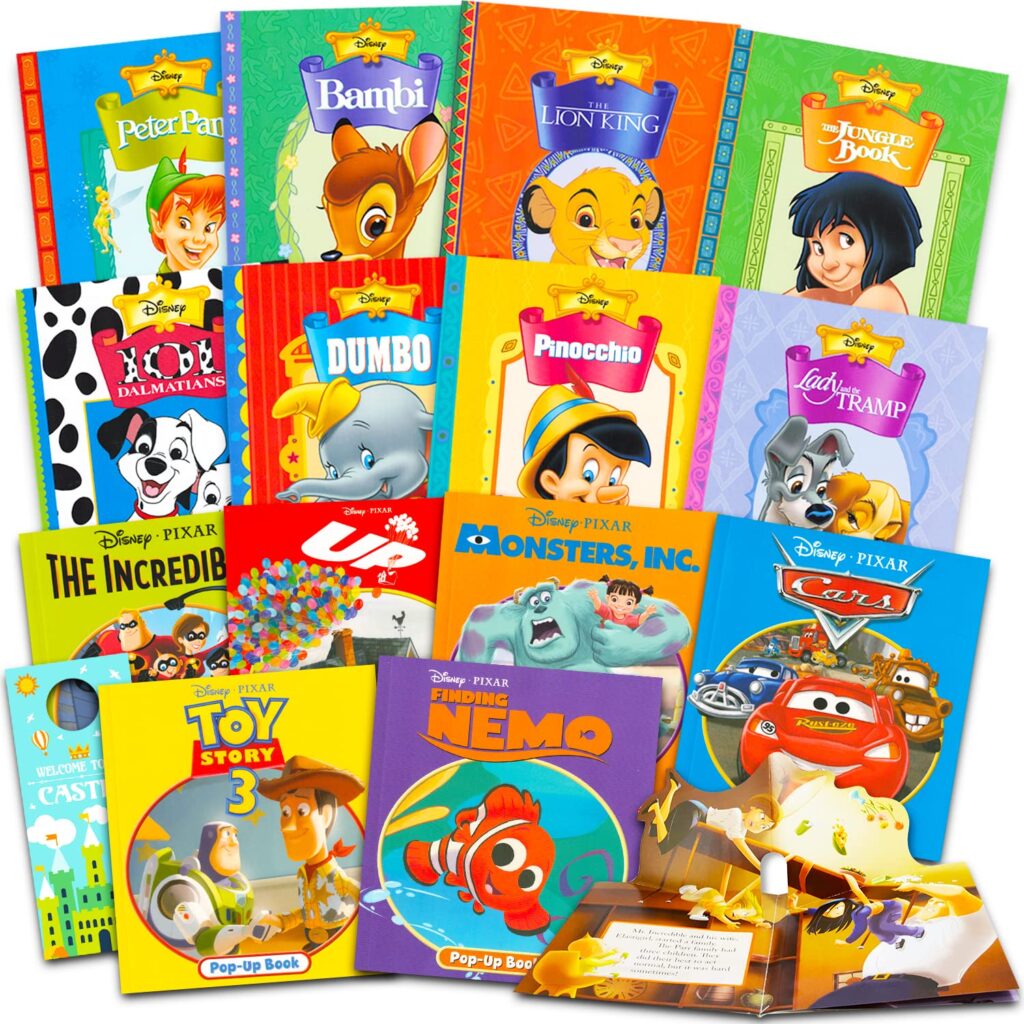 If you haven't yet introduced all the stories from the Disney catalog – a Christmas advent calendar event would be a great time to introduce your kiddos to the stories.
This set includes 18 short stories all related to the different popular Disney storylines. Your kids will get familiarized with all the great children's stories of our time and right around the holidays too! Good timing.
You can add an additional 8 short stories to this pack to make a 24-day advent calendar event – or just customize your advent calendar event for 18 days. Other Holidays during this time include the 8 days of Chanuka, where there are 8 days of gift giving. So feel free to make this advent event your own and customized for your family.
Learning Manners with Sesame Street Books (Budget Friendly)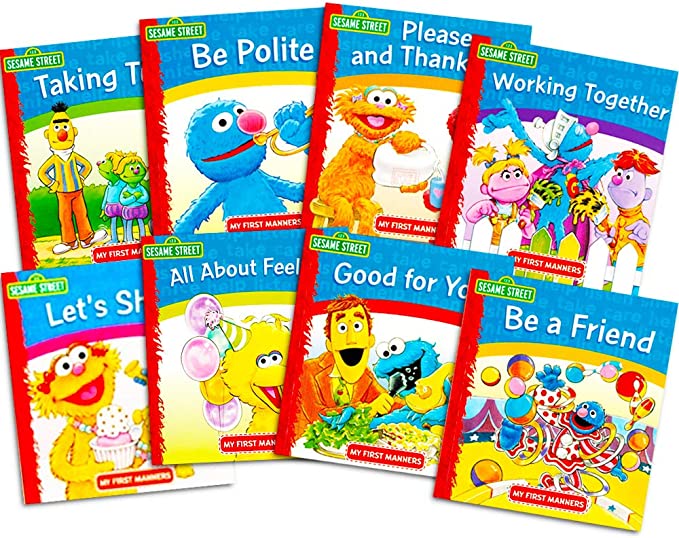 If you want to take your children on a journey of learning manners and etiquette, try these Sesame Street Books. Maybe you want to teach your little ones about manners right before your big holiday gatherings. There is a fun collection of eight stories, which you can add to your 24-day advent calendar event or just keep it short and simple.
Splurge with this Children's Book Collection
A lot of children's book authors will write stories under an overarching theme. I recently got some books about certain historical figures in Latin culture that made an impact in their communities; my daughter Holly was very impressed with the story. For more of a splurge, check out these other books from the wonderful collection by Lil' Libros.
Not only are these books fun to look at with their wonderful illustrations, but they teach our small readers that there is a big world out there with beautiful traditions, customs, and food. A perfect cultural education for a Christmas advent calendar theme.
Personally, I think this collection is the finest collection of them all and there are books about all of the following destinations: Oaxaca, Bogota, Lima, Santo Domingo, San Juan, Antigua, Havana, Tegucigalpa, Panama City. The following two destinations will be released in April 2023: Los Angelos and New York City.
Perhaps it can also be used to make a judgment about your next family destination vacation. If you are inspired by these stories, make sure to use our New Year's Bucket List printable to write down your plans, travel, and activity goals for the new year.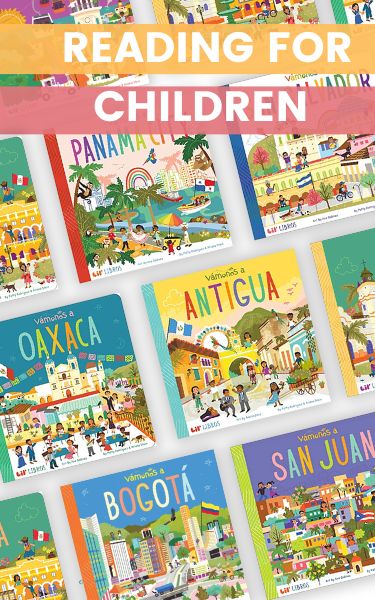 Christmas Advent Calendar with Books
Although the collections above are smaller than 24 stories – you can certainly mix and match to create your own customized reading and learning plan with your little ones. Check out my huge list of books to add to your calendar for toddlers, these books are ideal for children between 2 and 6 years of age.
Besides creating a wonderful ritual of spending quality time with your children, and reading stories that are sure to make an impact – you will make great and warm memories with your children around the holidays – that will be sure to stick with them for a lifetime.
If you found a good collection of stories you think we should add to this list – make sure to comment below; we'd love to know what books children love.