Fun Unicorn Activity Sheets
The kids are going to love these Fun Unicorn Activity Sheets. Not only are they unicorn-themed but these sheets are packed full of unicorn fun! We're big fans of anything dealing with unicorns in our house so you know that these are always on our radar.
The great thing about having activity sheets for the kids is that it always gives them something to do. The more activities that are present, the more active their minds will be. Plus, these are super simple to print off and just have handy when the kids are looking for something to do.
Being creative with unicorns in mind is such a fun and magical experience. The kids can even gather up some of their favorite unicorn books or unicorn stuffed animals to add to the fun! Let them be as creative as they want when using this fun unicorn activity.
Be certain to check out these fun Unicorn Snacks to Make at Home as a fun treat for the kids, too.
Fun Unicorn Activity Sheets
Keep in mind that activity sheets for kids are just that – fun activities to keep their minds active. The other great part about these activity sheets is that they work on their fine motor skills as well.
The coloring pages are great for having them work on staying in the lines and the cutting pages help them figure out how to correctly hold and use scissors as well.
And the word search is a fun way for them to use critical thinking skills to search up and down and all around to try to uncover all the unicorn-related words.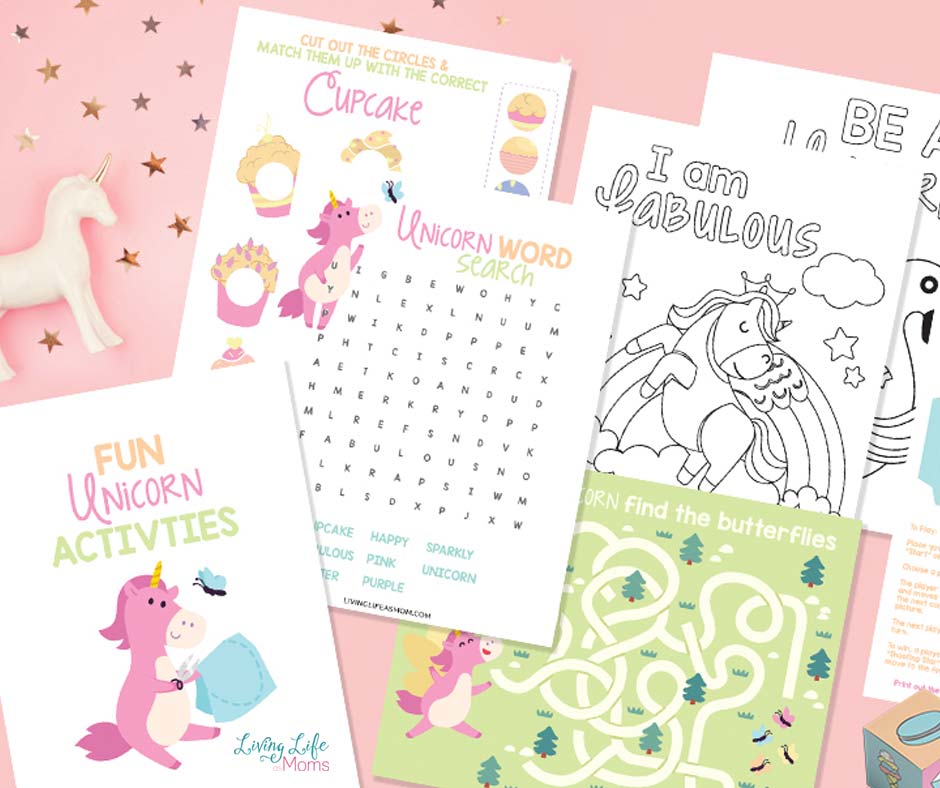 One of the biggest reasons that my kids love working on activity packs is that it gives them independence and something to do on their own. While they do enjoy working together on various projects, they love knowing that they can complete and work on these without having to have anyone else's help.
I also notice that they're super proud as they're working through this pocket because you can just see that they love being able to finish and page and move on to the next.
This is why I tend to have plenty of activity packs on hand in all different themes so that they can work on whatever they want to, whenever they want to.
Are you looking for some outdoor activities for your kids to do this summer? Try this Outdoor Summer Challenge for Kids and get them busy, active, and learning.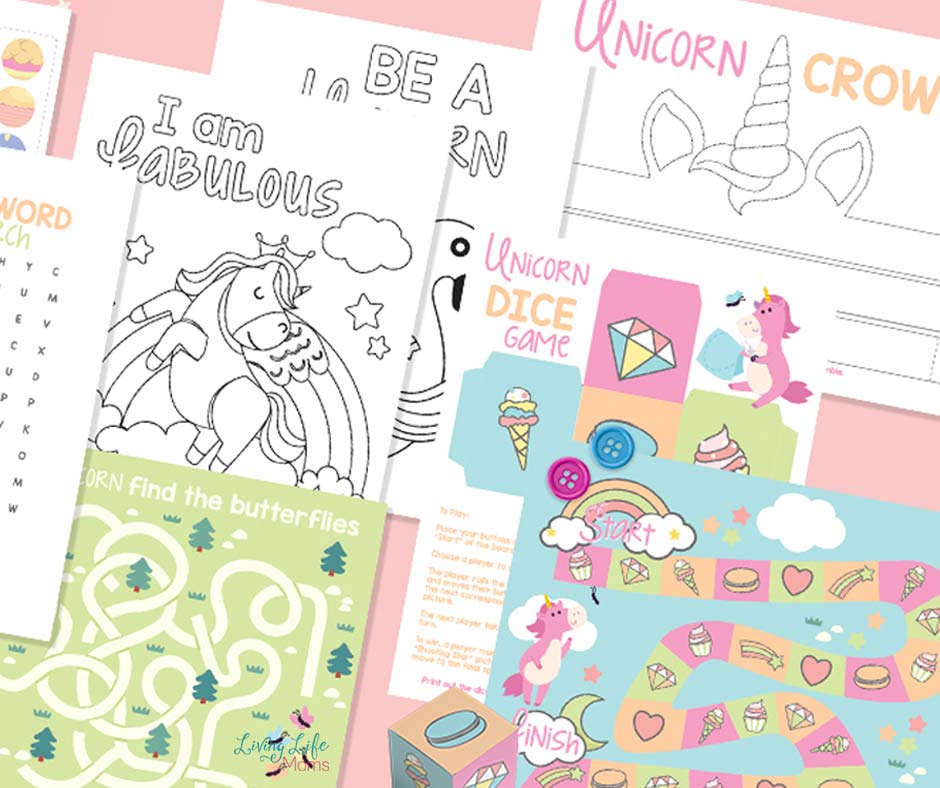 Fun Ideas to Use These Unicorn Printables
The other really cool idea for printables is that you can use them even when you're out and about and not at home. They're great for sitting at a desk during homeschooling breaks or virtual learning breaks but I also love to have them on hand in the car as well.
Just have a simple lap desk in the car and the kids can use these worksheets while you're running errands, taking a trip, or visiting family and friends, too.
I even have a folder that I keep in the car that I have holding my printing off activities that the kids can easily choose from when they're looking for something simple to do. So much better than them staring at a screen or fighting with one another in the backseat!
Ready to get your own Unicorn Activity printable? Grab the packet below!
Make certain to bookmark the page and share with family and friends and others who have kids that you think might enjoy this activity as well.
Anyone who is a fan of unicorns is going to love all of these fun printable pages! In my opinion, you can never have too much unicorn learning fun!
More Unicorn Activities
Magical Unicorn Treasure Hunt Printables