You're going to love the flavor of these Cream Soda Cupcakes! Not only are they crazy easy to make but they're crazy delicious, too. This simple cupcake recipe is going to have you and the kids literally craving cupcakes all the time.
And did I mention the best part? You just need two simple ingredients to make these cupcakes! I'm serious – this recipe is the best!
Anytime I can use a boxed cake mix recipe and create something this good, I'm going to do it over and over again. I LOVE the taste and flavor of these cupcakes and I'm certain that you will as well. The more that I make this cupcake recipe, the more that I love it even more.
Perfect for a lazy weekend at home, a fun treat during the summer, or a great addition to any birthday party or family gathering, too.
Make certain you check out our Easy Root Beer Cupcakes with Cake Mix as well!
Cream Soda Cupcakes
Can we all just agree that these cream soda cupcakes are going to have to be made? Trust me on this one…you're not going to want to pass up this simple cupcake recipe.
I've probably made this a zillion times in my life and it's NEVER let me down yet. I love the ease and flavor that comes with it and I'm always asked for the recipe.
Imagine the shocked look on their face when I tell them how simple these truly are to make!
Ingredients Needed For Cream Soda Cupcakes
All you need to make these cream soda cupcakes and the frosting are listed below. Make certain to scroll to the bottom of the post for the full recipe!
cream soda
boxed white cake mix
butter
powdered icing sugar
That's it. That's the list. Hard to believe that those few ingredients make these tasty treats!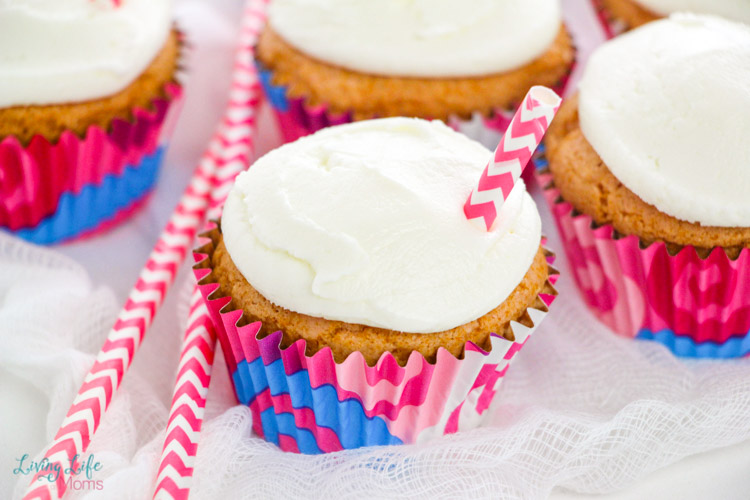 How do you know when cupcakes are done baking in the oven?
The easiest way to tell that your cupcakes are done baking is to do the toothpick test with them! Grab a clean toothpick and after they'd back in the oven for the time listed on the directions below, put the toothpick in the middle of the cupcake. If it comes out clean, the cupcakes are done and ready. But if there is still batter on the toothpick, you need to cook it for longer.
What can I use as a topping if I don't want to frost?
These cupcakes are even good without frosting but if you don't want frosting on top, you can use powdered sugar as well. Even a few fresh berries or a bit of honey would be a sweet treat, too!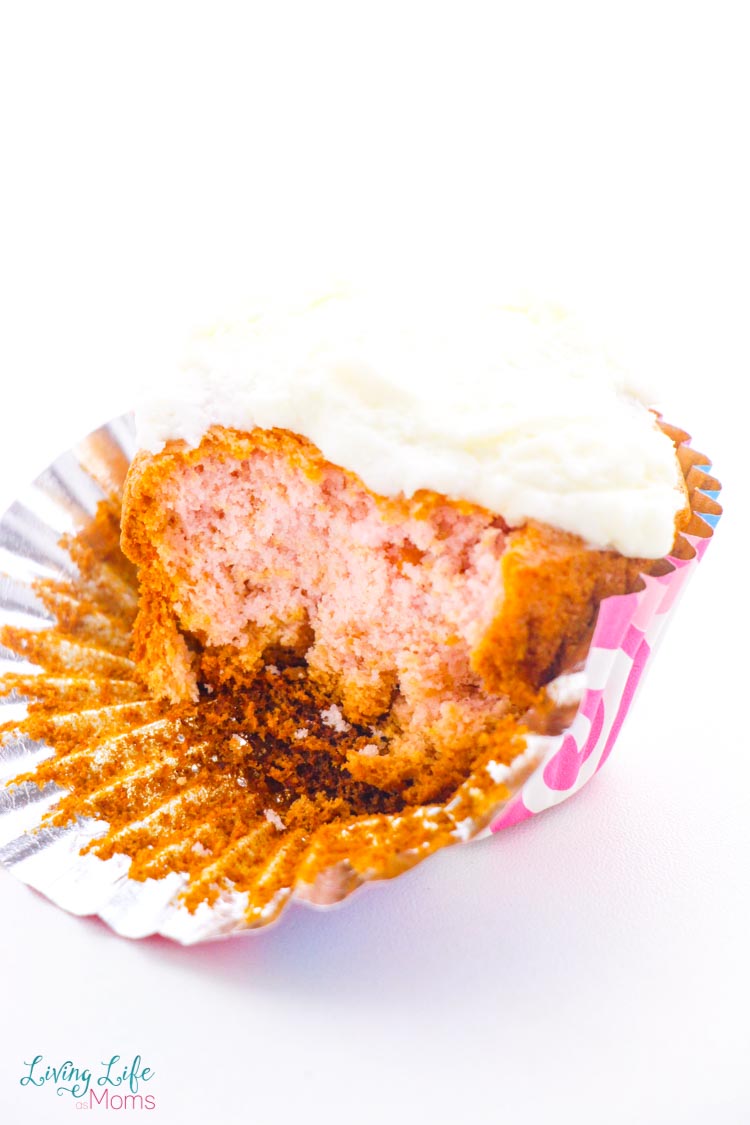 Tips for making these Cream Soda Cupcakes
This cupcake recipe isn't hard but there are a few things to keep in mind.
Don't try to frost the cupcakes at all until they've cooled. If you do it too early, the frosting will literally melt off the cupcakes and fall off.
Once you put the frosting onto the cupcake, use a butter knife to smooth it out. This is a simple way to keep the buttercream frosting level across the entire cupcake.
If you have cupcakes leftover, you need to add them to a container with a lid and keep the air out as much as possible. The air is what is going to dry them out and no one likes the flavor of dry cupcakes.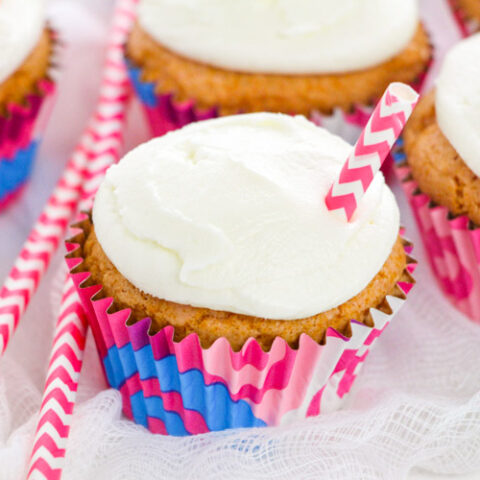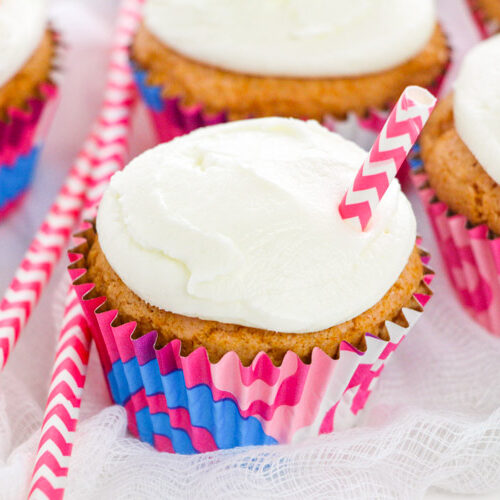 Cream Soda Cupcakes
Don't miss out on these simple cupcakes!
Ingredients
1 white boxed cake mix
1 cup of cream soda
For the frosting:
2 cups of cream soda
1 cup of butter
3-4 cups of powdered icing sugar
Instructions
Start by preheating the oven to 375 degrees.

Put your cupcake liners into two muffin pans.

Put 2 cups of the cream soda in a saucepan over high heat. Bring to a boil then lower the heat to medium and let simmer. You're wanting to cream soda to reduce to about 1/2 cup. Once done pour into a mason jar and then put it into the fridge.

Grab a mixing bowl and mix the cream soda and white cake mix for 2 minutes.

Put the batter into the cupcake liners.

Put in the oven for 18-22 minutes then remove and let cool.

To make the frosting put the butter and sugar in a bowl and mix for 2 minutes.

Put in 2 tablespoons of the cream soda syrup from the fridge and adjust as needed.

Put the frosting into a piping bag and cut the top off. Put the frosting on each cupcake.
More Cupcake Recipes
If you like this simple cupcake recipe, don't forget to check out these!
If you want an easy but delicious cupcake recipe, these yummy funfetti cupcakes are what you need!