Easy Root Beer Cupcakes with Cake Mix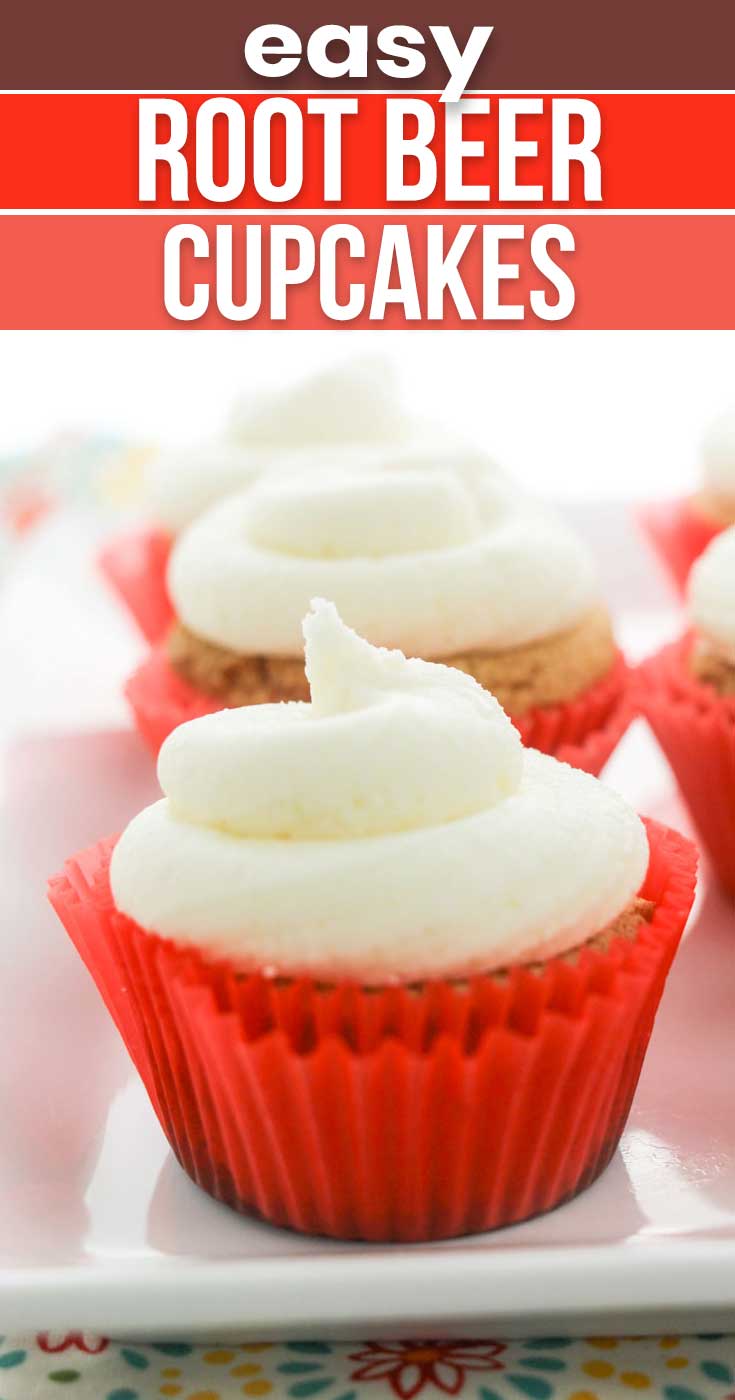 Are you looking for a super simple cupcake recipe? These Root Beer Cupcakes with Cake Mix are some of the easiest cupcakes you'll ever make! Not only are they made using a few ingredients but they're also made with a cake mix, too. That means WAY less work for you and more taste and flavor as well.
I'm a huge fan of using cake mixes for other recipes. Why shouldn't I be? All I have to add is typically some eggs and milk and stir, and that's literally all I have to do. This makes for a super simple cupcake recipe that takes minimal time and effort but results in a perfect taste each and every time.
And if you're a fan of root beer, you're not going to want to miss out on these easy Root Beer Cupcakes. They really do taste just like root beer!
Be certain to check out our Candy Corn Cupcakes as well. They're tasty and such a simple fall treat!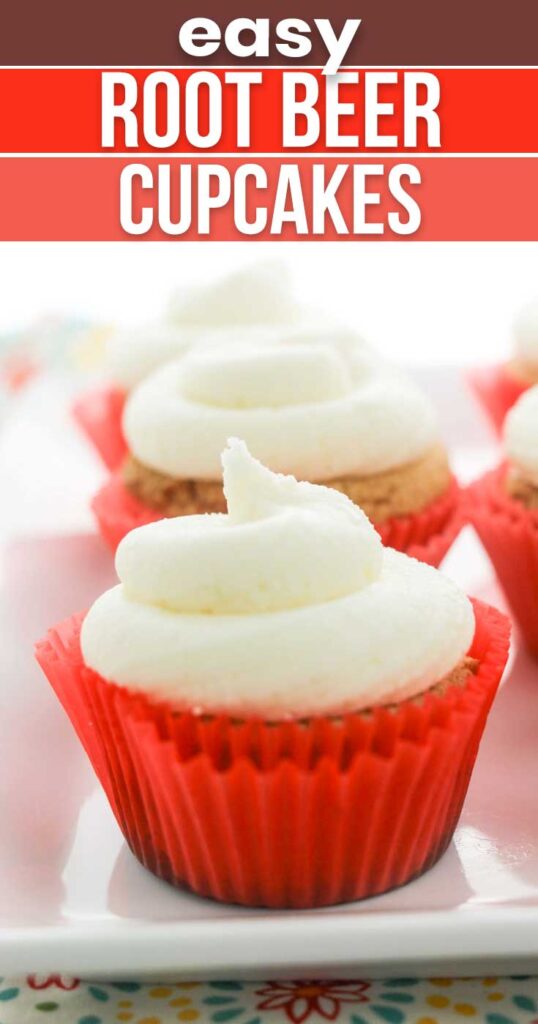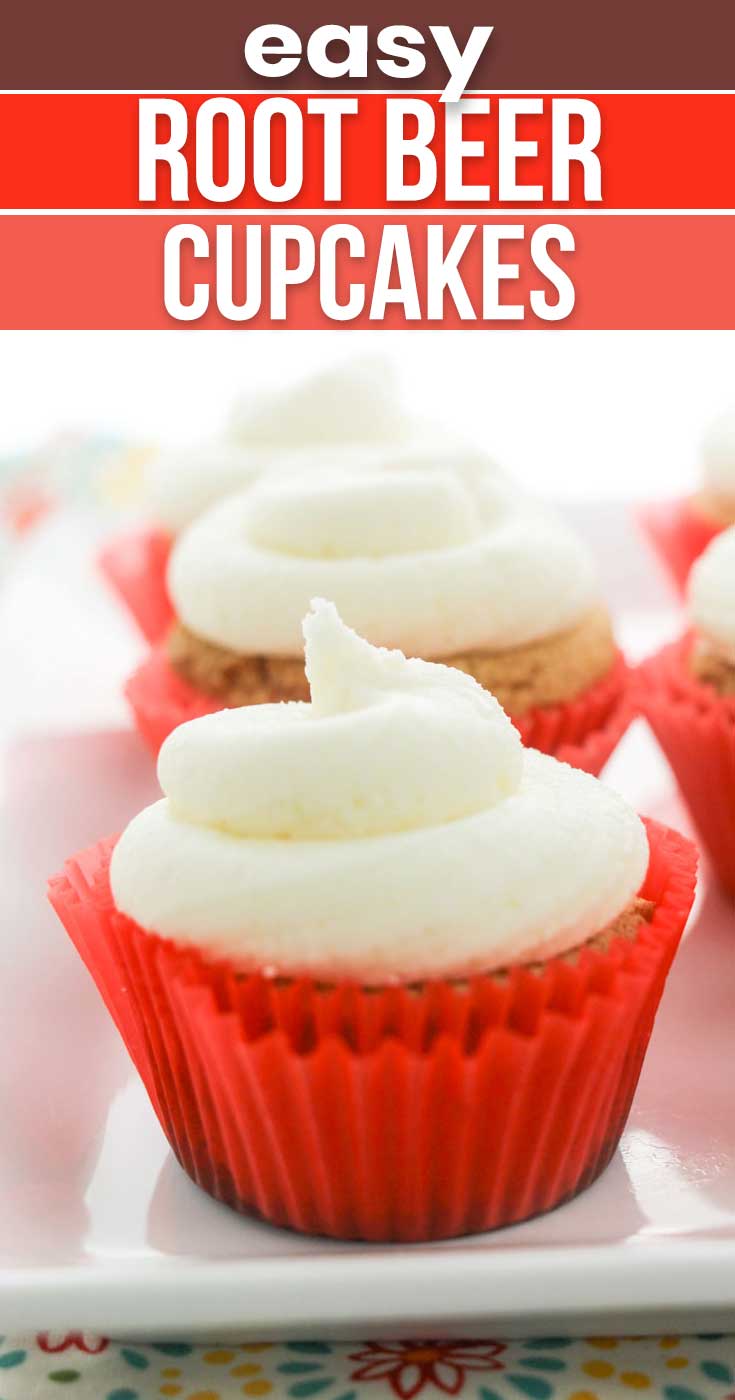 Easy Root Beer Cupcakes with Cake Mix
What I love about these cake mix cupcakes is that they're just a totally refreshing taste. I'm also pretty obsessed with the frosting on top as well.
I know that some people aren't fans of having a big topping of frosting but for these cupcakes, they really do add a ton of great flavor and taste.
If you're on the fence about making these cupcakes, don't be. In fact, get ready. You're going to be making these a lot more in the future without doubt.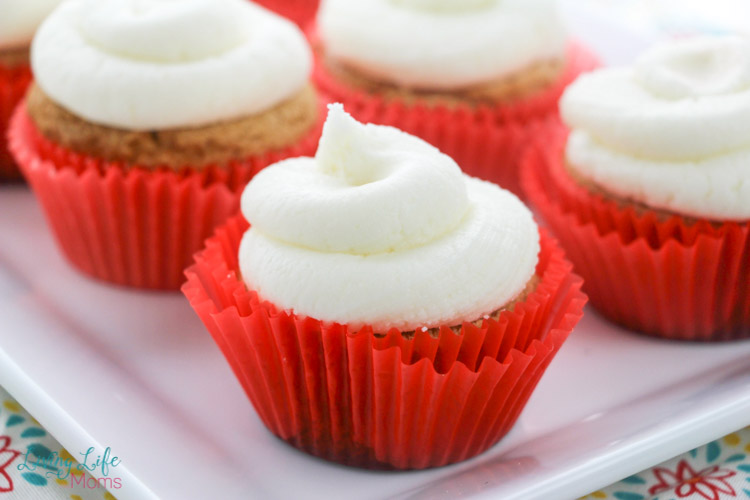 Ingredients needed to make Root Beer Cupcakes
Root beer
White cake mix
B

utter

Powdered icing sugar
That's it. Those are literally all the ingredients that you need. Period. Can you believe that this recipe is that simple?
How to make Root Beer Cupcakes
Some of the most important things to keep in mind when you're making these cupcakes is that you need to be certain to use cupcake liners so they don't stick. I've seen too many people think that they can skip this step, by why?
Cupcake liners protect your cupcake and that's the best part!
As you can see, you are literally going to be adding in root beer to make this cake mix. Not only is there root beer in the cupcakes but there's also root beer in the frosting, too.
That's double the root beer flavor for your taste buds to have a true delight!
How do you know when the cupcakes are done baking?
The easiest way to know that they're done baking is to do the toothpick test. Take a clean toothpick and insert it into the center of the cupcake. If it comes out clean, the cupcakes are done baking. If there is still batter on it, the cupcakes need more time to cook.
How to store cupcakes once cooked?
Make certain that you store these cupcakes in an air-tight container. I like to keep my cupcakes in the fridge but you don't have to if you don't want to.
Are you ready to make these cupcakes on your own? You're going to love how simple and easy this cupcake recipe is! You'll never want to make cupcakes again without using a cake mix!
Root Beer Cupcakes with Cake Mix
Don't miss out on these easy root beer cupcakes!
Ingredients
1 cup of root beer, your choice
1 box of white cake mix
Buttercream frosting ingredients:
2 cups of root beer (you can also use 1 teaspoon of root beer extract and about 3 Tablespoons milk)
1 cup of butter
3-4 cups of powdered icing sugar
Instructions
Start by preheating the oven to 375 degrees.
Line your muffin pans with cupcake liners.
Put 2 cups of your root beer in a saucepan and put on high heat. Bring to a boil and then lower the heat to medium to simmer. The root beer should be reduced to about 1/2 cup. Pour that into a jar and put it in the fridge to let it cool.

Grab a mixing bowl and beat the root beer and white cake mix for about 2 minutes.

Put the mixture into your cupcake liners.

Pop in the oven and bake for 18-22 minutes.

Let the cupcakes cool.

To make the frosting, add the butter and sugar into a bowl and beat for 2 minutes.
Take and add 2 tablespoons of the root beer syrup and then taste and add more if you want.

Put the frosting into a piping bag and cut off the tip. Swirl on the top of each cupcake.

Put a cherry on top and enjoy!
More Cupcake Recipes