Just in time for fall, these easy candy corn cupcakes are perfect to whip up in no time at all. All you'll need are a few simple ingredients and you'll be gobbling them up before you realize it.
We love making cupcakes in our house. Not only are they the perfect handheld dessert but they're just the perfect size as well. When it comes to eating a dessert, then most times a cupcake can always be the solution.
Plus, the bright colored frosting and added candy corn are a fun surprise as well.
And if you need more cupcakes, we've got more creative cupcake decorating ideas here.
Ready to find out how to make these delicious treats? Read all about it below!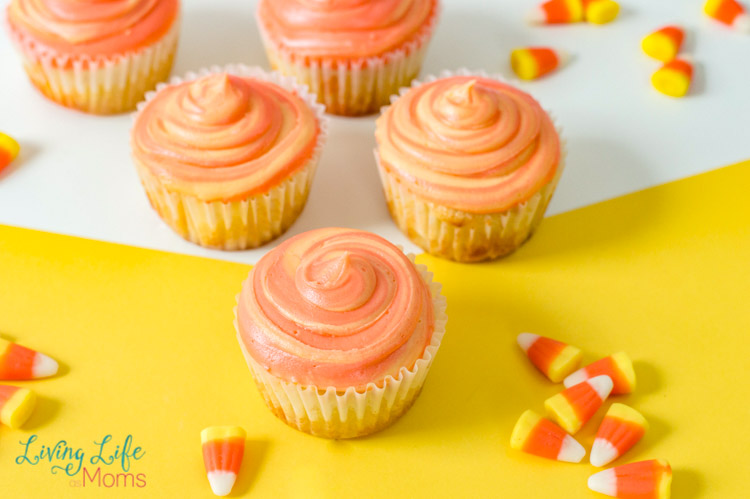 Easy Candy Corn Cupcakes
Candy corn is just one of those classic candies that are a "must" during this time of year. Plus, when you're able to combine it will the tastiness of cupcakes, it's just an added bonus, right?
And if you find that you don't have time to whip up the cupcakes from scratch, you can save some of that time and buy store-bought instead. I know it might not be the exact same but it can easily be altered a bit to get close.
I just don't want you to miss out on this yummy recipe so do whatever works for you to make it happen! (One hint? When you're mixing together the candy corn into the batter, be gentle. Don't do it in a stirring method as much as a folding method. That way, you can keep the shape and consistency of the candy corn without having it break apart even more.)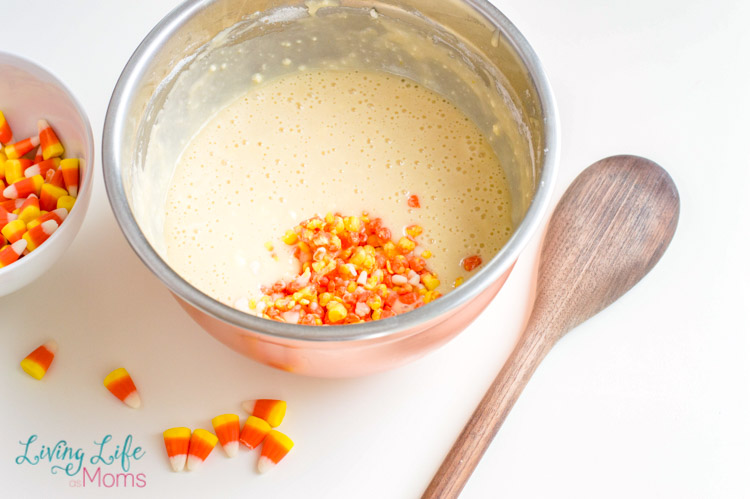 Don't forget to let the kids in on all the baking fun. This is actually a really neat recipe to create together and it adds on the excitement of fall and Halloween. (plus, the nibbling of the candy corn, while you're cooking, is an added bonus!)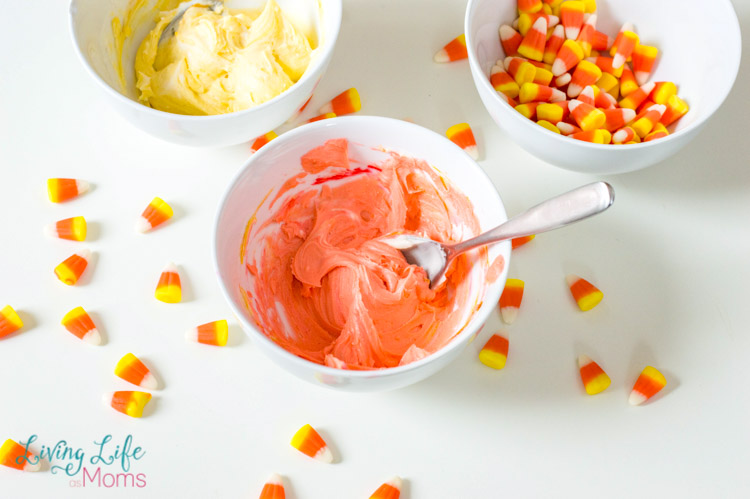 Don't you just love the color of that frosting?! It just reminds me of the fall leaves changing and the bright color really adds to the look of these delicious cupcakes.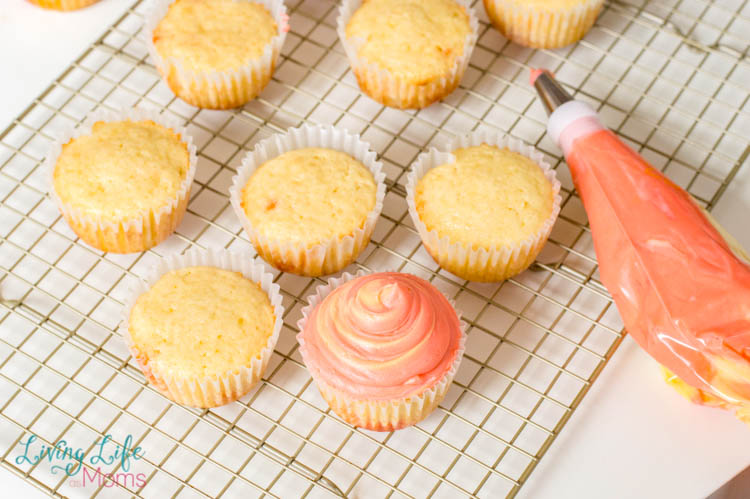 Whether you decide to make them now or serve them up later, you're going to love how they come out and look. Perfect for a fall dessert or a great surprise for the kids when they come home from school!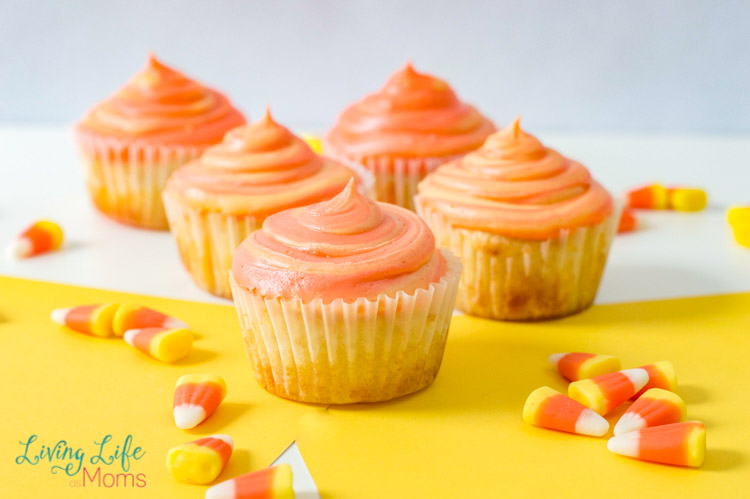 Are you ready for these tasty cupcakes? Get the recipe here! I hope that you love them just as much as we do!
If you also have a galaxy lover, you have to learn how to make Galaxy Cupcakes!
Easy Candy Corn Cupcakes
Total Time:
1 hour
7 minutes
You're going to love the taste and look of these super yummy candy corn cupcakes.
Ingredients
½ Cup candy corn + extra for garnishing (optional)
1 ½ Cups all-purpose flour
2 Tsp baking powder
Pinch of salt
1 Cup granulated sugar
2 Large eggs
1 Tsp vanilla extract
½ Cup softened butter
¾ Cup milk
For the buttercream:
¾ Cup softened butter (about 1 ½ sticks)
3 Cups confectioners' sugar
1-2 Tbsp milk
Red gel food coloring
Yellow gel food coloring
Instructions
Grab a muffin tin and fill with paper cupcake liners. Preheat your oven to 350 degrees as well during this time.
If you have a food processor, use that to chop up the candy corn into small pieces. Set aside for later.
Take all the dry ingredients and sift together into a bowl. (flour, salt and baking powder)
In a different and bigger bowl, cream the sugar and eggs together. Once done, add the vanilla. Next, pour in the milk and add the butter until mixed well.
Now you're going to want to start mixing in the dry ingredients with the wet ingredients. Do this a little bit at a time and alternate with the milk.
Once all mixed, fold your chopped up candy corn pieces into the batter and continue to gently mix. Then, scoop the batter into the cupcake liners filling them about 2/3 full.
Place in the oven and bake for 15-17 minutes. Make certain that they are cooled down all the way before trying to decorate.
To decorate:
Put all the ingredients except the gel food coloring in a bowl and use a mixer to mix. Once combined, divide into two different bowls.
In one of the bowls, add in the yellow gel coloring. And in the other, add in red and yellow. Mix them. You should have one bowl of yellow and one bowl of orange.
Attach Wilton piping tip #12 to a frosting bag and start to scoop the buttercream into the bag, alternating colors as you do so.
Use that mixture and frost each cupcake and add candy corn on top!
More Cupcakes to try