Homemade Heart Sugar Scrub Bar Recipe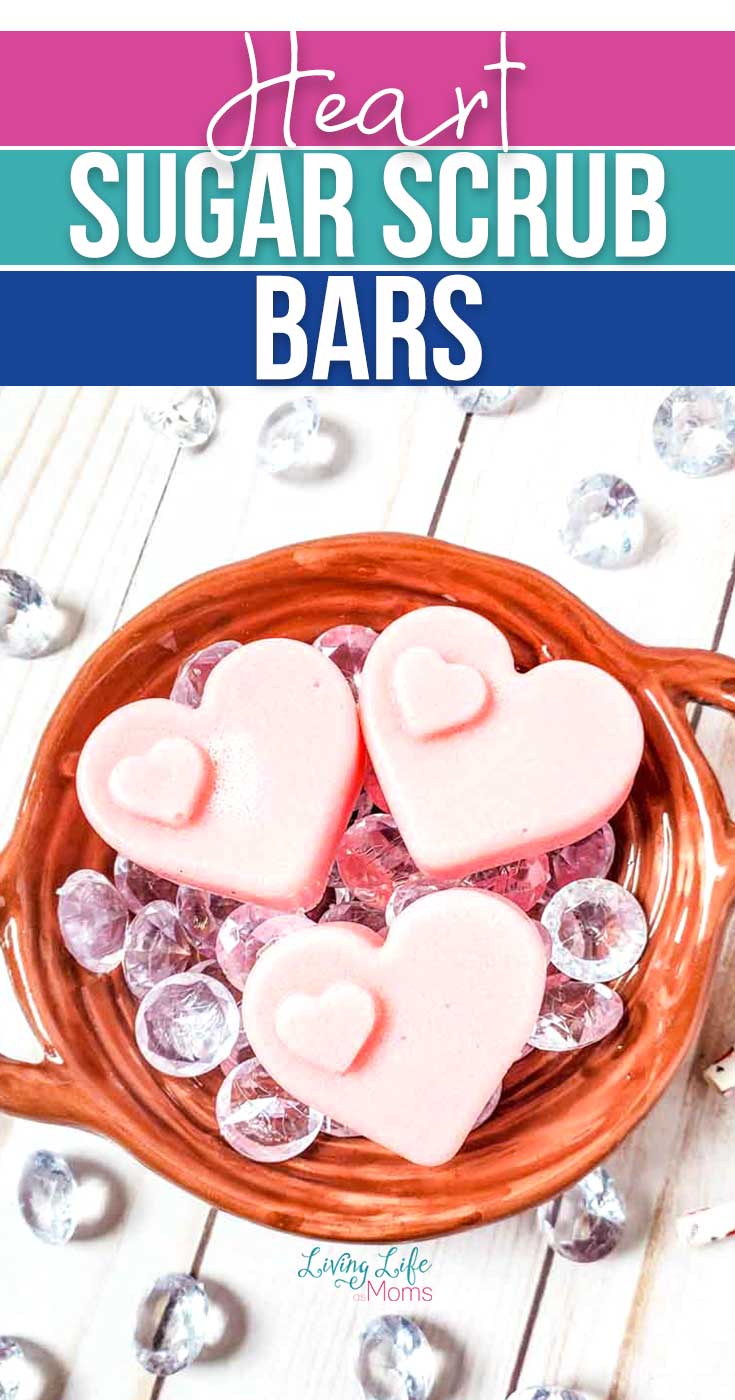 Are you looking for a simple homemade sugar scrub recipe that's fast, easy, and smells great? Don't miss out on this simple Homemade Heart Sugar Scrub Bar recipe that you can easily make at home! This simple beauty recipe will have your skin feeling soft and smooth in literally no time at all.
I'm a huge fan of using these sugar scrub bars. They're a simple way to save money by not buying these expensive items at the store and also make your own beauty product that isn't full of chemicals as well. This is a simple recipe that is great for beginners who are looking to make their first sugar scrub recipe at home.
And since it's close to Valentine's Day, this can be a great homemade gift to give to others, too! Being able to give something homemade to someone that you love is a fun gift idea for sure!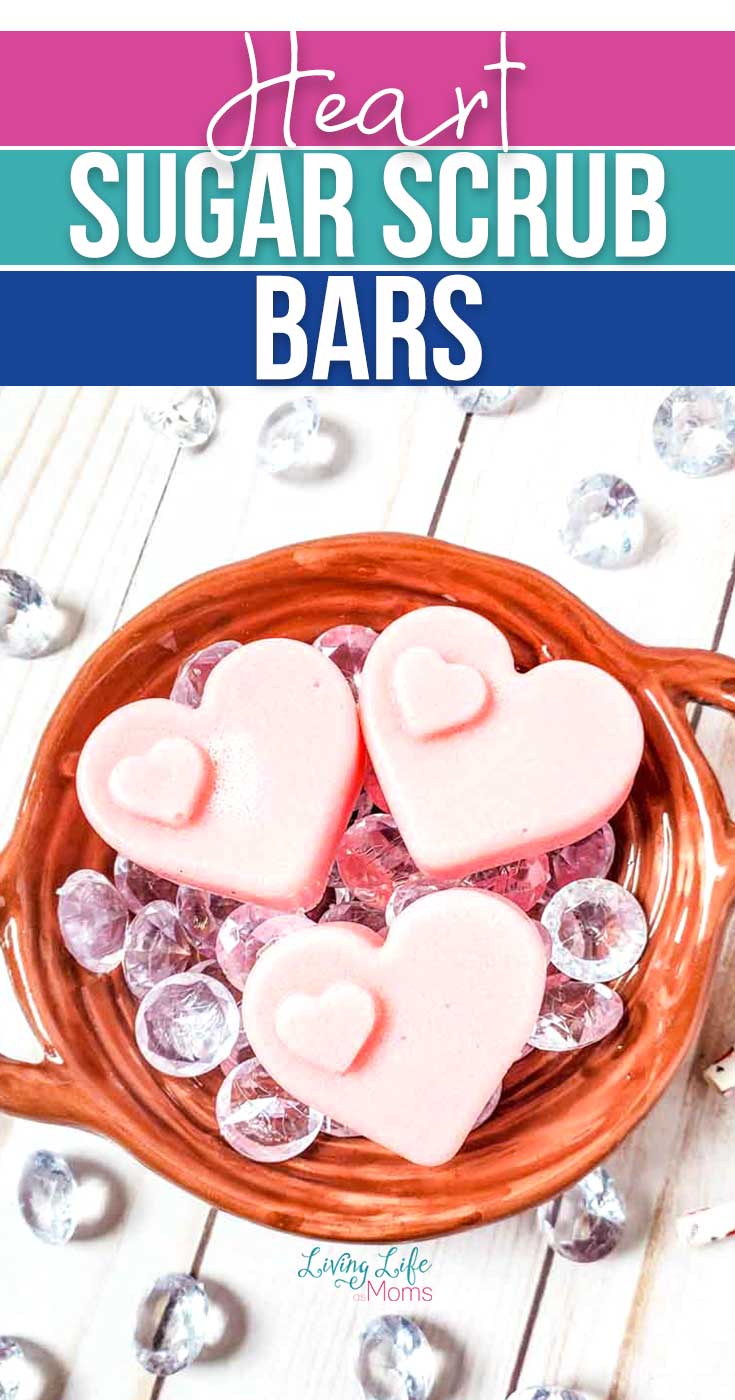 Homemade Heart Sugar Scrub Bar Recipe
You'e going to love making this simple sugar scrub recipe. It's fast, easy, and smells so great!
Is a sugar scrub good for your skin?
It is! It's a gentle way to exfoliate your skin without having to use harsh chemicals or pressure. And since the main ingredient is sugar, you know that it's not going to make you have any type of reaction to it, either.
Who knew that the sugar sitting in your kitchen could be used as a natural beauty product as well?!
Can sugar scrub be used daily?
You can but you really don't need to. Since you're using this to scrub on your skin, once or twice per week is going to be enough. There is a chance that if you do use it too much, you're going to irritate your skin so limit the time that you use it during the week to avoid that.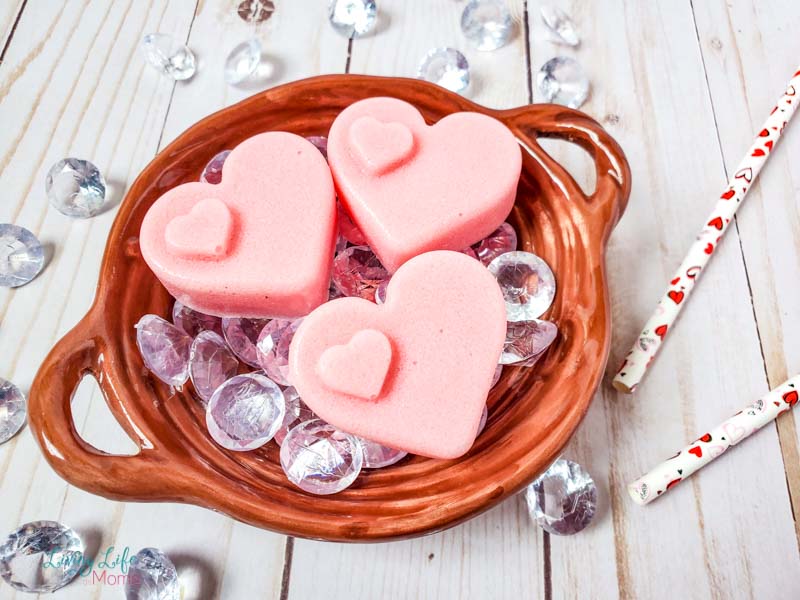 Supplies needed to make this homemade heart sugar scrub recipe
Sugar
Olive oil
Melt and pour soap base
Rose essential oil
Measuring cup
Wooden craft stick for stirring
I really had a ton of fun finding a heart mold online. There are so many great options to choose from as well so find one that you really like.
I also love that molds can be used over and over again which validates the purchase in my brain!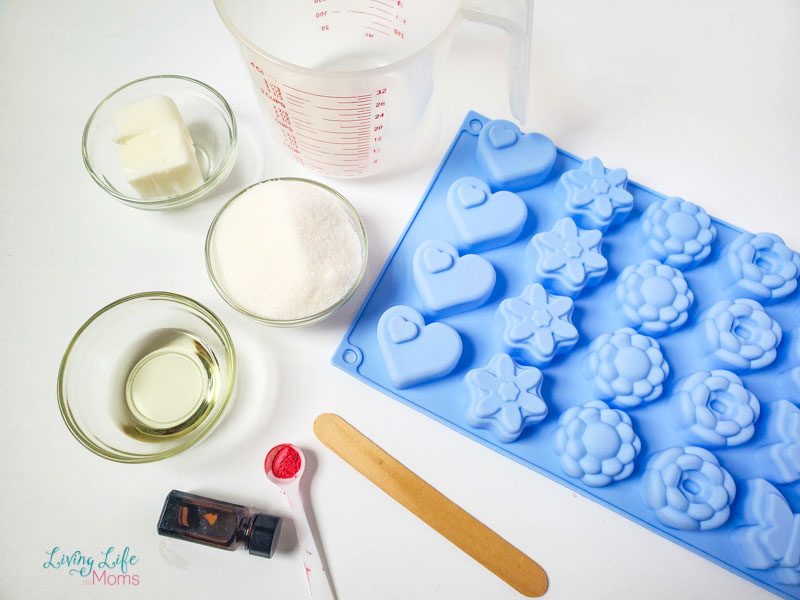 Make certain to follow directions as you're making this sugar scrub recipe. It's not hard but there are specific directions that you're going to need to follow.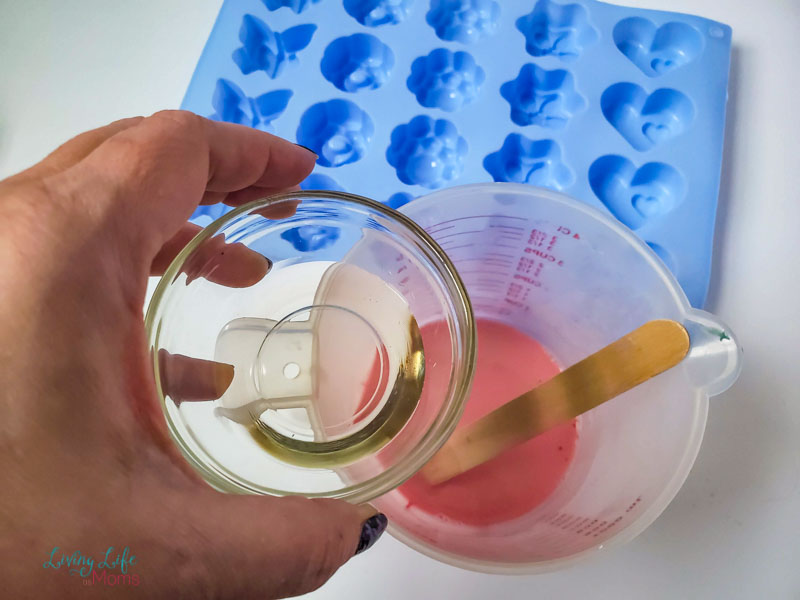 Pour slowly into the molds as well. They're going to fill up quickly and you're not going to want to waste any of this scrub mixture!
Since this sugar scrub recipe makes 6 bars, you'll have more than enough to store and use for later. As long as you store them in an airtight container, these should stay good without issues for quite some time.
Tips for Giving These Sugar Scrub Bars as Gifts
If you're wanting to give these heart sugar scrub bars as a gift, just put them in a cute box and share them with your family and friends. They'll love that you thought of them and they'll love that you gave them a great gift that they can actually use, too!
Are you ready to learn how to make these great sugar scrub bars? Check out the simple recipe below!
Homemade Heart Sugar Scrub Bars
Find out how to make these heart sugar scrub bars!
Materials
½ cup sugar
2 tbsp olive oil
2 cubes melt and pour soap base
½ tsp Rosy Mica powder
20-30 drops rose essential oil
Silicone mold with flowers, butterflies, and hearts
Large heat-safe measuring cup
Wooden craft stick for stirring
Instructions
Put the soap base into a measuring cup and put it in the microwave on high for 30 seconds. Then you're going to add in the sugar, oil, and mica powder and stir well.
Once done, put back in the microwave and reheat the mixture for another 10 seconds.
Then you're going to add in the essential oils and stir well.
Pour into your mold and let it set up for an hour or until it turns into a solid.
Like this beauty scrub recipe? Check out these other great options! They all smell great and are simple to make.
More Scrub Recipes