Outdoor Summer Challenge for Kids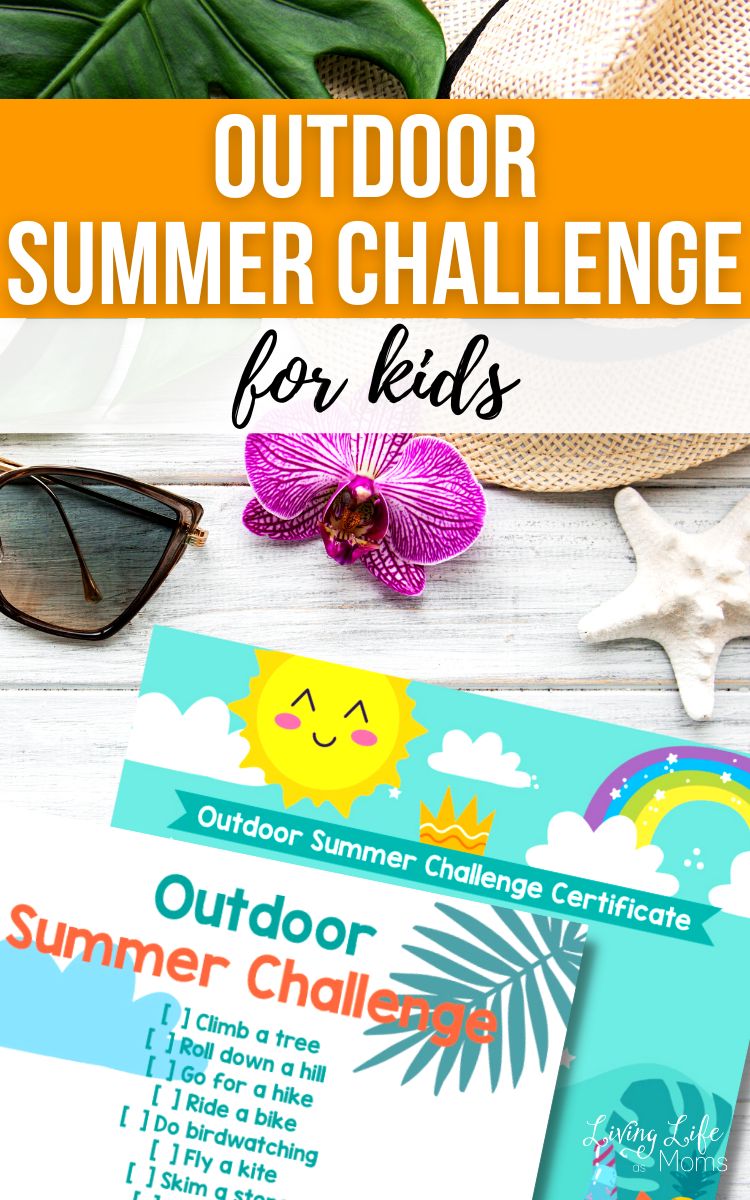 Looking for a fun summer activity to keep the kids busy? This Outdoor Summer Challenge for Kids is perfect! It's a checklist that provides challenges and activities for children that are designed to get kids active, explore their local community, and learn new skills.
With Outdoor Summer Challenge for Kids, you can be sure your child is getting plenty of exercise and having lots of fun too. This includes physical challenges, creative tasks, and more – so there's something for everyone.
The best part? You can complete the challenges anywhere – your backyard, the park, or even on vacation. And once your child completes a challenge, they get to check it off their list and move on to the next one.
Read on to download the Outdoor Summer Challenge for Kids printable.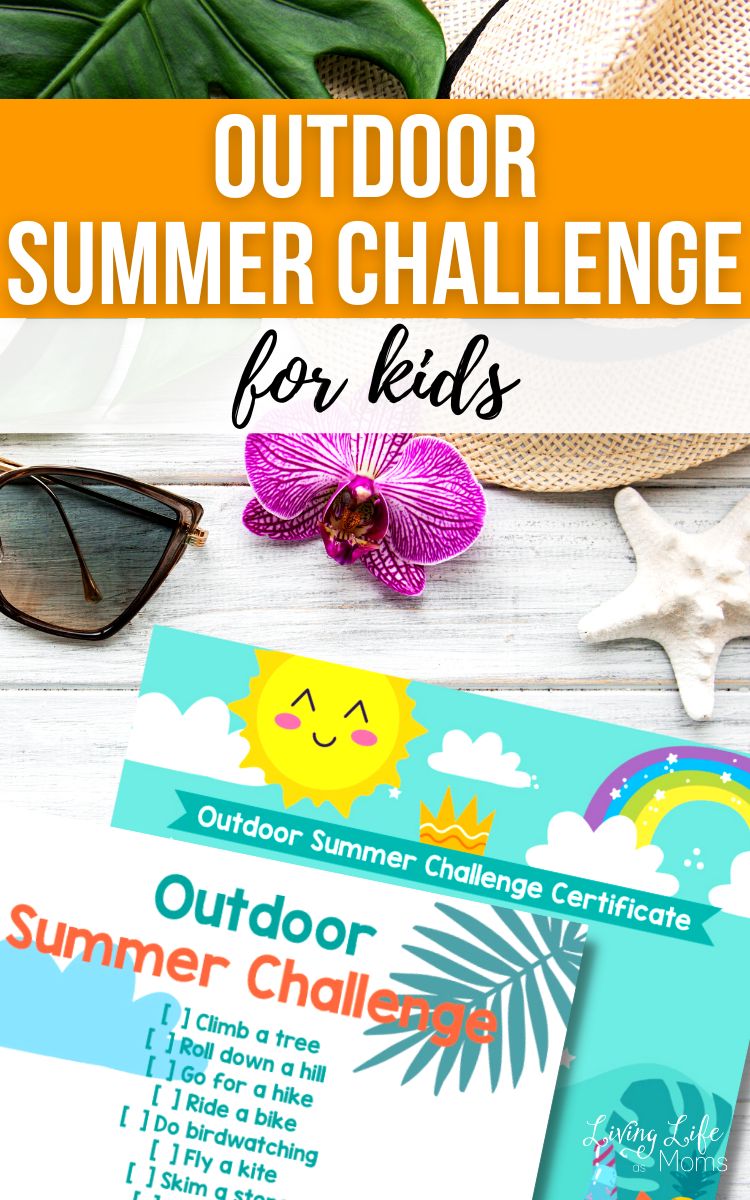 Summer Activities for Kids
Summer is the perfect time for kids to get outdoors and explore. However, with so many fun activities to choose from, it can be hard to know where to start.
That's why we've put together a list of summer activities for kids to try outdoors. From climbing a tree to flying a kite, these activities are sure to get your kids moving and exploring the great outdoors instead of staring at their screens.
We all know that if they had a choice they'd choose to veg out in front of one but we want to get them outside this summer and having fun.
And, best of all, most of them can be done right in your own backyard. So, what are you waiting for? Get outside and start exploring!
Recommended Summer Books for Kids
Are you ready for summer fun? These summer books for kids will totally get them excited for the summer season and will teach them valuable life lessons, too.
Meet June: A children's book about Father's Day, friendship, and the start of summer
Llama Llama Learns to Swim
The Very Hungry Caterpillar's First Summer (The World of Eric Carle)
I See Summer
One Crazy Summer
The Night Before Summer Vacation
Recommended Summer Activity Boxes
Are you tired of thinking about what activities your kids can do this summer? How about you give them an activity box instead?
Grab this Summer Garden Crafts Activity Box and enhance their creativity this summer or get the Summer Activity Box that contains a more active indoor or outdoor activity kits and treats that will entertain your kids for hours all throughout summer!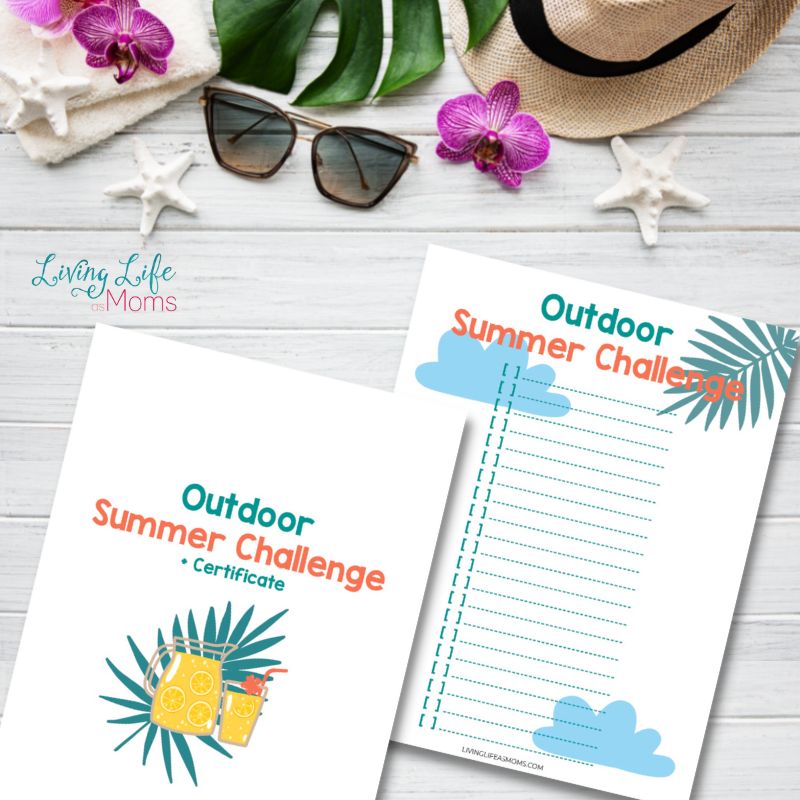 Print out this summer challenge and have your kids add their own ideas.
Make a solar oven to roast your own s'mores, go to the beach, find seashells, collect leaves, follow a squirrel, see what ants like to eat, or grow a sunflower or better yet a whole garden.
If let on their own my kids would sit in front of their video games but we live in Canada where summer only last two months and then it starts to get cold again.
So I'm working hard to make sure they get their outside time. It helps promote exercise and they get their daily dose of vitamin D, what can go wrong?
Print this out and have them look it over to decide on what they'll tackle today.
Download the Outdoor Summer Challenge for Kids Below
With a little creativity, there are endless possibilities for outdoor adventures this summer. Encourage your kids to be active and explore everything that nature has to offer.
More Summer Ideas
Need more summer ideas? Try one of these.
6 Tricky Ways for Children to Learn This Summer
Unicorn S'mores – The Perfect Indoor Treat
Summer Activities for Preschoolers by Homeschool Preschool
The Overworked Parent's Guide for How to Do Summer Camp at Home by STEAMsational