If you have a unicorn lover in your home, you won't disappoint them with any of these fun unicorn snacks to make at home.
Whether you're throwing a birthday party or having a small celebration with a unicorn fan, they'll love all these recipes here.
You can add a splash of magic to your regular treats to bring out the unicorn awesomeness and make any dessert a special event.
Recommended Unicorn Party Favors
Want to add the magic unicorn touch to your party, try one of these to add magic to your celebration.
Unicorn Party Supplies – 197 pc Set With Unicorn Themed Party Favors! Pink Unicorn Headband for Girls, Birthday Party Decorations, Unicorn Balloons, Pin the Horn on the Unicorn Game and more| Serve 10!

FIG PARTY SUPPLIES AB-135 Unicorn Themed Serves 16, 146 Piece – Bonus Happy Birthday Banner and Table Cloth – Party Plates, Cups and Napkins

SATINIOR 24 Pieces Popcorn Snack Boxes Rainbow Unicorn Pattern Treat Box Popcorn Container for Baby Shower Birthday Party Supplies

18 Pack Unicorn Headbands Party Favors Supplies Cat Ear Headbands Girls Plastic Horn Hairbands for Cosplay Party Birthday Party Halloween Christmas(18 Pack)

Popcorn is such a easy treat to whip together and you can jazz it up with these fun colors. They make great party favors.
When you want a unicorn cupcake but don't have time to go all out, this is the perfect alternative. It's quick and easy.
You can't go wrong with Rice Krispies treats, dip them and decorate them as these magical creatures, perfect party treat.
The perfect way to add unicorns to your party are these cupcakes. They take a bit more time but they're so worth it.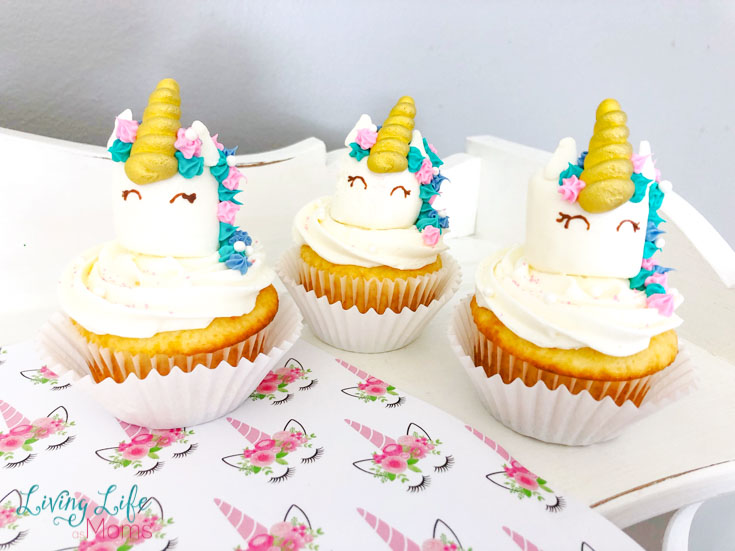 Unicorn lovers will love this unique treat, you can't go wrong with Oreos and pretzels. They're an amazing combo.
Don't have time to put together perfectly decorated unicorn treats? Try these super simple cut outs instead.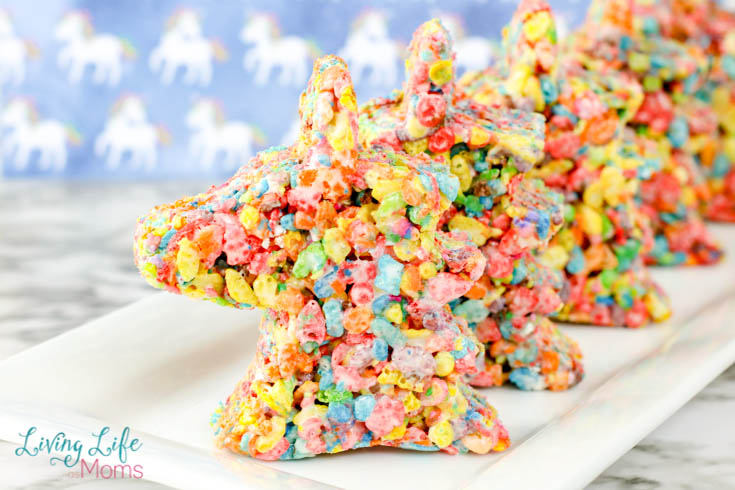 When you have marshmallows and graham crackers you can't stop thinking about s'mores but if you want to take it to the next level, you have to try these unicorn s'mores for sure.
Create the perfect unicorn snack that will please your little one who loves magic, fairy dust and all things unicorns.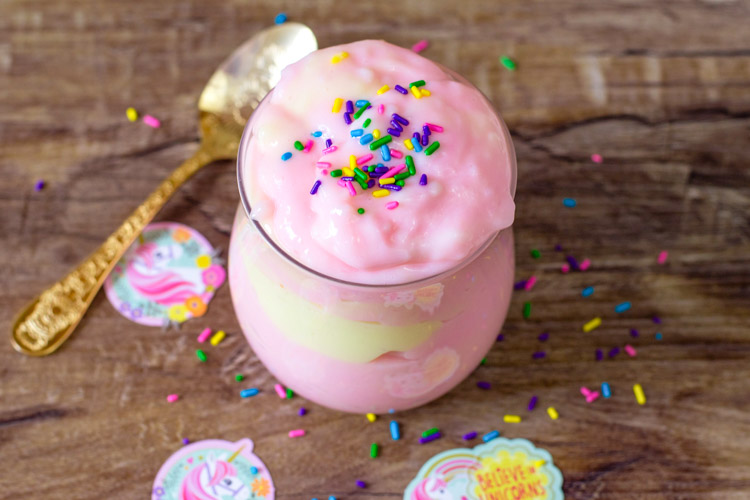 Must-Have Unicorn Cookie Recipe
Want a cool treat your kids will love? Try these swirly unicorn cupcakes that are also eye pleasing.
How to Make Fondant Unicorn Cupcakes
See how you can make these adorable fondant unicorn cupcakes, your party will be a huge hit!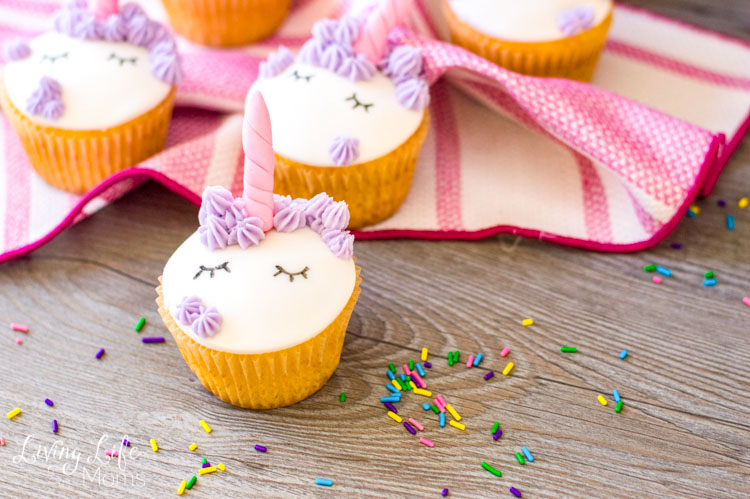 The perfect party snack to get your get your guests excited about your event or a great movie snack with your family.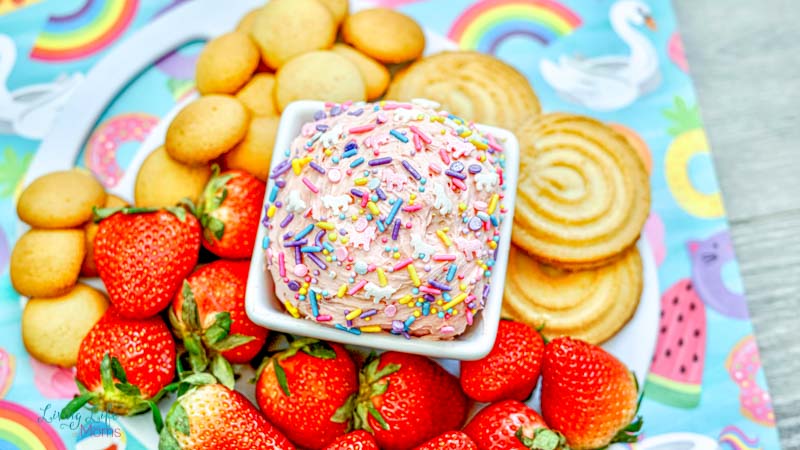 White Chocolate Unicorn Bark Recipe
A scrumptious party treat that will delight your unicorn lovers. Perfect for a party snack or special event or family fun night with your favorite movie.
See how you can make these colorful and delectable unicorn donuts, the perfect addition to any unicorn party.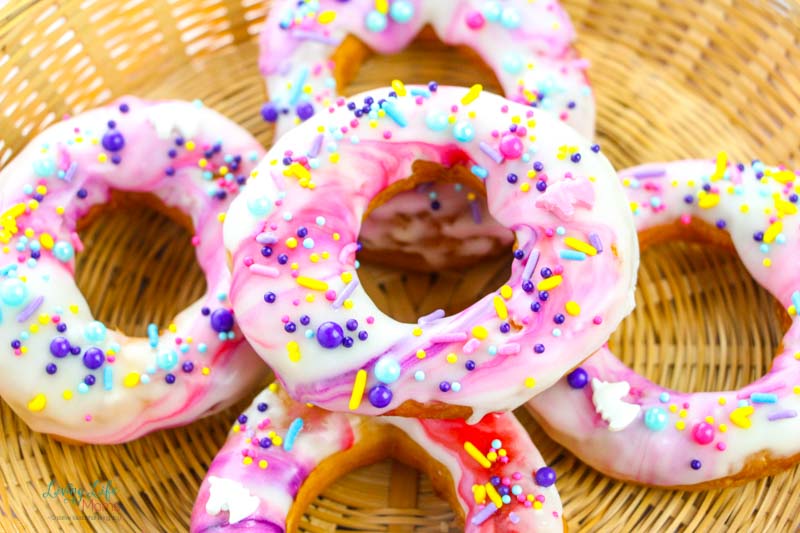 Unicorn Rice Krispies Ice Cream Cups
Time to give your Rice Krispies a new magical purpose with these unicorn rice Krispies ice cream cups!
More Unicorn Recipes
Unicorn Dip from Simplistically Living
As gorgeous dip to add color to any table setting. Kids will go crazy for this delicious unicorn dip.
Healthy Unicorn Smoothie from In the Kids Kitchen
Want a healthy alternative? Try these smoothies, your kids will love them.
Unicorn Bark Recipe from 3 Boys and a Dog
A colorful snack any kid would enjoy – unicorn lovers paradise.
Unicorn Hot Chocolate from Crafty Morning
This dessert will satisfy any unicorn lover's sweet tooth.
You can't go wrong with either of these unicorn treats at your party, your unicorn lover will be thrilled.