If you love reindeer, you won't want to miss out on this Christmas Chocolate Reindeer Bark!
I can't stress to you how much I love holiday baking! Anytime that I can find a great recipe that I KNOW will be a hit for me and my kiddos, I'm 100% on board to give it a go!
This is why I love this Christmas Chocolate Reindeer Bark. It's literally 4 ingredients (yes, just four!) and it takes minimal time and effort to create something amazing that looks as though it took hours. Not only is this Christmas bark great for having around the house to snack on (in moderation, of course), but it's also fun for holiday parties or just as a fun treat to gift your family and friends. Seriously…try looking at this edible holiday snack and not smile…it's not possible!
Holidays are a time of family, friendship, and memories and working together with your kiddos creating this delicious Reindeer bark is one holiday tradition that is definitely worth starting.
And don't forget to check out more pretzel snacks you have to try!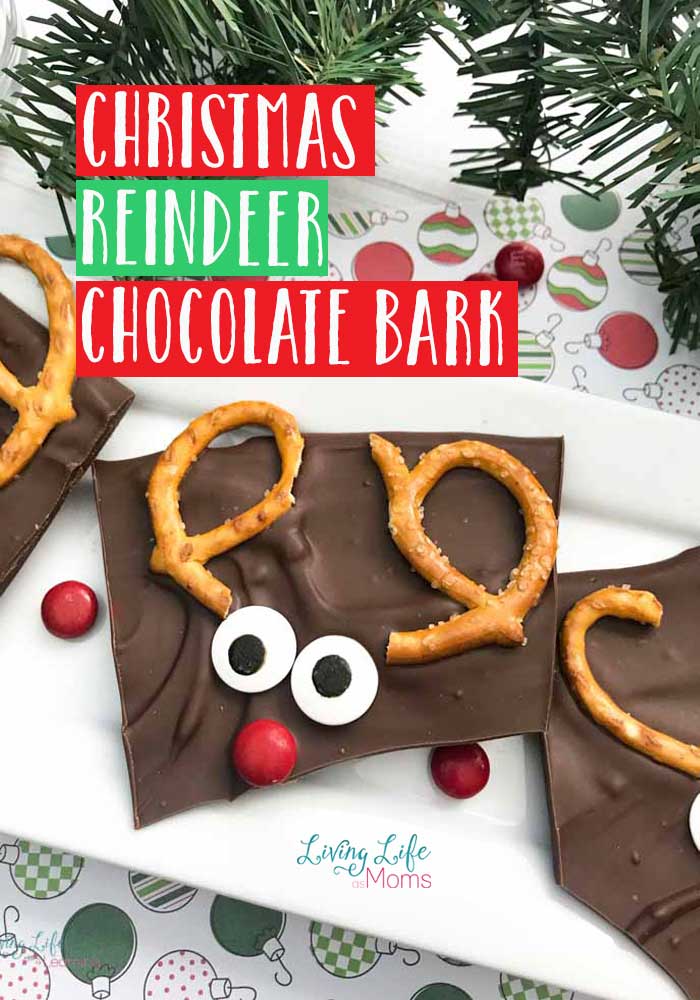 Reindeer Chocolate Bark Ingredients
Directions
Line a large baking sheet with wax paper.
Pour the 12 oz package of candy melts into a microwave-safe dish. Heat in the microwave in 30-second increments, stirring occasionally until melted.
Pour the melted chocolate out on the prepared baking sheet and use a large spoon or spatula to spray the chocolate to about 1/4″ thick.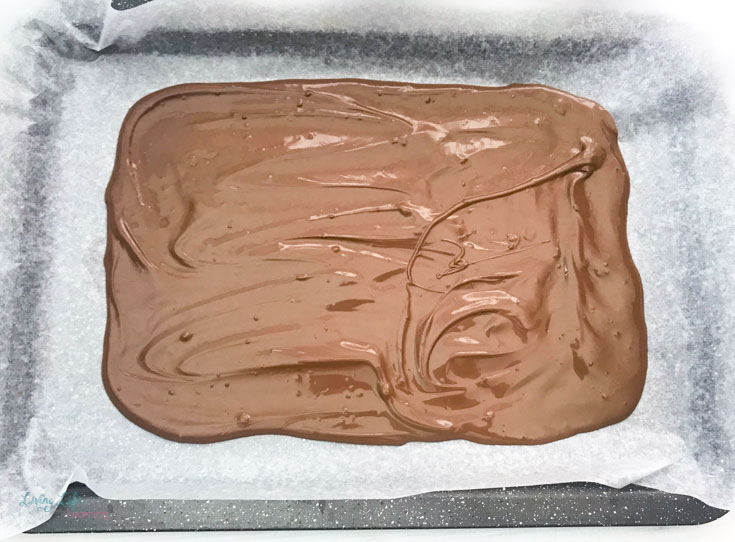 Once the chocolate is spread out, use the large candy eyes, red M&M and 2 pretzel twist halves to form 'reindeer' in the melted chocolate.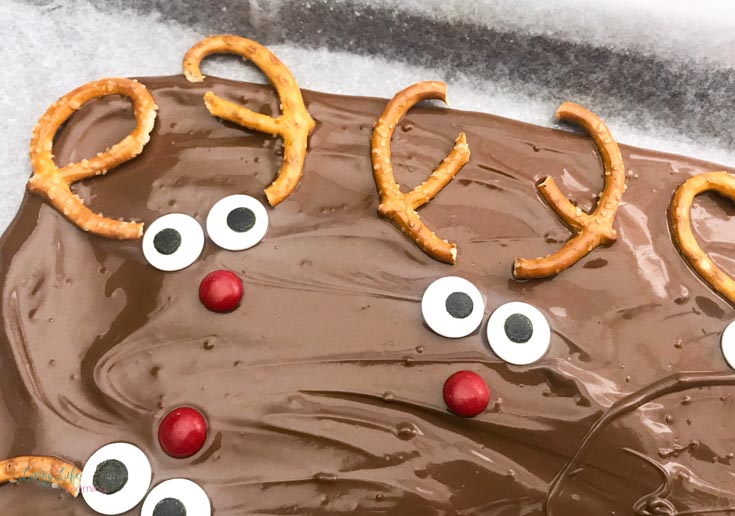 Allow the chocolate to fully set and then gently break apart the reindeer.
When it was time for the "breaking" of the bark, my kiddos thought that this was one of the most fun parts! Let them have fun as every piece of bark should look a little bit different. As long as they can have the eyes, nose, and antlers somewhere on the broken piece, the rest is no big deal!
While I'm a big advocate of finding balance with sugar in our home, making these during the holidays is a tradition that I look forward to. If you feel that the portion size is too big for your family to consume and are worried about having too much sugar, gift a few fun holiday treat bags to your neighbors and friends! They'll be more than happy to "help" you consume these delicious holiday treats!
More Christmas Recipes for you to Consider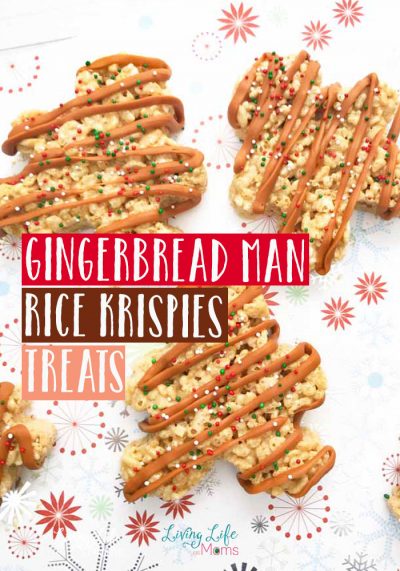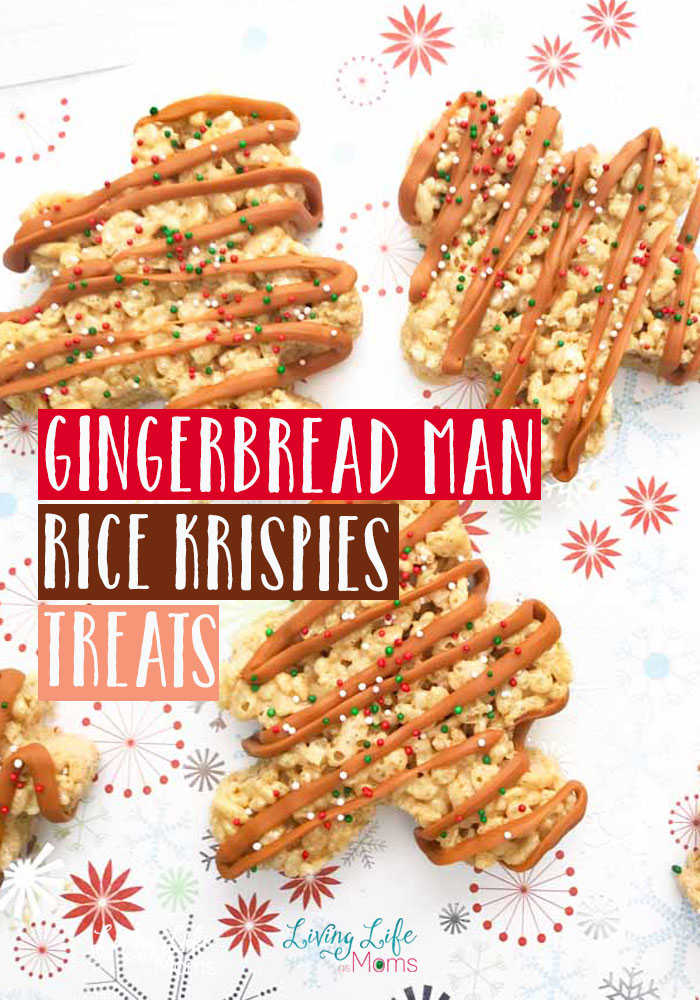 Gingerbread Man Rice Krispies Bars
Get Weekly Updates
Taming the chaos of motherhood -
Subscribe and get a daily schedule printable