These Gingerbread Man Rice Krispies Treats are the perfect way to kick off the holiday season!
Every time the holiday season rolls around, I'm always on the hunt for new holiday recipes. And truth be told, I don't tend to have a ton of extra time during my day to spend cooking up something elaborate in the kitchen. This is why I've fallen head over heels for these super simple holiday Rice Krispies treats.
Not only do they take minimal time, but they are literally so adorable as well.
One of the other big aspects of baking and cooking that I try to do is find recipes where my kiddos can help and let me tell you, this one hits the mark! Besides me helping in making certain that they stay away from the hot stove, etc., they can do a lot of these steps and really feel as though they are contributing as well! To me, that is huge! Cooking time in the kitchen together as a family creates amazing memories!
>> See more Rice Krispies Treats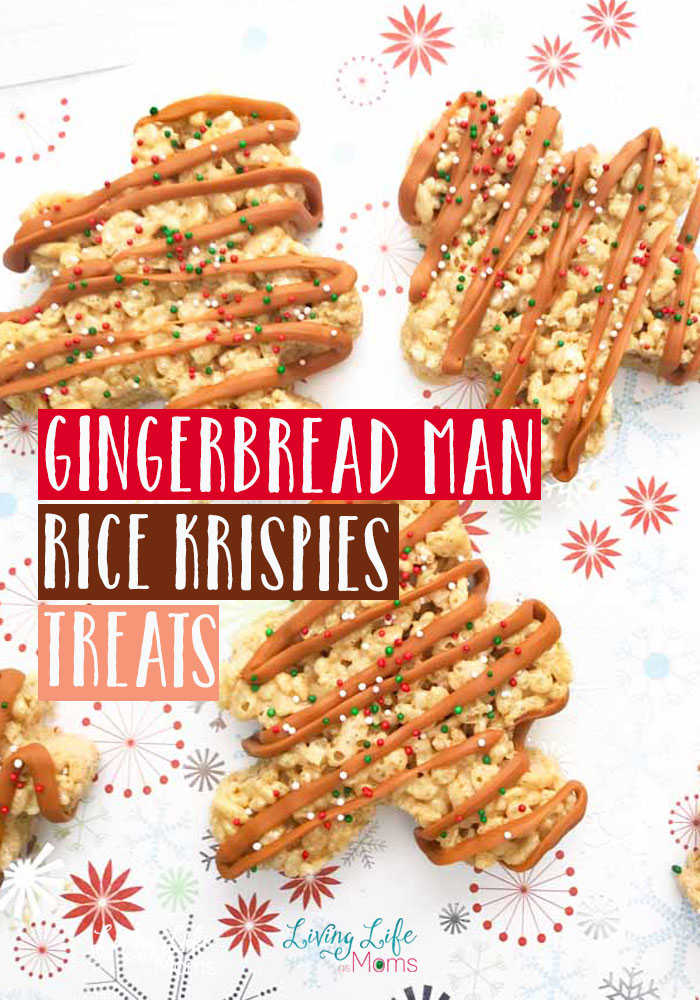 Ingredients Needed for Gingerbread Man Rice Krispies
Directions
Line an 8×8 baking dish with wax paper or foil (if using foil for easy cleanup, make sure to spray with nonstick cooking spray)
Add the butter and mini marshmallows to a medium-size saucepan.
Heat on low-medium heat, stirring occasionally.
Once the marshmallows begin to melt, add in the cinnamon, molasses, and ginger and continue to stir until combined.
Add in the Rice Krispies and fold them into the marshmallow mixture.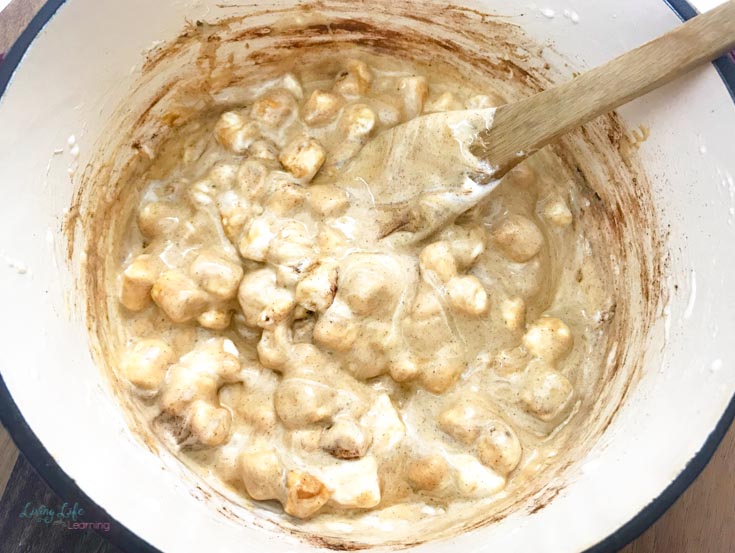 Pour the mixture into the prepared baking dish and press down using the back of the spoon.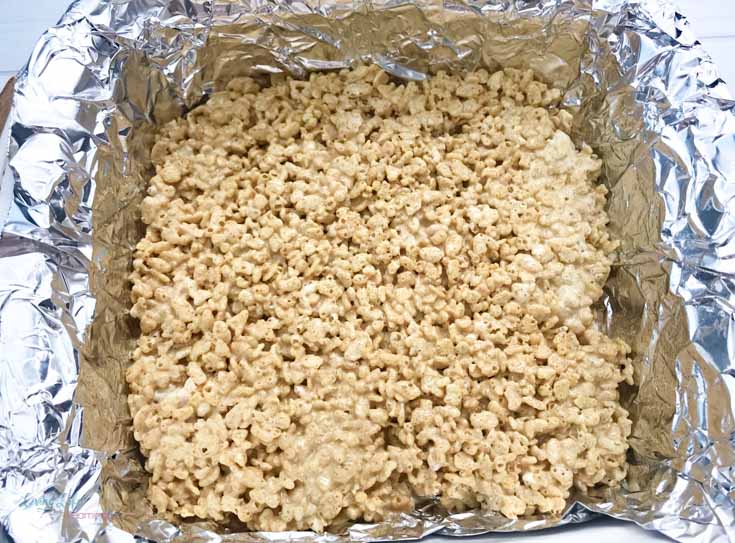 Place the Rice Krispies in the fridge for 30 minutes.
Line a baking sheet with wax or parchment paper.
Remove from the fridge and use the gingerbread cookie cutters to cut the Rice Krispie Treats. Place the treats on the lined baking sheet.
Pour the gingerbread candy melts into a microwave safe dish and heat in 30-second increments, stirring until melted.
Remove from the microwave and let cool.
Scoop the melted chocolate into the small sandwich baggy and snip one corner using the kitchen scissors.
Gently squeeze the gingerbread chocolate from the baggy and onto the gingerbread men in a back and forth diagonal motion.
Repeat with all gingerbread men.
*Makes 4 large Gingerbread men or 3 large Gingerbread men and 8 small
See?! Could they seriously be any cuter?! Don't let these gingerbread escape your holiday baking schedule!
More Christmas Treat Ideas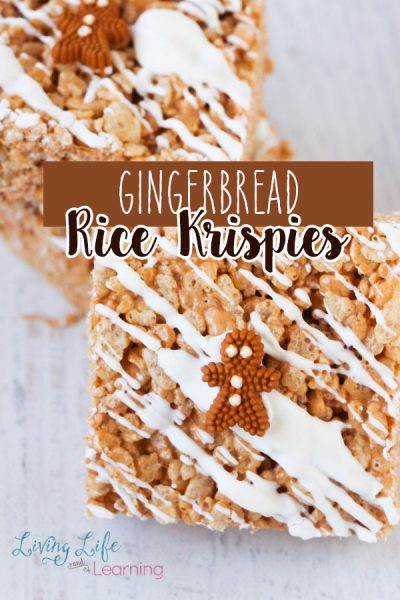 Gingerbread Rice Krispies Treats
Get Weekly Updates
Taming the chaos of motherhood -
Subscribe and get a daily schedule printable