Best Gift Ideas for Teen Boys
If you've been wracking your brain for the best gift ideas for teen boys, look no further than these awesome suggestions! Gift giving has never been easier!
Trying to find the perfect gift for your teen boy shouldn't be hard. It's no secret that as kids age, they tend to change their likes and wants at the drop of a hat. What does that mean for parents? That sometimes, gift ideas are completely up in the air.
This holiday season, start early and begin thinking about what gifts are great for teen boys. Talk to them, find out their likes and dislikes and then make a list of possible options to shop for.
Don't put a ton of pressure on yourself because the earlier you start shopping for gifts, the more time that you'll have to process through all of them.
No matter if your teen boy loves electronics, or good old books and fashion, this list of gift ideas for teen boys is certain to be a great starting point for your holiday gift guide!
Recommended Books for Teen Boys
Take a look at these amazing books that will surely inspire teen boys. They will be motivated and can acquire great life skills, too!
Shoot Your Shot: A Sport-Inspired Guide To Living Your Best Life
Life Skills for Teens: How to Cook, Clean, Manage Money, Fix Your Car, Perform First Aid, and Just About Everything in Between
The Boys Who Challenged Hitler: Knud Pedersen and the Churchill Club
Limitless Confidence For Teens: Build Unshakeable Self Confidence, Claim Happiness, and Become Your Best Self
Mini Habits for Teens: Small Changes to Help You Navigate Life's Challenges
Life Skills for Tweens: How to Cook, Make Friends, Be Self Confident and Healthy. Everything a Pre Teen Should Know to Be a Brilliant Teenager (Essential Life Skills for Teens)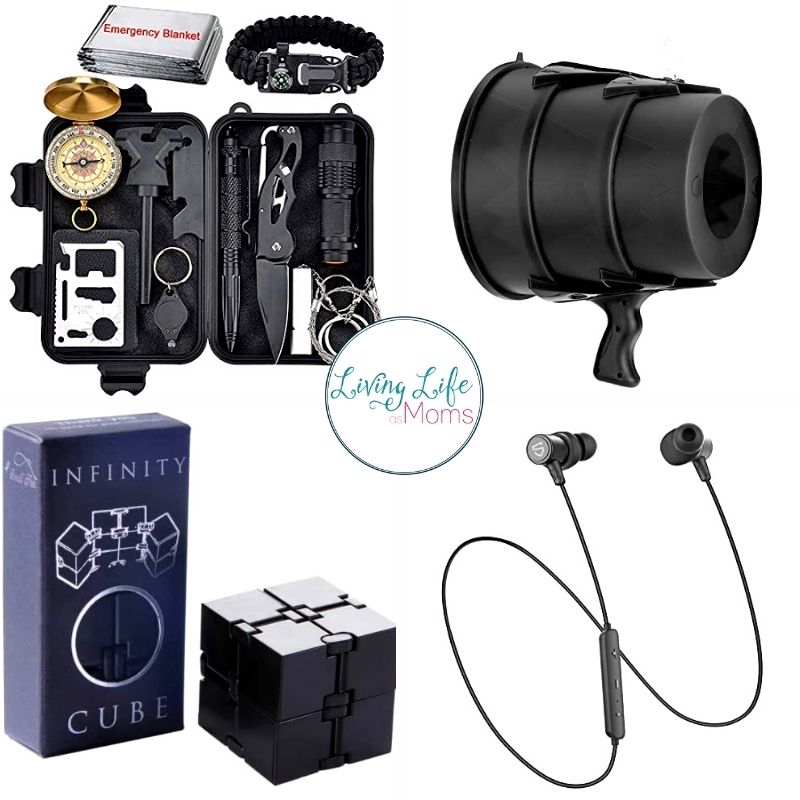 Recommended Room Decoration Items for Teen Boys
Personalized Gamertag Light Sign
If you have a teen gamer, they will definitely love to receive this LED Gamertag Sign!
This art piece is perfect for your teen boy who loves sports.
Best Gift Ideas for Teen Boys
Teen boys will surely love these gift ideas.
Is your teen annoyed by flys in the house? This salt gun is just perfect for solving this problem and let him have fun.
More Gift Ideas
Still confused about what gift you should get? Have a look at these Electronic Gifts for Kids that can be Educational Tools too.
If you want to know what kind of gifts a teenage gamer will love, check this list of the best Gifts for Teen Gamers.
If you like this post, make certain to check out these other great posts as well!
Best Gift Ideas for Teen Girls
15 Ways for Teens to Make Money
More Ideas for Teens
Things I Want My Teenage Daughter to Know
5 Things I Want My Teenage Girl To Know Before She's an Adult
64 Gifts the Teenager in your Life Will Actually Like by Today