Pretzel Snacks You Have to Try
For fun, simple, tasty treats, you can't beat these pretzel snacks. You have to try them all! Which one is your favorite?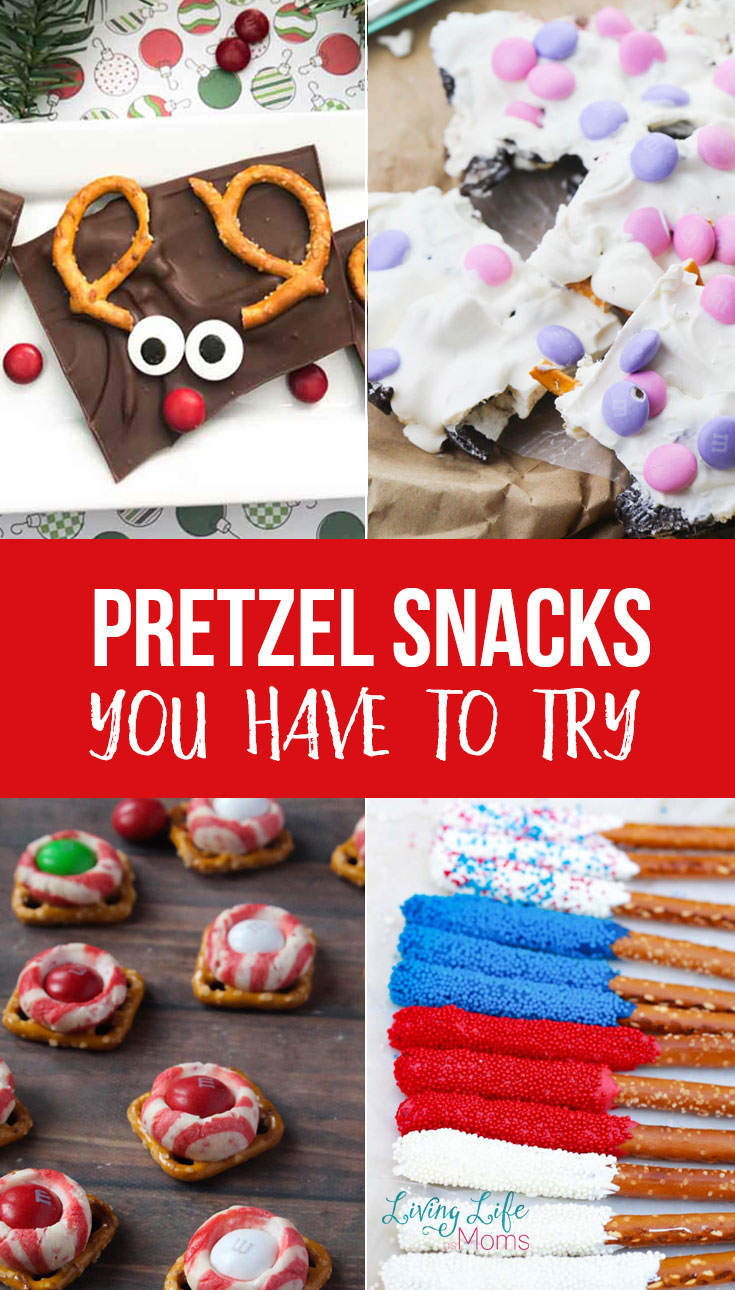 I love easy, yummy and filling snacks. And as an added bonus, I love snacks that my kids and I can make together. At every holiday season, I make a point of whipping up easy-to-make and kid-friendly treats for my kids and I to create together. It's become part of our family traditions.
Pretzels are one of those snacks that are so versatile. You can dress them up, dip them, decorate them or use them as decoration. So they make great ingredients too for other fun treats. And we've used them many, many different ways.
Check out a few of the pretzel snacks you have to try that we've created as a family.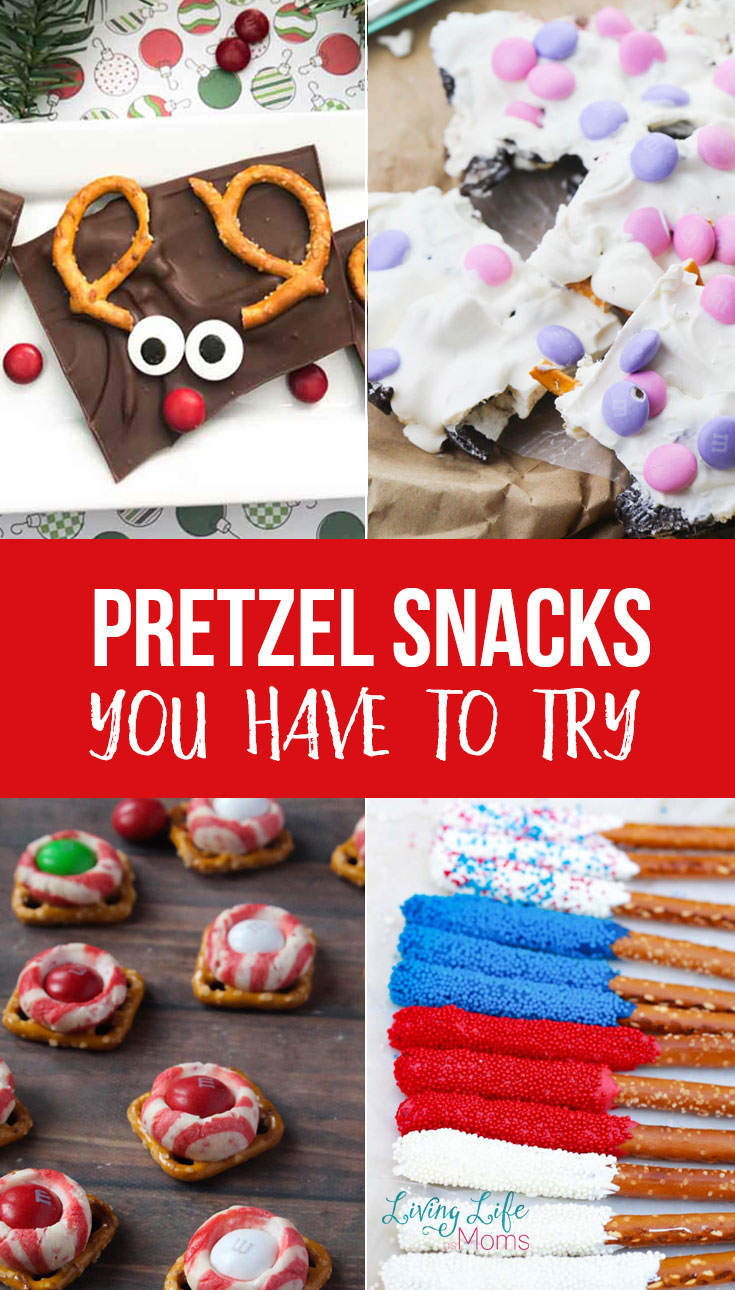 Pretzel Treats with Variety
There are as many different pretzel-based treats as there are kinds of pretzels. You can take any kind of pretzel and make it instantly better by adding just a few more things to them, or by adding them to something else.
First, these Easy Chocolate Covered Pretzel Treats are delicious and super simple. Whether you're making them for a special occasion, or just as a fun after-activity snack, this recipe doesn't require a ton of prep or time. And they look like you spent way more effort than you did!
And this Unicorn Oreo Pretzel Bark starts with your basic pretzel and turns it into something amazing. Unicorns are a fun trend, and you can share the excitement with these themed pretzel treats. Try making this bark recipe for a unicorn-themed party. Or just for fun with the kids. And there are tons of variations you can do too!
Pretzel Rods
One of our favorite pretzel forms is the the pretzel rod. They're perfect for dipping, decorating and devouring. And you can package them up for gifts, bake sales, donations or prizes too.
First, try these Mardi Gras Pretzel Rods, with fun Mardi Gras colors. Use sanding sugar or crushed candy for the decorations on these.
For a green-and-white themed treat, try these St. Patrick's Day Pretzel Rods. Drizzle, sprinkle and share these pretzel-based treats with all your St. Patty's Day party guests. And you can add in the sparkly sprinkles too, for a glittery St. Patrick's Day treasure hunt.
If you're studying the ocean or sea life, these Ocean Dipped Pretzel Rods might make for a perfect ending — or even start — to your unit. Or even make it part of the lesson. Try water zones, or food chains, or even pollution.
Customizable Pretzel Snacks You Have to Try
And these Pretzel Kisses are one of those hugely useful recipes, because it's so customizable. We've got the recipe adjusted for Christmas, but you could change the ingredients to suit any occasion. It's so easy to make yet looks fantastic and tastes amazing.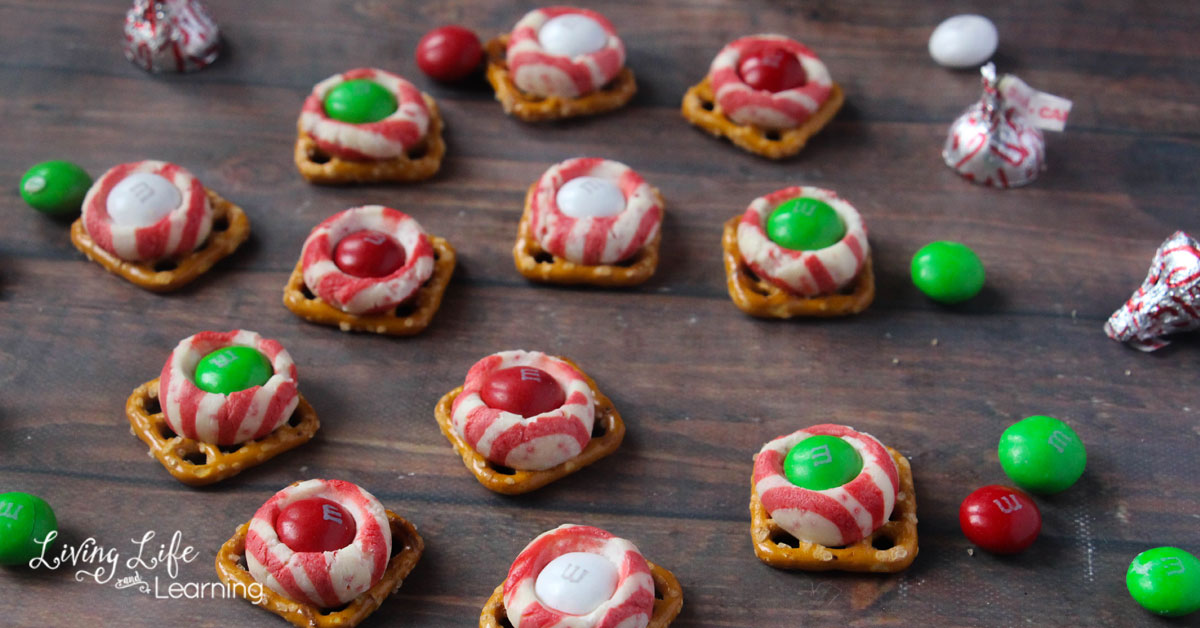 For example, this Finding Dory Chocolate Pretzel Treat recipe is a similar one to the Pretzel Kisses, yet so different! This just shows how many ways pretzels can be used to create great themed recipes, no matter what the theme might be.
And for the ultimate in super-simple yet super-amazing pretzel recipes, you have to try this Chocolate Reindeer Bark. With just four ingredients, you can get something that looks like it took a whole lot more effort than it did! And this one is so kid-friendly, even the youngest chefs can help you make it. Who doesn't love Rudolph?
For fun, simple, tasty treats, you can't beat these pretzel snacks. You have to try them all! Which one is your favorite?