Are you worried you missed someone on your Christmas list? Not sure what you'll be cooking for Christmas dinner without breaking the bank? You need a plan. Grab the Black and Christmas Printable Christmas Planner so that you can get ahead on your holiday shopping and meal planning while doing it in style.
While I love a good Christmas planner, sometimes the green and red planners can get old and sometimes I just want to plan in style.
I love printing out a good planning sheet because if it looks great I'm happy to have it out on display and I enjoy writing in it.
Some people love a good digital or online task list but for me, I like the act of writing it all out and then checking off my lists when something is completed.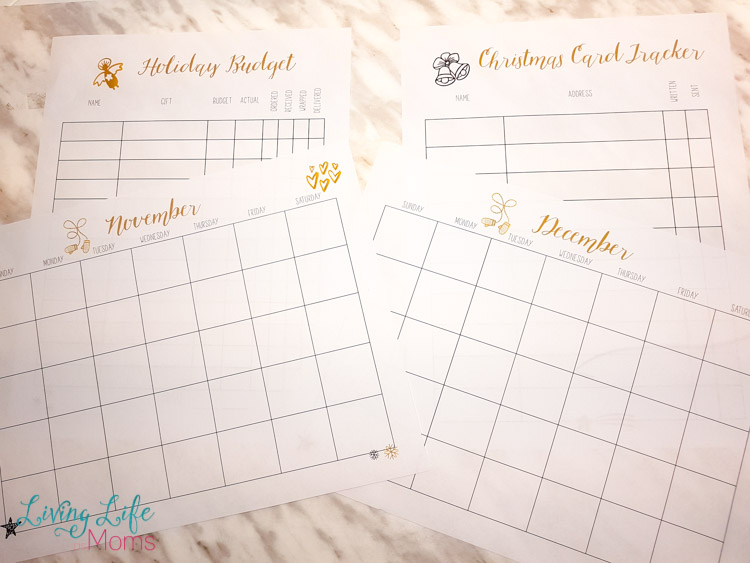 Enjoy these plan November and December calendars so you can use this again next year. I hate saving dated planning pages because I know I won't need them again.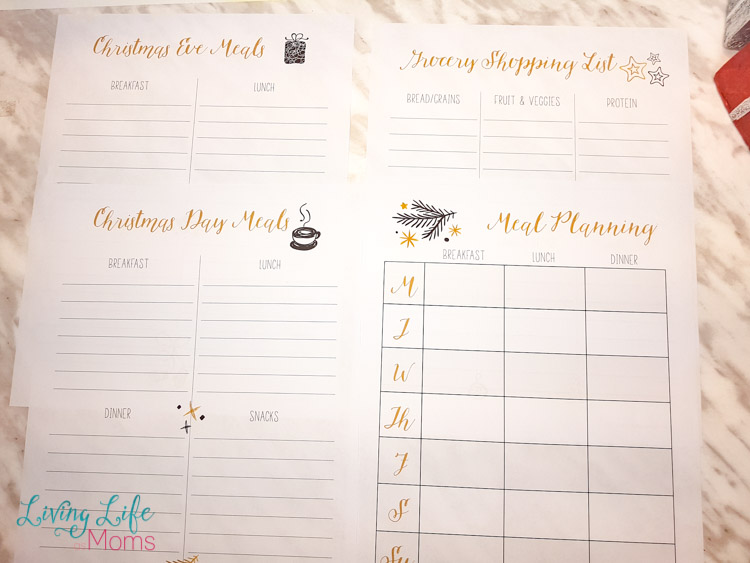 Christmas meal can be a huge task especially if you're hosting your family. I like to shop ahead and see what I can find on sale so that I'm not wondering what I'm going to do last minute.
That only makes things even more stressful and who wants that?
Once I have the main course figured out, everything else is super easy. Add in sides or appetizers and with a large dinner, I always do a lighter lunch or we do an early dinner depending on when guests are arriving.
With huge sales happening for Black Friday and Cyber Monday, this is the perfect time for buying gifts. I have lists for everyone so I know what to keep an eye out for.
Sometimes I"m not sure what I'm going to get them and I can shop the deals and find something for them quite easily.
We love reading a ton of Christmas books with the kids in December so I keep a running list of books that I can grab from the library or purchase.
If you're into Christmas movies, this a great time to buy them too, then you can to watch them again year after year.
Grab the planner and get ahead with your Christmas meal planning and Christmas shopping so you're not scrambling last minute for gift ideas.
Enjoy the holidays, this is a time for rest and family, you get to enjoy it too.
I have something special for you guys since today kicks off the first day of the Christmas Blessings Giveaway.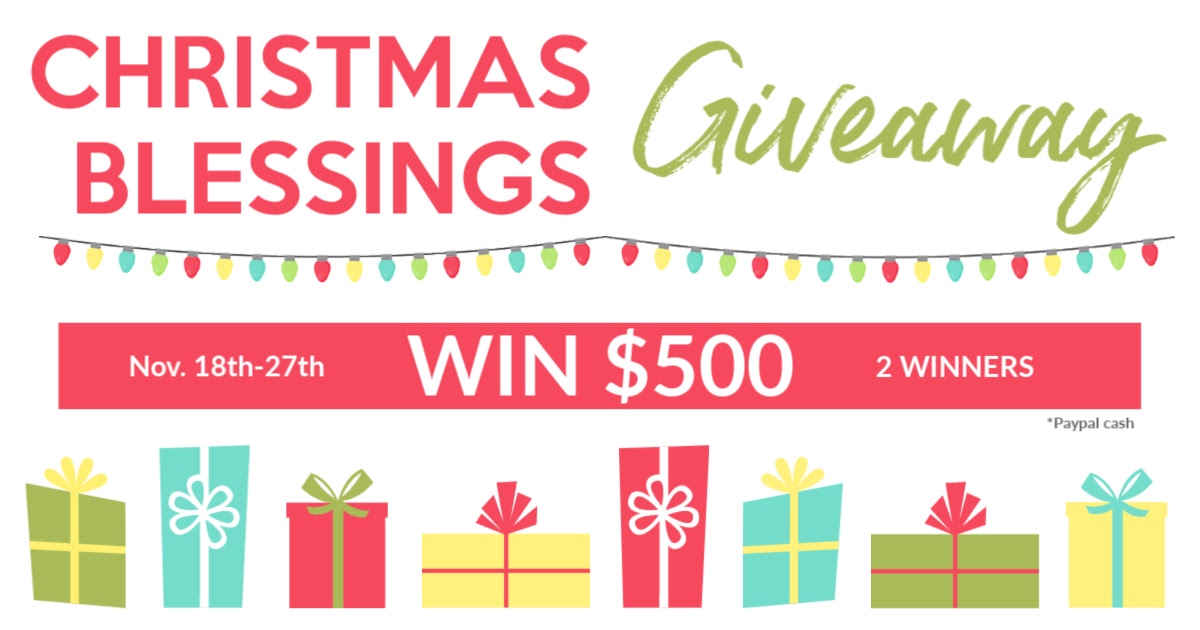 While we wish we could bless many more families, we were able to come up with a big prize for TWO families – $500 each (delivered via Paypal) – that we pray will make a big difference in their lives this Christmas season – whether it's to fulfill their kids' Christmas wishes, pay off some bills, or to help build some savings, our prayer is that it helps to lessen any financial burden and/or fills a specific need.
There are lots of entry options in the Rafflecopter form below – the more you enter, the better your chance of winning! I know it can seem tedious and time consuming to go through all the entries, but isn't a chance at $500 worth it? I think it is! Plus, all of these amazing bloggers donated their own money toward the cash prizes, so this giveaway wouldn't be possible without them. I hope you'll take the time to check out each one. Who knows, maybe you will find some new blogs to follow.
The giveaway will run from Monday, November 18th through Wednesday, November 27th (ends at 11:59pm EST). Winner will be notified by email shortly after the giveaway ends and will have 48 hours to respond to claim the prize or another winner will be drawn. You must have a Paypal account to win. By entering this giveaway, you agree to be added to the email lists of the participating bloggers. Please be sure to read the Rafflecopter terms and conditions upon entering.

a Rafflecopter giveaway
More Christmas Ideas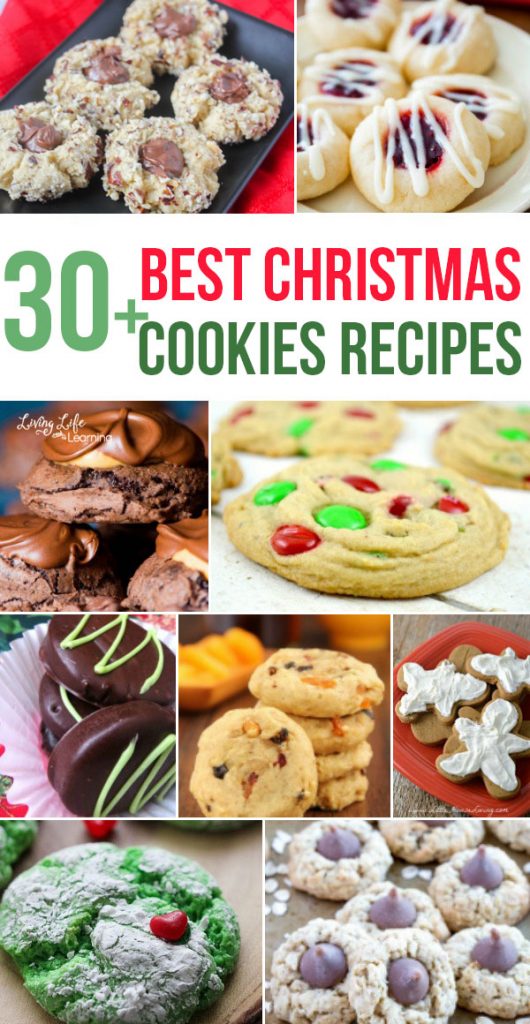 Best Christmas Cookies Recipes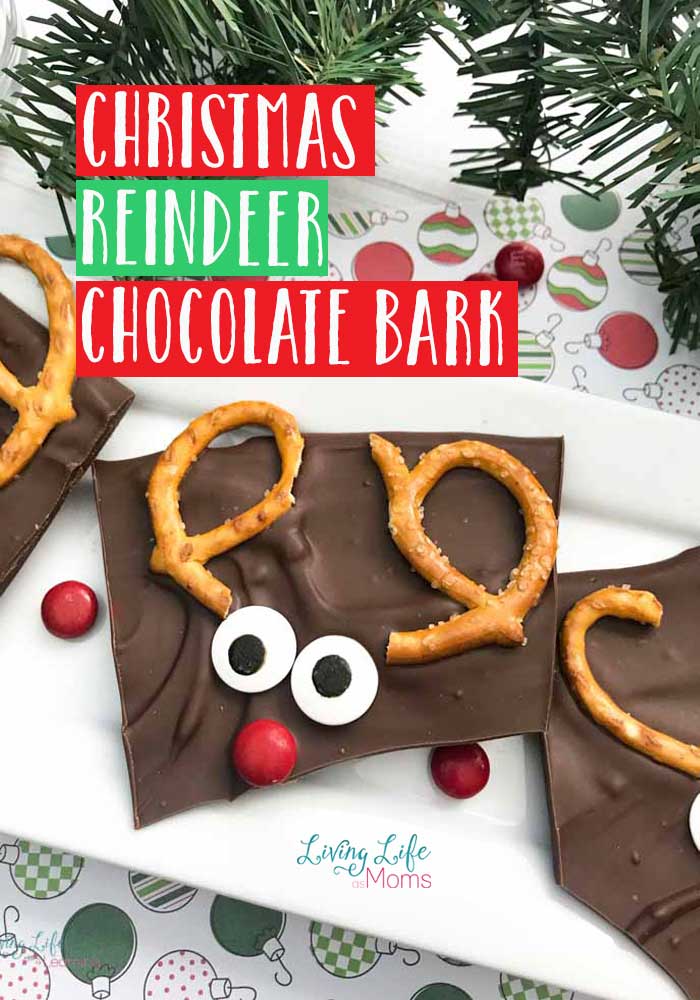 Christmas Reindeer Chocolate Bark
Get Weekly Updates
Taming the chaos of motherhood -
Subscribe and get a daily schedule printable