Who's ready to celebrate Mardi Gras with these amazingly festive Mardi Gras Dipped Pretzel Rods? These treats will make the perfect party favor, or spice up any party with these amazing colors.
Having a party or just want to have a nice dinner, finish it off with these wonderfully colored pretzel rods, they're so easy to make but look amazing.
Package them up to give as party favors or as a gift for a special someone.
And don't forget to check out more pretzel snacks you have to try!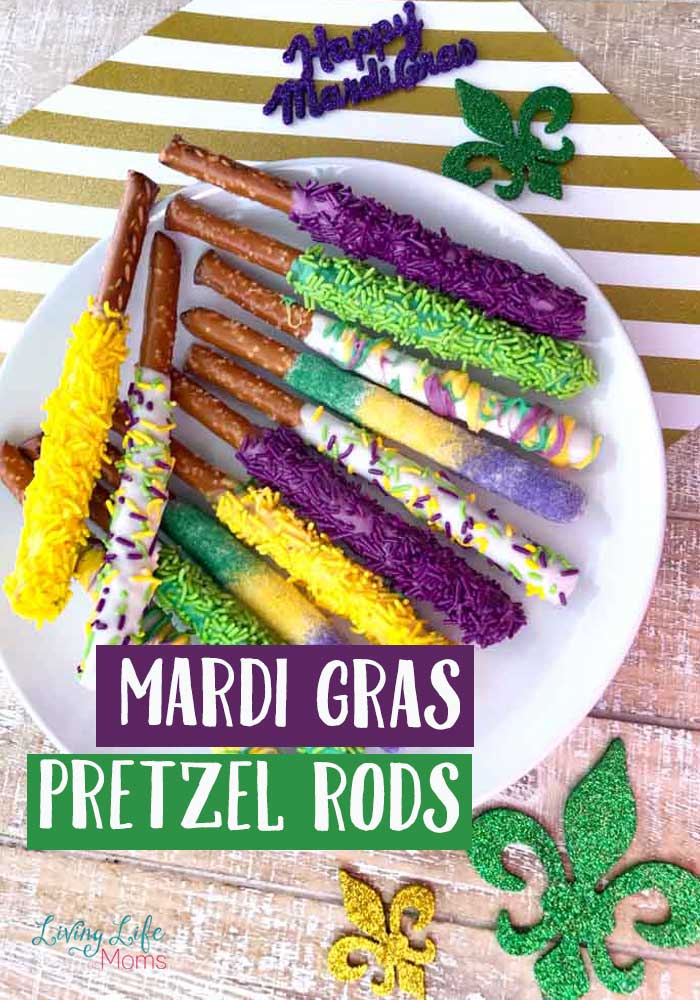 Mardi Gras Dipped Pretzel Rods
These pretzel rods are the perfect party treat with their amazing colors and can match any of your Mardi Gras decorations.
Melt the candy coating according to package directions giving special care not to overheat the candy. If the candy is overheated, it will be too thick.
You can add 2 teaspoons of vegetable shortening or coconut oil to help thin the candy but do not add any other type of liquid as the candy will seize and harden.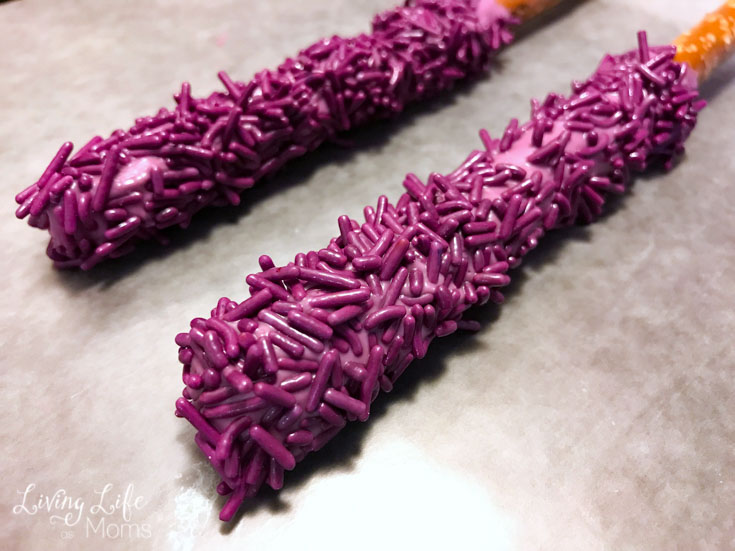 You can use each of the sprinkles on their own or mix them together for a different pattern and do both which is what we did here.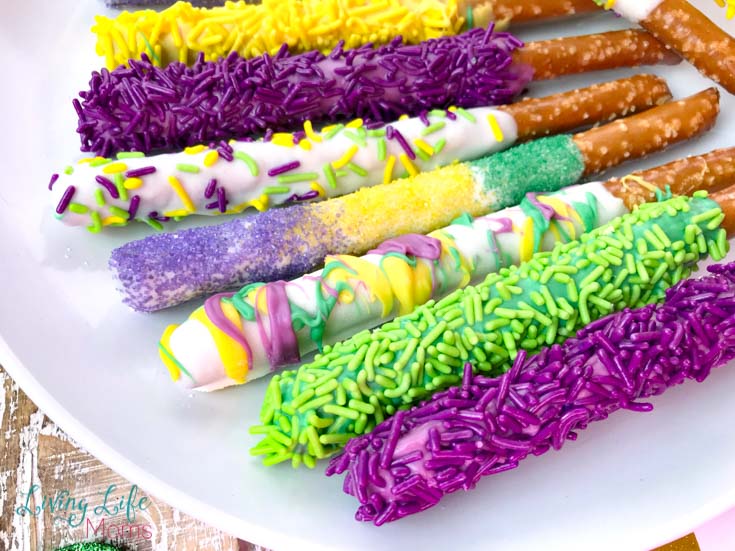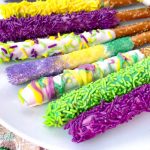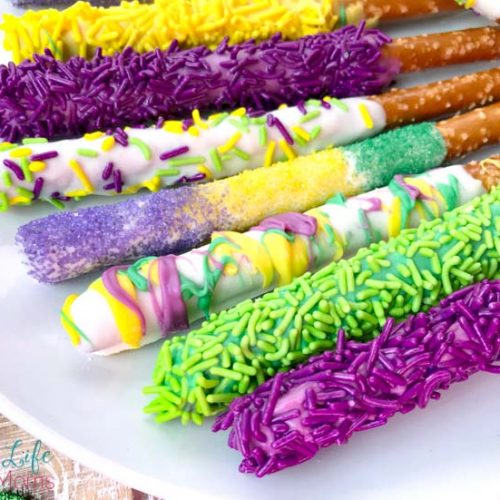 Mardi Gras Dipped Pretzel Sticks
Ingredients
Pretzel Rods

White Candy Melts

Yellow Candy Melts

Purple Candy Melts

Green Candy Melts

Assorted sprinkles in yellow, purple and green

Assorted sanding sugar in yellow, purple and green
Instructions
Place the candy melt one of each color into a microwave safe bowl and melt in 30-second increments and stirring each time until completely melted.

Pour the candy coating over two-thirds of the pretzel rod and shake gently to remove any excess.


If you're adding sprinkles, add them now, larger sprinkles have to stick while the candy melt is wet.

Place the pretzel rods on a prepared baking sheet lined with wax or parchment paper.

If adding a second color of candy melt, allow the first color to set first. Then drizzle with the second color and transfer to a clean parchment paper to allow it to set.

Allow the pretzel rods to set completely before you serve or package them.
Store the pretzel rods in an airtight container at room temperature. If you place them in the refrigerator, it may cause the pretzels to soften. You could even package them up as gifts.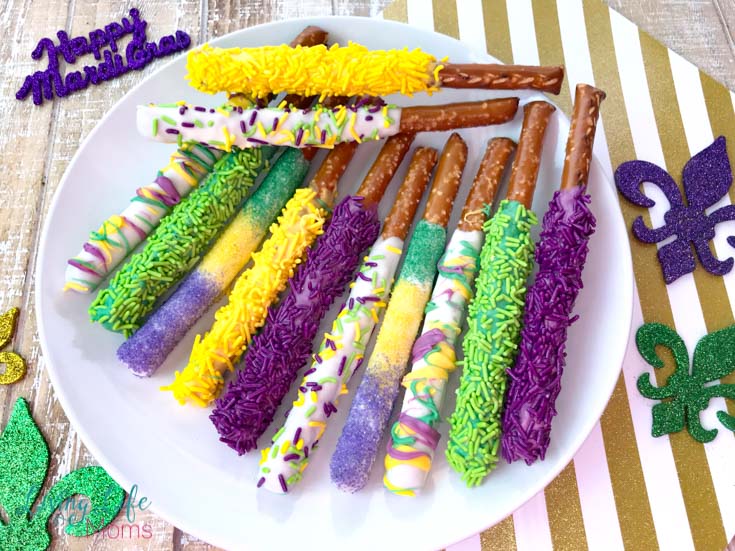 More Pretzel Treats
If you're a fan of pretzel treats try one of these other pretzel desserts, they'll be a huge hit.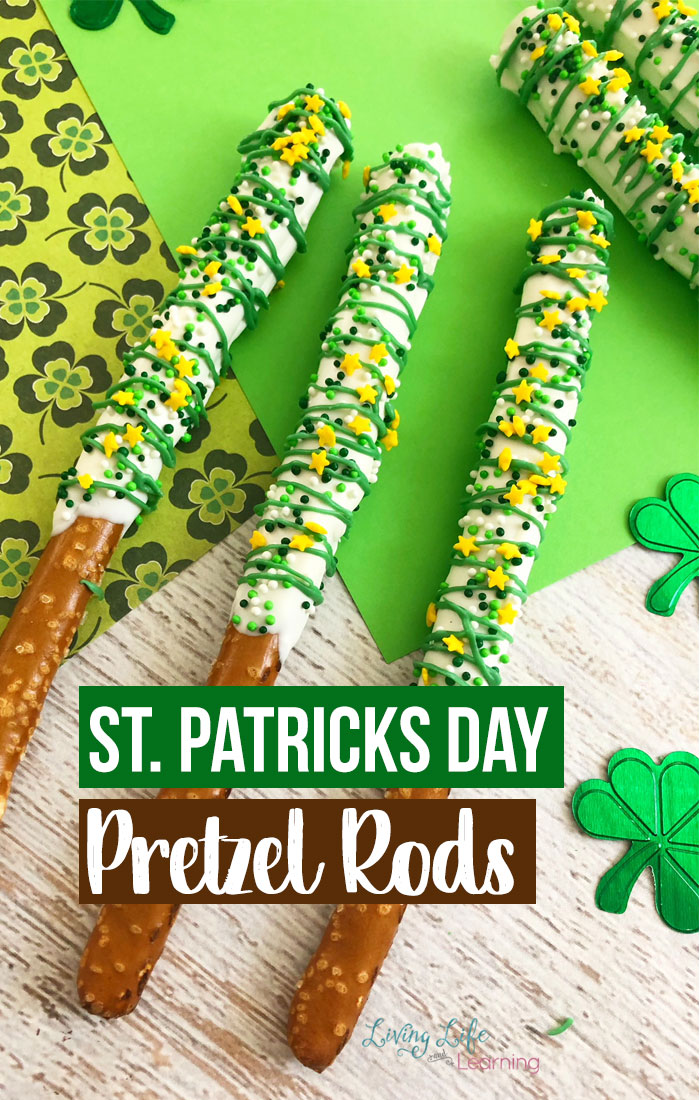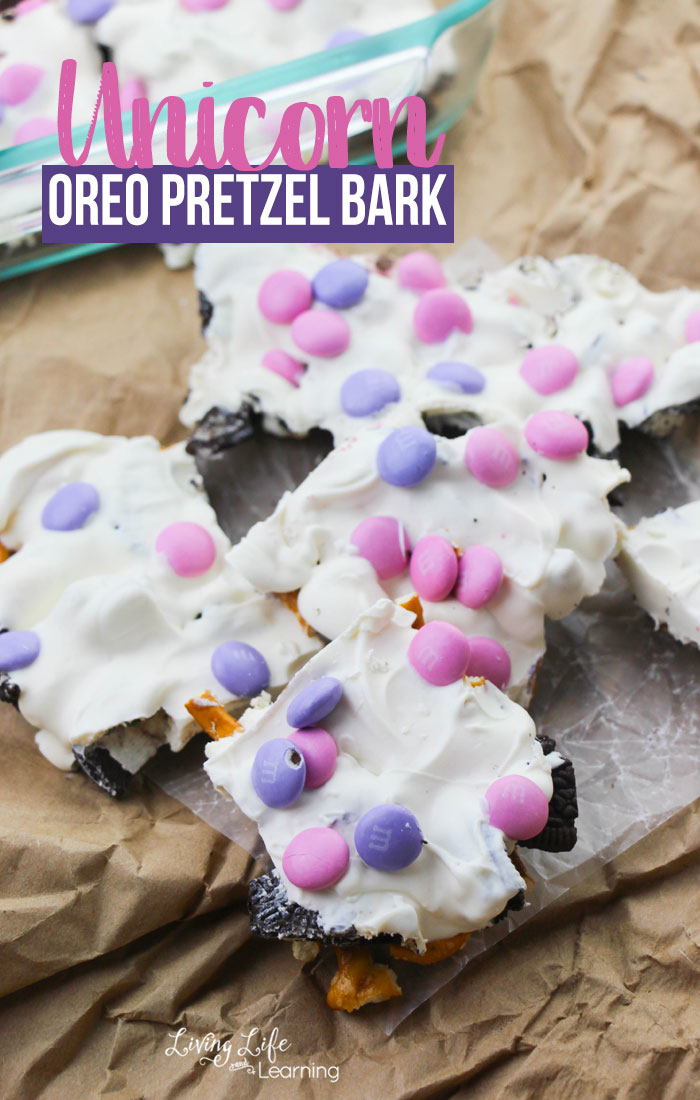 Get Weekly Updates
Taming the chaos of motherhood -
Subscribe and get a daily schedule printable