The most wonderful time of the year is coming right up and we enjoy celebrating it to its fullest! We make crafts, activities and so much more (including snacks) to celebrate the season. In this post, you will find out how to make these fun, beautiful and festive pretzel kisses. And you will learn just why these pretzel kisses make the best holiday snacks.
Ingredients:
24 waffle-style pretzels

24 Hershey's kisses
(I used peppermint)
24 Holiday M&M candies
 KISSES Holiday Candy Cane Mint Candies (33-Ounce Bag)
 M&M's Holiday Limited Edition Bundle: Peppermint White Chocolate
 Snacks (Fat Free Waffle Pretzels, 2 LB)
&
1. Preheat oven to 350 degrees F.
2. Line a baking sheet with tinfoil or a silicone baking mat.
3. Place pretzels on baking sheets, spacing out so they don't overlap.
4. Unwrap Hershey's kisses and place one in the center of each pretzel.
5. Place in preheated oven for 2 minutes, until kisses become glossy.
6. Remove from oven and place one candy-coated chocolate in the center of each pretzel, pushing down gently to set.
7. Chill in refrigerator before serving.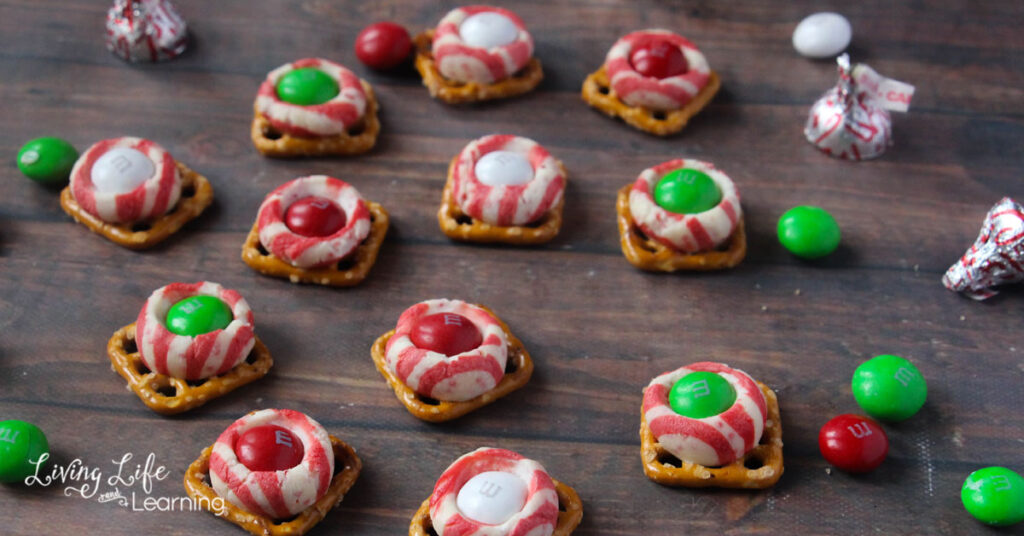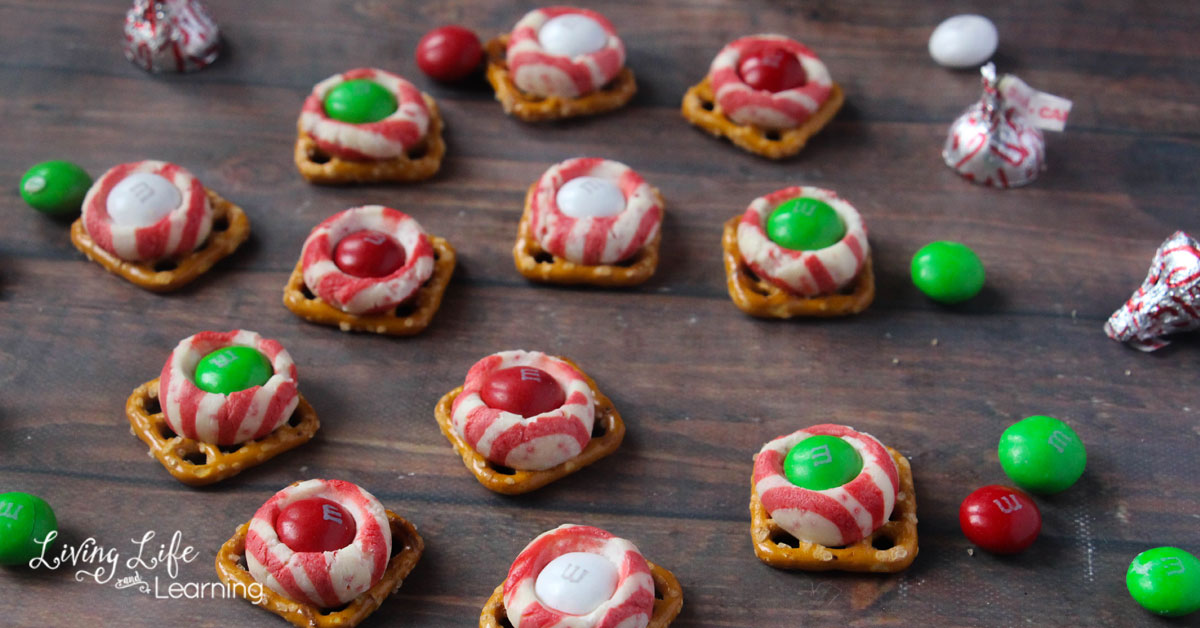 Thank you for visiting our Pretzel Kisses Make the Best Holiday Snacks post!
Here are some more holiday snack ideas for a party or anytime!
More Holiday Snacks
Finding Dory Chocolate Pretzel Treat
Get Weekly Updates
Taming the chaos of motherhood -
Subscribe and get a daily schedule printable