How to Draw Workbook for Kids
This amazing workbook contains over 78 different illustrations that your child can draw in 6 easy steps. This guided workbook will help your child learn the basic steps to take an empty page to a full-on illustration and beyond. These illustrations are the perfect stepping stone to over-all illustrative design.
**This is a digital product, no physical product will be shipped.
Description
How to Draw Workbook for Kids
Use this awesome "How to Draw" workbook to teach your kids the basics of drawing over 70+ characters.
This is a great resource for any artist, whether you're just starting out or looking to brush up on some skills. It's also perfect for parents who want their children to learn how to draw!
The book includes step-by-step instructions and illustrations that will help you get started with basic line drawing techniques.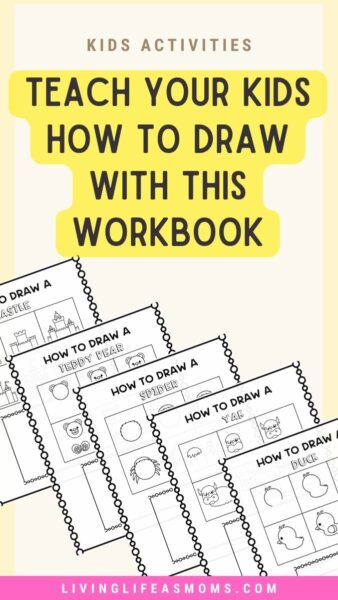 Fun Drawing Lessons for Kids
Typical art classes will start with basic techniques on geometric shapes, and correct proportions – but with this workbook your kid could cut to the chase and draw something in as little as 6 steps.
The workbook has one page per object or animal with an area beneath it to start the drawing exercise. With these individual drawing guides, children will be able to work their creative muscles for future art projects.
From fluid lines to complex objects, this drawing guide is perfect as an illustrative curriculum for kids. Doing this activity with my kids was lots of fun, you can watch the drawing tutorial here.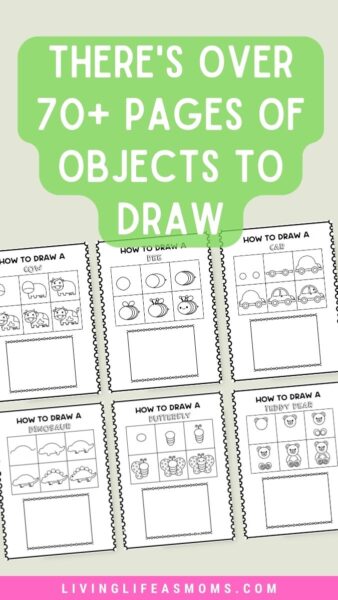 Build your Character Drawing Skills
With this workbook, you'll have access to more than 70 different animals and characters. You can use them to practice your drawing skills, or even create your own character drawings.
You'll find everything from drawing a castle to drawing an example of an "X-ray". You can start building your own drawing experience or that of your children – or both! You can grab a small drawing board, or several blank pieces of paper and you will be a drawing expert in no time!
Work with your own Drawing Kit and Color Palette
These drawings come in black and white – so have your children work their magic with the color wheel and color in the wonderful illustrations once they are completed. These are full-figure drawings that will help your children develop a good sense of composition.
Favorite Farm Drawing Lesson: Practice drawing the farm animals and then create a farm landscape with all the animals in the scenery. This will be a great way to go from simple drawings to a complete concept drawing.
Artistic Concepts Put into Practice
Using basic shapes, straight lines, diagonal lines, and other figure drawing techniques you can learn how to draw over 70+ different objects and characters. Each page contains a grid instruction showing how to draw an object, animals, or figure with a few lines. There is also a space to draw beneath this instruction making it super easy to follow.