45+ Hobbies for Stay At Home Moms That Don't Break The Bank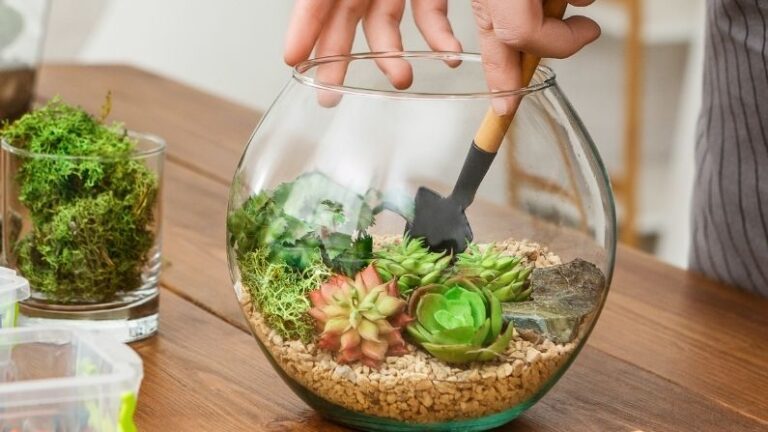 This list of fun hobbies for stay at home mom is awesome for finding things you can do when you're bored, need a break, or want to schedule "down time" into your day or week, and will help you not go stir-crazy as a stay at home mom!
45 Hobbies for Stay At Home Moms
Free & Budget-Friendly Hobbies For Stay At Home Moms:
Bird-watching
Geocaching – free apps available
Hiking local trails
Adult coloring books
Hosting a board game night
Watch documentaries
Try some new workouts
Outdoor Activities for Stay At Home Moms:
Remote Airplane flying
Fishing
Bike riding
Preparing for a triathlon
Ice skating
skiing
gardening
Crafty/DIY Hobbies:
Origami
Knitting & crocheting
Baking
Embroidering
Photography – taking & editing pictures & video
Cookie & cake decorating
Jewelry making
Painting
Pottery – making or painting
Sewing creating clothing or toys
Scrapbooking
Hobbies to Expand Your Mind:
Masterclass and Skillshare are awesome places to learn new things!
Learn a new sport
Join an online or in-person book club
Learn to play an instrument
Learn a new language
Woodworking
Learn different makeup techniques
Learn hair style techniques
Write a book
Hobbies To Do With Your Children:
Take an art or cooking class
Taking care of indoor plants
Walking dogs at local shelters
Video game tournaments
Volunteer work
Learn magic tricks
Hobbies To Do With Your Partner (Great Date Night Ideas!):
Join a community bowling league
Local Trivia Night
Sample the best- & worst-rated restaurants in your neighborhood
Take dance classes
Stargazing/learning astronomy
Stay At Home Mom Hobbies to Make Money:
Start an Etsy shop to sell any of the crafts you make from the DIY list above!
Calligraphy – make custom invitations & thank you cards
Take surveys
Thrifting – ex. buying a cheap piece of furniture and refinishing to sell for profit
pet-sitting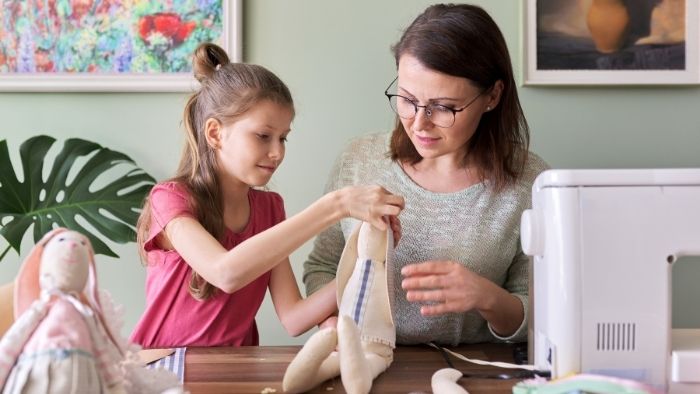 How To Find New Hobbies as a Stay At Home Mom
How to say at home moms get hobbies? Here are some great, local places to start your search:
Facebook Groups – great for finding local community events, groups & leagues
Church/Religious Institution
Friends & Family – tag along for some of their hobbies
Old Photo Albums – they help with thinking back to past hobbies you may have forgotten you loved to do!
How To Make Time For Your Hobbies as a Stay At Home Mom
One of the things I struggle with the most as a stay at home mom is what to do when I suddenly have some downtime.
I didn't have any hobbies for a long time, and even when I did, I would always talk myself into cleaning or organizing some random part of the house instead.
It is very hard to say "okay, I'm going to take time for me now" when there is a never-ending list of house chores to do, or games to play with the kids.
But, that's life. There will always be another dish to wash, another load of laundry to throw in – because your family is living in & using your beautiful home.
The name of the game is PRIORITIES. Why do we brush our teeth? Why do we wash our hands after using the bathroom? Because it's what we are supposed to do, it's important to us. We prioritize it.
It's the same thing with hobbies. If we don't really feel like it's important to us, we will knock it to the end of the list.
But, when we decide that "down time" for ourselves is an important part of life, it's much easier to see the ways to make that time happen.
Think about my brushing teeth example. It's probably just a regular part of your routine. You don't want stinky breath or cavities, right?
What if time for a hobby once or twice a week was part of your daily routine? You don't want miserable burnout, or nothing to talk to your partner about besides the kids, right?
You want your kids to see that it's healthy for adults to have different parts to their lives, things of their own that they can share with the people they care about.
A mindshift from "I'm taking time away from my kids" to "I'm being a healthy adult" may be what you need to start putting your hobbies higher on your list of priorities.
Related: Add THESE Things to Your Day as a Stay At Home Mom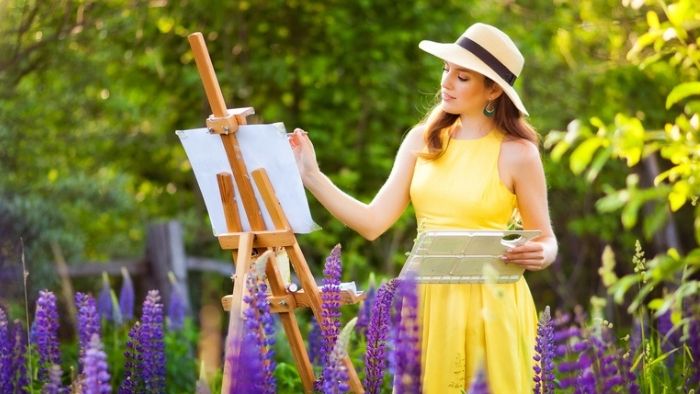 The BIGGEST Benefit of Having Hobbies as a Stay At Home Mom
Once you get into the routine of being your child's primary source of everything, your life can easily start to revolve around them. Kids get a huge chunk of your time and your money, and all of your thoughts pretty much automatically include a baby "pros/cons" assessment.
When this happens, it's hard to talk about anything else but kids!
Having a hobby or two as a stay at home mom is so great for giving you that change of scenery, knowledge, and pride of accomplishment that are so fun to share with the people you love. You'll definitely have things other than the kids to talk about when you get to talk to other grown ups!
Here Are Some More Posts For Stay At Home Moms You May Find Useful: