Strawberries are a favorite fruit in our house so imagine when they are paired with dessert, it's an instant hit. These heart strawberry cupcakes a great way to bake with your kids. I know I always get tiny helpers when I'm baking treats, cooking vegetables? No, but dessert, of course.
These strawberry cupcakes are moist and topped with a creamy strawberry icing and garnished with a juicy strawberry, a kid's perfect treat. I try to bake healthy but there are days when those scrumptious taste buds desire something deliciously mouth-watering and that may not be made with whole grain anything.
I had strawberries, flour, and butter and figured hey, I might as well bake some cupcakes because the fun is in decorating them and eating the icing as well.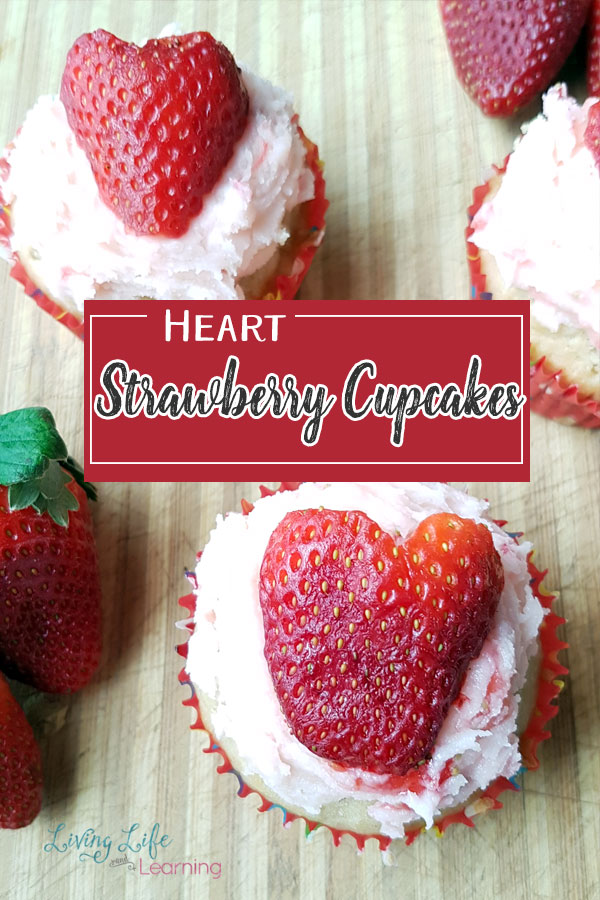 Heart Strawberry Cupcakes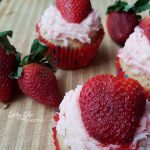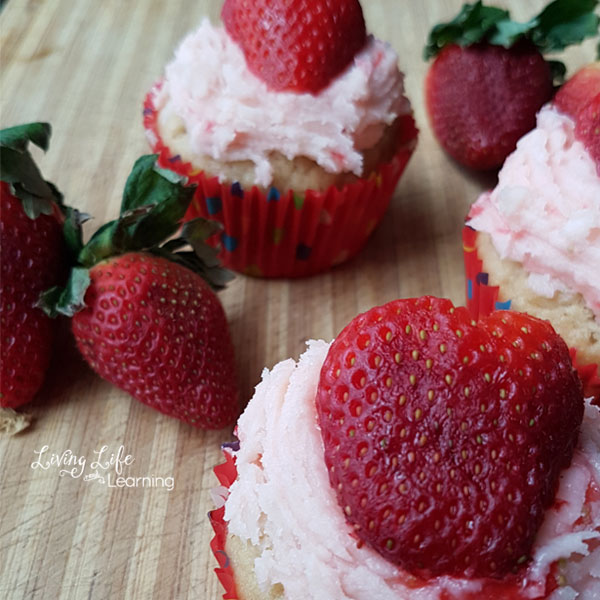 Strawberry Heart Cupcakes
Ingredients
1 3/4

cup

Flour

1/4

cup

Sugar

1/2

cup

Brown sugar

3/4

cup

Softened butter

1/2

tsp

Baking soda

1/4

tsp

Salt

1/2

cup

Strawberry yogurt

2

Eggs

Strawberries for garnish, chopped in halves
Strawberry Icing
1/2

cup

Softened butter

2

cups

Icing sugar

1/2

cup

Mashed Strawberries

1

tbsp

Milk
Instructions
Pre-heat the oven to 350F.

In a large bowl, cream together the butter and sugar first then add the milk, eggs, and yogurt.


In a separate bowl mix the flour, salt, baking soda, and baking powder.


Add the wet ingredients to the dry ingredients and mix.


Fold in the strawberries.


Line the muffin tin with cupcake liners and then fill a bit more than half.


Bake at 350F for in muffin tins for 14-18 min until an inserted toothpick comes out clean.


While the cupcakes are in the oven you can prepare the icing, mix all of the icing ingredients together.

I could have blended the strawberries together for a more consistent texture but I didn't want to clean another appliance so I minced up the strawberries and then mashed them down with my knife, slow but still worked and mixed in nicely with the icing giving it a pink color.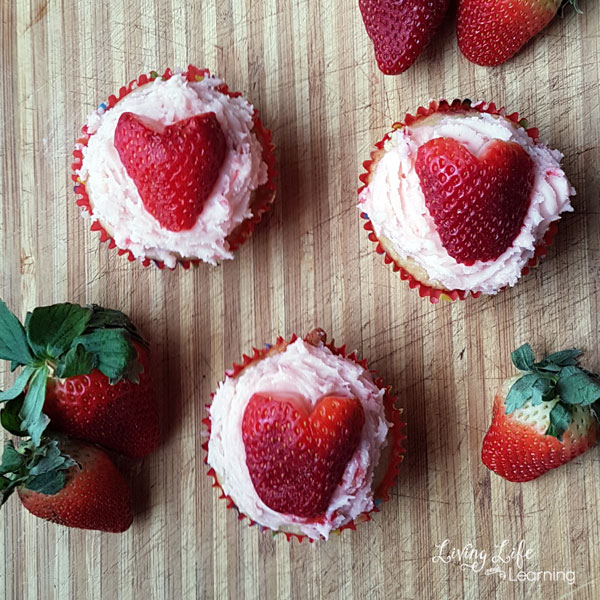 There definitely will not be any leftovers with these, my kids are capable of finishing all of these in one sitting if I let them. They're a great treat for Valentine's day or just to show them that you love them.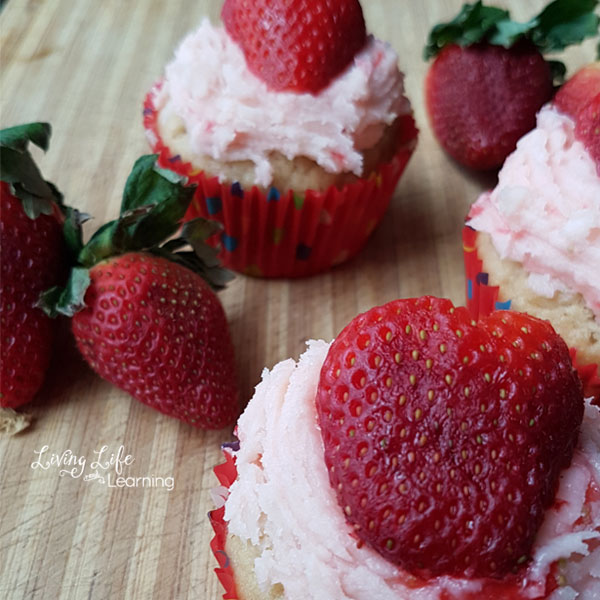 You can follow Gay Lea on Facebook, Pinterest or Twitter.
Disclosure: I am part of the PTPA Brand Ambassador Program with Gay Lea and I received Compensation as part of my affiliation with this group. The opinions on this blog are my own.
Easy Chocolate Covered Pretzels Treat
Delicious Pretzel Kisses Treat
Get Weekly Updates
Taming the chaos of motherhood -
Subscribe and get a daily schedule printable