Simple Instant Pot Meatball Subs – A Family Favorite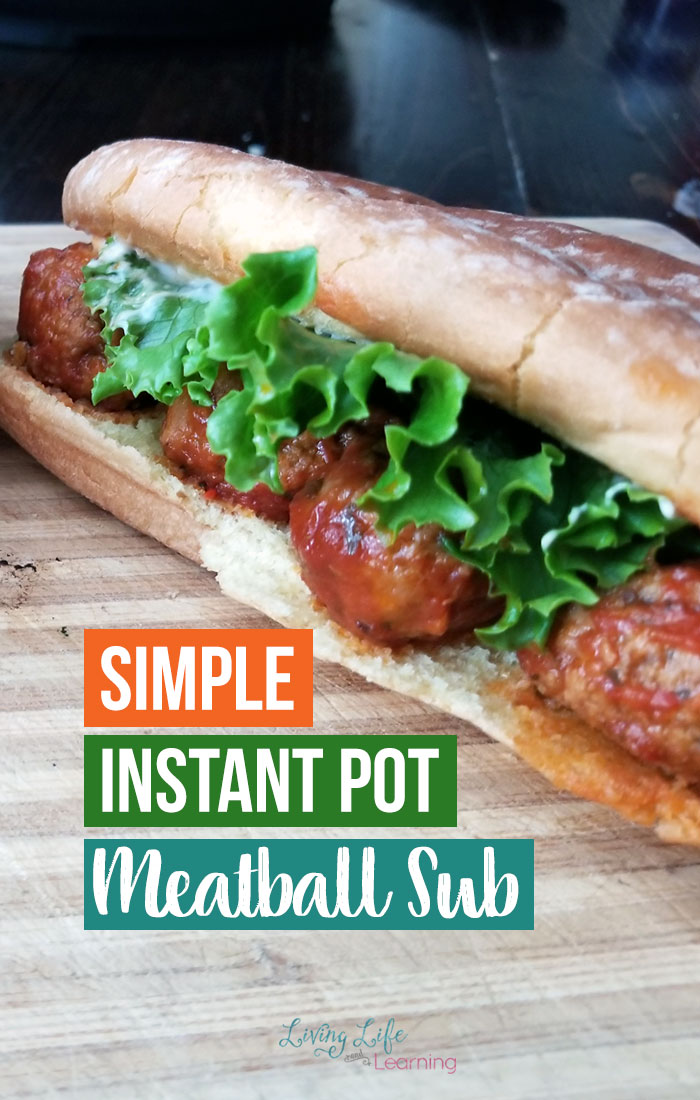 If you don't have an Instant Pot, you have not lived. Seriously, it's an amazing machine and it can do anything you throw at it. I have the 7-in-1 8 Qt Instant Pot
for my family of 5 and I'm glad I have the larger size one. I can cook and have leftovers for the next day even feeding my family of 3 hungry males.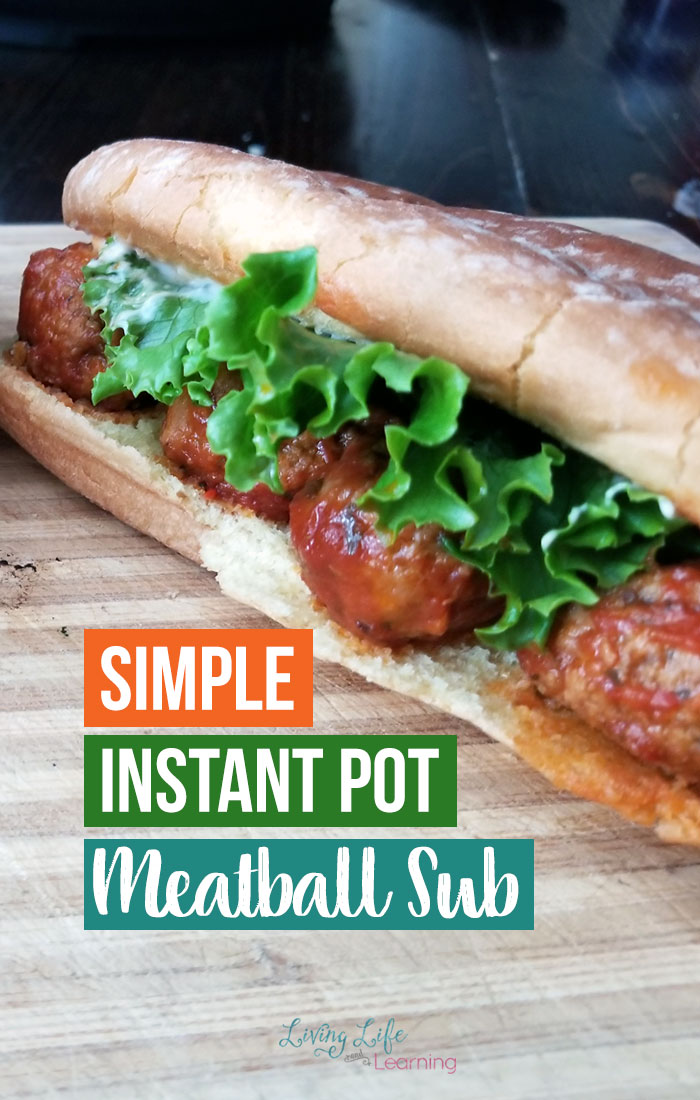 What is it and why do you need it?
It's a gift of wonder, it eliminates the need for the rest of those appliances in your kitchen and for us who have little storage space, this is a blessing. If you had a separate pressure cooker, slow cooker and rice cooker that's a tremendous amount of storage space needed to house all of that. Now you have this one appliance and it does it all and more.
Before I use the pressure cooker settings, I can saute the onions and garlic all in one pot. You can use it to steam vegetables as well. There are different settings to make stews, chili, and even yogurt.
You can keep things warm until you're ready to serve the food too. It's perfect for those days where you'll be gone all day and want to come home to a home-cooked meal.
When the Instant Pot first arrived, I had to admit it all seemed overwhelming, there are several parts to it including the sealing ring and such. The instructions are clear and I highly recommend you run the water test.
One, you get to see how the Instant Pot works and then you get to clean it out at the same time before you use it with your food.
Check to make sure the sealing ring is on properly and the venting knob and the floating valve are in place correctly.
Add the inner pot with 3 cups of water.
Close the lid and make sure it's locked, then move the venting know from venting to sealing.
Use the "+ or -" button to set the manual timer and move it down from 10 minutes to 3 minutes.
It's 3 minutes of pressure cooking time and it takes about 10 minutes to heat up.
As the pressure starts to build, you'll see the floating valve pop up so you know it's working it's magic.
Once it's done it beeps and you can open the venting know from sealing to venting, hot steam will pour out of the vent, be sure to use an oven mitt or towel.
Then voila, you've used your Instant Pot for the first time and you didn't blow up the house, huge win!
Be sure to have at least a 1/2 cup of liquid when using your IP and never go past the fill line or else you'll be on your way to a huge mess.
I got the largest size so that it would be able to feed my family of 5 because I knew I wasn't going to have a lot of kitchen space for it. This was the best decision because I can cook enough food and still have leftovers for the next day if needed.
Instant Pot DUO60 6 Qt 7-in-1 Multi-Use Programmable Pressure Cooker, Slow Cooker, Rice Cooker, Steamer, Sauté, Yogurt Maker and Warmer
Instant Pot Smart Bluetooth 6 Qt 7-in-1 Multi-Use Programmable Pressure Cooker, Slow Cooker, Rice Cooker, Yogurt Maker, Sauté, Steamer, and Warmer
Instant Pot DUO50 7-in-1 Multi-Use Programmable Pressure Cooker, 5 Quart/900W
Instant Pot DUO80 8 Qt 7-in-1 Multi- Use Programmable Pressure Cooker, Slow Cooker, Rice Cooker, Steamer, Sauté, Yogurt Maker and Warmer
Simple Instant Pot Meatball Sub
2 lb Meatballs
8 Crusty hot dog buns
1 bottle Tomato sauce
3 cloves Minced garlic
1/2 Chopped onion
Lettuce
Slice tomatoes
Mayonnaise
Mustard
Salt
Pepper
Sugar
My kids like to have the subs with mayo, mustard and lettuce while I love it with everything including onions, green peppers, cucumbers and hot peppers. Which is why it's a perfect family meal because everyone can make it their own way.
Devault Foods Mrs DiFillippo's Italian Meatballs
Omaha Steaks 1 (12 oz. pkg.) All-Beef Meatballs
Hunt's 100% Natural Tomato Sauce 15 oz (3 Pack)
Barilla Pasta, Penne, 16 Ounce (Pack of 8)
Could I have made this one the stove? Sure, but then you have to stand and watch it and mix so the bottom doesn't burn but when you open the lid, it's really hot and sauce starts splattering onto the stove so you have to clean up tomato sauce from everything. In the Instant Pot once you add all of the ingredients, you turn it on and when it's done you open it up, no mess.
Instant Pot Broccoli Cheese Soup