Amazing Vanilla Fruit Dip Recipe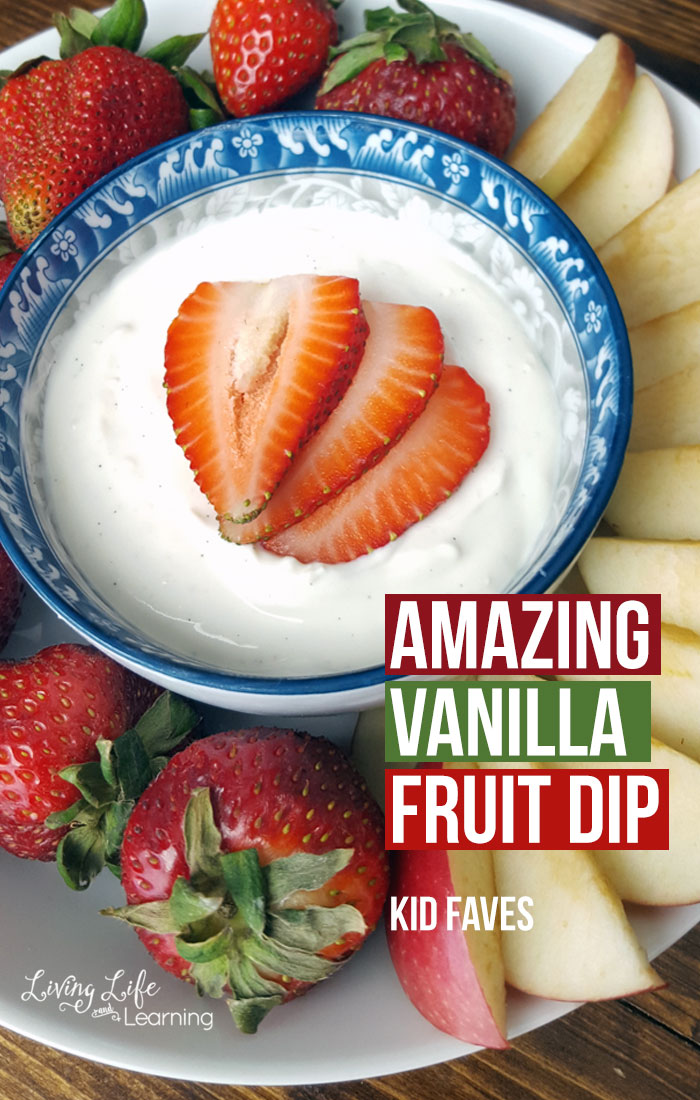 Isn't it the hardest thing to find the right foods your kids will love and that is good for them? I know my kids would be happy eating pizza and burgers each and every day. However, as a parent, that surely is not happening. We've instilled a love of fruit in our kids and it's our go-to snack for the whole family. A third of our grocery bill goes to fresh produce and we try to have it each meal.
Unfortunately, having the same fruit as we only buy seasonal produce because of costs, can get a little boring. Sometimes it's a wonderful idea to spice things up, change things up and that is what I like to do with this fun vanilla fruit dip.
We have a wonderful local farmer's market and we try to visit a couple times a month. It can get crazy because of how busy it is, but it's great to see everyone supporting the local farmers.
Vanilla Fruit Dip Supplies
1/2 cup smooth cottage cheese (I used the Vanilla Bean Cottage Cheese from Gay Lea)
1/4 cup cream cheese softened
1/4 vanilla yogurt
fruit – strawberries, peaches, apples
Vanilla Fruit Dip Directions
Combine all of the ingredients together in a small bowl
Blend together until smooth
See? Super simple right, I used a wire whisk, just make sure your cream cheese is completely softened to do this.
That's it guys, it's so easy and the kids loved it. The sweetness from the yogurt and the smooth cottage cheese is perfect and not overwhelming. I love that they've made a smooth cottage cheese for this purpose because the consistency of the regular cottage cheese isn't as appealing in a dip. Gay Lea products are made by Canadian dairy farmers so I love knowing that we're supporting local businesses and that they're doing their best to ensure their products are healthy and that benefit all Canadian families.
You can really have this with any fruit that is easy to eat with your fingers like peaches, pineapples, avocado or pears.
My kids took one lick and then they were all over this dip. They did attack the strawberries first before they got to the apples but who wouldn't?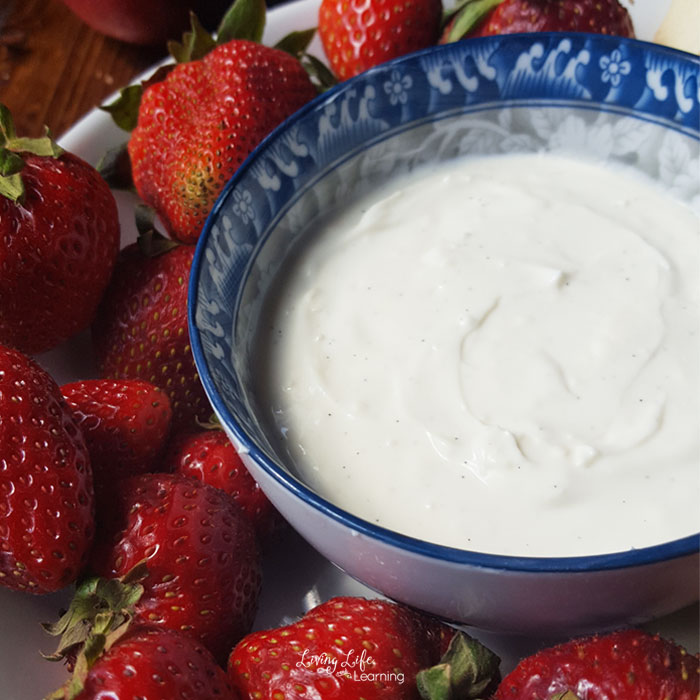 Want to have some fun with those same old fruits? Try this delicious vanilla fruit dip and you won't be sorry. There's no whipped toppings only pure goodness here.
Disclosure: I am part of the PTPA Brand Ambassador Program with Gay Lea and I received Compensation as part of my affiliation with this group. The opinions on this blog are my own.