Clothespin Snowman Craft for Kids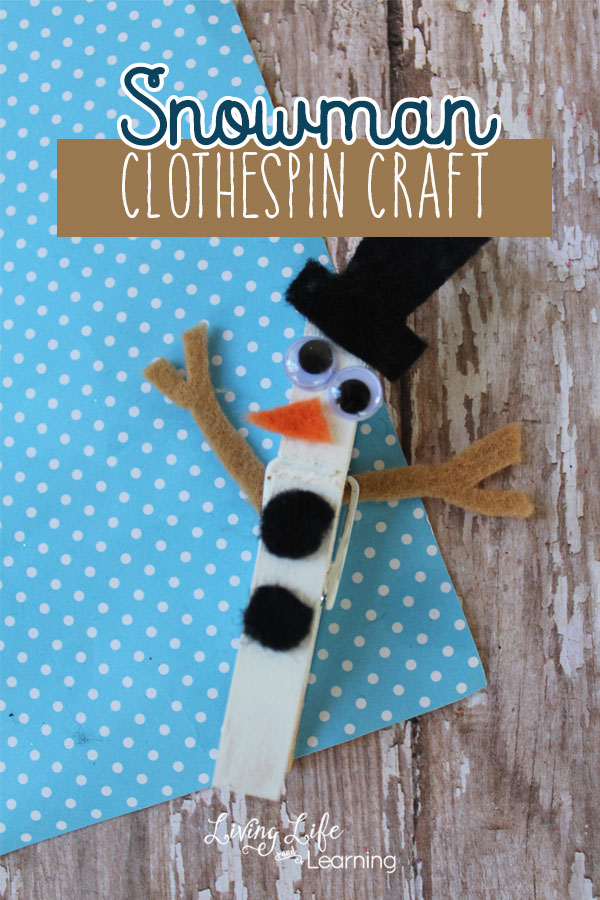 When it comes to crafts, my kids love making them often. We always take advantage of all holidays and seasons to make seasonal crafts at home. Here, you will see how you can make a cute and easy clothespin Snowman craft for kids. It is adorable!
This is one of those simple holiday crafts that you're certain to enjoy. It's not only great for younger kids, but it's also really simple to make as well. They'll love being able to create something fun that they can use as a fun holiday decoration or simply share with family and friends.
It can even be used to hang up some of their other fun artwork as well! This holiday season, let the kids have fun with this simple snowman craft. It's such a fun activity that is certain to keep them entertained, engaged, and creative.
And why they're crafting, whip up these Simple Snowman Cupcakes as well. Something fun to eat while they're creating!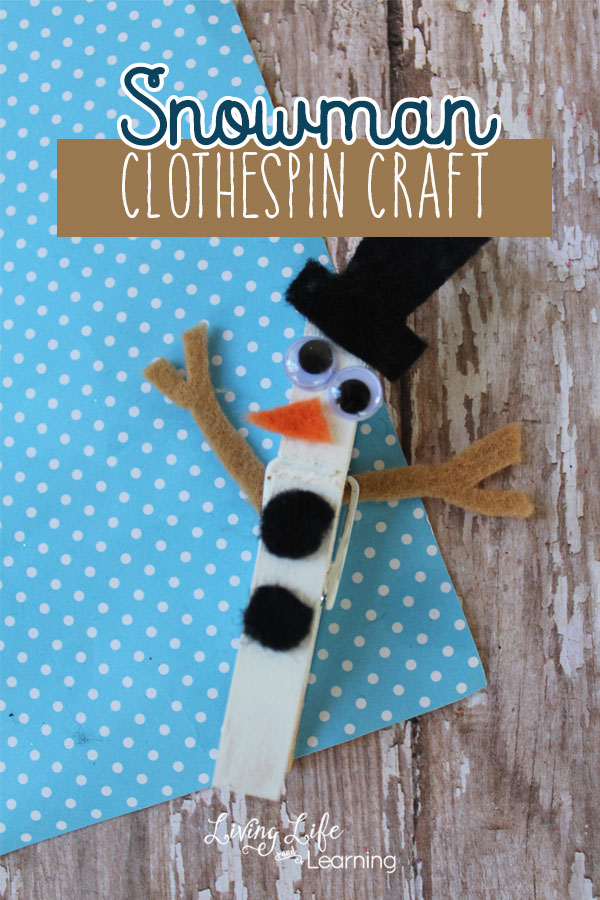 Snowman Clothespin Craft
This simple snowman craft is easy and fun to do. All you need are a few simple supplies to get started.
In fact, the kids can easily do this craft pretty much on their own. They'll get to work on their painting skills, their hand-eye coordination, and their fine motor skills while they're working through this craft.
And once the end result is done, they're going to be so proud of what they've created! They just might want to make another one right then – and how simple it is means that it's totally possible to do.
Clothespin Snowman Craft for Kids Supplies
All you need to do is gather up the list of art supplies below. You might already have a bunch of these supplies already in your house which would save you a trip to the store!
flic-flac 44PCS 4 x 4 inches (10 x10cm)
Creativity Street 344601 Wiggle Eyes Assortment, Assorted Sizes,
Honey-Can-Do DRY-01376 Wood Clothespins with Spring, 100-Pack, 3.3-inches
The hardest part of this clothespin craft is being patient waiting for the paint to dry. And even if you have to touch it up as you go, it'll be a fun lesson for the kids.
After they get used to making this simple snowman craft, they might want to change the paint color and make something different. Let them be creative and have fun with this simple project and see what they can make.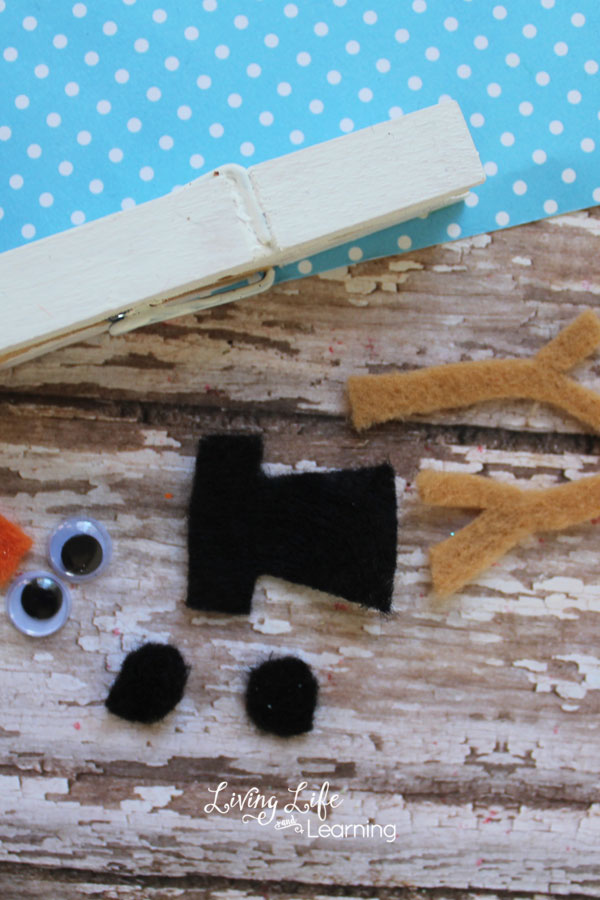 The fun thing about this craft is that there are so many ways it can turn out. Googly eyes are always fun because they're really kind of sporadic and crazy.
You might need to help cut out some of the smaller pieces and that is fine. As long as they can use it and glue it on, it's all part of creating together and having fun.
Make certain that everyone is patient in letting the glue dry. Otherwise, the eyes, nose, arms, hat, and buttons will just slide right off. (but if they do, just try again and glue them back on!)
These make great cute homemade gifts to attach to Christmas cards that you're going to hand-deliver. Can you imagine clipping the Christmas cards to people's mailbox with these cute little clothespins?
Talk about the cutest way to celebrate the holiday season!
Thank you for visiting our Clothespin Snowman Craft for Kids post! Now that the holiday season is upon us, this is literally one of the easiest crafts to do!
Snowman Clothespin Craft
This simple snowman clothespin craft is so simple and easy to make!
Materials
Clothespin
White craft paint
Paintbrush
Craft felt in orange, red, black, and tan
Scissors
Pair of googly eyes
Hot glue, glue gun
Instructions
Begin by applying two coats of white paint to the clothespin. Allow the paint to dry thoroughly.
While the paint dries, you can cut out your felt shapes. Cut out an orange triangle for the carrot nose, a few black circles for buttons, some stick arms out of the tan, and a red strip for the scarf, and a small black hat.
Once the paint is dry you can glue your googly eyes in place at the top of the clothespin.
Add a dab of glue to your felt details and glue them in place. You can glue them as shown or create a look of your choosing.
Once all of the pieces are glued in place you can use your clothespin. Clip your clothespin snowman onto your Christmas tree, a plant, or anywhere you choose.
More Snowman Activities