Are you looking for some super fun snowman cupcakes decorating ideas? You're going to love these!
And if you need more cupcakes, we've got more creative cupcake decorating ideas here. 
We have been really enjoying our snowman studies and crafts lately. Tis the season! 🙂 We've made ornaments, edible crafts, white hot chocolate snowmen, and so much other fun stuff.
In this post, we share some snowman cupcakes decorating ideas to celebrate the Winter season. You and your kids will enjoy being the cupcakes then decorating them in super fun ways. We give you so great ideas! But I think you will love eating them the most!
Related: Cute Snowman Treats for the Family

Snowman Cupcakes Decorating Ideas
Decorating baked goods is so much fun! But when you get to make the cutest little snowman, it means that it's holiday time for sure.
Make certain that you gather up the family to have fun decorating. It's a really great way to bond.
Gather up some of the needed supplies below to get started.
Snowman Cupcakes Decorating Ideas Supplies
Snowman Cupcake Instructions
I baked the cupcakes using our favorite cake mix, I'm not fancy, we're completely happy with the boxed version.
We iced the cupcakes when they were cooled, I had whipped cream on hand so I used that, otherwise, I would have made my own icing. (just make certain that the cupcakes are completely cool before icing them!)
Add the coconut flakes to a small bowl, then turn the cupcake upside down inside the bowl to cover the icing with flakes. Isn't it pretty? You get the snowy effect.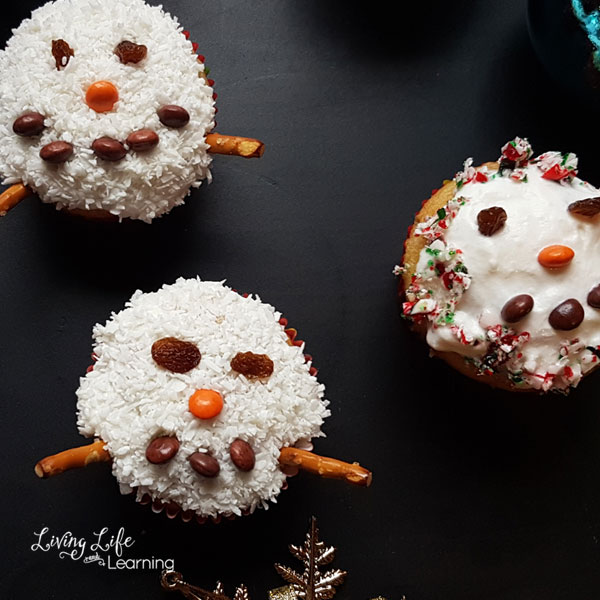 My kids added raisins for eyes, the orange Mini Reese's piece for the nose and the brown one for the mouth.
We also added pretzel stick arms which just make it more fun.
I also made one that I rolled in crushed candy canes but my kids preferred the coconut flakes. Of course, these were snatched up so quickly by my kids that I think it took longer to decorate them.
(I do think that the crushed candy cane ones were cute, but it was a hard texture to try to eat for the kids.)
You'll need to keep the cupcakes cool so the frosting or whipped cream doesn't melt and your artwork disappears before you serve them. They're perfect for a party for a winter party decorations.
More Snowman Recipe Ideas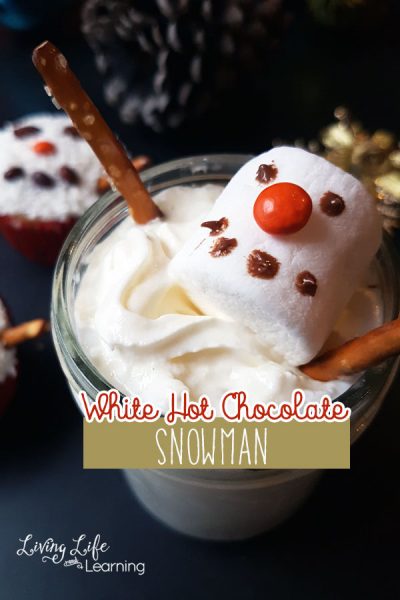 Snowman White Hot Chocolate Decorating Ideas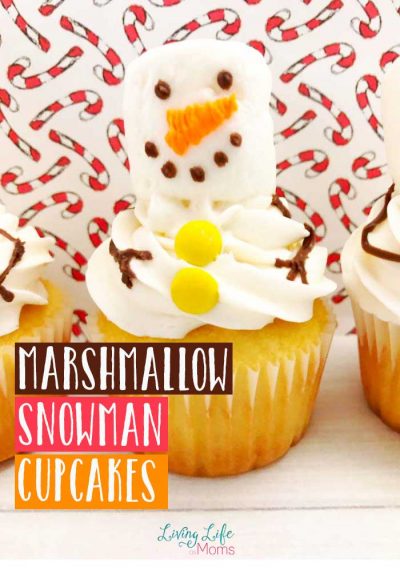 Get Weekly Updates
Taming the chaos of motherhood -
Subscribe and get a daily schedule printable