We love simple, yummy and quick snacks to make with the kids. They love to help me make snacks that we can all enjoy right after. This Nutella Thumbprint Cookies recipe is the perfect one! Take a look at how simple they are to make and you will just know how delicious they will be, just by looking at the ingredients list!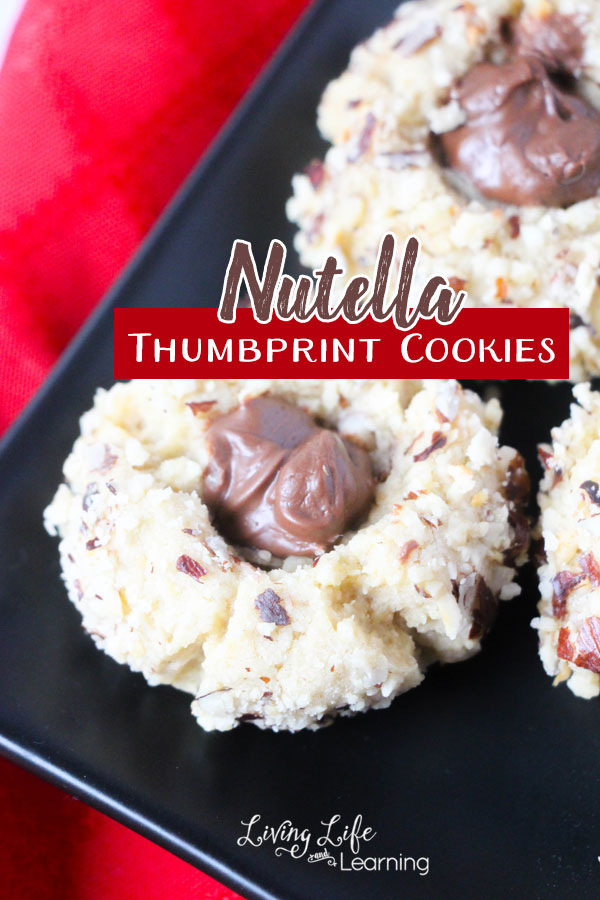 Don't you just love the holidays, it's the perfect time to try out a new Christmas cookie recipe. Cookies make great gifts or they are best enjoyed when you share them with friends and family.
I love making these for the holidays and I'm not sure if that thumbprint just adds a touch of love to it to make it a wonderful gift.
Rolling the cookies in hazelnut add that extra special touch of crunch and kicks it up a notch from your regular thumbprint cookies although you can't go wrong with either.
This is the perfect chocolate flavor without having to melt any chocolate, who doesn't love Nutella?
Nutella Thumbprint Cookies Recipe Ingredients
Nutella Chocolate Hazelnut Spread, 26.5 Ounce (Pack of 1)

AZNUT Roasted Hazelnuts Natural, Unsalted, Dry Roasted, 16 oz (1 Pack)

Watkins All Natural Original Gourmet Baking Vanilla, with Pure Vanilla Extract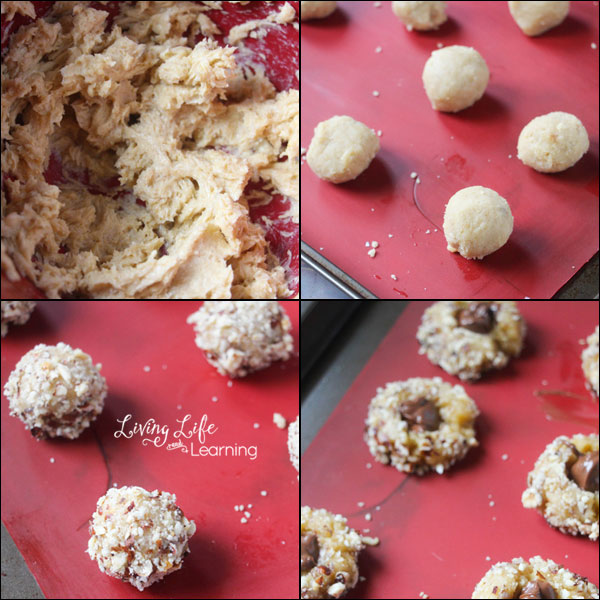 Directions
The sugar and butter are creamed together and you'll need to separate the egg. The egg white is reserved for coating the cookie in it so that you can roll it in the hazelnuts.
You then bake the cookies for a short time, then press into it with your thumb to create a well.
Hence, why they're called thumbprint cookies.
Then you add the filling and bake again.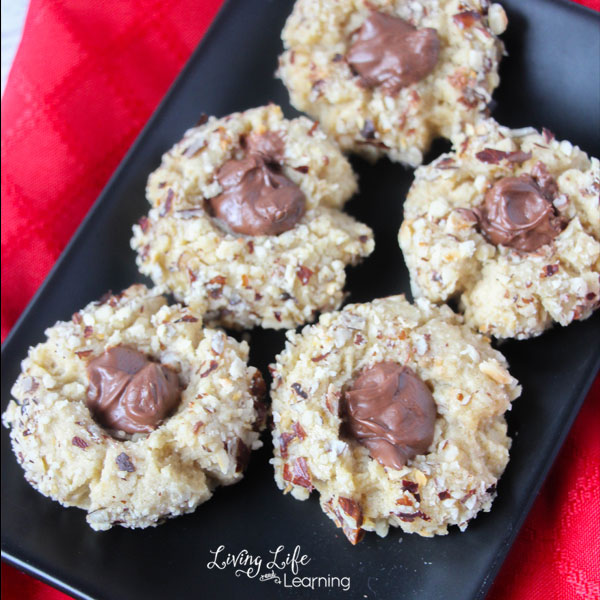 Recommended Cookie Serving Trays
Having a party? Try one of these amazing serving platters to highlight all of your holiday treats. You can use them for cookies, cupcakes or whatever treats you create. Perfect for parties and entertaining during the holidays or birthday parties.
3 Tier Rectangular Serving Platter, Three Tiered Cake Tray Stand, Food Server Display Plate Rack, White

Twist Fold Party Tray, 3 Tier – The Decorative Plastic Appetizer Trays Twist Down and Fold Inside for Minimal Storage Space. an Elegant Tray for Serving Sandwiches, Cake, Sliced Cheese and Deli Meat.

Chef Buddy 82-47532 3-Tier Square Glass Buffet and Dessert Stand

MyGift 16 inch 3 Tier Stacking Apothecary Jars, Round Glass Candy and Cookie Dishes

But really, who needs a party to just enjoy some cookies. These mouth watering cookies always get eaten up with no left overs.
We don't waste cookies and we can't keep our hands off of these.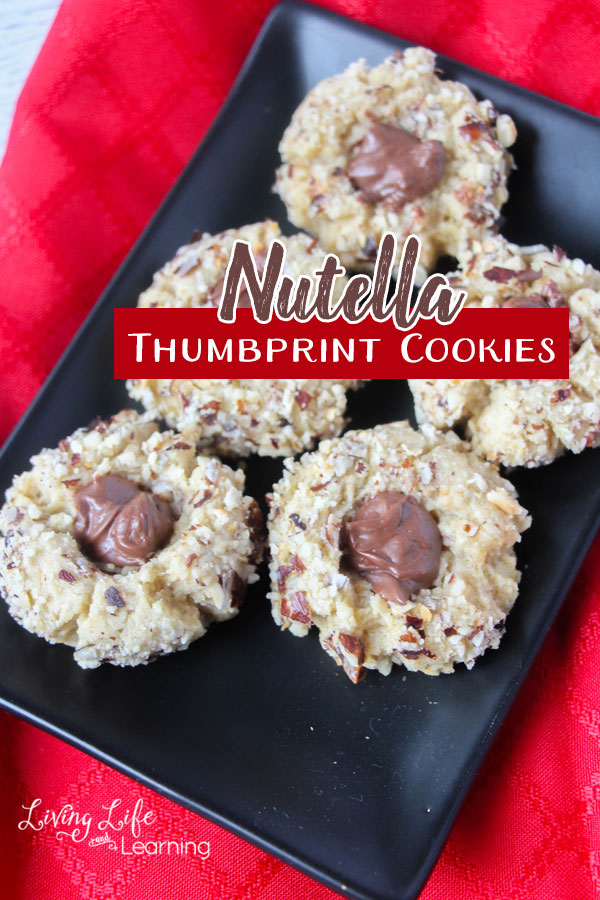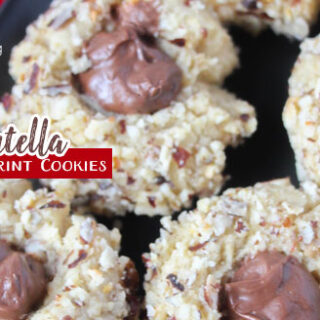 Nutella Thumbprint Cookies
Ingredients
1 cup all purpose flour
1/2 cup butter, softened
2/3 cup Nutella
1/4 cup packed brown sugar
1 egg
1/2 tsp vanilla extract
1/4 cup finely chopped hazelnuts
Instructions
Preheat oven to 300 degrees F.
Grease or line 2 cookie sheets.
In a large bowl, place the butter and sugar.
Separate the egg yolk and white, reserving the egg white in a small bowl and adding the egg yolk to the bowl with the sugar and butter. Mix well.
Add in the vanilla, flour, and salt.
Shape the dough into tablespoon-sized balls.
Roll in egg white, then hazelnuts.
Place on cookie sheets about 2 inches apart.
Bake for 5 minutes.
Remove the cookies from the oven. Using your thumb, press down in the center to indent each cookie. Put about 1/2 teaspoon of Nutella in each thumbprint.
Bake for another 8 minutes until the cookie dough appears golden.
Thank you for visiting our Nutella Thumbprint Cookies Recipe post and add it to your favorite holiday cookie recipe list.
More Holiday Desserts