Valentine's Day is quickly approaching and we are already thinking ahead to the big, special day. The kids and I will make a felt basket weave heart craft for close friends. Wouldn't it be fun if we mixed it up and made them in all kinds of rainbow colors? We can't wait to show you this awesome tutorial on how to make a cute craft.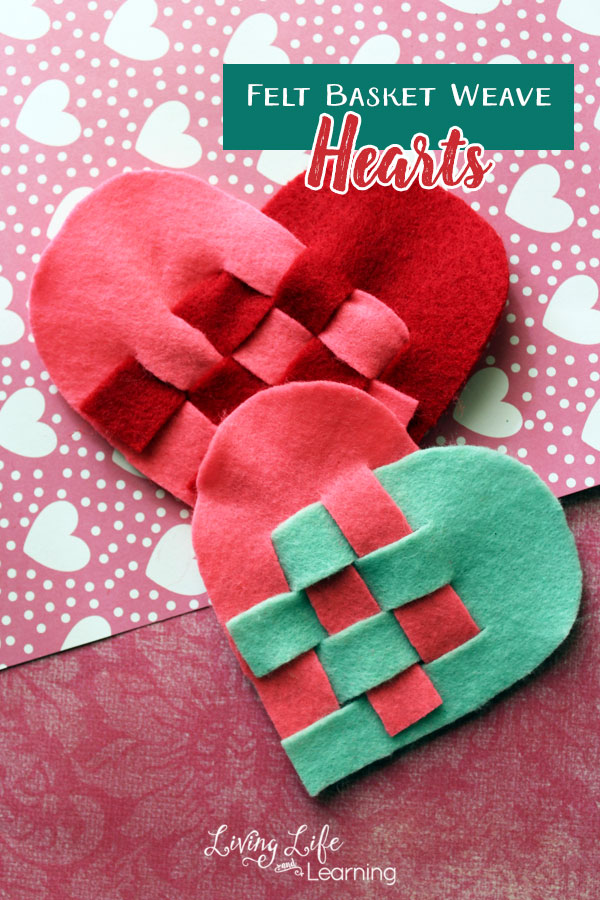 Felt Basket Weave Heart Craft Supplies
Felt sheets in choice of colors
Scissors
Craft glue (optional)
flic-flac 44PCS 4 x 4 inches (10 x10cm)
Scotch Precision Ultra Edge Scissors, 8 Inch, 3-Pack
ALEENES 15599 All Purpose Glue, 8-Ounce
&
Directions:
1. Begin by choosing the colors of felt you wish to use. You can use the same for each side of the heart or opt for two different shades for contrast.
2. Cut out two U shapes from the felt as shown. The size of the U will depend on how big you want the heart to be.
3. Now, starting from the flat end of the U, cut strips that go up the shape about ¾ of the way. Remember you do not want to go all the way to the top!
4. You want your strips to be even, and equally spaced.
5. You can now start weaving the strips as shown. Gently pull the felt to help it reach across. You will find it stretches nicely. You will use an over/under method as you weave.
6. The woven heat will stay together nicely but you can add a dab of craft glue to each end of the strips to help secure them in place.
Your felt woven hearts are now ready to be enjoyed.
The Valentine Express
Valentine's Alphabet: An Amazing Lovely ABC's Book! (Amazing
Valentine ABCs
&
I hope you enjoyed our Felt Basket Weave Heart Craft post!
Get Weekly Updates
Taming the chaos of motherhood -
Subscribe and get a daily schedule printable