Valentine's day wouldn't be complete without chocolate. Or even for a special occasion or birthdays. I love homemade treats because you get to decide what goes in them and it's a fun way to try new things. Plus, when it's homemade it's made with so much more love which makes it taste even better.
These chocolates would be a perfect family treat, or as a gift for loved ones. It would be perfect to throw into someone's lunch box for a surprise lunch treat while they're at work or school.
I know my kids love it when they find treats at the bottom my purse because it's something that was unexpected and you can't go wrong with chocolate anything.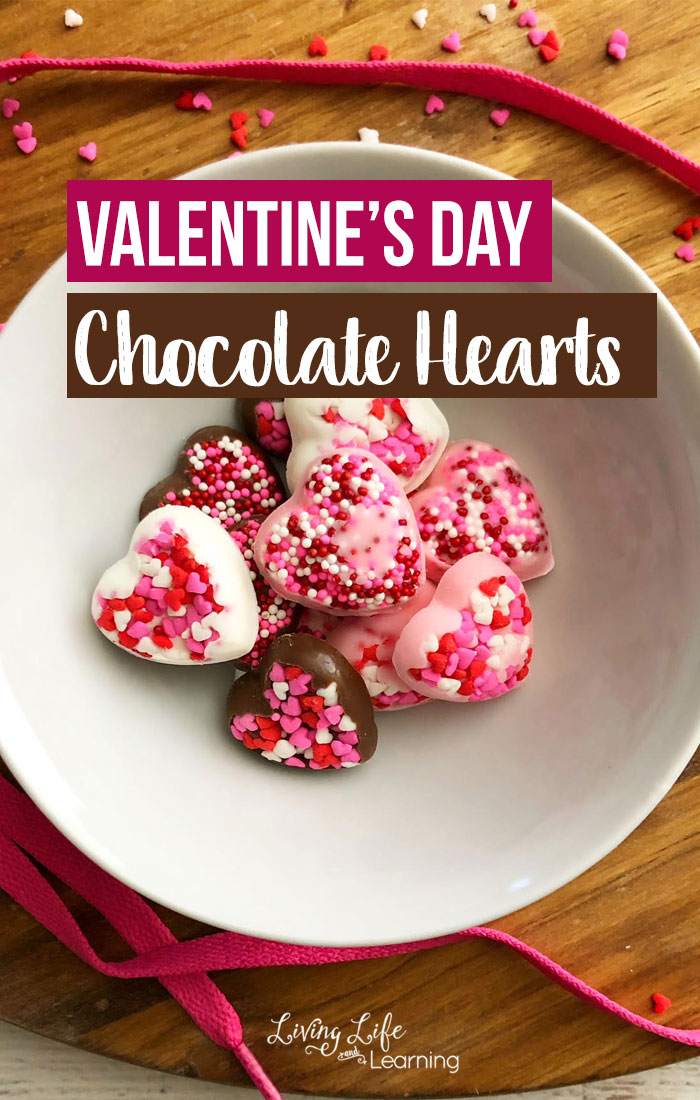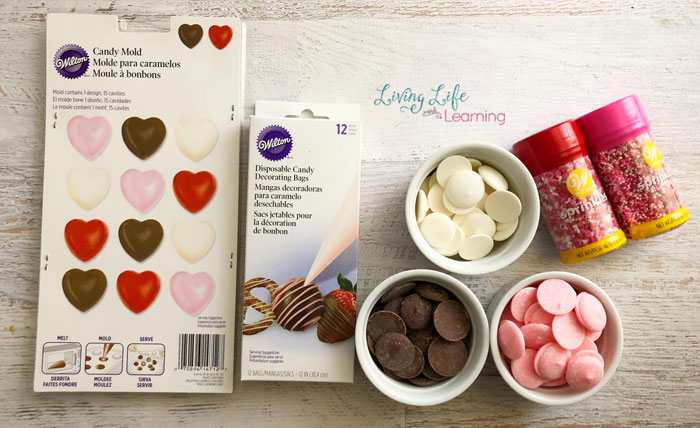 Chocolate Heart Directions
In three separate small microwave-safe container's, melt 1/2 cup of each color candy melt on 50 percent power for 2 to 3 minutes, stirring every 30 seconds until melted and pour each into a separate decorating bag.
Add sprinkles to chocolate heart molds
Fill your heart molds about 1/4 way with Valentine sprinkles.
Fill the chocolate heart molds
Cut a small piece off the bottom of each plastic decorating bag and start filling each heart up with your melted chocolate.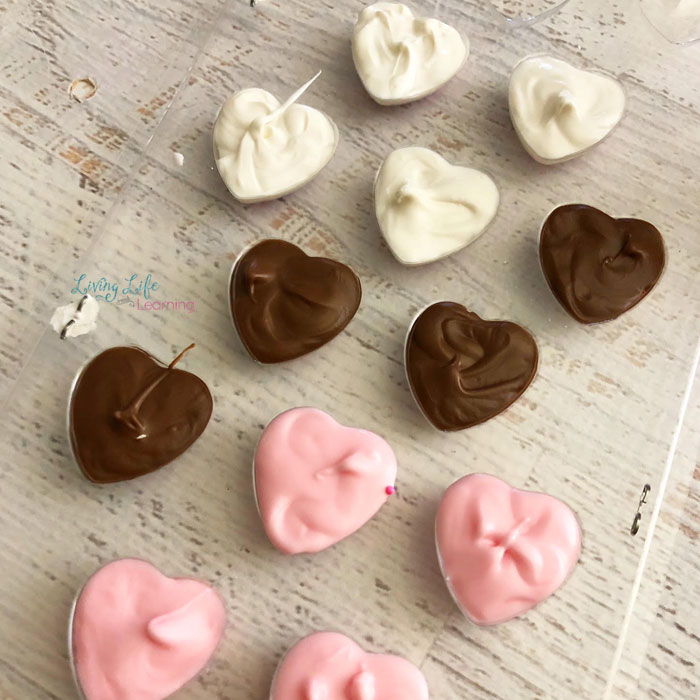 Carefully tap the mold onto your countertop several times so the chocolate settles. Freeze for about 10 minutes, pop out and enjoy!
Wilton Disposable 16 Inch Decorating Bags, Pack Of 24
Wilton 1911-1300 Candy Melts, Bright White
Wilton Light Candy Cocoa Melts, 12-Ounce
Wilton 1911-424 Candy Melts, 12-Ounce, Bright Pink
Wilton Micro Hearts Sprinkle Mix Bottle, 3-1/2-Ounce
Don't these look amazing! Anyone would appreciate the hard work you put into these, they look gorgeous.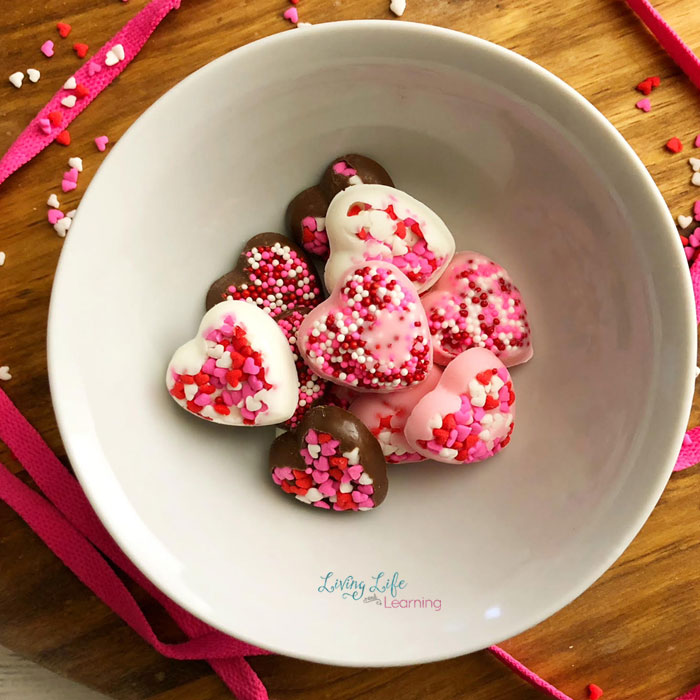 Try these Valentine's day chocolate hearts at home and give the gift of chocolate to a loved one this year or just eat them up yourself.
More Valentine's day desserts