My kids are like me, they have a huge sugar tooth and sometimes mommy needs to embrace that to make everyone happy. Who doesn't love cookies? This pink sugar cookies recipe is easy but satisfies those sugar cravings.
We try to keep major sweets out of the house but for special occasions, we'll go all out with our sugary treats. It makes for lots of fun with my normally crazy kids but they love it.
I can only handle so much so it's not an everyday occasion. If you're looking for a special treat or for an afternoon pick me up, get out your baking supplies and whip up some cookies. Your kids will thank you.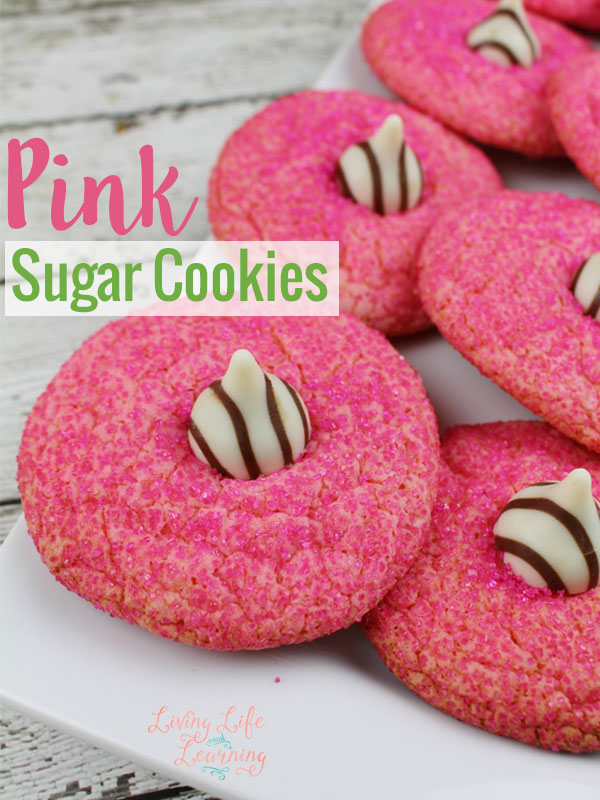 Pink Sugar Cookies Recipe
When you roll your cookies in pink sugar crystals, you get these gorgeous cookies that are party ready. Who wouldn't want to eat these amazing sugar cookies? The Hershey's chocolate adds a different touch and everyone looks forward to getting to the center.
 Hershey's Kisses – Milk Chocolate: 330 Pieces

 Wilton Pink Sparkling Sugar, 5.25 oz.

 CK Products 4 Ounce Sugar Crystals Bottle, Pink

 TROLIR Luncheon Napkins, Pink with Gold Dots, 3-ply, Pack of 50 Decorative Paper Napkins 6.5×6.5 inch, Stamped with Sparkly Gold Foil Dots, Ideal for Wedding, Party, Birthday, Dinner, Lunch, Cocktail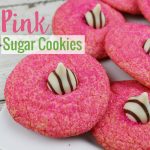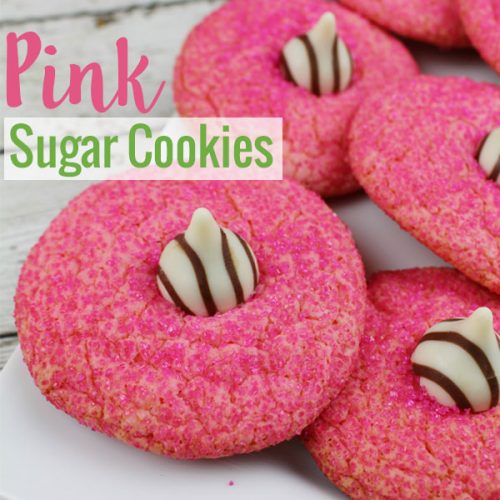 Pink Sugar Cookies Recipe
Ingredients
2 1/2

cups

All-purpose flour

1 1/2

cups

Granulated sugar

1/2

tsp

Baking powder

1/4

tsp

Salt

1

cup

Butter (2 sticks) – Softened at room temperature

2

tsp

Vanilla extract

2

Large eggs

Hot pink sugar crystals

24

Hershey's hugs candies
Instructions
Preheat the oven to 350°.

Line cookie sheet with parchment paper. Set aside.

In a mixing bowl, whisk the flour, sugar, baking powder and salt. Set aside.

In a large mixing bowl, add the butter and sugar. With an electric mixer on medium speed, cream for 2-3 minutes or until light and fluffy.

Add the eggs, one at a time and mix on medium speed until well combined. Add the vanilla and mix to blend.

On low speed, add 1/4 of the flour mixture and mix until well blended. Continue to add the flour, 1/4 cup at a time, until all is mixed into the cookie batter.

Pour hot pink sprinkles into a small bowl.

Roll dough into one inch balls. Dip dough balls into pink sugar and cover each cookie completely. Place on cookie sheet.

Bake in the oven for 10-12 minutes.

Let cookies cool on cookie sheet for 5 minutes. While still warm, press a Hershey's hug into the middle of each cookie.

Transfer cookies to wire racks to completely cool.
The hardest part is waiting for them to cool so we can eat them. These cookies would make a wonderful treat for any birthday party as well.
See what other sweet treats we've created.
More cookie recipes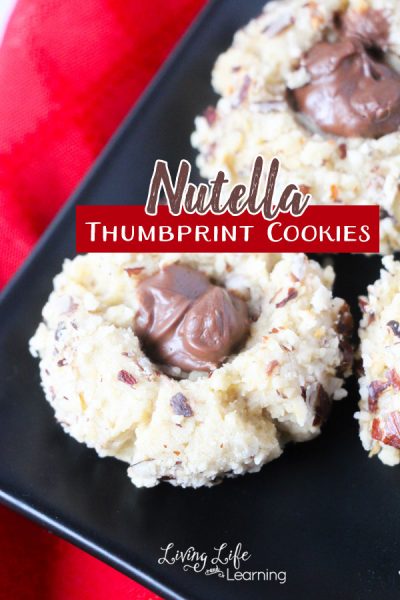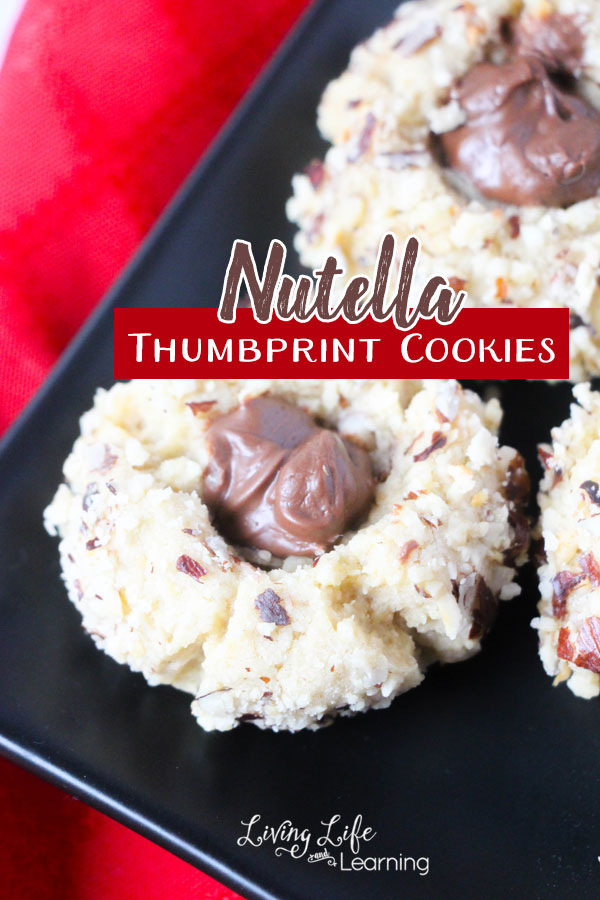 Get Weekly Updates
Taming the chaos of motherhood -
Subscribe and get a daily schedule printable