Canada Day is right around the corner. Are you celebrating? It's a quintessential day for barbeques, parades, block parties, fireworks, and more. Which I love. I enjoy putting up Canada decorations and making a big deal out of such an important national holiday.
One of my favorite things is to create delicious snacks. We have made these Canada Day Oreo Pops, which were a major hit, but these Canada Cupcakes are to die for. It was so much fun to make them. The maple leaf is key to setting these cupcakes above the bar.
You will be the hit of the family or neighborhood, people will be talking about these cupcakes for years to come! At the same time, if your interest lies in flavor and deliciousness, this easy to make Canada Cupcake recipe will not disappoint!
And if you need more cupcakes, we've got more creative cupcake decorating ideas here.
We only have one day a year dedicated to celebrating this country, make sure your cupcakes are on point!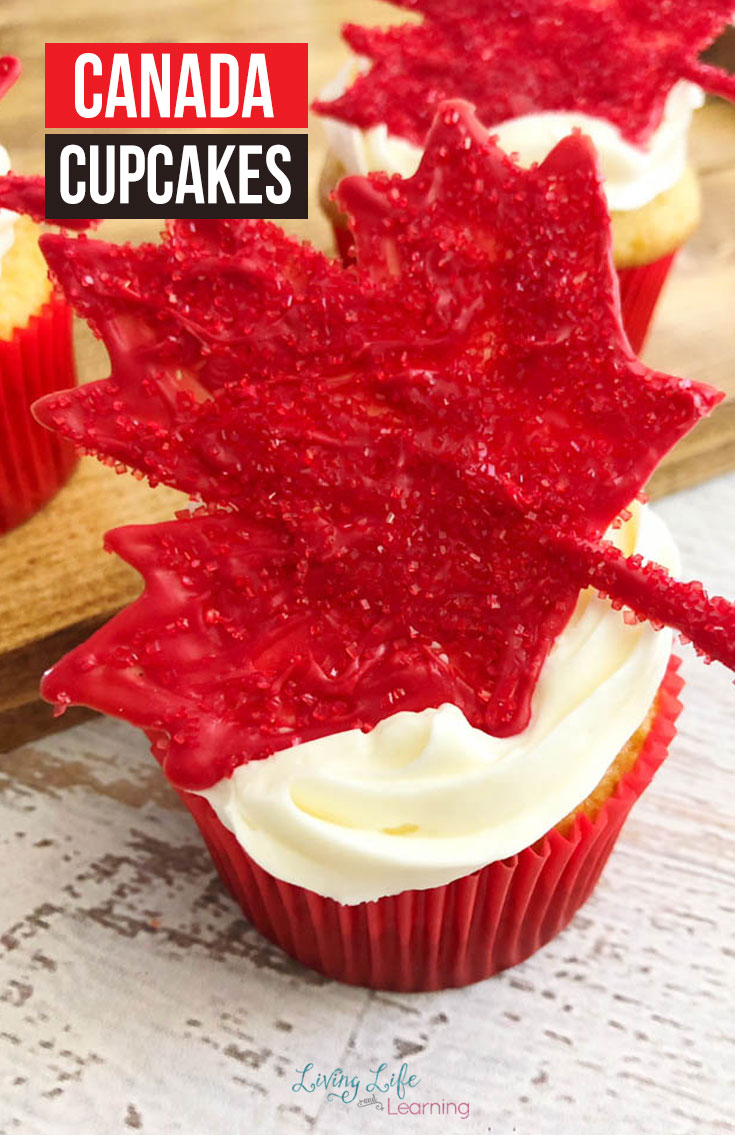 This is one of the easiest cupcake recipes that I have ever made. The maple leaf on top is just the sparkle that any Canada Day party needs!
Canada Cupcake Supplies
Directions
1. Preheat your oven to 350° and line a cupcake pan with cupcake liners.
2. According to your cupcake mix box, mix together your cupcake mix, eggs, oil and water until mixed.
3. Fill each cupcake liner halfway with your cupcake batter, bake for 15 minutes and let cool.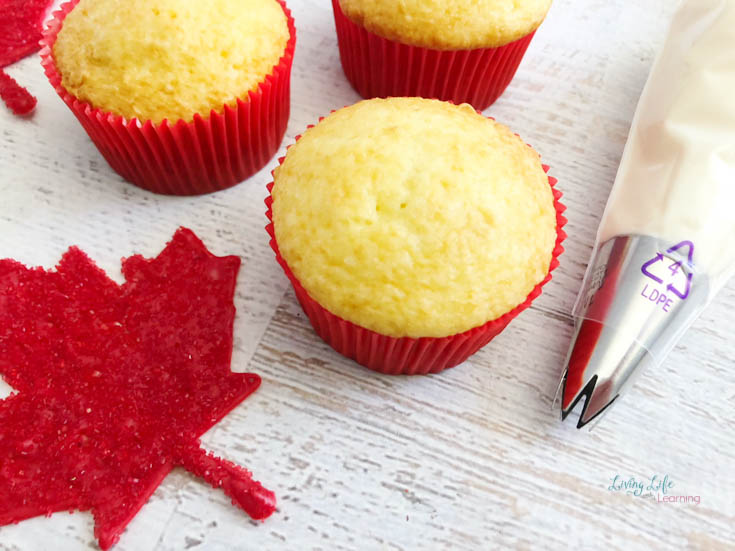 4. In a small microwave-safe bowl, heat your candy melts in the microwave on 50% power for 3 to 4 minutes, stirring every 30 seconds until melted and pour into a decorating bag.
5. Trace a maple leaf cookie-cutter several times onto a white sheet of paper and place underneath a sheet of parchment paper so you can see the maple leaf through the parchment paper.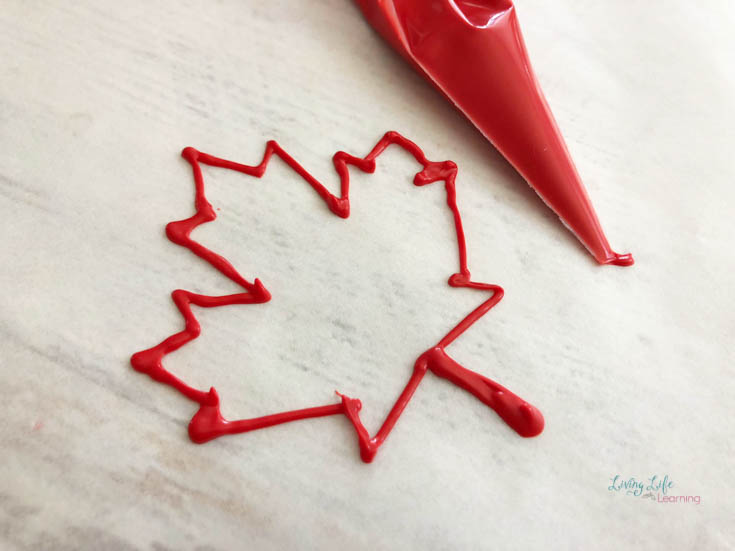 6. Cut a small tip of the end of your decorating bag and trace over the Maple leaf drawings with your red melted candy.
7. Fill in the Maple leaf with your melted red candy and top off with sprinkles.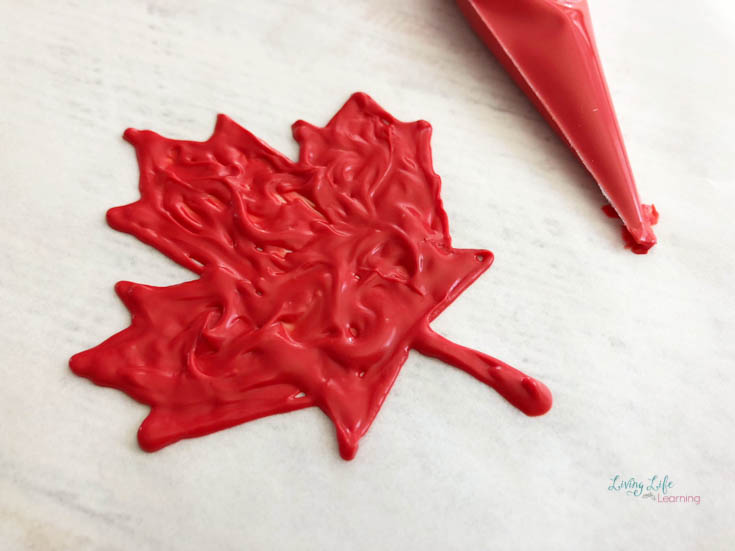 8. Carefully transfer your maple leaves to the freezer for about five minutes or less set on the counter for about 30 minutes.
9. Frost the cupcakes using a large star tip in a decorating bag filled with vanilla frosting and top each cupcake off with a candy Maple leaf.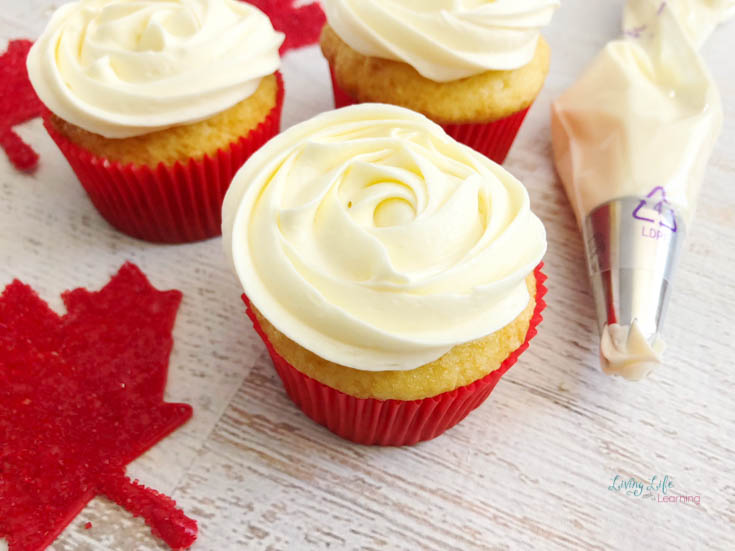 Aren't they so beautiful? Don't be sad when you take a bite of the maple leaf, that's what it's for!!
More Cananda Dessert Ideas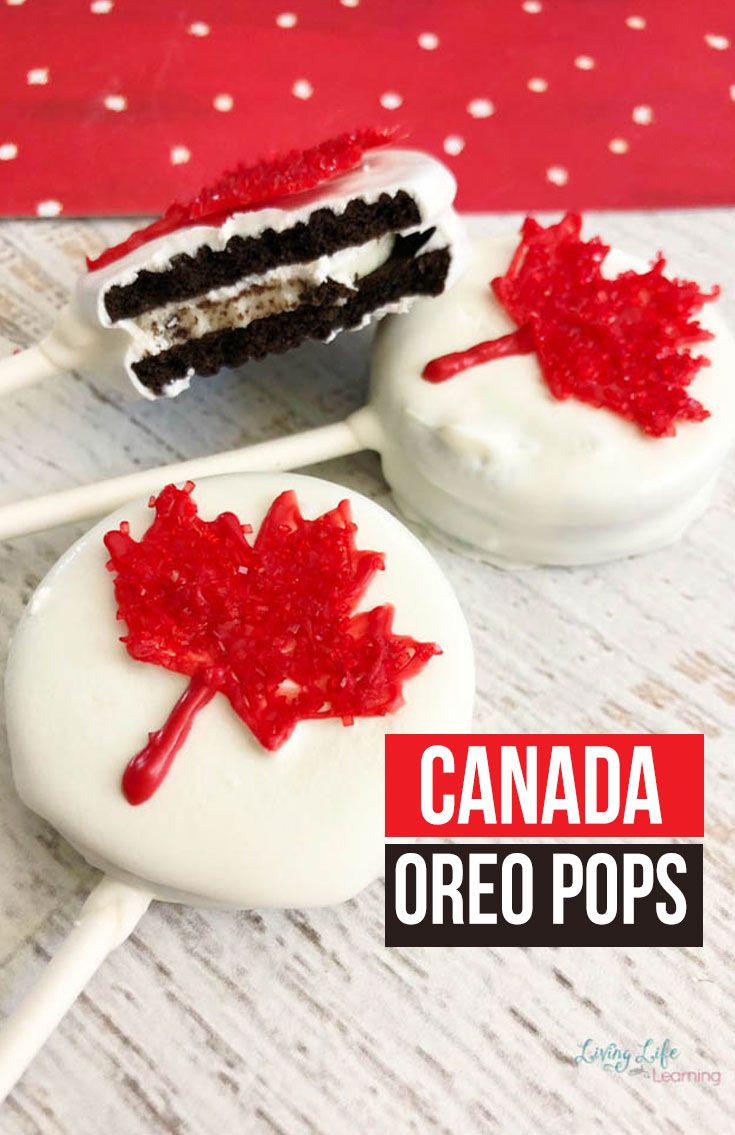 Canada Oreo Pops
Get Weekly Updates
Taming the chaos of motherhood -
Subscribe and get a daily schedule printable