Canada Day is right around the corner. Are you celebrating? It is one holiday that most of the country is having block parties, family get togethers, barbeques or enjoying time on a lake. Which I love.
I enjoy putting up Canada decorations and making a big deal out of such an important national holiday.
Of course, some of us enjoy with our favorite beverages but we need something special for kids too! One of my favorite things is to create delicious snacks. These Canada Cupcakes are delicious but kids typically tend to lean towards these amazing Canada Day Oreo Pops. They clearly have an amazing taste but they also are perfect for carrying around.
That makes them perfect for barbeques or any fun holiday party! My kids even like to help make these delicious treats and since they are so incredibly easy, I like letting them help! When they are all done we have a tray of delicious Canada Day Oreo Bites that make for the most delicious treat!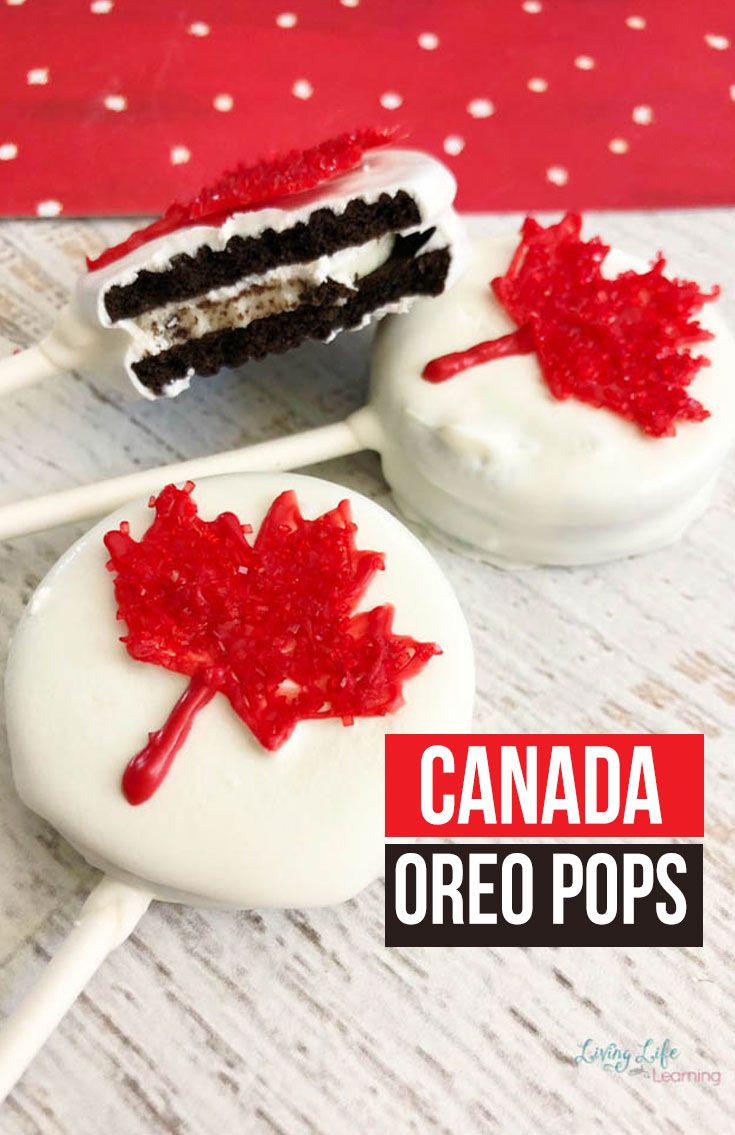 Oreo Pop Supplies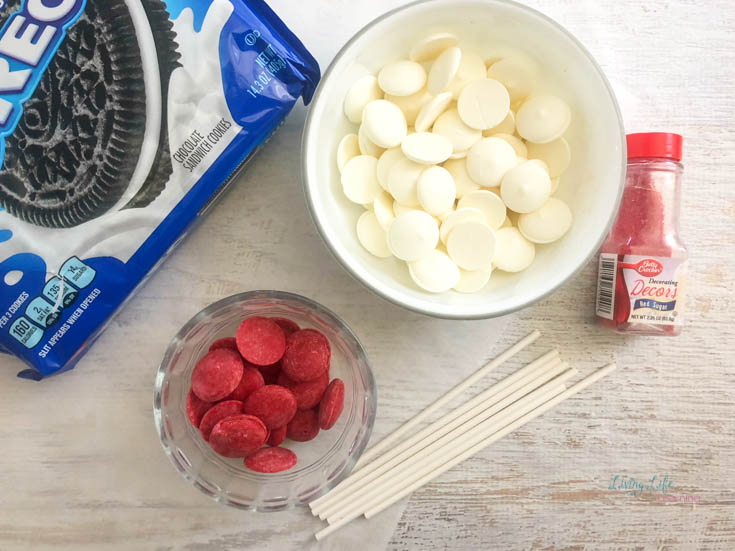 Directions
1. Lay out a piece of parchment paper onto a baking sheet.
2. Heat your white candy melts in a small bowl on 50% power in the microwave for 3-4 minutes, stirring every 30 seconds until melted.
3. Open each Oreo, dip the end of each lollipop stick heavily into the melted chocolate and press your stick carefully onto the white filling.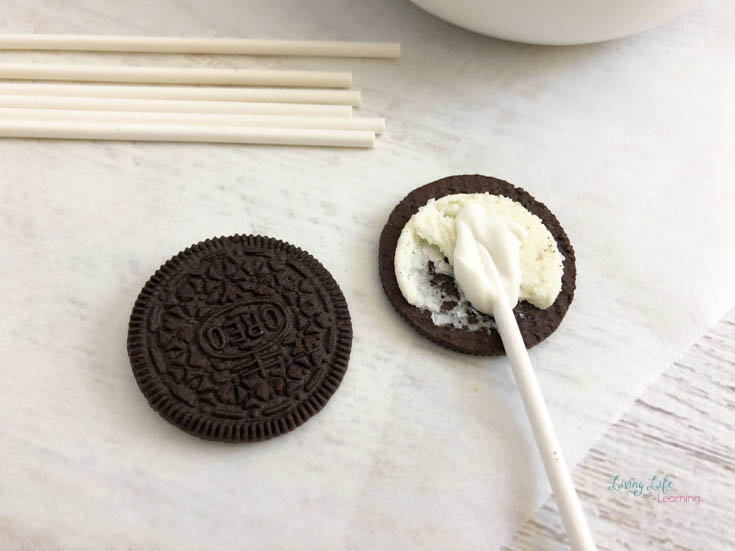 4. Scoop a little extra melted candy melt onto the center and press the cookies together
5. Allow the chocolate to harden (transfer to the freezer for 5 minutes) then hold the stick and dip the Oreo into the melted chocolate, letting any excess drip off.
6. Place the Oreo pops onto your parchment paper lined baking sheet and transfer the sheet to the freezer for 10 minutes.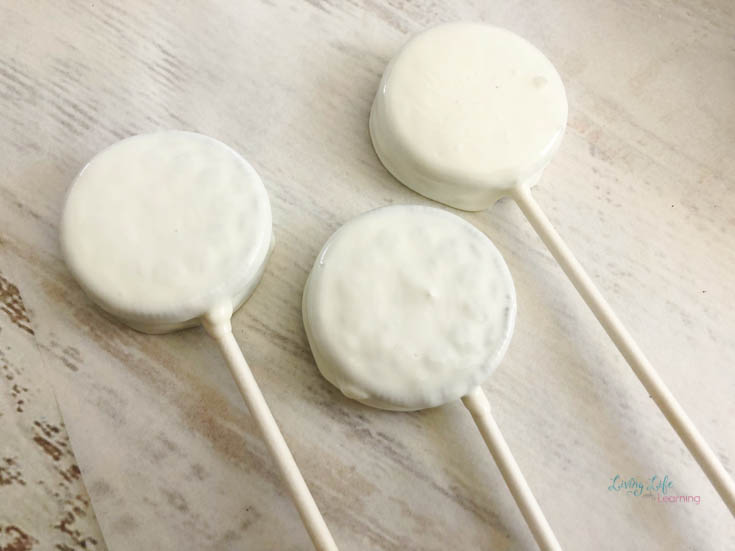 7. Heat your red candy melts on 50% power for 3-4 minutes, stirring every 30 seconds until melted, pour into a decorating bag and cut a tiny tip off the bottom.
8. Use the melted red candy decorating bag to draw little maple leaves onto the parchment paper, top with sprinkles and transfer to the freezer for 10 minutes.
9. Carefully peel off each maple leaf, place a little melted chocolate onto the back of the leaves and onto the center of the white chocolate covered Oreo.
10. Use the decorating bag to draw a stem onto each leaf and let harden.
I mean, WOW. Don't these look absolutely delicious? These will be the hit of the day!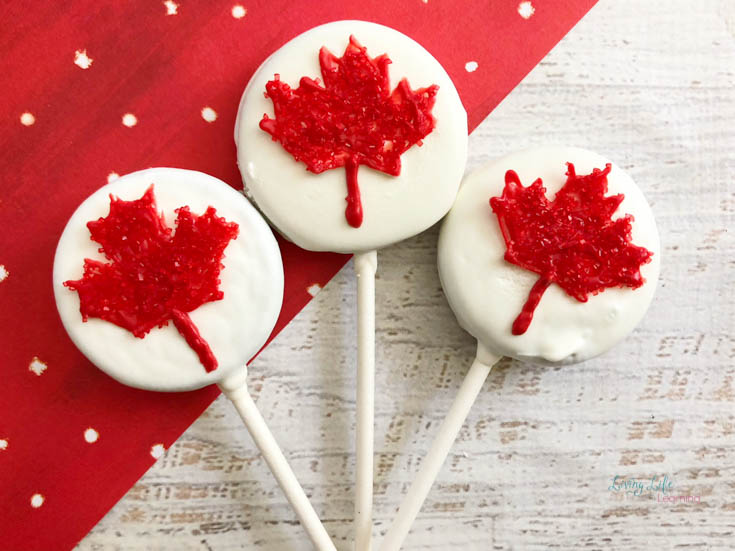 More Canada Food Ideas

Get Weekly Updates
Taming the chaos of motherhood -
Subscribe and get a daily schedule printable